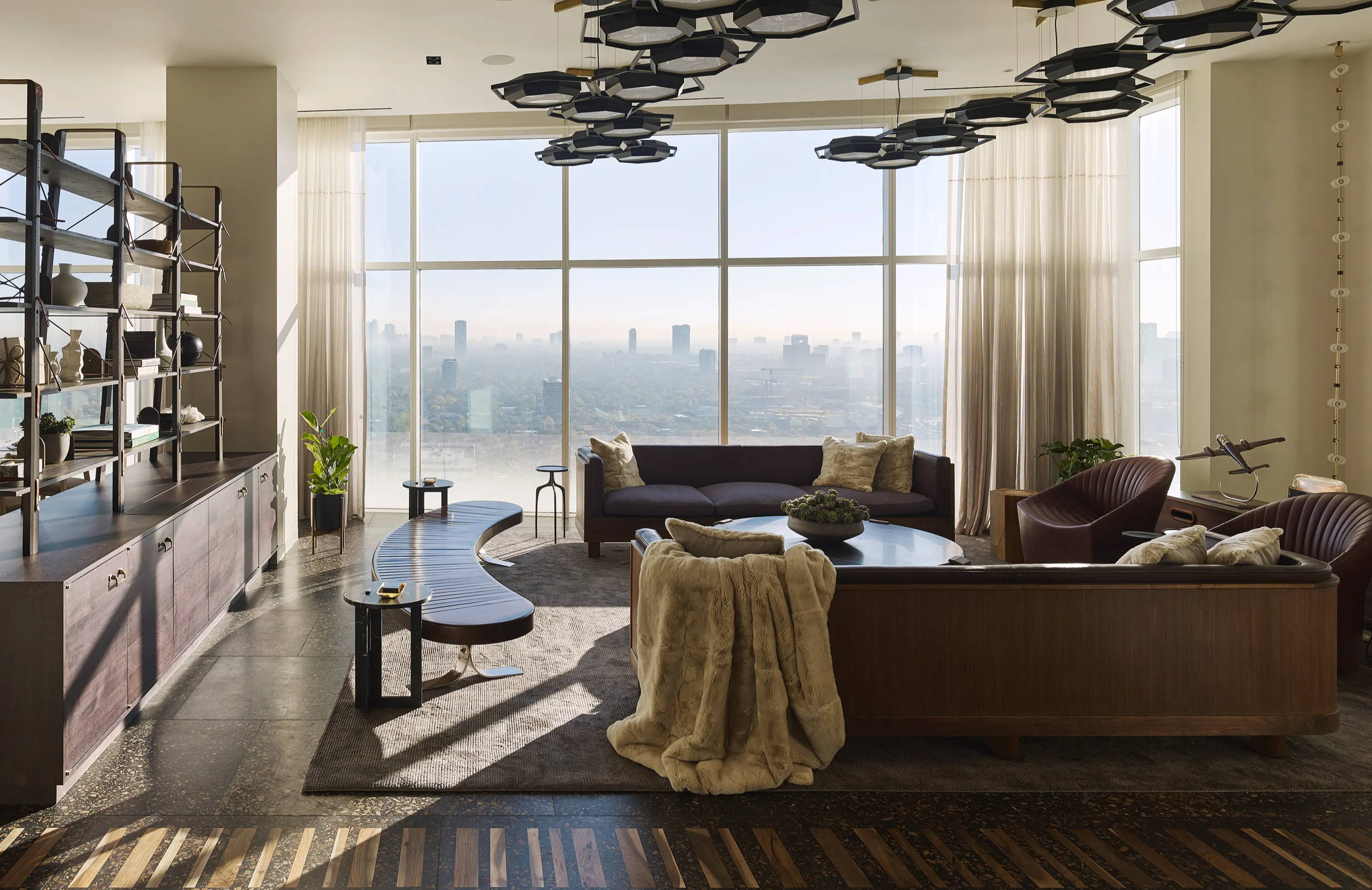 What do you get when designer Eric Clough and architect Eun Sun Chun land a 6,000-square-foot Houston penthouse commission, with cart blanche freedom? A showcase in their ability to plan for the most bespoke details- whether collaborating with an artist on a built-in art piece or installing secret sliding doors. The homeowners had stated that they wanted spaces for entertaining and a pink bathroom for the wife- it was up to the design partners to fill in the rest. Their affluence allowed Clough and Chun the opportunity to collaborate with some 50 artists and artisans- an incredibly fulfilling experience they both will "never forget".
In completion of this grand project, we spoke the partners of multidisciplinary firm 212box on their design approach and creative vision.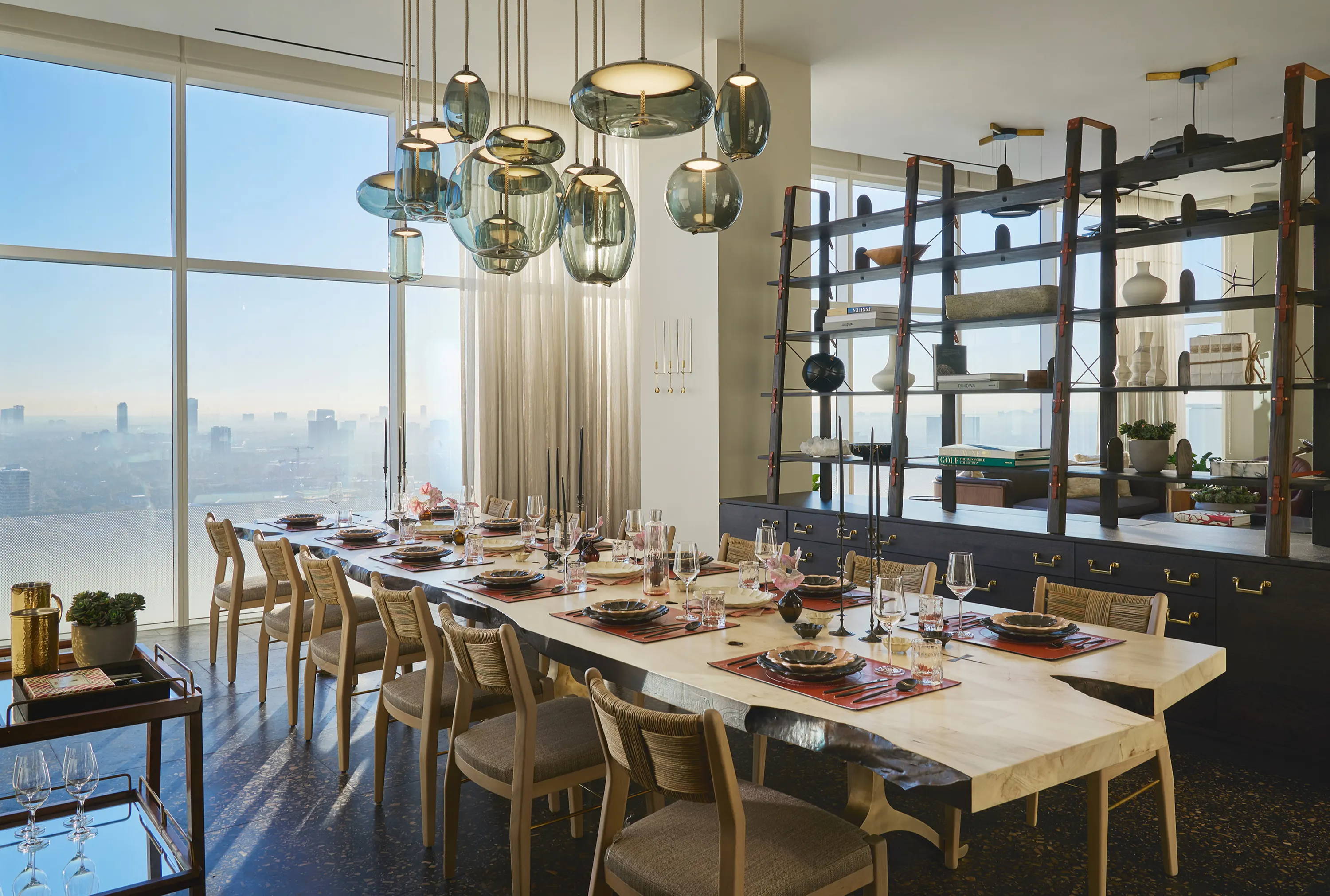 AR: AVENUE ROAD
212: Eric Clough and Eun Sun Chun of 212box
AR: Is there a defining quality to your work?
212: Yes - materiality. It's the details that make the difference in our work. As important as the craftsmanship of the details are the stories that they tell. Our work is like the guest at the dinner party who has tons of stories - the person with clever anecdotes, exquisite details with interesting tidbits and notations.
AR: You shared that the only directive for this penthouse was to 'do whatever you please' - where did you begin?
212: We started by traveling the world and doing research and finding beautiful objects from makers from all walks of life. Equally as important, we spent a good amount of time with the family and catching little details about the way they live and the things that catch their eye. Part of the research is collecting things they love. We went on a shopping trip with the wife and her friends - a lot of the design was shaped through observation.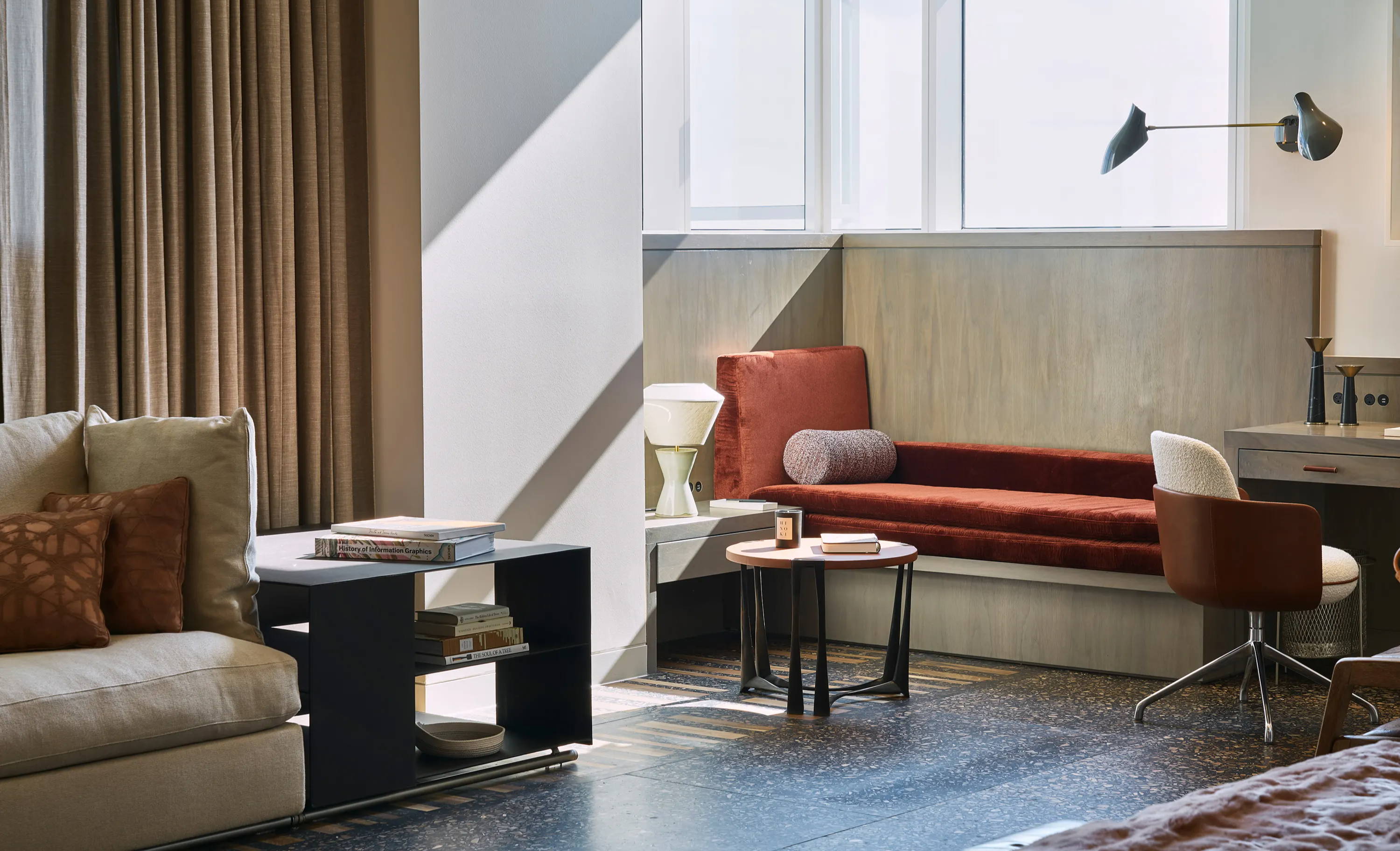 AR: What role does a sense of place play in a project like this one?
212: Because local artists' works were incorporated into the final design - and the amount of space afforded by being in Houston, it helped create that sense of expansiveness that makes Texas so desirable. However, each suite in the home has its own sense of place - each a vignette of a set of colors or materials. So in a way, the sense of place was inverted - each room is its own identifiable, unique environment.
AR: What kind of connections are you looking to create for your clients?
212: We look to create meaningful introductions to a lot of fun makers of things. Behind every piece in a space is a story, and we think it's important to make that connection between the client and the stories of the objects in a home.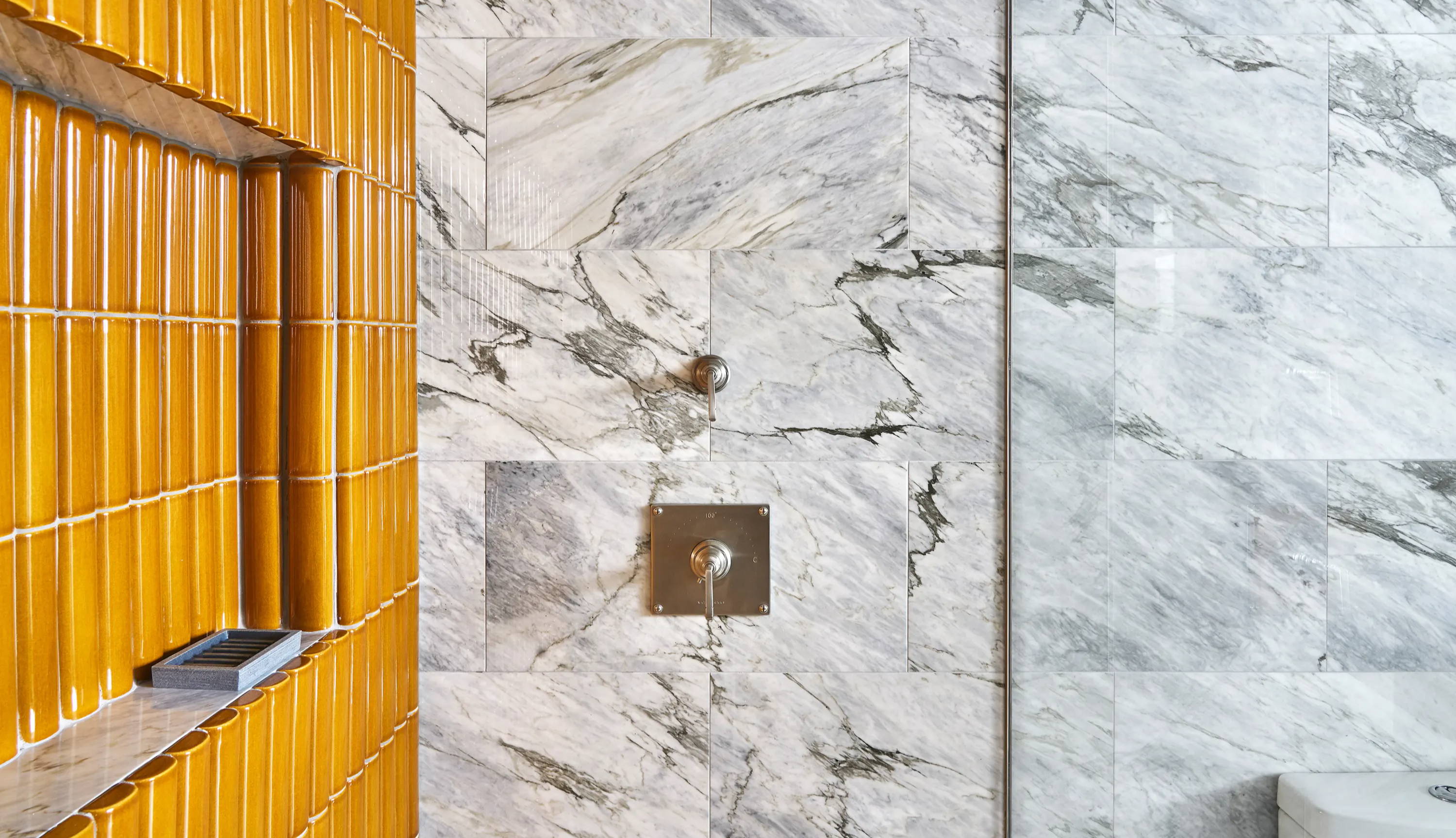 AR: The rose marble bathroom is sumptuous, how important is materiality in creating mood?
212: Materiality is essential. It is the key determining factor of a room's overall feeling and how the client interacts with it. Color, finish, touch, and texture determine how a space will be read.
AR: Tell us more about the quirky or fun highly-personalized details you have devised for your clients' homes.
212: We're super fastidious about everything in a home having a place. We've designed placemats with a specific outline for where the silverware should go, medicine cabinets and tool draws with specific places for each and every object.
AR: What qualities must a piece of furniture or an object have to resonate with you?
212: A piece has to be timeless- it's about the energy of a piece. You can see, feel, and sense the energy of a good piece of furniture or an object. It's about a perfectly worn handle, the shape, the finish, the craftsmanship.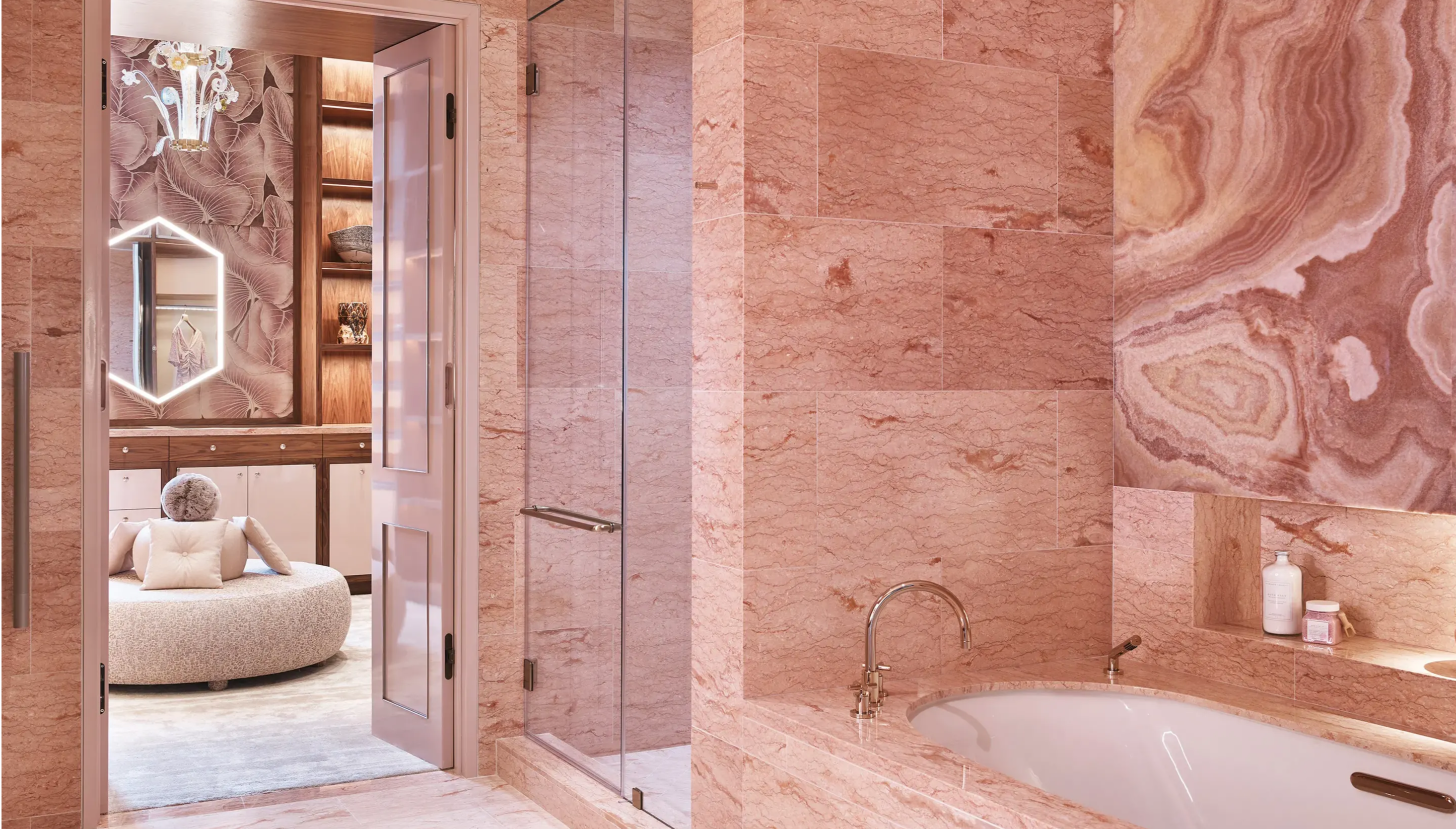 AR: Your work spans the globe - from New York to Singapore - what, for you, is the most livable city and why?
212: For Eun- New York, you can do all sorts of things and be at the cultural center of the world. You can ski, go to the beach, whatever you want. For Eric - Hong Kong, getting around and finding the incredible nooks and crannies. I love the food, the back alleyways, the mist in the morning.
AR: What place have you been dreaming of visiting first, once the possibility of travel opens up again?
212: A Japanese ryokan.
AR: What brings you comfort in your own home?
212: We both created our own meditation rooms in our home during COVID to create a space apart that was purely for reflection and renewal.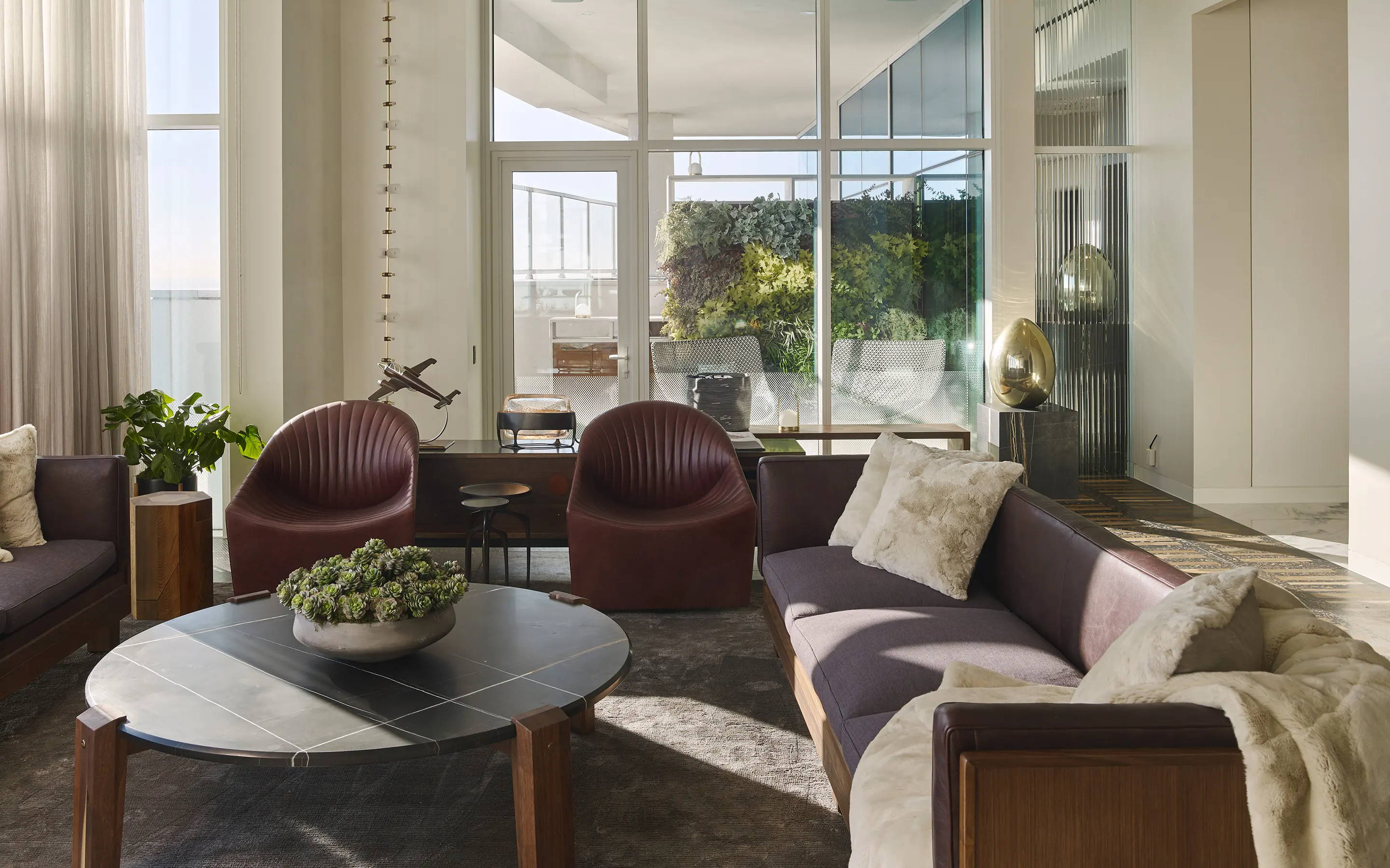 Browse Product Selected by 212box: