With August well underway, we're living the good life in the heat of the summer. Pairing breathtaking views with sophisticated décor, we're highlighting the most luxurious destinations adorned in Tribù furniture. Here are some of our favourites that emphasize we're not ready to say goodbye to summer, and neither should you. Follow summer around the world with us with our top picks.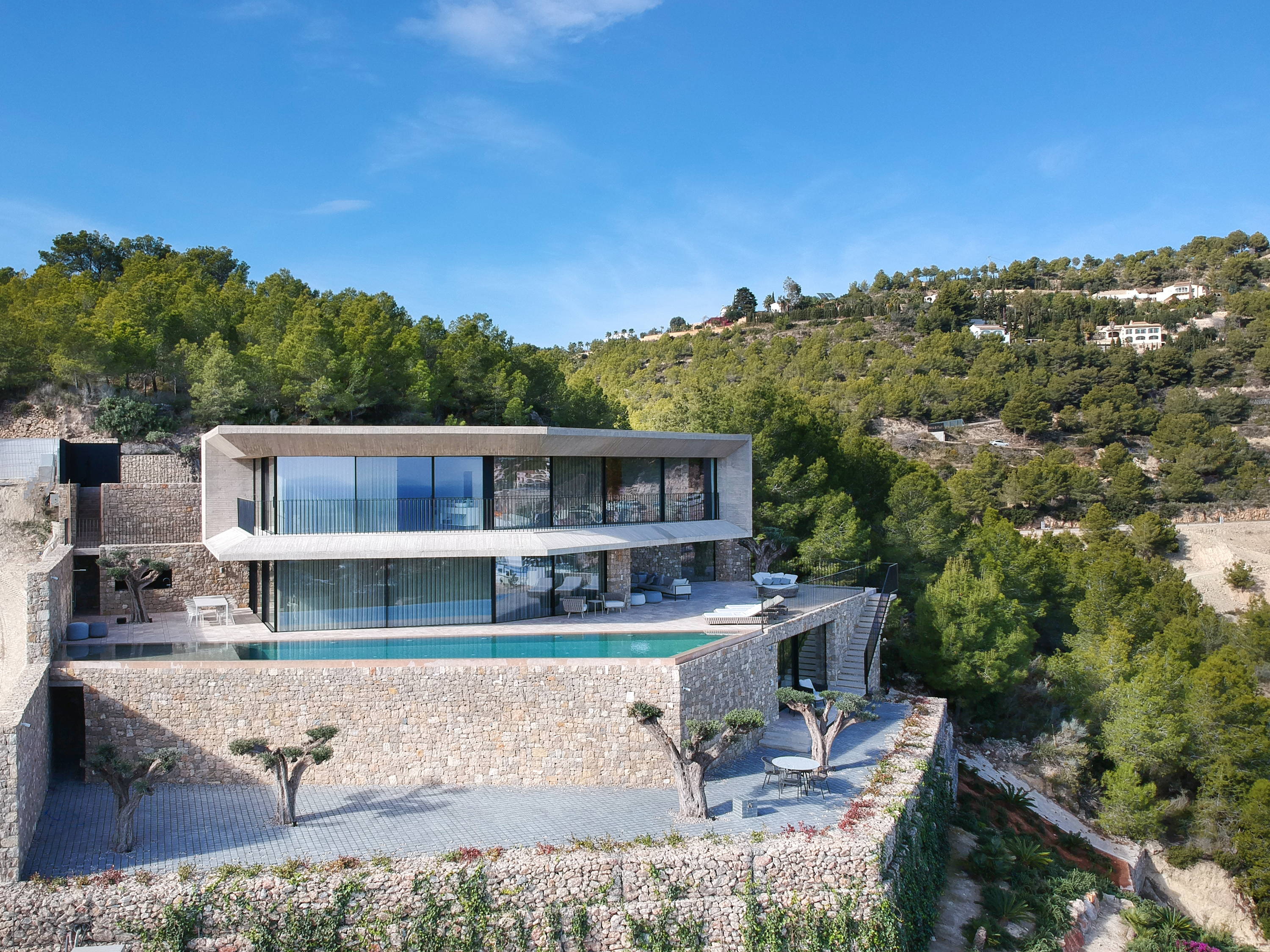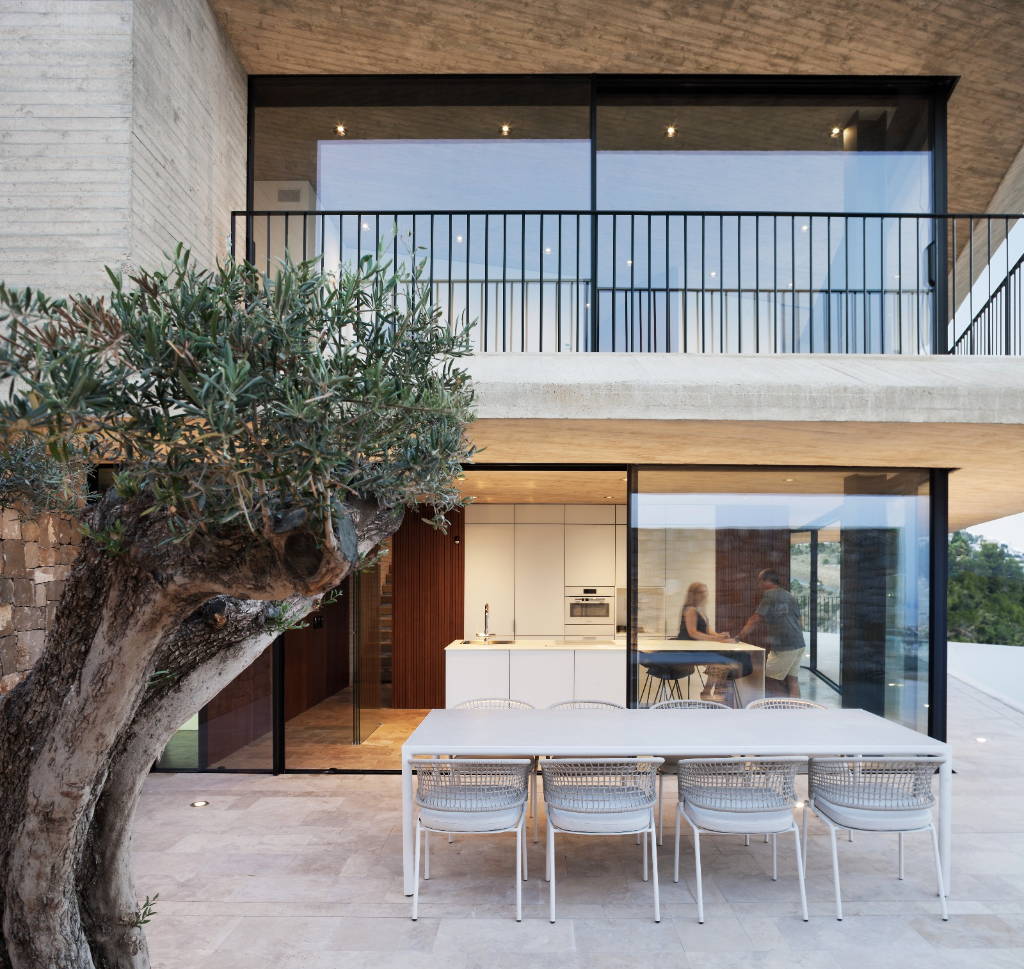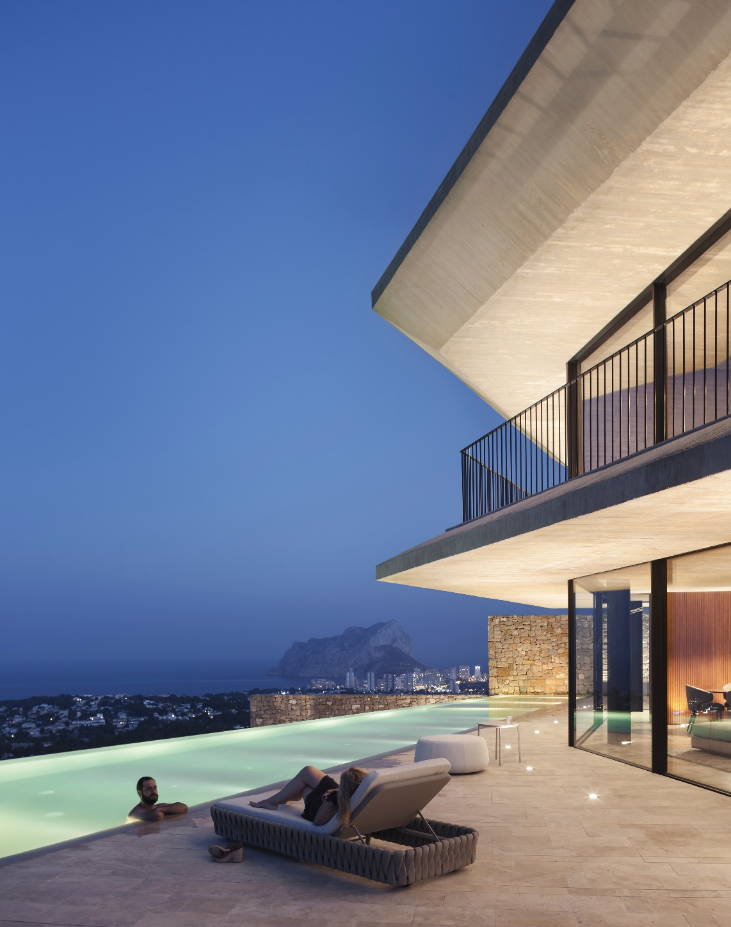 1. BENISSA RESIDENCE //
The bold, unashamedly modernist design of Inhabitat's hill-top villa at Benissa on Spain's Costa Blanca is meticulously crafted with dry-stone walls to contrast with floor-to-ceiling windows and simple concrete. Tribù adds layers of texture and neutral colours to a scene of pure tranquillity, with its Tosca Daybed positioned to capture the view.
After dark, the villas' ambient lighting connects the pool terrace and living areas. The tactile, wide-weave of a Tosca Lounger adds textural drama, used here with a Nomad Pouf and Branch Low Table.
The concrete shell containing the first floor accommodation casts blocks of shade for a Natal Alu Sofa. Simple Nomad Poufs never look out of place and can be moved easily to follow the conversation.
The kitchen and outdoor dining area become one with CTR Armchairs and the Illum Dining Table picking up the cool, pared-back kitchen aesthetic.
Space to unwind and enjoy an unbroken view – Tribù's endlessly adaptable Nomad Poufs let you enjoy the moment wherever you choose.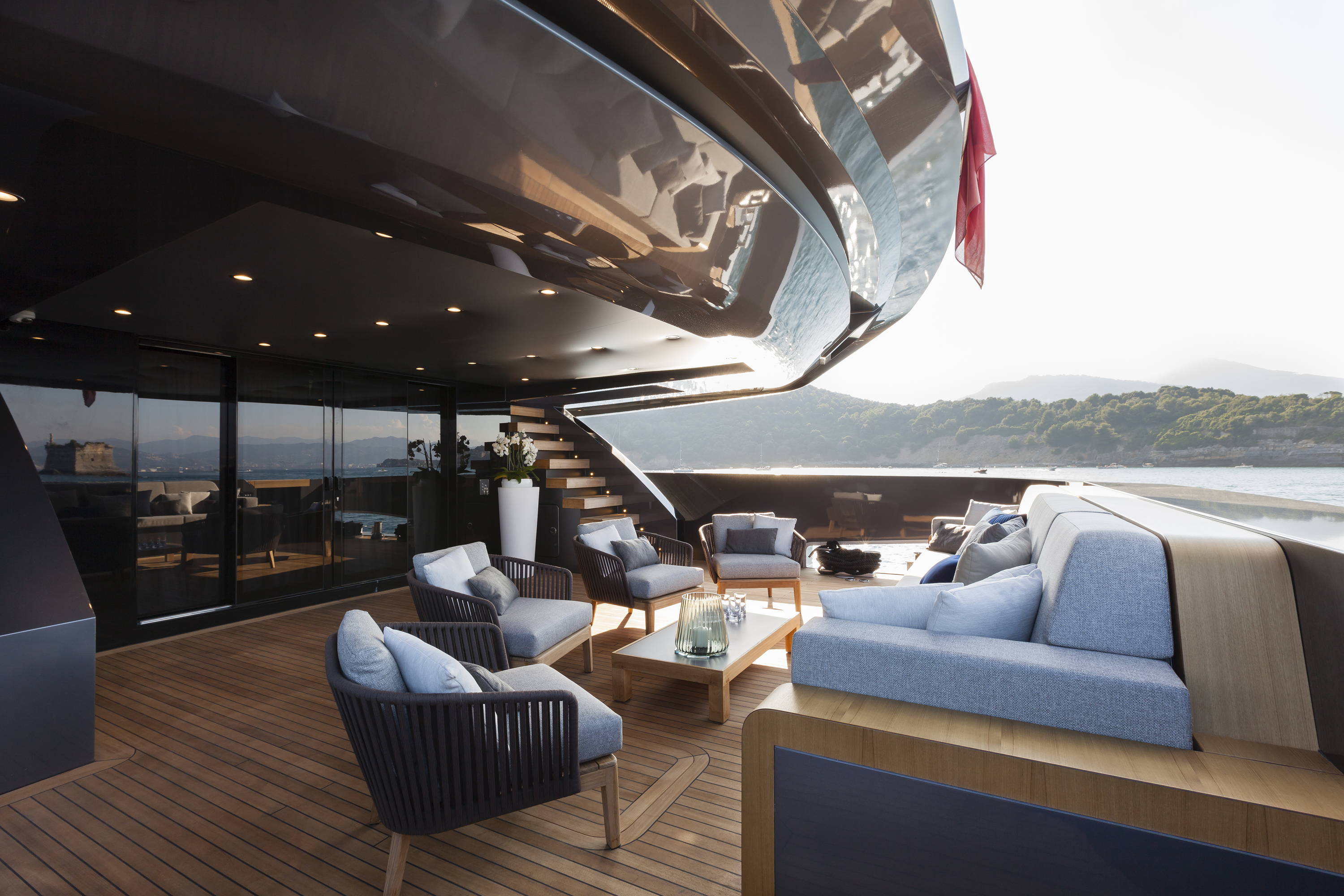 2. BAGLIETTO LUCKY ME //
A super-yacht with a dynamic profile, Lucky Me is cutting-edge yacht design by Italian specialists Balgietto. The award-winning 46-metre Fast yacht combines streamlined design with ample deck space for luxury ocean living. Spacious interiors clad in rosewood and cool white lacquer open out to sun decks and alfresco bars.
The elegant stern deck features Tribù Mood Club Chairs, deep, luxurious seats backed with a wengé weave over a teak frame, echoing the wood of the deck and the warm metallic graphite of Lucky Me's hull.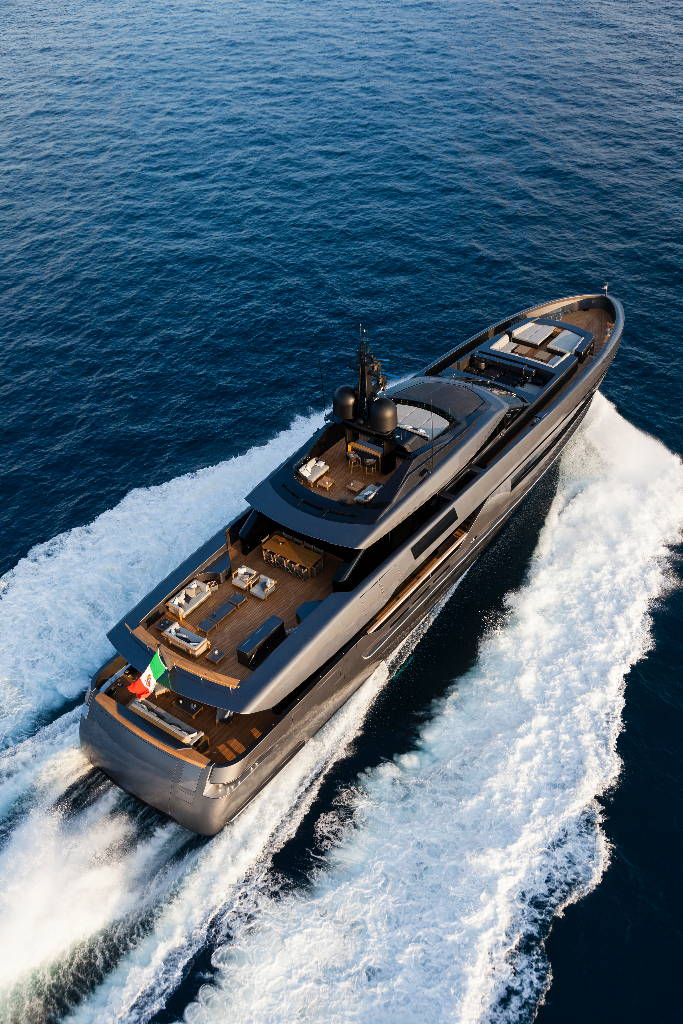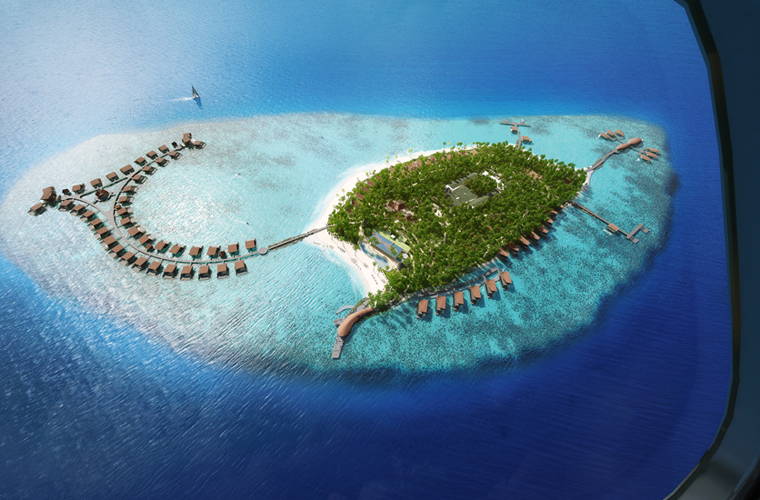 3. ST. REGIS MALDIVES VOMMULI RESORT //
Guests arriving at The St. Regis Maldives Vommuli Resort by private sea plane might be struck first by the lush green of the tropical island, then by what could be the silhouette of a giant lobster and a whale shark.
Singapore-based architects WOW | Warner Wong Design have blended natural forms and traditional materials in their striking design for this five star resort. WOW is known for its culturally sensitive designs based on in-depth research into local building materials, designs and customs. The roofline of Beach and Garden Villas references the local dhoni fishing boats, the St. Regis Boutique mimics a conch shell's twists and the lobster pods house the Iridium Spa.
WOW's inspired take on local tradition is partnered seamlessly by Tribù's subtly luxurious outdoor furniture, mixing collections and key pieces in the villas and exclusive estate residences on land and overwater.
The terraces of the Villas on land and overwater are immaculately furnished with a plush Mood Daybed and Armchairs in warm brown teak. They are accented by a Branch Bistro Table in wengé colour.
The Vis à Vis sun loungers in teak with off-white cushions blend in perfectly on the terraces of the (Sunset) Overwater Villas and are ideal for relaxing beneath the Maldivian sun.
The Whale Bar opens directly onto an open-air terrace, where Mood Daybeds, CTR Club Chairs and Mirthe Sofas invite guests to admire views of the sea, Vommuli Island's immaculate reef or simply watch the sun set.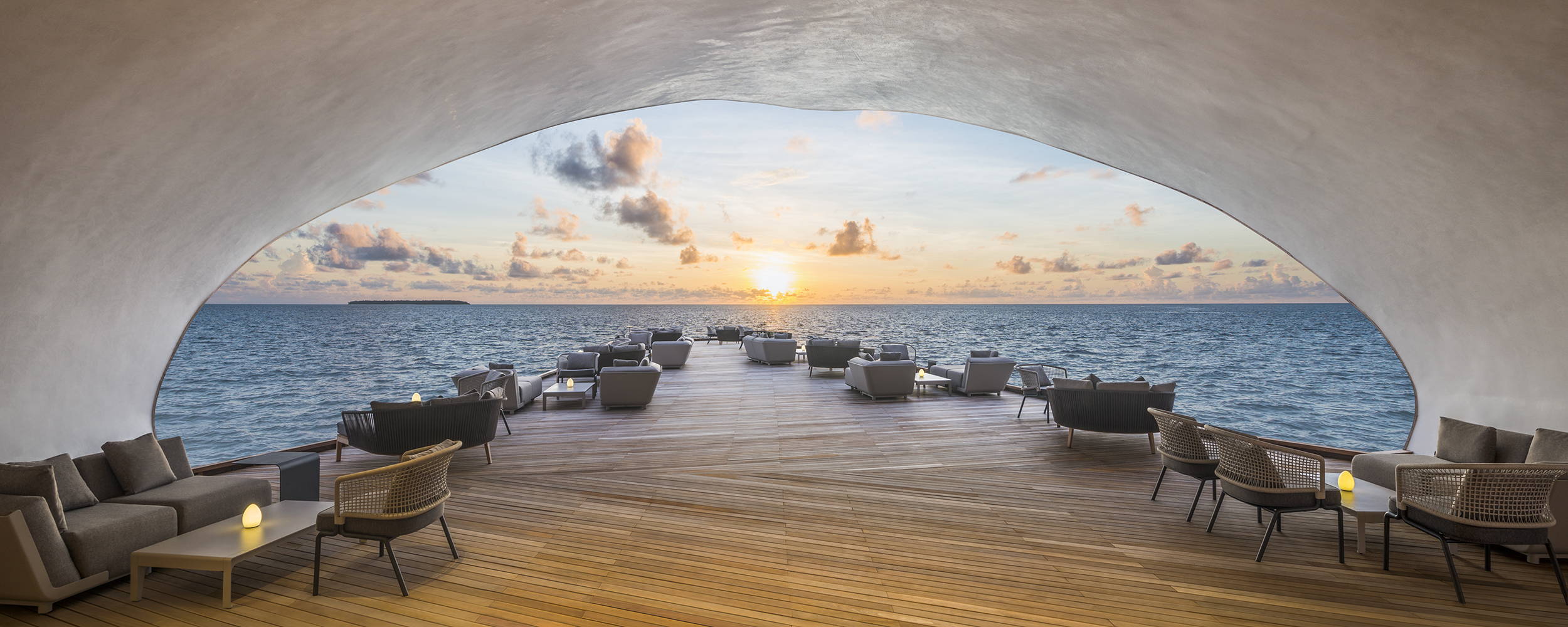 4. FOUR SEASONS O'AHU (HAWAII) //
There is a truly epic quality to Hawaii – giant waves that draw the world's top surfers, a soaring volcanic landscape and dazzling, palm-fringed beaches. The islands offer breathtaking nature above and below the waves. The Four Seasons Resort O'Ahu at Ko Olina, refurbished and reopened in 2016, adds a level of luxurious sophistication to this exotic holiday destination, enhanced with a stylishly curated selection of Tribù's outdoor furniture.
The luxury resort, on Oahu's sunset west coast, overlooks its own crescent beach and is built to take in the ocean breezes, with airy suites and rooms, pool terraces and a spectacular penthouse terrace. The Penthouse Suite's modernist white gazebo frames the panoramic views of the azure sea beyond. With clean, contemporary lines, Tribù's Kos chairs and Table, Pure Sofa, Armchairs and Coffee Tables set the scene for chic lunches and create an inviting outdoor sitting room.
Ko Olina means place of joy, which guests sunbathing around the Serenity Pool at the Waterman Bar & Grill would surely agree is a good description. Warm teak and deep earth-brown Mood Daybeds for poolside lounging and Mood Bar Chairs at the open-plan bar key in with the traditional Hawaiian touches that feature in the resort's new interiors.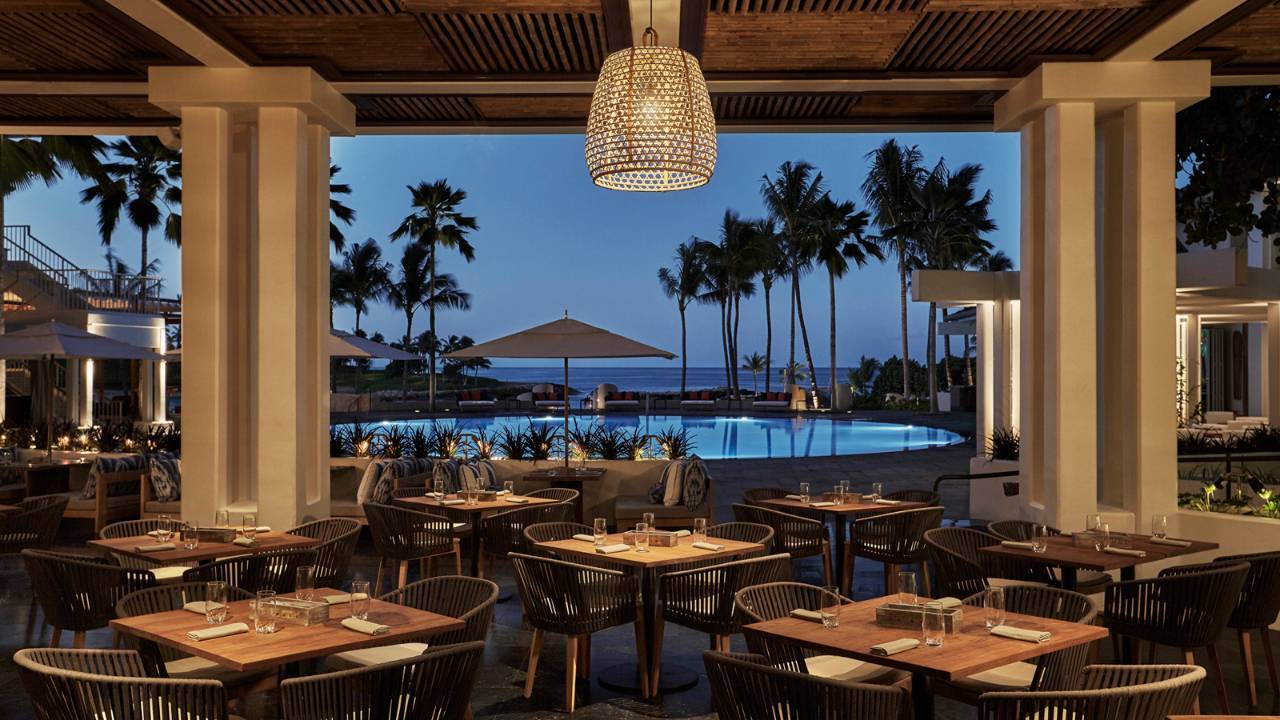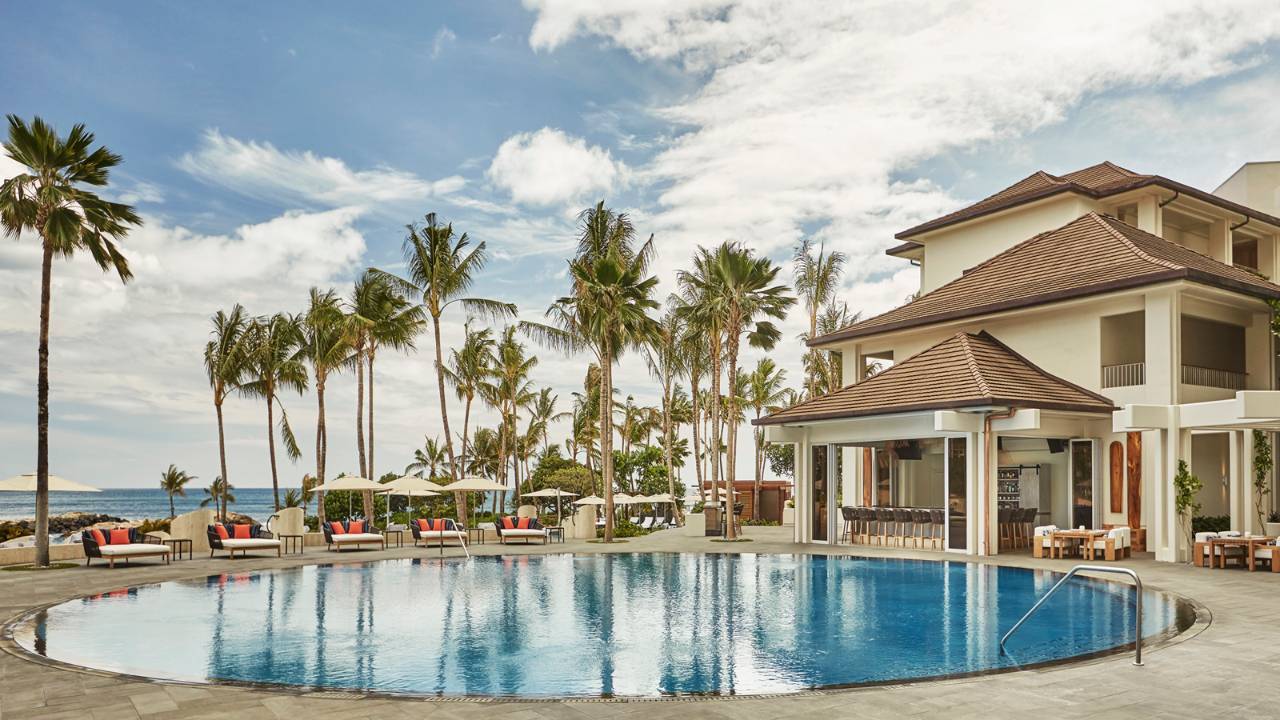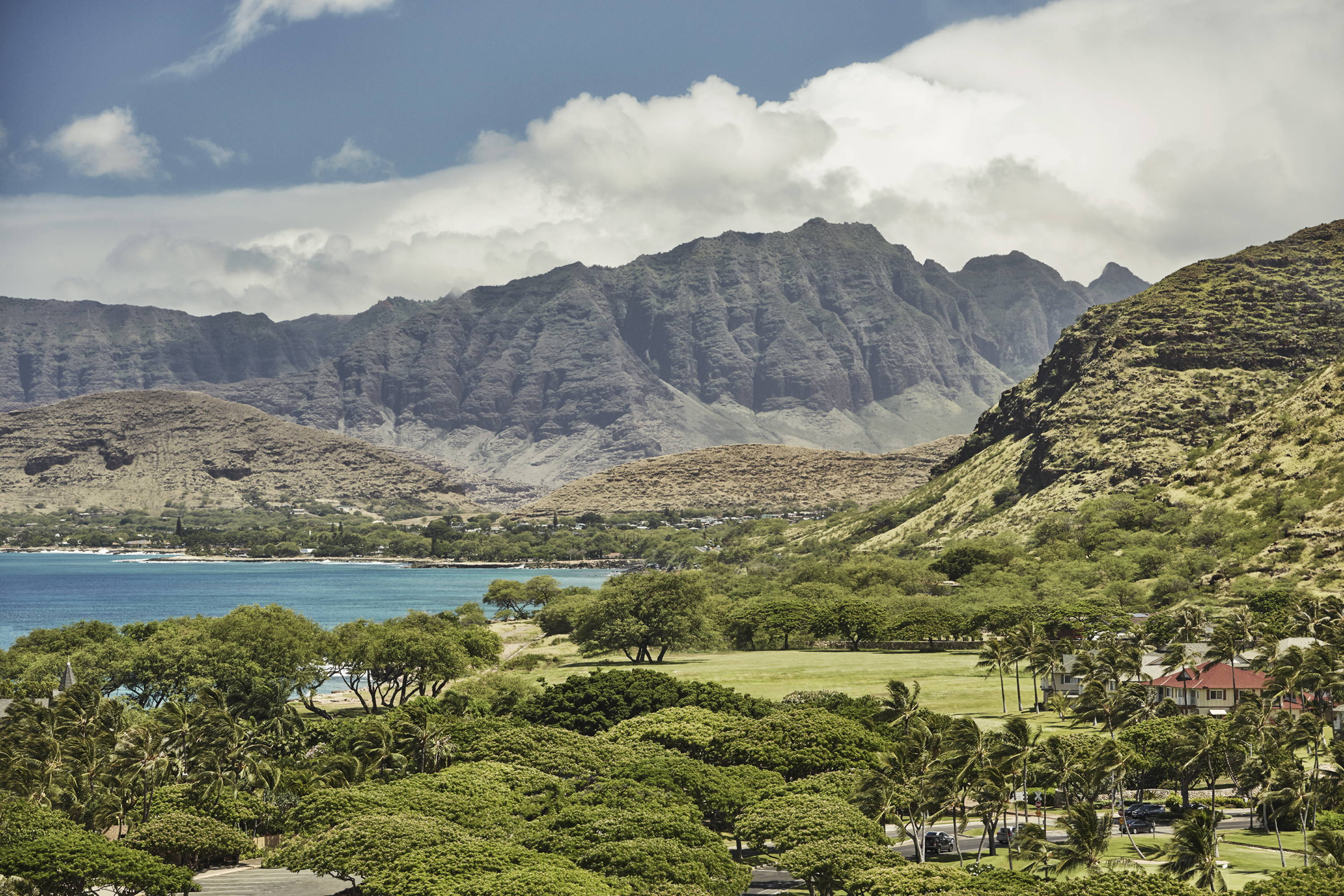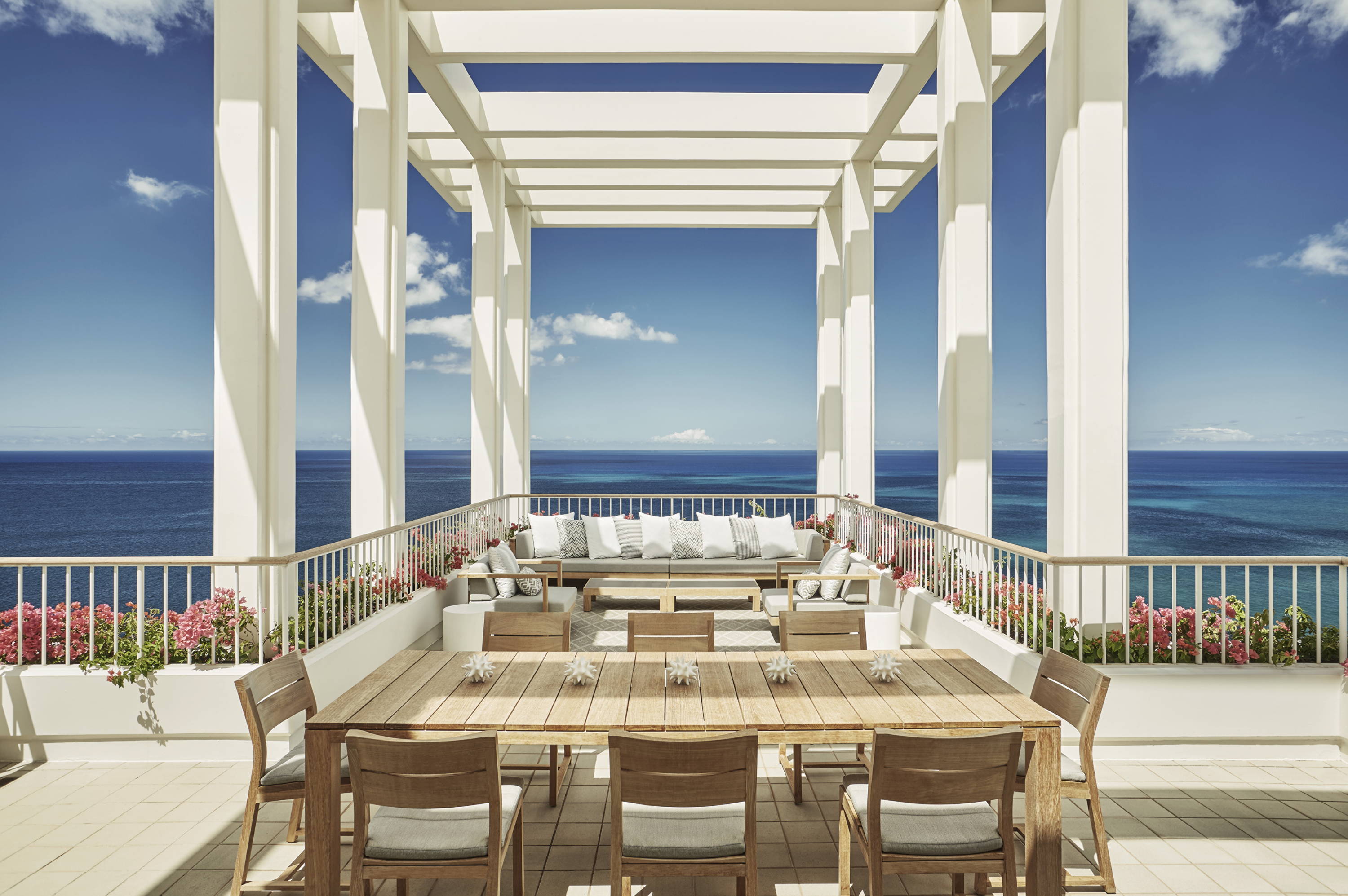 The same natural tones are picked up in La Hiki restaurant, the resort's breakfast and dinner destination, with Tribù's Mood Armchairs creating an easy elegance. As ever, the dining room opens onto a view of pool, palm trees and endless ocean, Hawaii in all its natural glory.
5. LAGOON SEVENTY 8 //
An elegant profile, sleek lines and a fine balance between technical perfection and beautiful design sum up the new Lagoon Seventy 8 motor yacht. And the description works just as well for the Tribù outdoor furniture chosen to give the decks and salon a look of warm sophistication.
Tribù's Tosca collection, as luxurious as it is comfortable, adds an intriguing visual twist to the subtle coffee-and-cream design scheme. Just as every element on the yacht is worked out to the last detail, so each piece of furniture has to earn its place by being functional, durable and a pleasure to look at.
The Tosca collection works beautifully both inside and out, with a Tosca Dining Table and Armchairs in the main salon, opening onto a covered deck with more Tosca Armchairs. The oversized weave of the Tosca Sofa and Club Chairs, paired with Branch Low Tables, as well as the circular Daybed and deeply comfortable Lounger, are soft to the touch yet tough enough to withstand sea spray and salty breezes.
Tosca's designer, Monica Armani, created the smoothly curved dining table using ceramic laminated glass, a specialised technique that leaves a unique, softly clouded surface pattern.
Nomad poufs create a relaxed seating area wherever they are placed and a teak lantern adds a gentle glow as the light fades on a scene of design harmony between Lagoon Seventy 8 and Tribù.
Contact one of our Tribù experts to consult with you on your unique requirements here.

Credits // Images by Tribù, words by Tribù and Avenue Road.