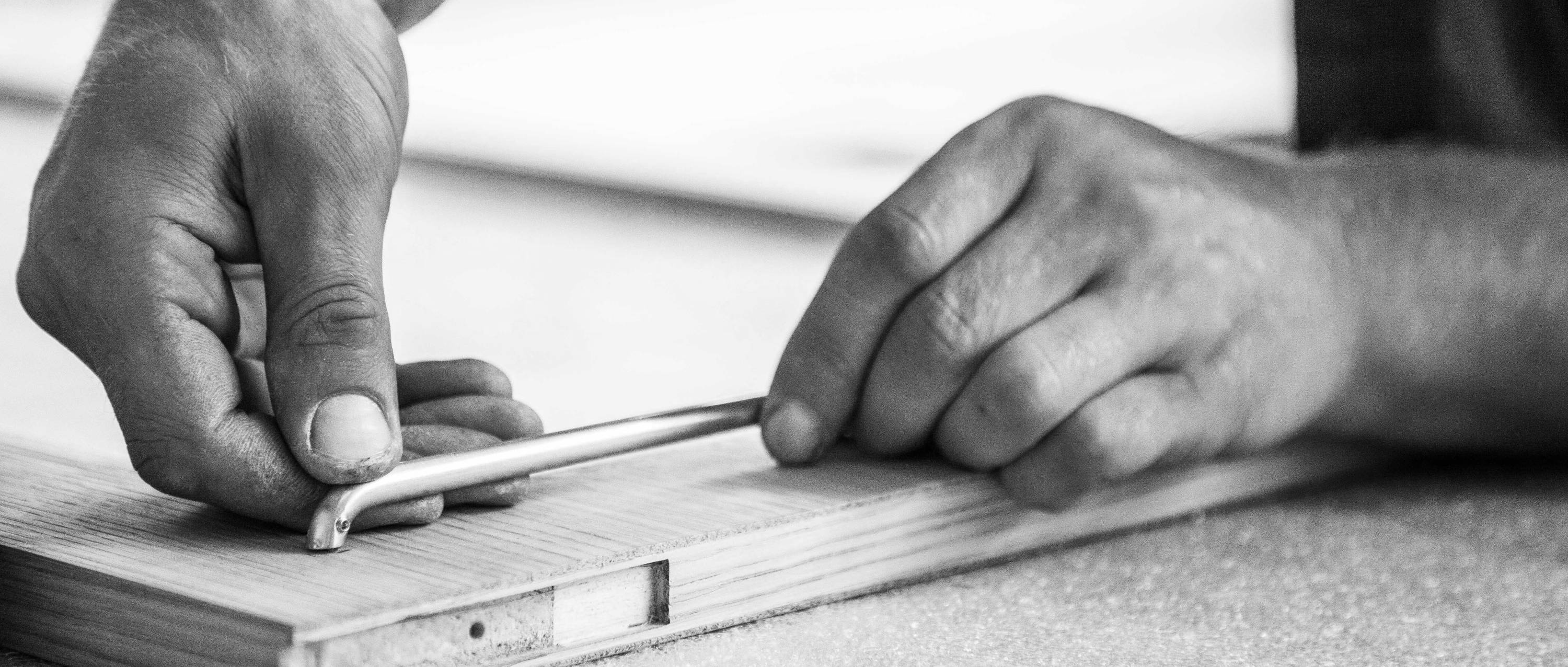 When it comes to contemporary kitchen design, customization is king. With unique components and various materials available from all over the globe, it can be difficult to narrow things down, to find a clear way forward amongst the multitude of options.
One of the world leaders in customized kitchens is Obumex, a third-generation Belgian company that for over fifty years has been personalizing kitchens to match the vision and lifestyle of their clients.
'Imagination is truly the only limit'
The only thing that seems forbidden in these kitchens is the co ncept of the standard. Even the smallest parts — hinges, grips, fittings — are handmade from exquisite materials like marble, wood, velvet, leather, and bronze. The exclusive faucet is a pinnacle of ergonomic design, and can be wall mounted or vertically installed, and optionally engraved. Something as seemingly banal as drawer dividers is elevated to a playful combination of aesthetics and practicality: made-to-measure and specially shaped for napkins, spices, cutlery, and even coffee capsules.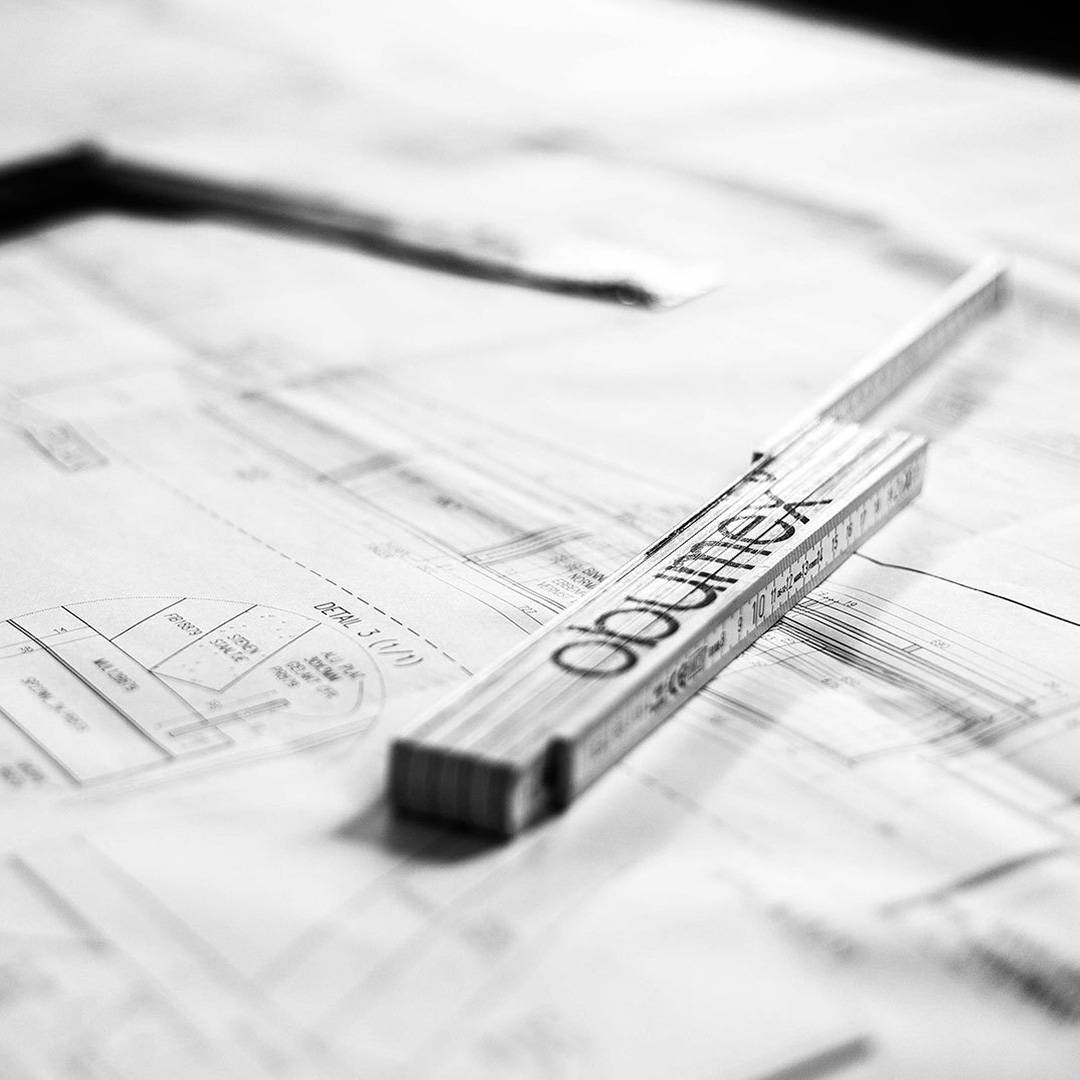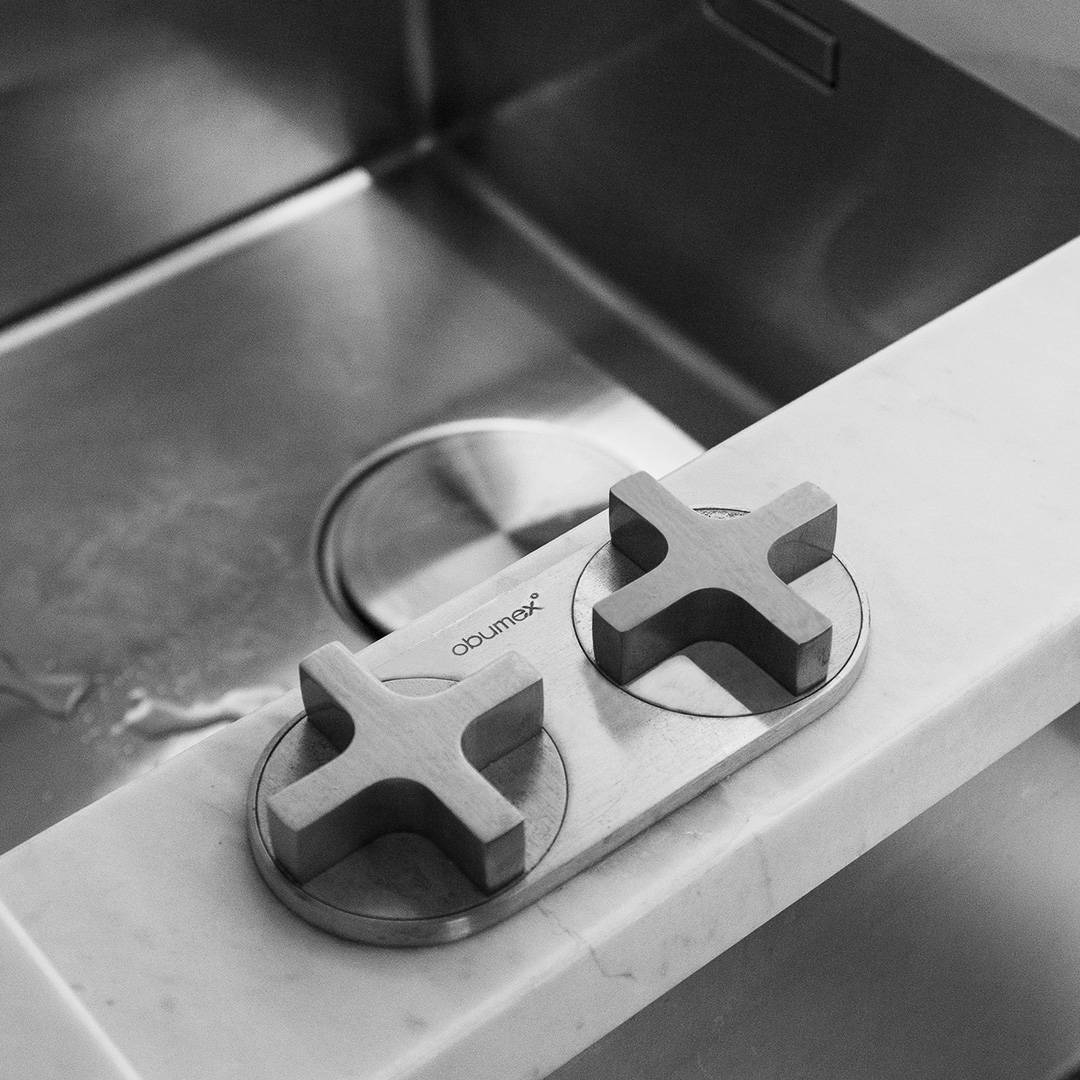 And yet the simply staggering volume of choices can leave people feeling somewhat overwhelmed, even paralyzed. Since imagination truly is the limit, Obumex recognized that a little guidance might be in order, and turned to some of the most powerful and renowned imaginations on the planet to create signature kitchens. These can serve as a starting point and lend a curated point of view to guide consumers through the astounding array of choices. Blending their philosophy of customization with the creative vision of award-winning and internationally recognized architects and designers, Obumex adds an extraordinary touch to the homes of their customers.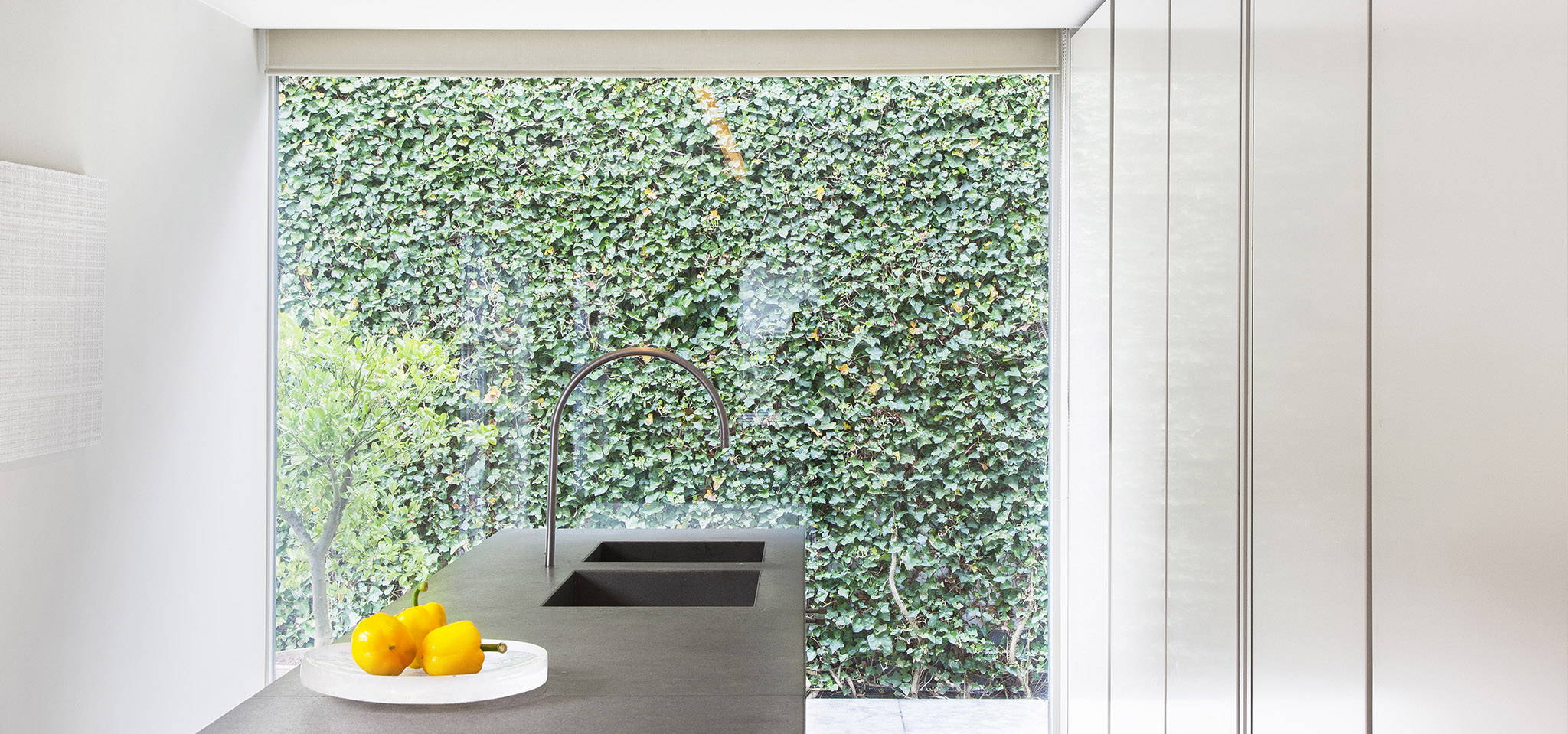 John Pawson // Powerful & Sober
Their first collaboration came in 1996, with John Pawson, a British architectural designer known for his minimalism. His work investigates approaches to fundamental problems of space, proportion, light, and materials, lending his kitchen a powerful and sober aesthetic. Simple geometry and the celebration of wood and stone create a classic ideal shared by many cultures, evoking a lifestyle free from excess. It is perhaps because of this universal appeal that this signature kitchen is in such high demand, both in Belgium and worldwide.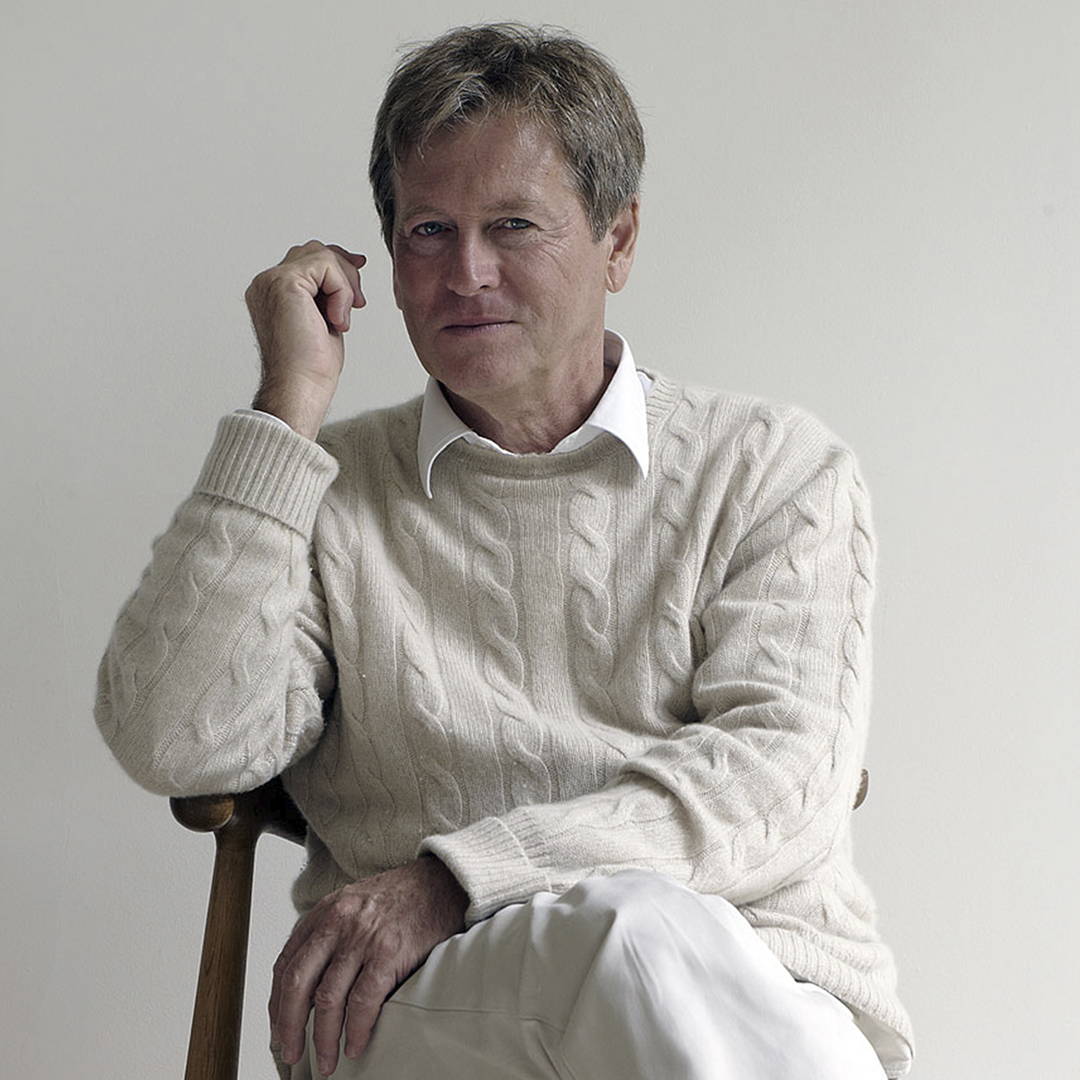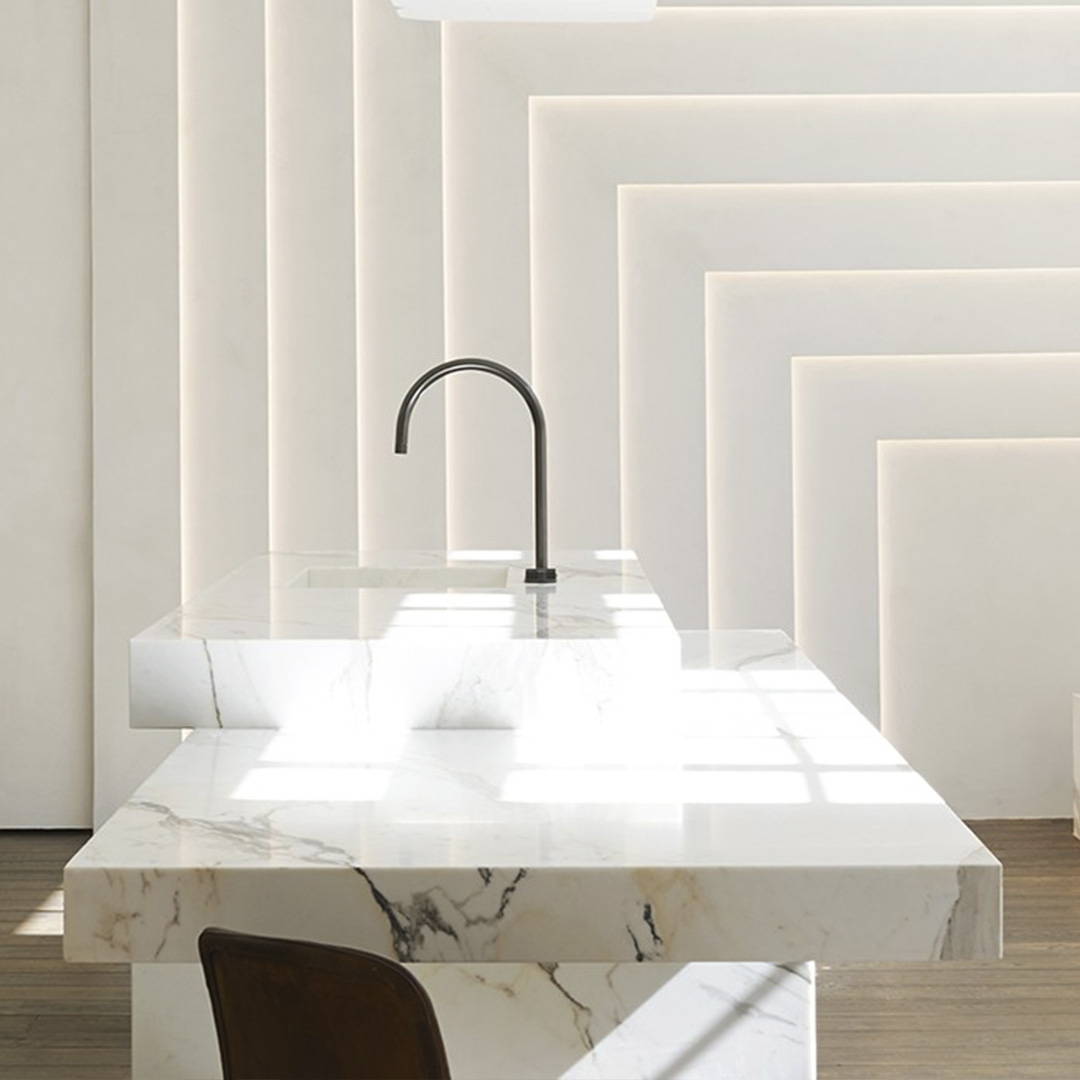 Joseph Dirand // Understated Luxury
I t was in fact the Pawson kitchen that drew the attention of French designer Joseph Dirand. He drew inspiration from the purity of the craftsmanship, and soon approached Obumex about collaborating on a signature kitchen of his own.
"Creating a home is not about style," says Dirand. "It's about life, and generosity." Dirand's concept is clearly demonstrated in the generous proportions of the majestically sculpted marble centrepiece that anchors his kitchen, which is truly cinematic in its scope. The marble captures light and reflects it at a variety of angles and shapes, creating an effect that is truly fit for the movies.
This kitchen has become an icon for Obumex, one of their most limited and exclusive series. It is simply spectacular, so much so that the surrounding space seems to almost revolve around it. While Dirand's visions may begin with the scenarios of everyday life, his execution elevates us to an almost fantastical place of beauty.
Glenn Sestig // Brutalist Sculpture
Thomas Ostyn and his father Geert then approached architect Glenn Sestig for a collaboration, and the resultant work is even more sculptural and further pushes the conventional boundaries of what a kitchen can be.
"Most contemporary kitchen designs are dominated by horizontal lines. We break through this cliché with a vertical volume, a strong architectural statement," says Sestig. For him, kitchens are primarily about welcoming friends and accommodating social gatherings. To facilitate this, he created a raw minimalistic sculpture in titanium travertine that stealthily hides the classical functions. "A fully-equipped cocktail cabinet is hidden here," he says. "My sculptural kitchen design creates a visual division of the open space, for example in city apartments, lofts or penthouses."
Functioning simultaneously as kitchen, dinner table, bar, and space divider, Sestig's design truly does allow for a variety of social interactions with friends and family, while still retaining all the functional requirements of a kitchen.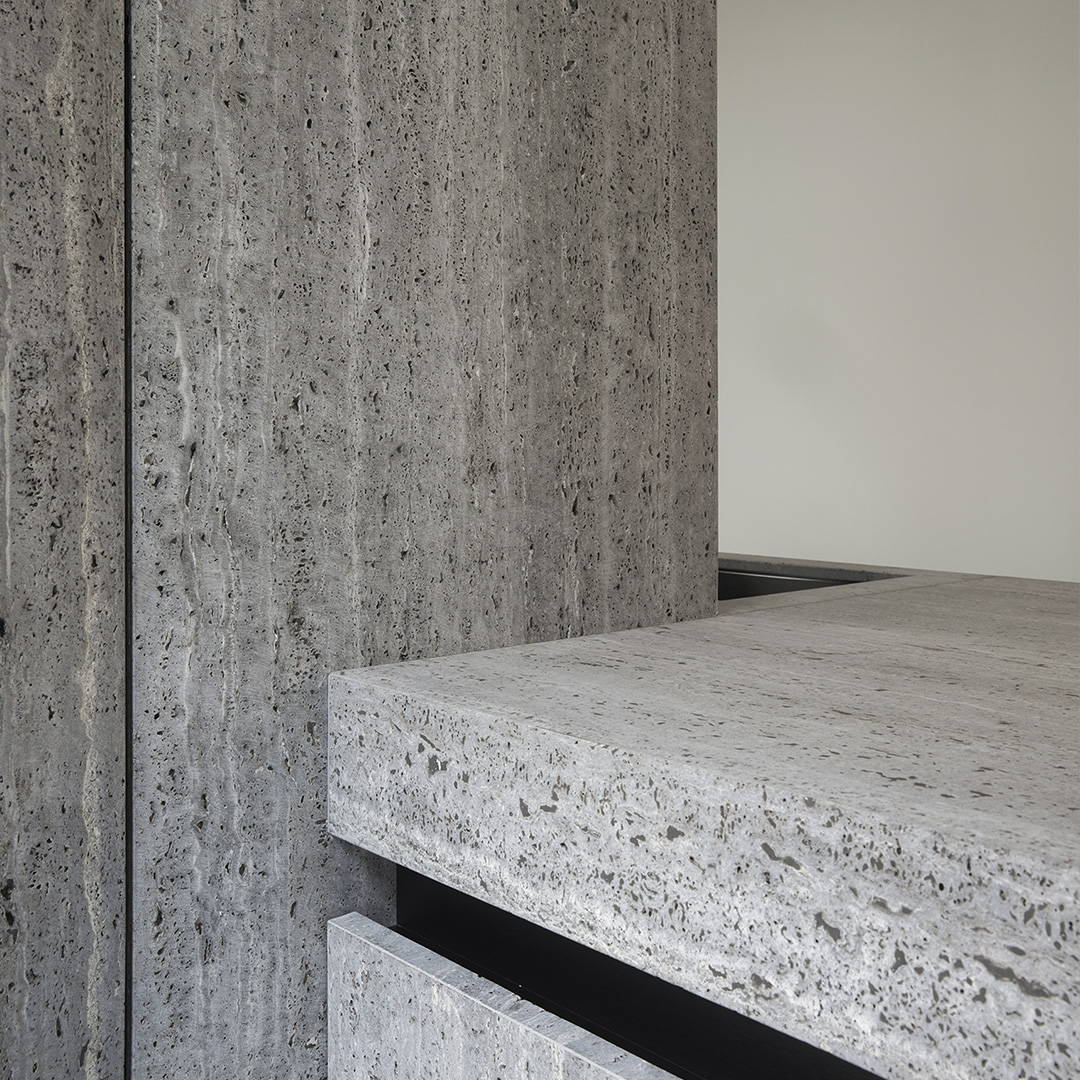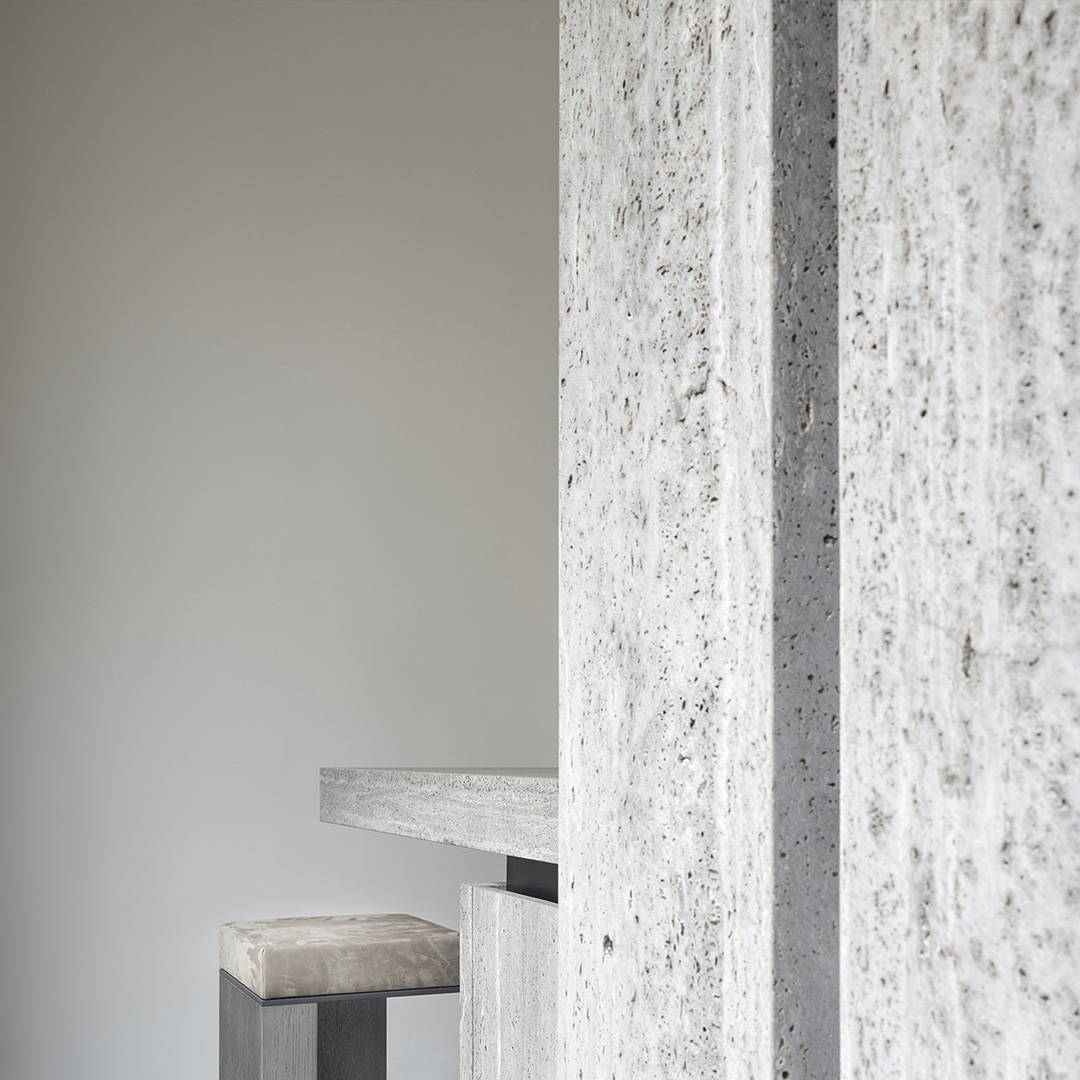 Gilles & Boissier // Bespoke Contemporary
As a high-traffic, shared and functional space, all aspects of the kitchen require balance and compromise to ensure that the needs of everyone in the household are met. Perhaps no one understands this better than Patrick Gilles and Dorothée Boissier, partners in both life and design, who engage in constant, creative disagreement to find inspiration and form balanced, unified, and holistic interiors. The pair have designed Moncler stores for Remo Ruffini, along with his private residence on Lake Como, and are currently working on the interiors of Ritz hotels in New York and Madrid. The classic opposites that attract, the internationally-recognized duo were a perfect choice for an Obumex kitchen.
        With their signature creation, "kitchen and living space fuse together into a single universe of elegant luxury." If the strict lines and distinctive taste for fine woods can be attributed to Patrick Gilles, Dorothée Boissier, for her part, contributes a mastery of spatial fluidity and intuitive elegance. A ravishing quartet of wood, marble, modernism, and style, the combination of durable materials and complex textures forms a natural balance between robust boldness and refined elegance. The timeless appeal of the exquisite, hand-selected materials is wonderfully reflected in the almost liquid graphic lines that characterize the harmonious visual compositions of Gilles and Boissier.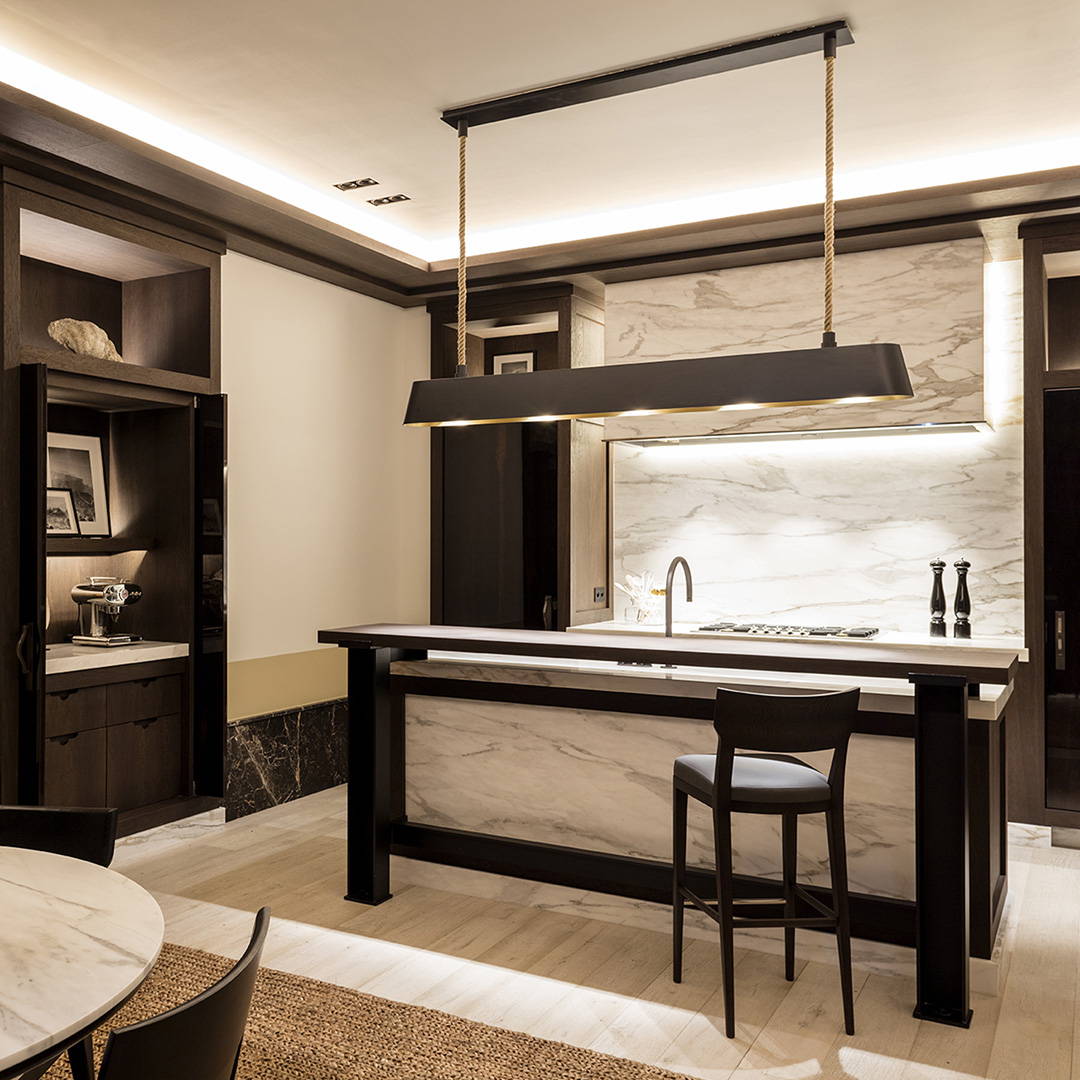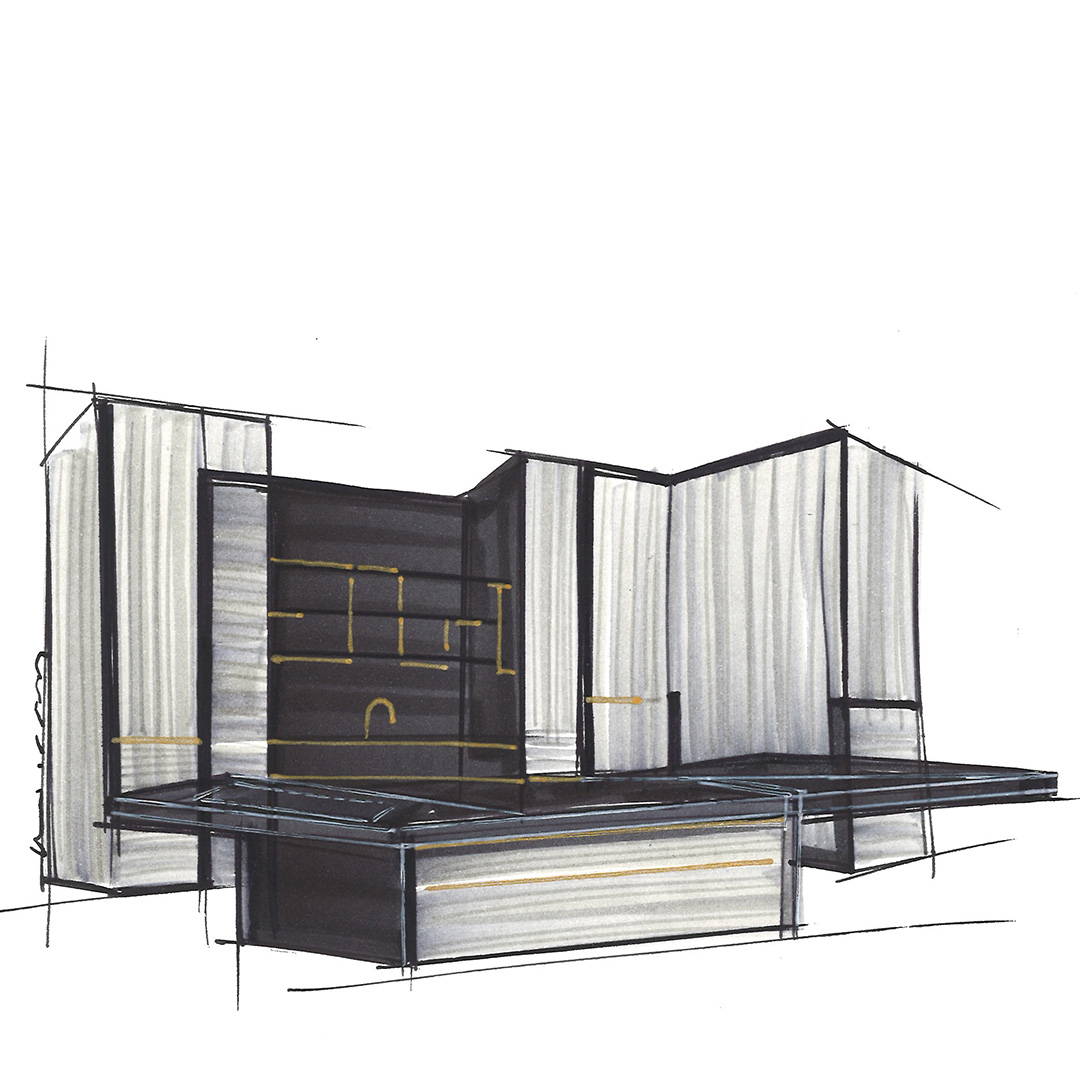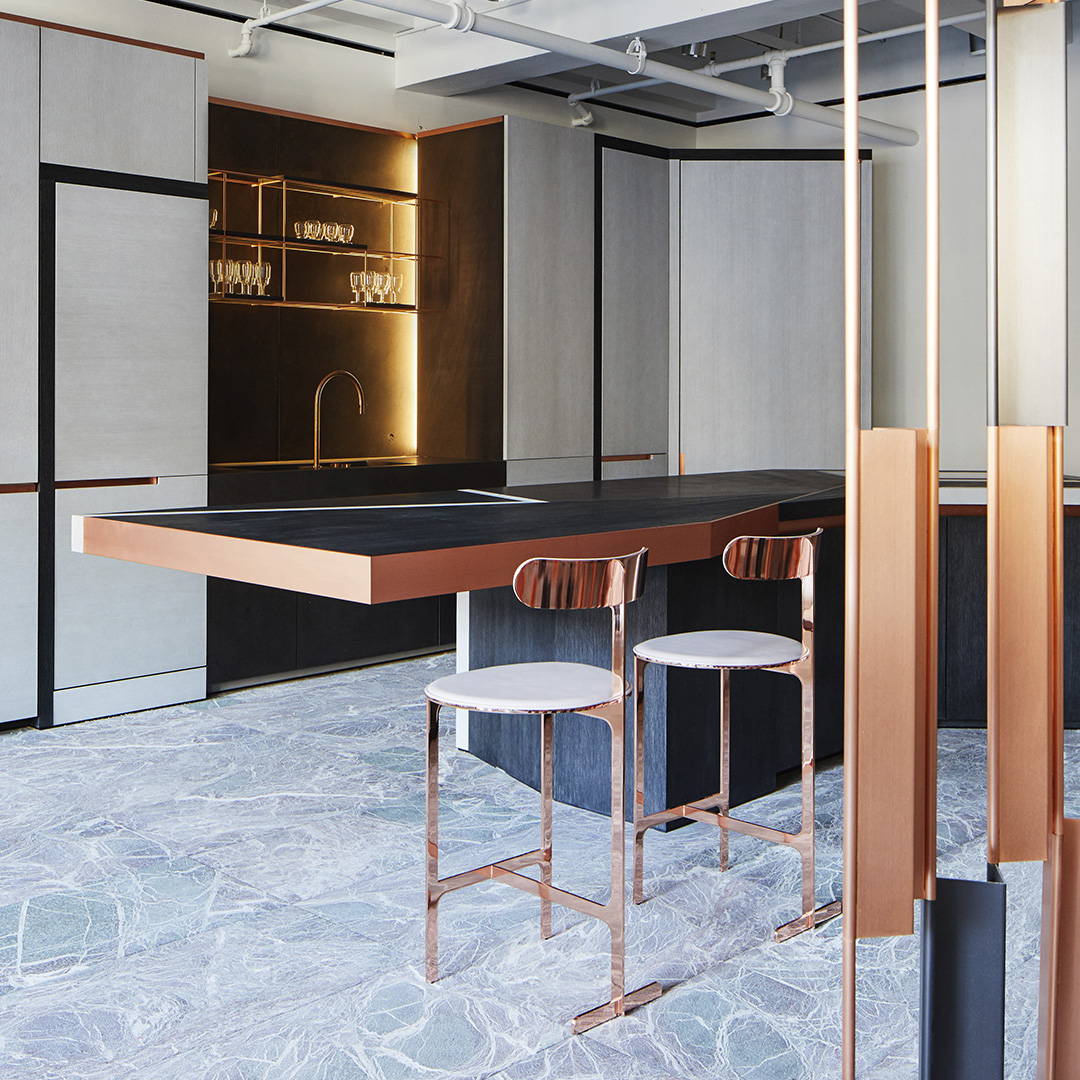 Bruno Moinard // Master Designer
French architect and designer Bruno Moinard achieved world renown with his unflinching vision of the present and the future, reinterpreting classicism for comfort and elegance. His collaboration with Obumex takes the traditional kitchen and elevates it to an essential part of the decorative universe. As ever, Moinard is inspired by new shapes — graphic, strong, and sensual — and alternations between shine and matte. Copper and wood combine in ways unexpected in the quotidian environment of the kitchen, and the shadows and natural light lines also create different tones. The result changes daily life into something both daring and elegant, caught between linearity and roundness, symmetry and asymmetry, balance and imbalance.
---
Credits // 
Words by Matthew J Trafford
Photography
Alice Gao
Obumex Archives