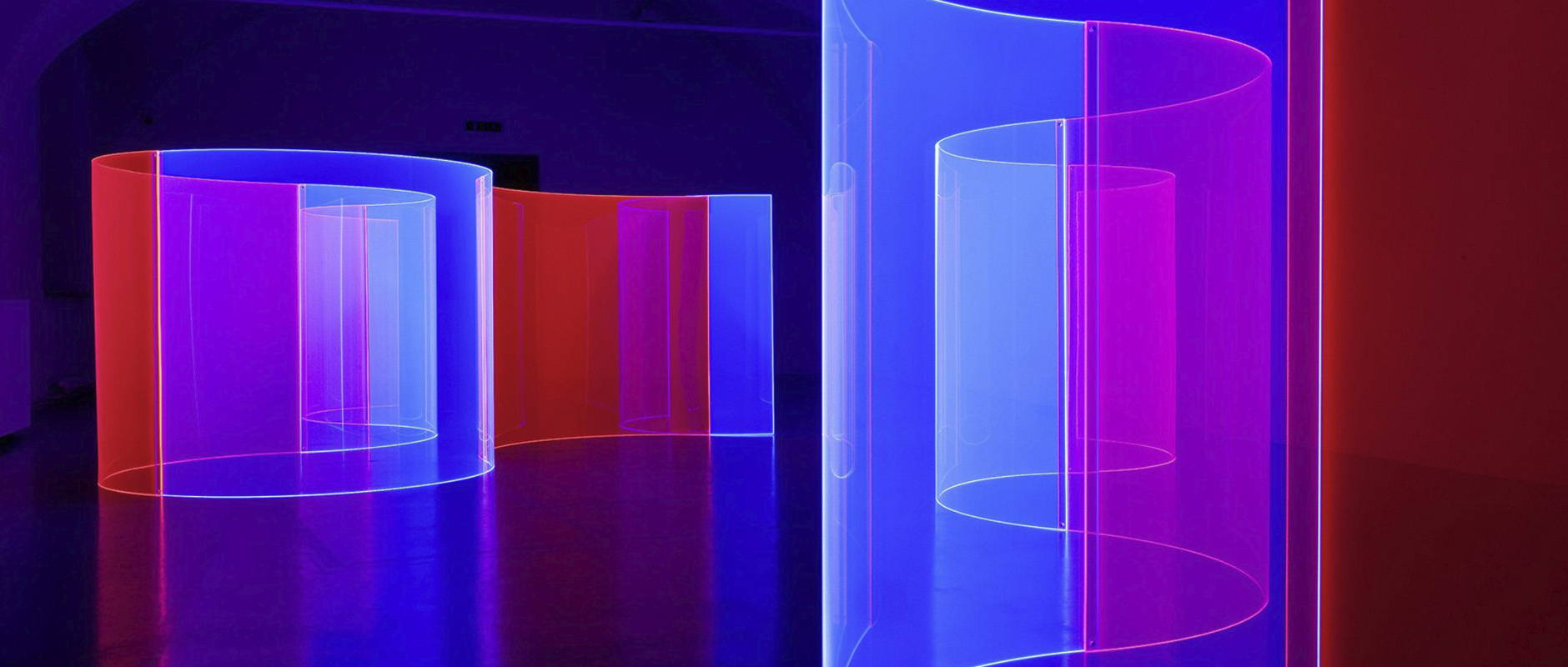 Regine Schumann is a German visual artist, recognized for her artworks in which light, and its transformative powers in particular, plays a key in the experience and exploration of color and form. Schumann's innovative use of materials and colour combinations provides each work with a unique and ineffable luminosity.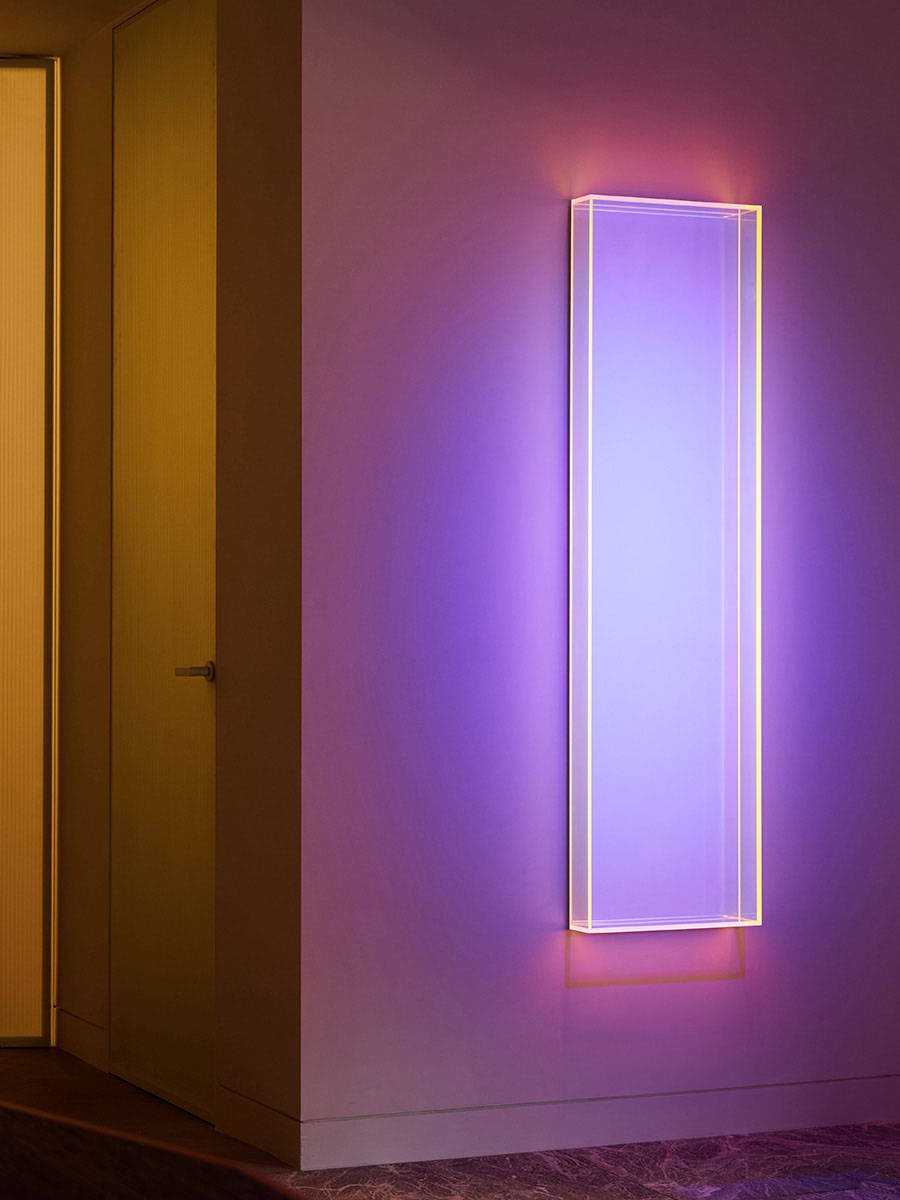 AVENUE ROAD 8A // Featuring Color Rainbow Yellow Amsterdam, 2016 by Regine Schumann
Schumann was born in 1961 in Goslar, Germany. She studied at the University of Visual Arts in Braunschweig under the professor and painter Roland Dörfler. Regine has won many scholarships with different institutions, such as the DAAD, The Heitland Foundation, the federal states of Niedersachsen and Westphalia, as well as with the Ministry of Education and Science of North Rhine-Westphalia.
Regine Schumann constructs simple boxes and tubes from industrial materials. Ranging from series of simple acrylic boxes to amalgamations of coiling tubes that spiral down from the ceiling, her sculptures are greatly influenced by architecture in their graceful forms and geometric precision. While the individual surfaces, shapes and bodies seem to preserve a constancy, their colours conveys a fluctuating character, a kind of physically tangible resonance experience, confusing the senses with the radiant intensities as a colour echo in the room. Tiny boxes jutting out from the wall, groups of parallel panels, and monumental slabs work together to create an altogether harmonious and graceful effect.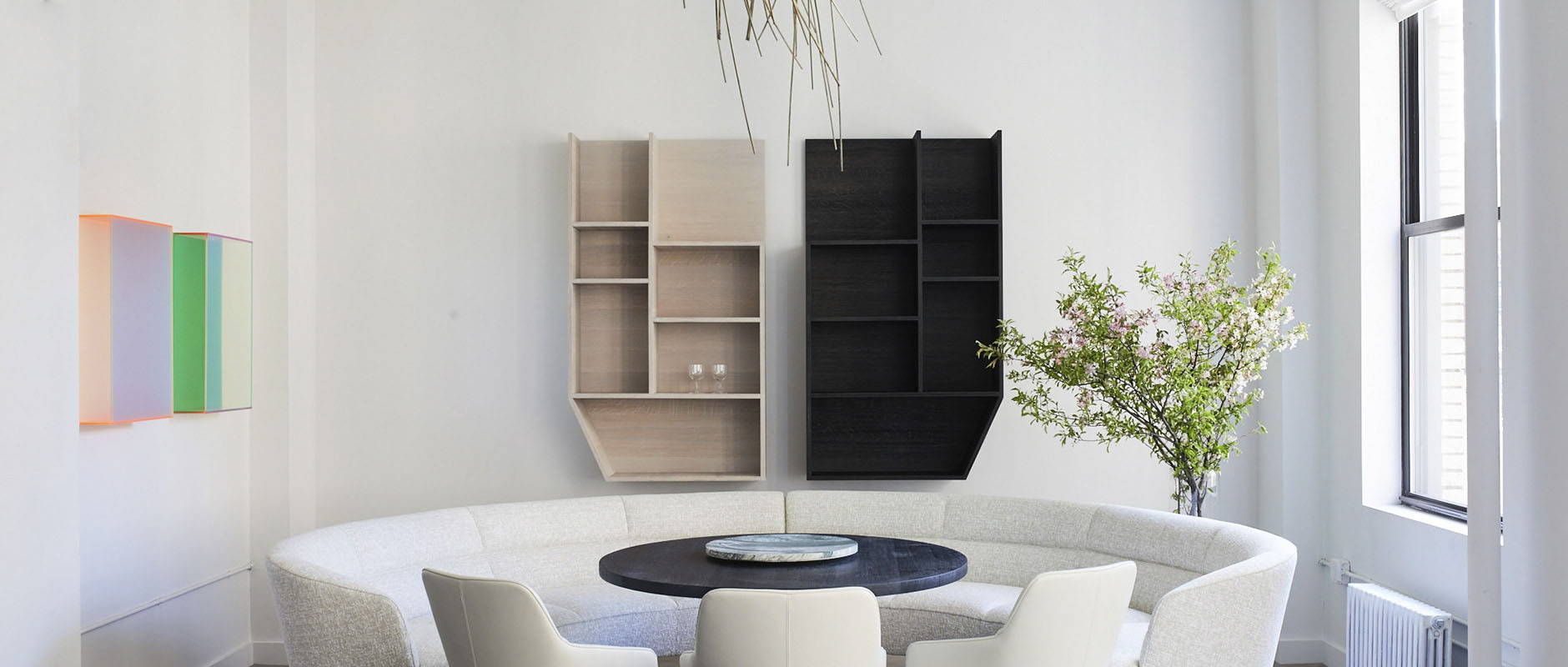 AVENUE ROAD 8A // Featuring Color Rainbow Wynwood Green, 2016 and Color Satin Berlin Gray, 2016 by Regine Schumann
In daylight, the streamlined blending of transparent and opaque surfaces in each work interacts in a playful study of light and form. Due to Schumann's use of phosphorescent paint, under black light, her sculptures are transformed into glowing, mysterious objects that radiate through the darkness. Once the lights go out, suddenly colours are shift and surfaces seem to dissolve into nothingness, surrounded only by a glowing outline. In addition to her analysis of light, colour, and surface, Schumann's work also references Minimalism's interest in simplifying art to basic forms. Her oeuvre consists of many compelling juxtapositions of circles and rectangles, dramatic linearity and dynamic curvilinear forms that are especially highlighted under the aura of black light. These duplicitous encounters with Schumann's sculptures allow for an ever-changing viewing experience.
Schumann has had numerous solo exhibitions in Europe, Canada, and the US. Her work is included in a number of permanent collections such as the Kunstmuseum Celle in Germany, the Rheinisches Landesmuseum in Bonn, Germany, and Stroom Stiftung Den Haag in Netherlands, among others, and in several important private collections worldwide.
Regine Schumann currently lives and works in Cologne, Germany.
AVENUE ROAD carries a curated assortment of Regine Schumann pieces, Learn more about her work here and @regineschumann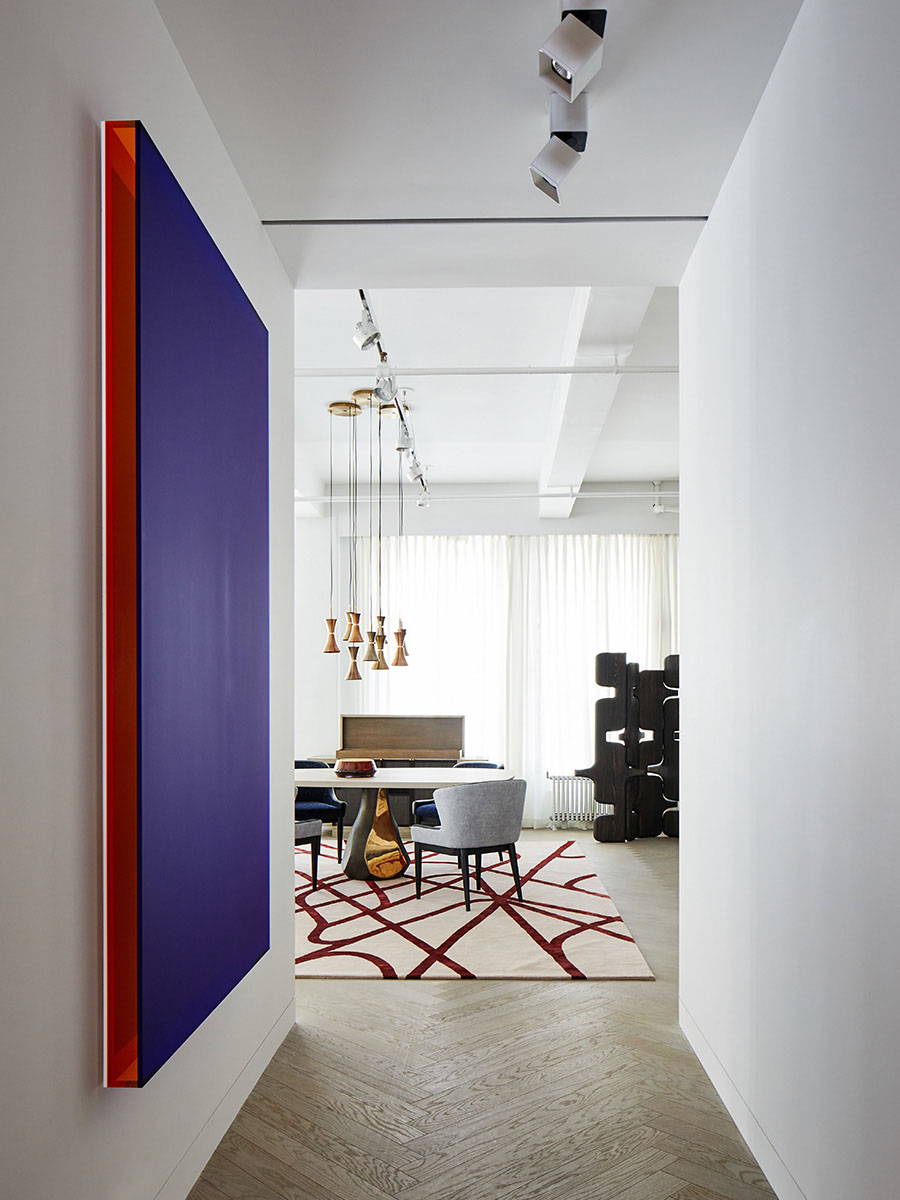 AVENUE ROAD 8A // Featuring Color Satin Antwerpen, 2016 by Regine Schumann
---
Credits //
Words by Matthew J. Trafford
Photography
Alice Gao