Creativity is a constant for Ashley Botten, principal designer and owner of Ashley Botten Design, one of the most sought-after studios in Canada.
"I carry these thoughts around in my head on repeat," she says. "Eventually, they become too familiar, and I have to adapt them in 3D."
When the search for a pièce de resistance goes awry, Botten often opts to make items herself producing bespoke creations for nearly all of her projects. With a clear vision of what she longed for, Botten worked alongside our bespoke rug partner, The Rug Company, to bring her own concepts to life.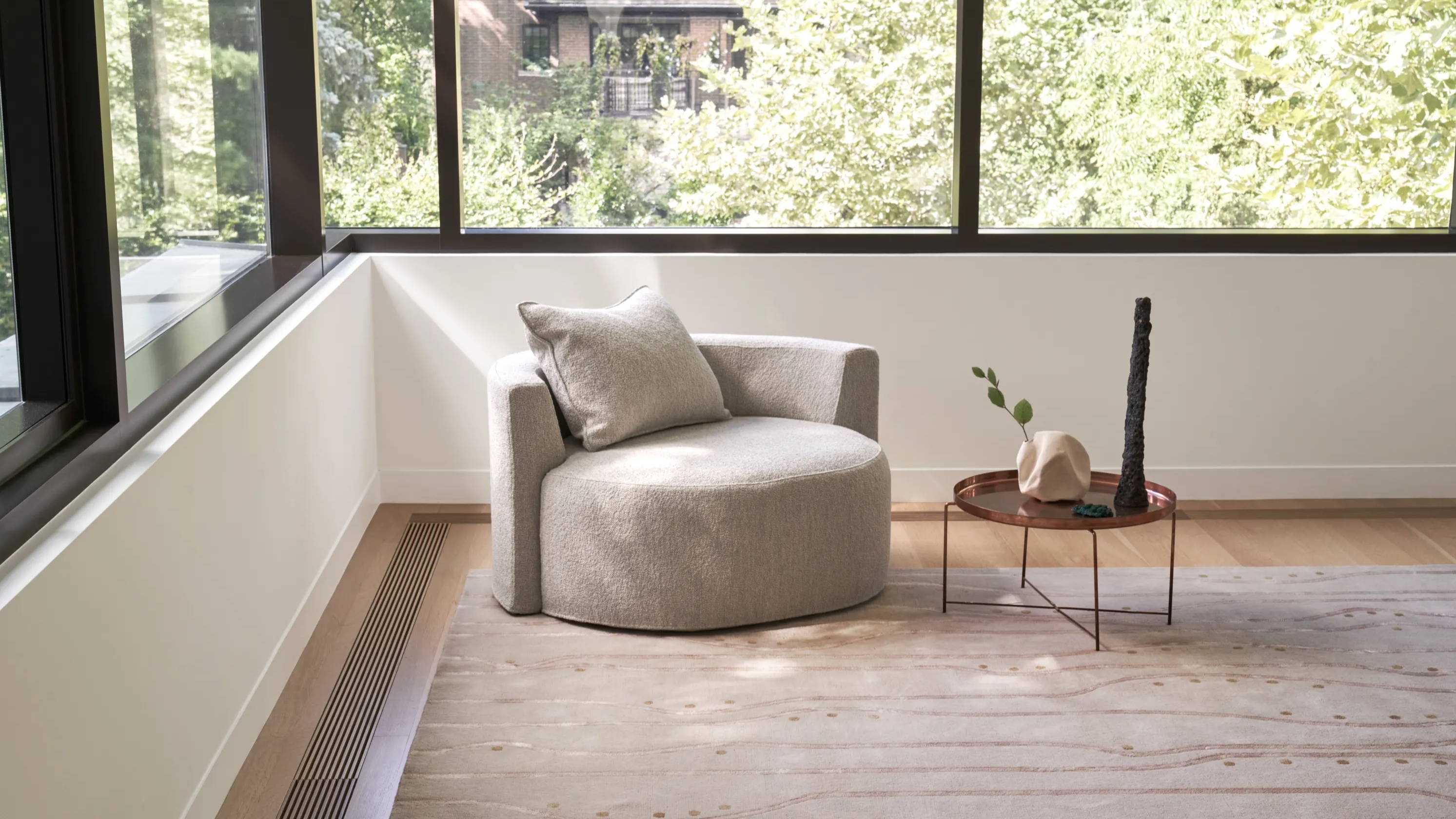 Dramatic yet serene, Life hints at the familiar mother-child form and speaks to fresh new beginnings.
Shattered pays homage to a fragmented mirror that appears to have been hit by gunfire. The original artwork was so impactful Botten has long carried the image with her and has finally translated her memory into rug-form.
Sold in Canada exclusively through AVENUE ROAD.
Our dedicated team of rug experts are here to consult with you on your unique requirements. Tailor an existing rug with new colours, specific shapes and sizes or use as wall-to-wall carpeting. Patterns can even be up or downscaled.