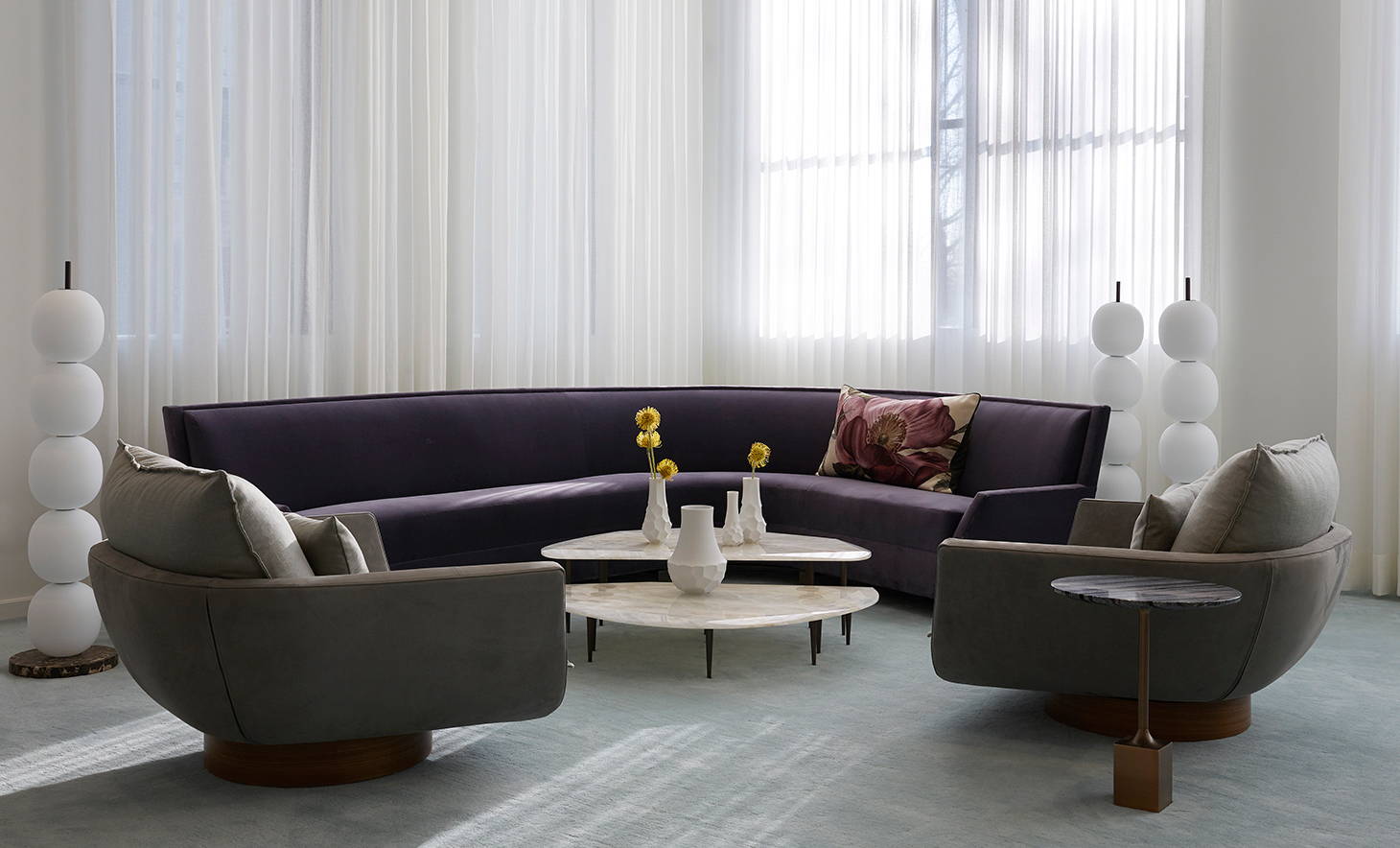 Landutim Coffee Tables featured in the AVENUE ROAD Vancouver Showroom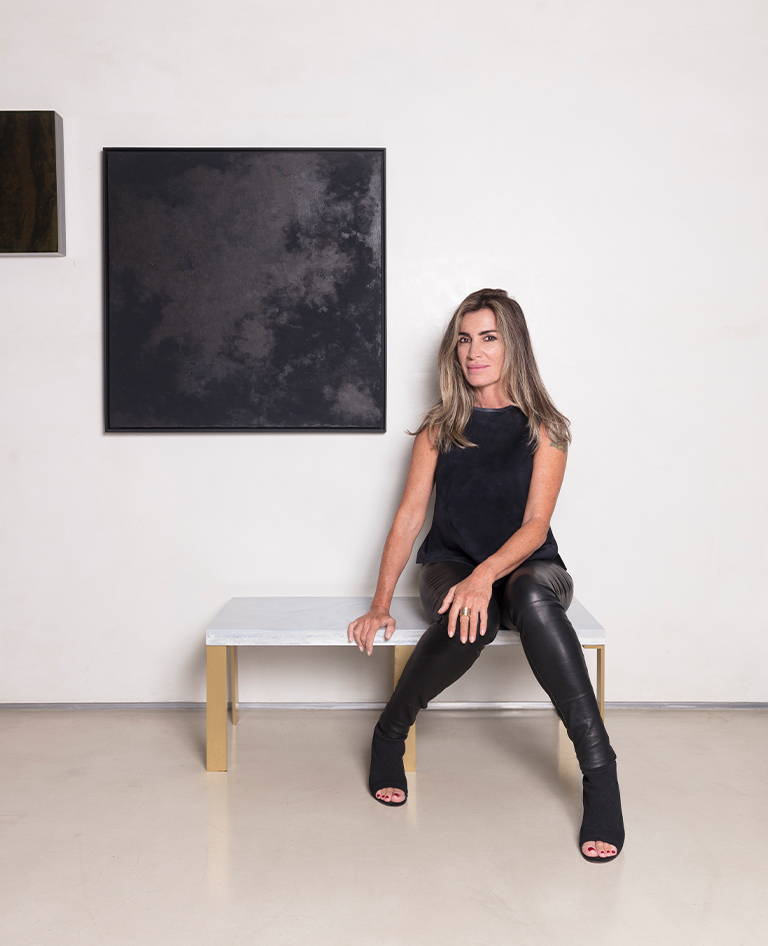 Simone Coste discovered her love for the arts growing up in the South of Brazil. Inspired by the tropical ecosystem she lived amongst, she developed an aptitude for drawing, painting and sculpting before going on to become a globally-recognized multidisciplinary artist, jewelry and furniture designer.
Many of her distinctive furniture pieces, like the Landutim tables or the Rua Bela Cintra, feature stone native to Brazil, paired with cast metal-- much like her jewelry. Simone's Faceted series uses resin to evoke the angular brilliance of a faceted jewel, effortlessly uniting jewelry and furniture in her craft.
With an approach as unique as her designs, we are pleased to share more from Simone Coste, herself:
AR: AVENUE ROAD
SC: Simone Coste
AR: How did you find yourself designing both jewelry and furniture?
SC: My career started in fashion school at Parsons School of Design in New York. I spent a few years making clothes, but I fell in love with the art of making jewelry. Brazil has a marvelous and abundant source of stones and I began to make sculptures as jewels. Barney's New York was my jewelry representative for many years after Judy Collinson, the VP of Women's Merchandising at the time, discovered me in Paris. I was helping a friend of mine at his fashion show where she saw one ring on my hand-- that was the beginning of a long term partnership. A few years later, one day at my atelier I started to draw a ring and like magic it looked like a table. That inspired me to start making jewelry in larger scale as furniture.
AR: What are your favorite materials to work with and why?
SC: I bring my jewelry background to furniture. I love the care that goes into perfect finishings and metals like bronze, brass and silver, mixed together with stones and polyester resin. It creates a contrast of the natural and synthetic, a signature to my artistic and unique look.
AR: Can you explain the manufacturing process for one of your pieces?
SC: Let's talk about the Artsy table, this is one in particular I love so much. It involved an artistic handcrafted process that allowed us to recycle resin leftover from other pieces!
The colored resins are inserted into a wooden box mold and then removed and sanded for the first time after the catalyzing process. After that, this same top is inserted once again in another mold where it will be encapsulated within a colorless resin and manually sanded for the last time. Just the sanding process itself lasts for 36 hours, but allows for a beautiful table top comparable to an abstract expressionist painting. The top is then placed in a solid bronze base manufactured with the same level of care and quality as my impeccable jewelry molds.
To learn more about Simone Coste and her work, contact us at arsales@avenue-road.com or browse AVENUE ROAD's online collection of her pieces here.