Paris-born Victoria Wilmotte isn't slowing down anytime soon.
Collaborating with Range Rover, ClassiCon, and Man of Parts to name a few, you may recognize her work from her playful designs and contrasting finishes. Known for her folding technique, Wilmotte allows an object to be seen in a multitude of perspectives. Wilmotte's designs transform with every angle, continually encouraging the viewer's curiosity.
"I like to surprise people by not doing the same thing. That's why I push myself to do something different."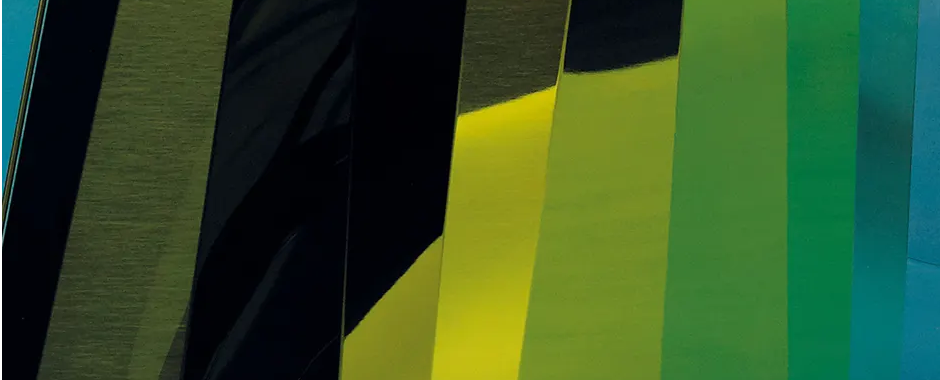 We spoke with Victoria to learn more about her work for ClassiCon and her recent collaboration with AVENUE ROAD and Man of Parts Founder Stephan Weishaupt.
AR: Avenue Road
VW: Victoria Wilmotte
AR: What does the design process look like? Where do you begin?
VW: The design process always starts with a detail, with a technique, a material. Then I try to push this detail or material into my design language. I want the material to feel comfortable in the shape I am going to make for it.
AR: How would you describe your design approach/aesthetic?    
VW: My aesthetic and approach is close to an artist, but I am a designer, in the way I love transformation, and the design process. I would say I do Industrial Sculptures.
AR: Can you tell us a little bit more about your work with ClassiCon and Man of Parts?
VW: The Pli table project for ClassiCon came from the material first; this mirror colored Inox, I was already into folding at the time, so it was a kind of obvious transformation.
The Piega mirror for ClassiCon was the first project with metal folding. At the time I was using a workshop during summer in south of France, full of mosquitoes, and I was spending my time between cutting, folding and scratching. These research forms, became plates, and one day, I did a kind of art wall installation for a client with few of them. I suddenly thought it could be made of Poli mirror stainless steel and become a useful sculpture!
The Ginza light for Man of Parts was first made of stone on honeycomb. It was a project part of a collection I made all in pietra serena stone, that looks like concrete but it's not.
When [AVENUE ROAD and Man of Parts founder] Stephan first came to see me in VW factory in Paris, he fell in love with that light. We pushed the project to become a real product, redesigning the base so it can really stand and be secure, the idea of the concrete came with Stephan. The choice of the polished brass to reflect the "brutal" look of the concrete.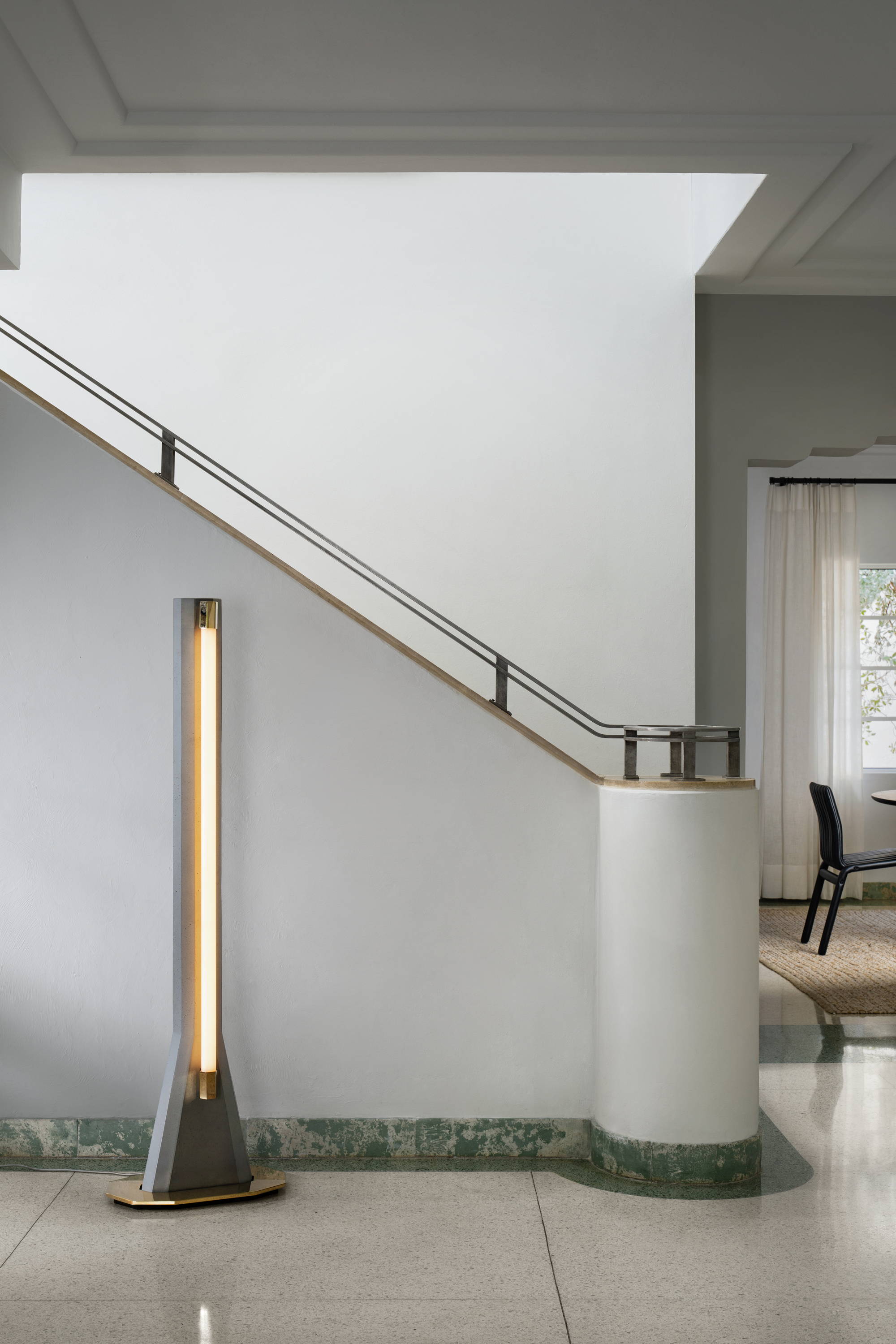 AR: Your designs allow for a playfulness with line, light and colour. How do you select your materials?
VW: The material is often a material that comes from industry or nature: steel, inox, marble, ceramics. It's more about the finish, and the way to mix them together. Often, I use color when I use steel. I like coloured metals.
AR: How do you select who to work with?
VW: I am not really the person who goes toward the brands, or editors. It comes naturally, and the clients I work for understand my language.
AR: What are you looking to design in the future? Is there something you'd like to try next?
VW: I am looking to design more industrial products maybe, mass market, but I want to keep this industrial-sculptural look, even in a mass market product!
Thank you to Victoria for taking the time to speak with us.
To learn more about Victoria Wilmotte and her work, contact us at arsales@avenue-road.com or browse AVENUE ROAD's online collection of her pieces here.
---
Images c/o ClassiCon & Man of Parts
Video c/o Nowness