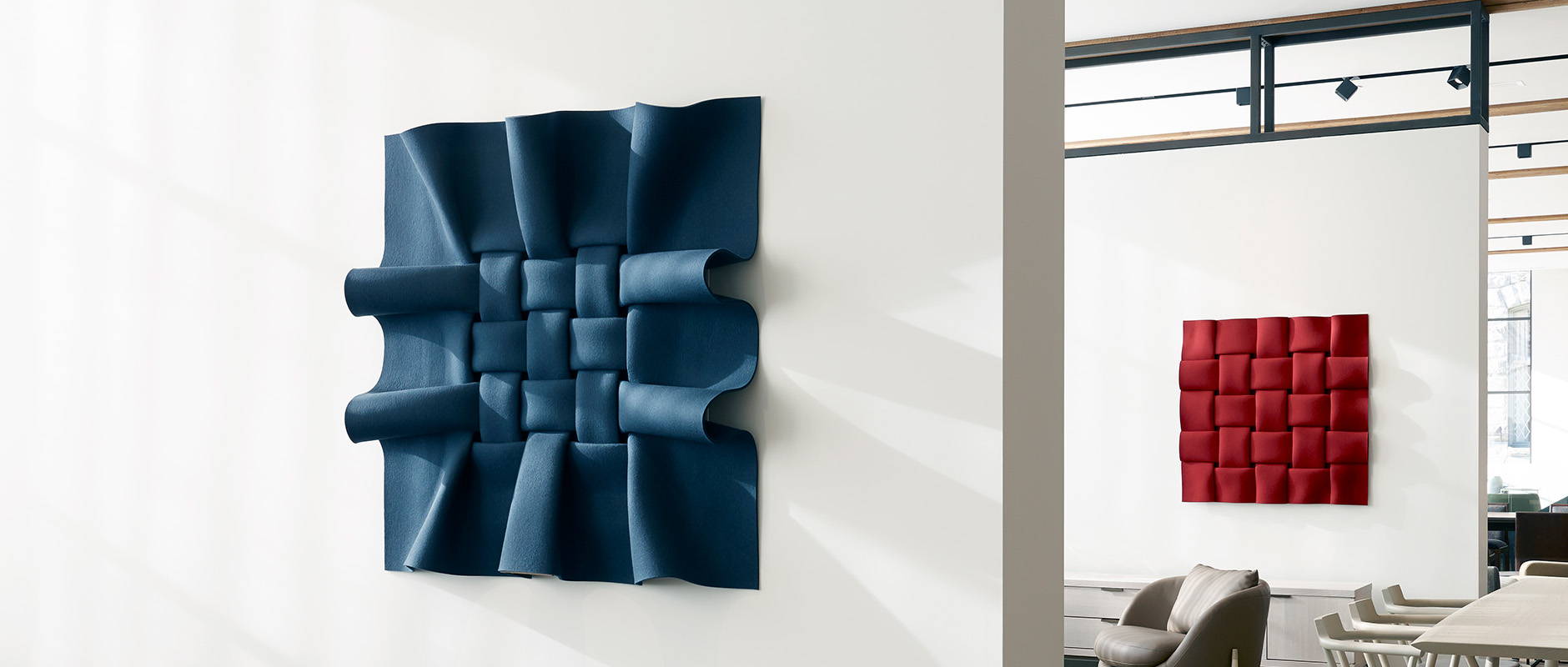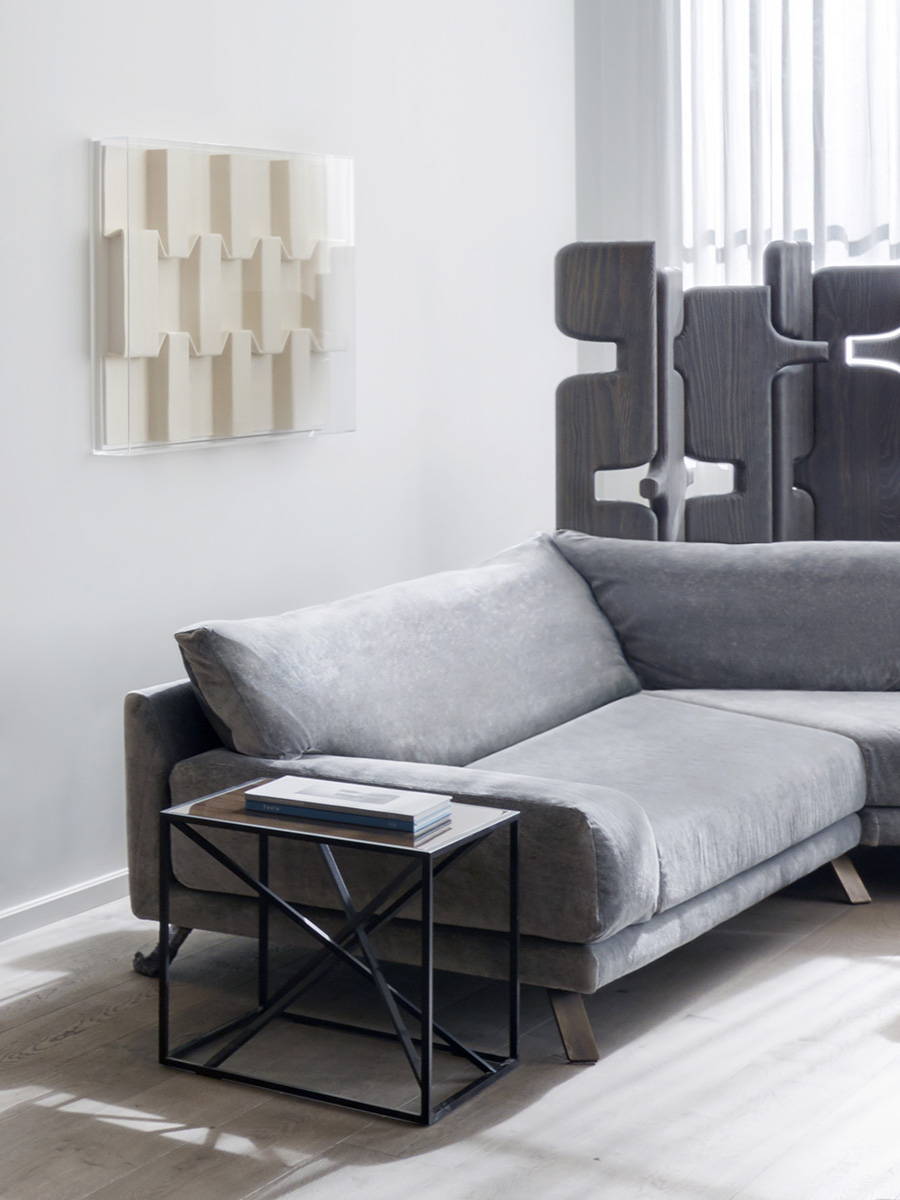 The career of an artist could not be more varied: initially trained as a typesetter, Peter Weber has been interested in music since early childhood. His first jazz record had such an effect on him that he decided to learn how to play counter-bass. He built his first instrument himself and soon had 'gigs' in bands. But he was equally drawn to the pictorial arts. His studies at the Fachhochschule in Hamburg with Max H. Mahlmann had a decisive influence on him and he turned to create works of 'concrete art'. His early years as a painter focused on Op-Art with its imaginary space but soon he was fascinated by the phenomenon of folding and the mathematical diversity of this technique. Folded works in paper, cotton, synthetic materials and even steel now dominate his artistic work. Since 2001 felt has become his primary medium.
When Lorraine Rubio of Artnet interviewed Weber about what he's inspired by, the artist had this to say -
"At the moment, I am very thrilled by the incredible possibilities of the folding technique I developed to do my pieces. Ever since, I have been excited about what I can watch in nature."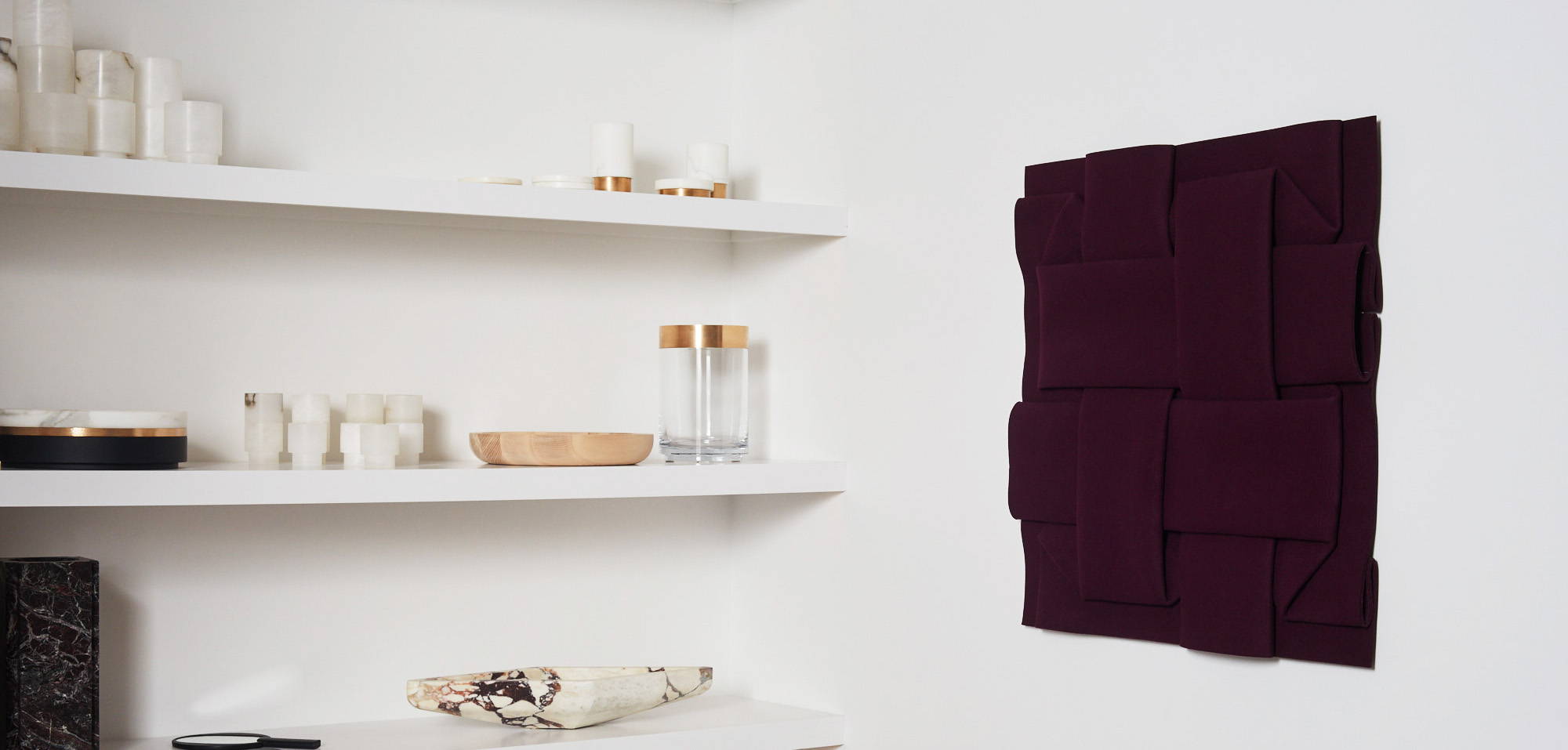 On display at our NYC & Vancouver Showrooms
---
Credits //
Photography by Alice Gao & Richard Powers
Quote sourced via Artnet