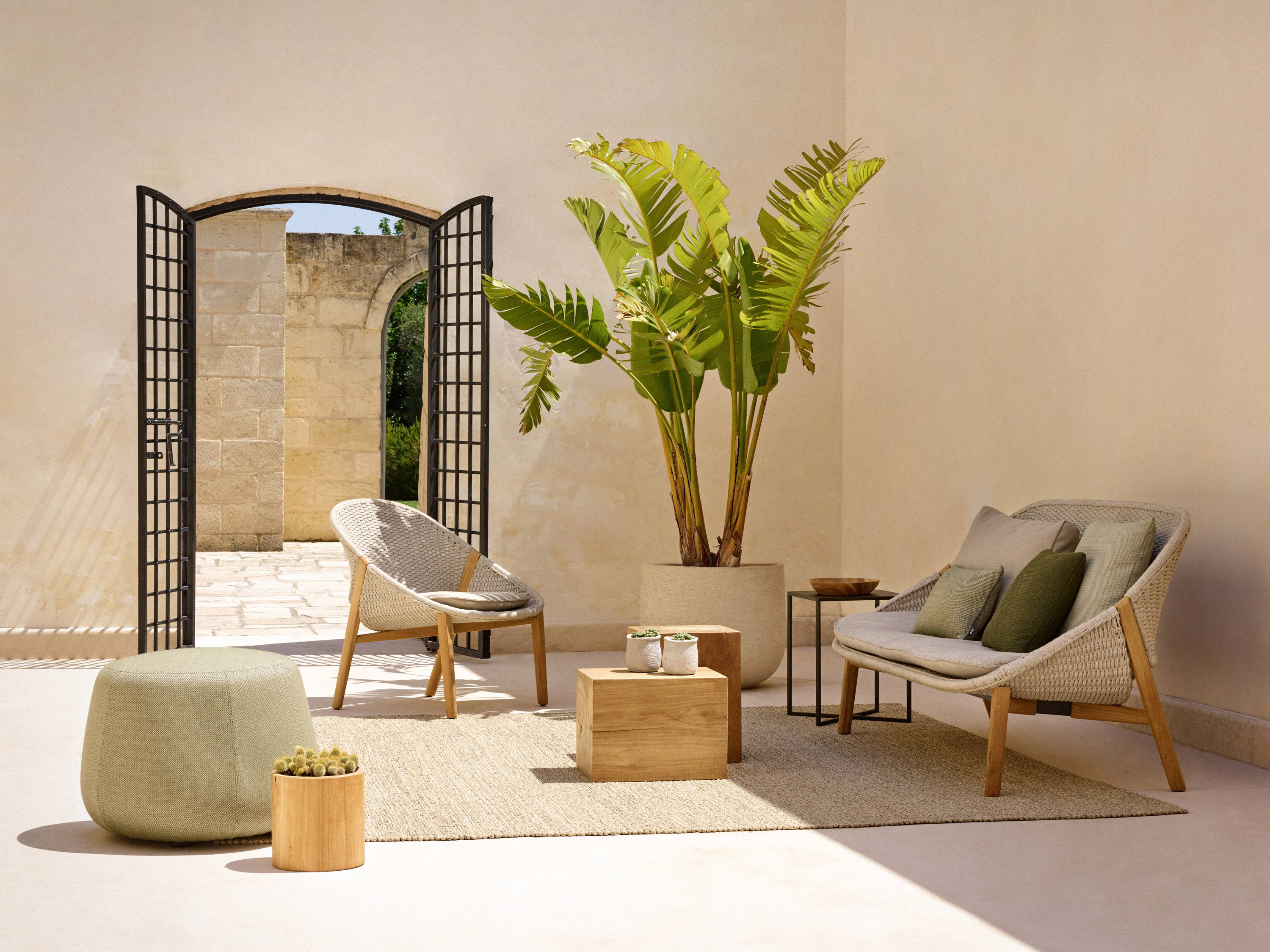 Long, warm summer days have arrived and the fresh air beckons us for quality time in the sun. Is it the beauty of nature itself that draws us out of the indoors or is it a psychological desire for vitamin D and improved concentration and focus? Whichever it may be, exterior living spaces have become our much valued sanctuaries, an escape from daily stress or a setting to host intimate gatherings.
Tribu has championed the idea of terrace and garden as extensions of the home, of living the good life outside, for decades. With an emphasis on design and discreet luxury, Tribu offers a wide selection of refined styles, impeccable quality, and weather-resistant durability; the Begian family-run design house has become synonymous with the art of leisure.
The recently launched Elio collection is named after the Greek sun god, Helios. Designed by global design firm Yabu Pushelberg, Elio was inspired by the magical warmth of summer sunsets; a familiar yet fleeting moment.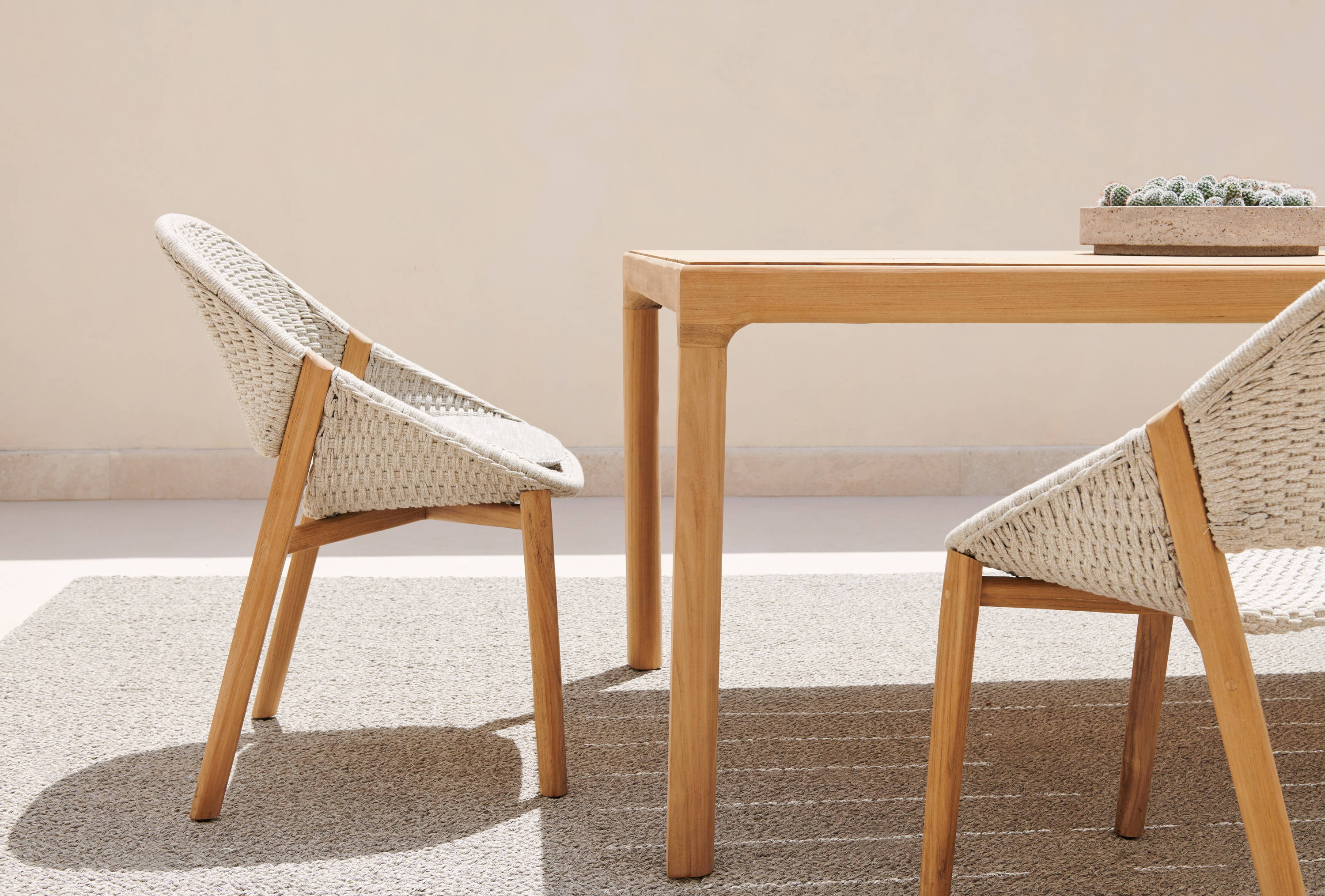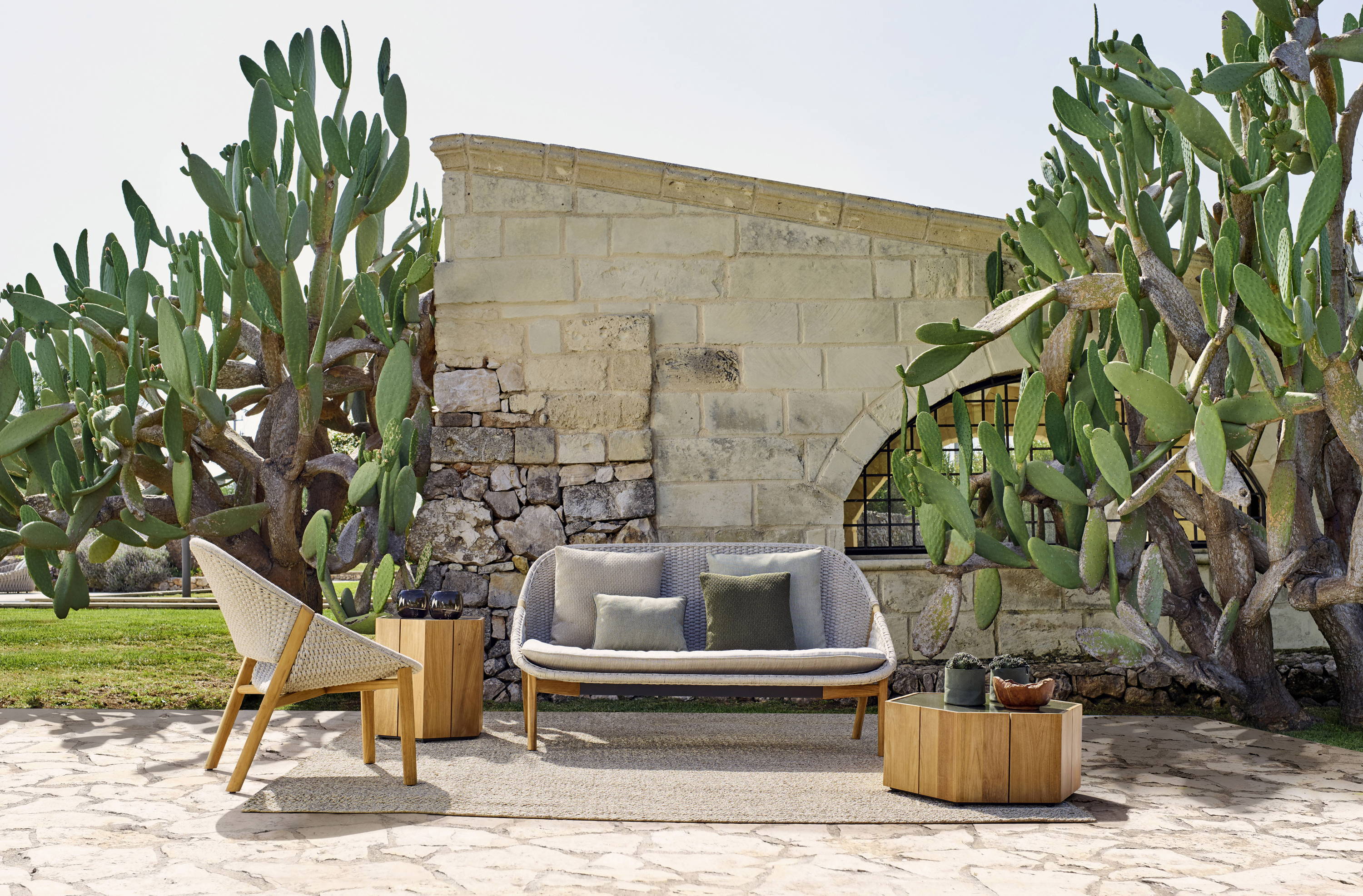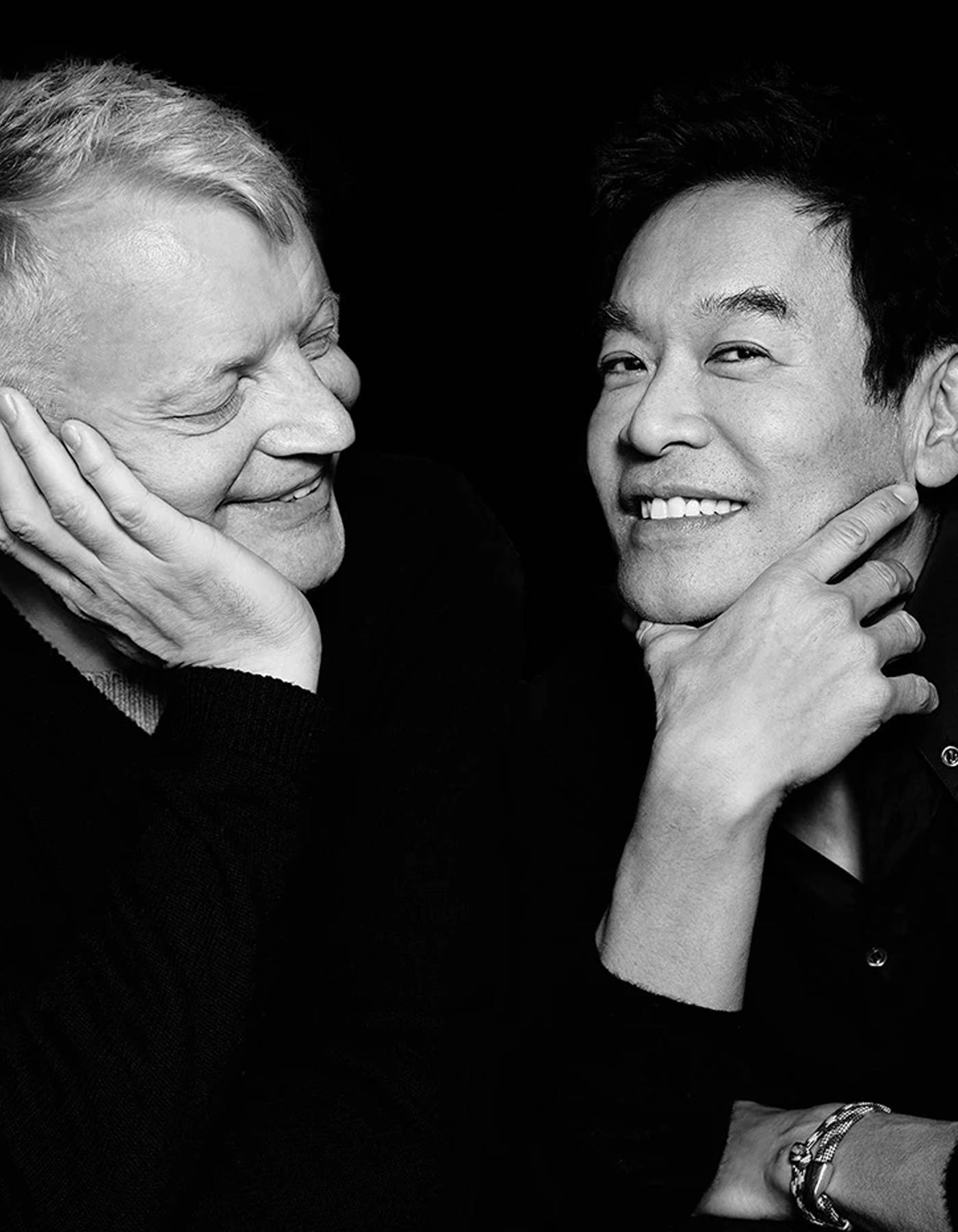 "After Nodi, our first collection together [with Tribu], we wanted to push ourselves to make a collection that was more expressive," says George Yabu. "We wanted to create a light, pared back collection that feels distinctly cocoon like. Almost like a shelter of sorts that transitions across a range of environments." The fabrics and finishes further recalls the luminous, silky hues and textures light conceives in the sky at dusk.
Elio is designed practically for both outdoor and indoor use. The goal was to evoke comfort and beauty with a conscience.
Glenn Pushelberg predicts: "The furniture world will become increasingly aware of the need for products to live beyond their category. Today it's as important as ever to think about sustainability and how to create products that can live harmoniously with the way people live today and into tomorrow."
Longevity and a respect for nature are pillars for Tribu. They place great importance on ethical business practices, ensuring working conditions for weavers in Indonesia are up to international standards, and are on an ongoing mission to make their packaging more eco-friendly. Unmatched comfort and discreet luxury paired with material innovation and durability that are keystones of all Tribu products, making them the ultimate investment in outdoor living.
To learn more about Tribu, contact our sales team at arsales@avenue-road.com.