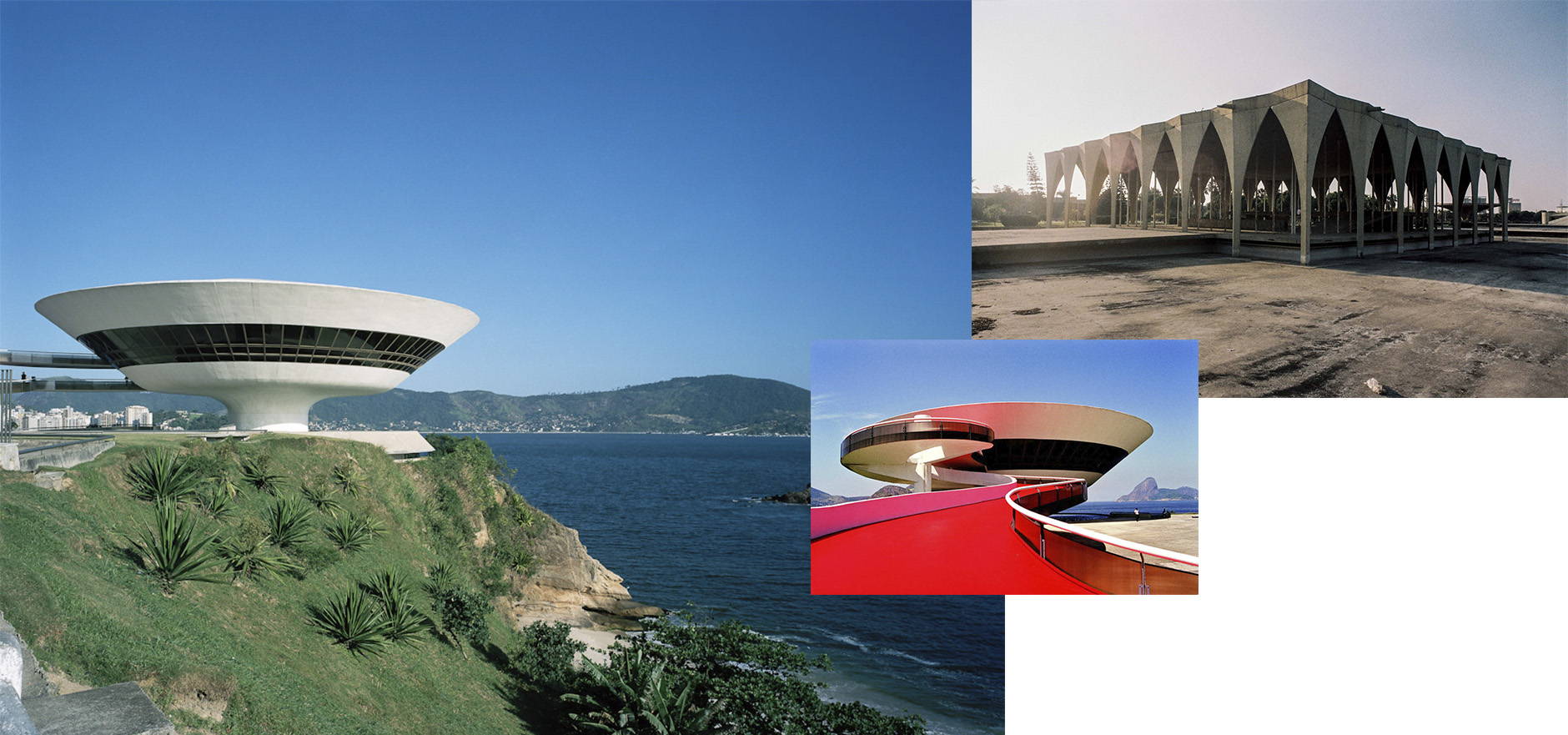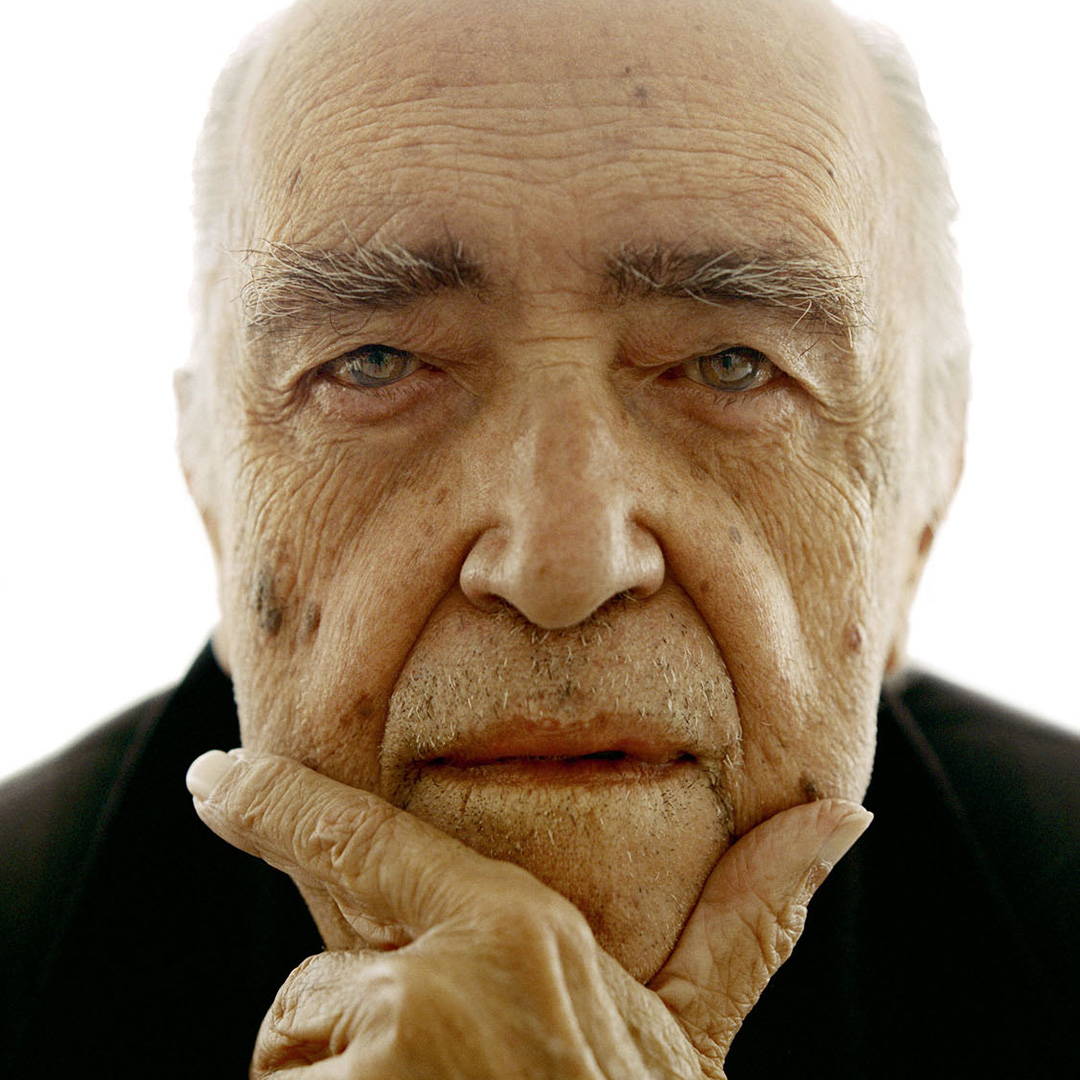 "I am not attracted to the right angle, nor to the straight, hard, inflexible line created by men. I am attracted to the free and sensual curve, the one I find on my country's mountains, its winding rivers, and the waves in the sea… "
- Oscar Niemeyer
In the middle of the 20th century, South America's largest country—Brazil—experienced a renaissance in architecture and design, turning away from the influences of Europe and the United States to develop a signature style of their own, one which reflected the local culture and celebrated their native materials and resources. This stirring movement yielded pieces that brought Brazil to the global forefront of interior décor and furniture design, and its effects are influencing a new generation of designers today.
Joaquim Tenreiro is considered the founder of modern Brazilian design, as it was he who first turned away from the traditionalist European style. The son of a Portuguese furniture-maker, Tenreiro preferred a functionalist aesthetic and adapted his designs to the socio-economic and geographical circumstances of Brazil, especially in the use of local materials. Tenreiro's furniture was of such high quality that it drew the admiration of renowned architect Oscar Niemeyer, who used it to furnish many of his buildings.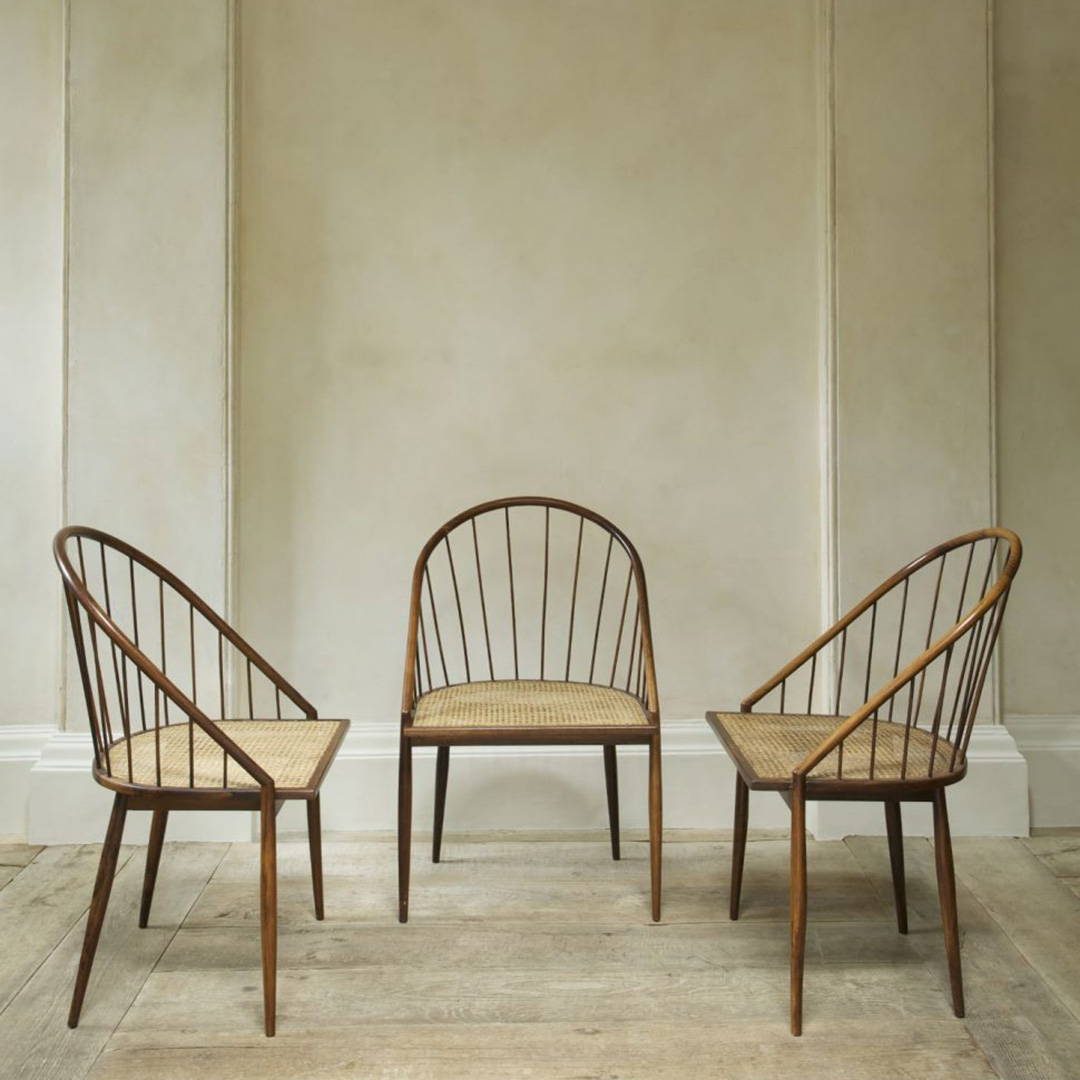 Spindle Chairs by Joaquim Tenreiro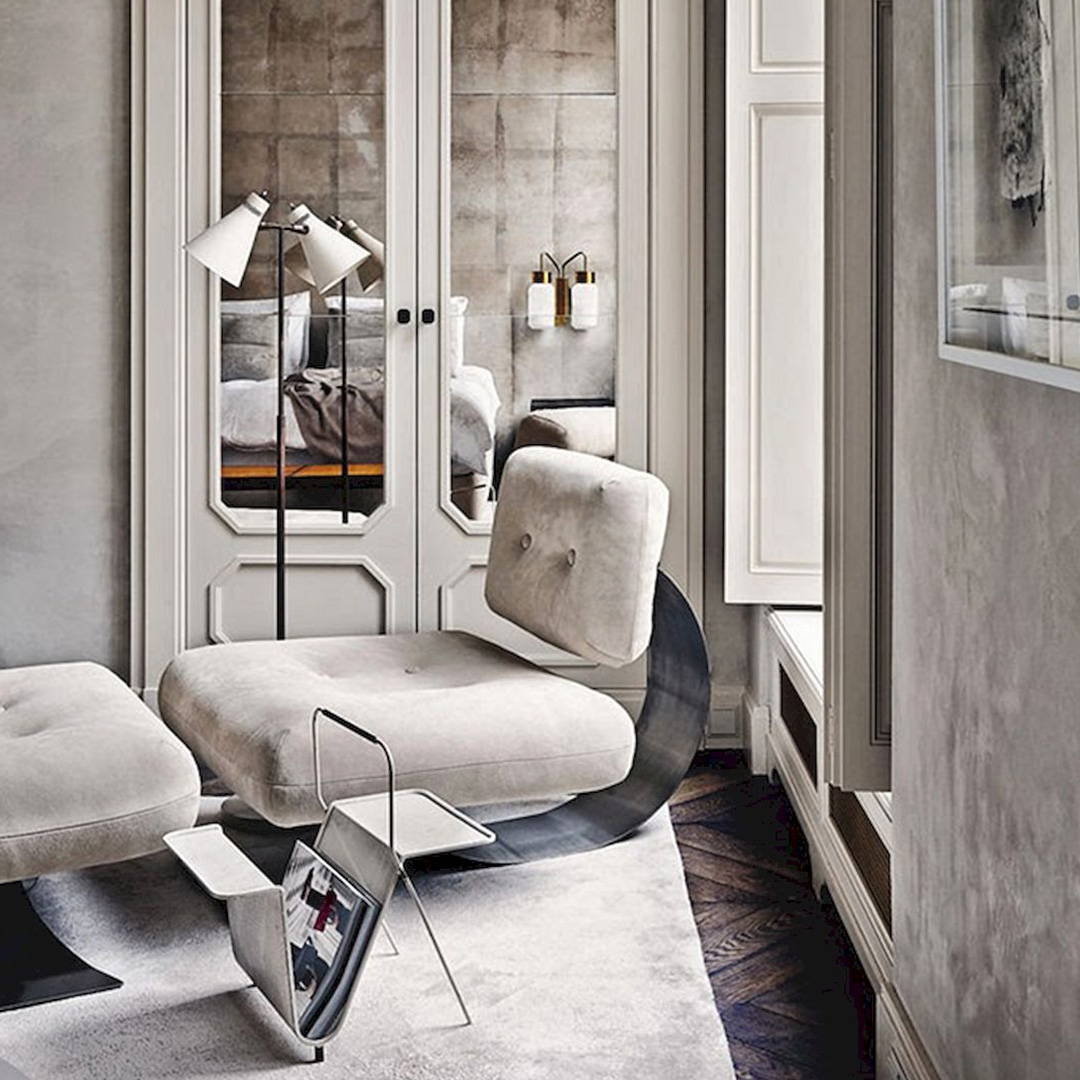 Alta Lounge Chair & Ottoman by Oscar Niemeyer
Indeed, Oscar Niemeyer is one of Brazil's most famous sons, having designed landmark buildings in Brasília, Rio de Janeiro, São Paulo, and all over the world. His name instantly evokes the curve. Said Niemeyer, "I am not attracted to the right angle, nor to the straight, hard, inflexible line created by men. I am attracted to the free and sensual curve, the one I find on my country's mountains, its winding rivers, and the waves in the sea… " His use of curves became iconic in both his architecture and his furniture design. Niemeyer also achieved an incredible lifespan, born in 1907 and having only recently passed in 2012.  
Dissatisfied with the furniture he saw around him in the 1970s, believing it was incongruous and even harmful to the modernist and contemporary architecture surrounding it, Niemeyer began creating his own designs. One of the first came in 1971, as a collaboration with his daughter, Anna Maria. Together they created the regal Alta lounge chair, which clearly features his signature curve, starting at the base and reaching all the way to the backrest. Several years later he created the Rio rocking chair, again featuring bold and unexpected curves. Both of these pieces were lost for a time, until Etel re-issued them in 2013.
Sergio Rodrigues was a contemporary of Neimeyer's and also a Brazilian native, also often referred to as the "father of modern Brazilian design." Where Neimeyer may be characterized by his curves and his longevity, Rodrigues distinguished himself by being prolific, with over 1200 pieces to his name. Just five years after graduating from the Architecture and Urbanism School of the University of Brazil in 1952, he won first place at the Cantù International Furniture Competition in Italy, for his Mole armchair. Iconic, creative, and irreverent, his work is best known for capturing the spirit and personality of his country.
In 1955 he founded Oca Industries, which would become the preeminent maker of modernist furniture in Brazil and a gathering place for the local intelligentsia. Niemeyer used chair designs from Rodrigues to furnish many of his buildings in the capital of Brasília, admiring their caned seats and backrests. But it was not until 2002 that he created the Diz armchair, which features sculptural and ergonomic lines. This chair was awarded first place at the 20th edition of the Prêmio Design at the Museu da Casa Brasileira, proving that his talent and legacy are still very much intact.
But it was not only native Brazilians who were drawn to the country's design boom, as many Europeans emigrated there as well.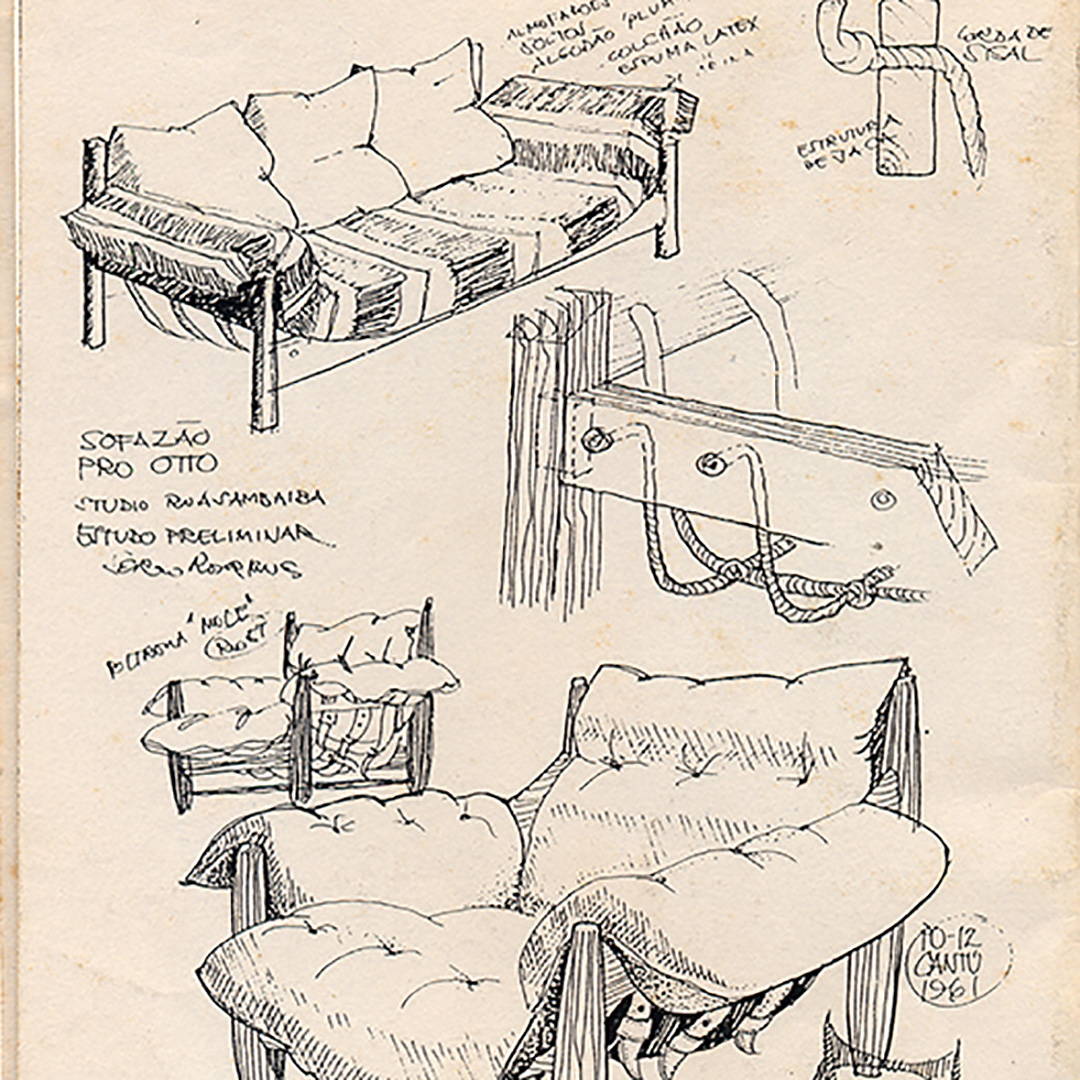 Iconic Mole sofa & lounge chair sketched by Sergio Rodrigues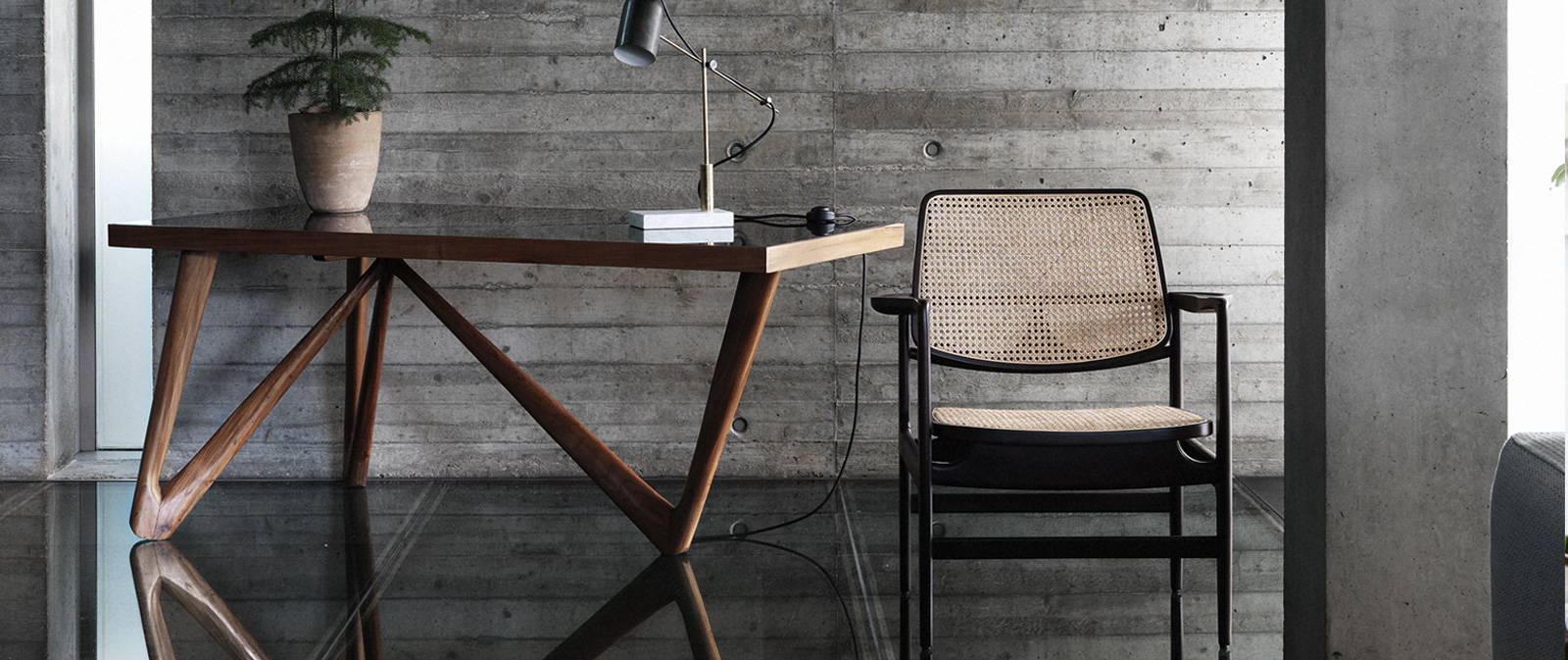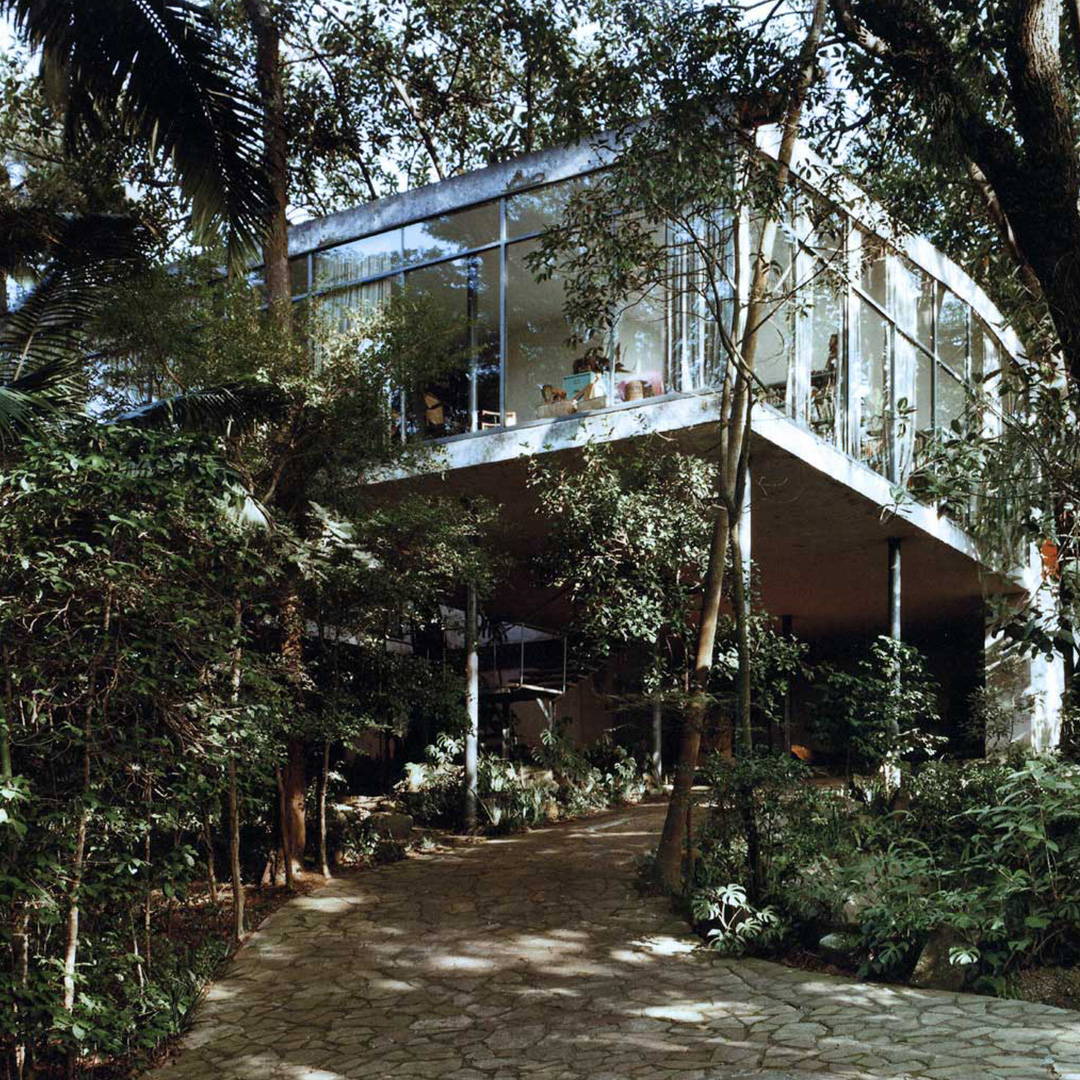 Casa de Vidro Glass House by Lina Bo Bardi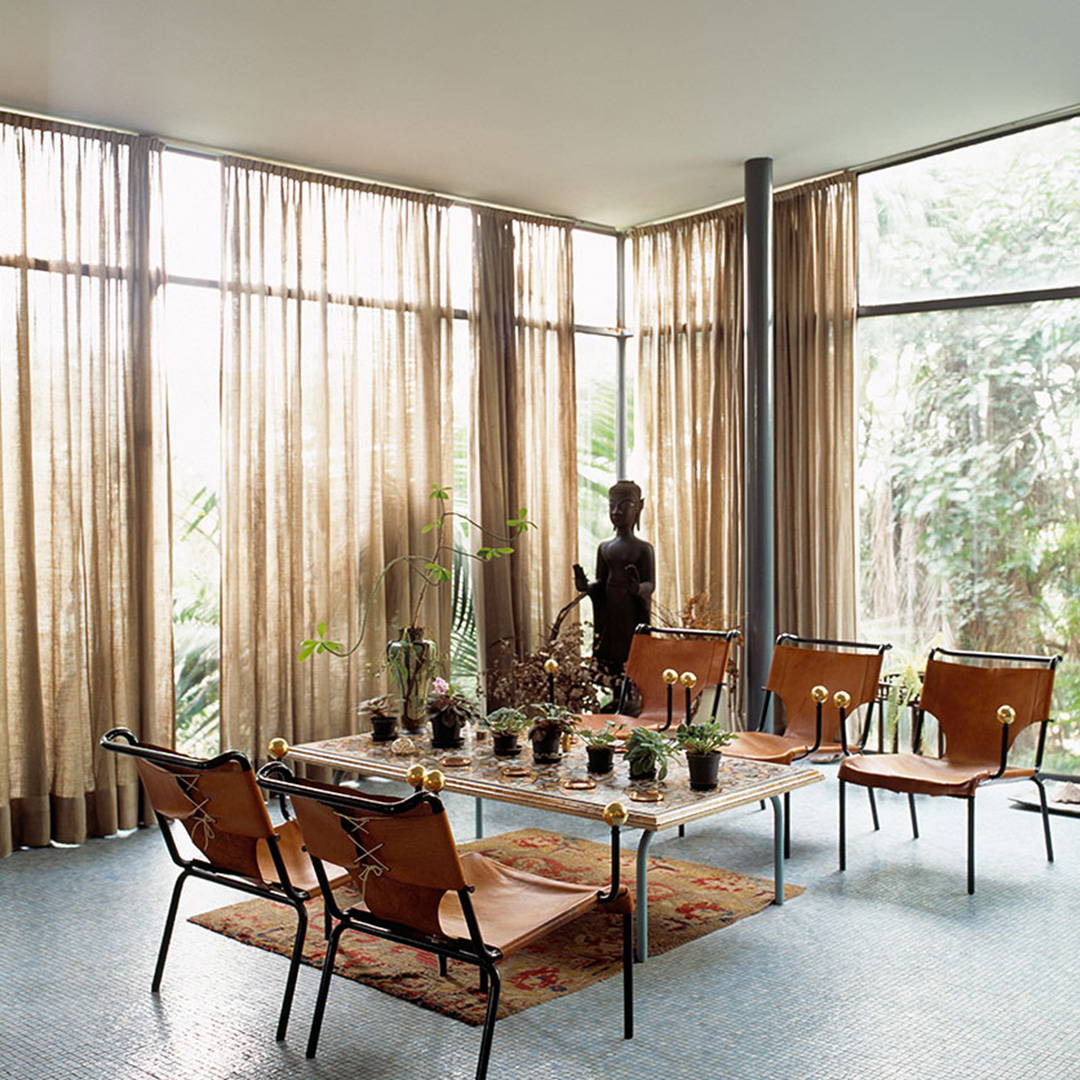 Casa de Vidro Glass House by Lina Bo Bardi
One such designer is Italian-born Lina Bo Bardi, a former editor for Domus magazine, who broke boundaries by becoming a working architect in a male-dominated field. She relocated to São Paulo in the 1940s, as she found the city to be receptive to and inspirational for her unique brand of modernist architecture. Bo Bardi became known for her unconventional walls on landmark buildings, such as the São Paulo Museum of Art, the Sesc Pompeia complex, and her own Glass House. Later, with Giancarlo Palanti, she set up the Studio de Arte Palma, and a small furniture factory called Pau-Brasil. Her elegant, flexible chairs were set on slim metal frames and are still virtually synonymous with Brazilian design.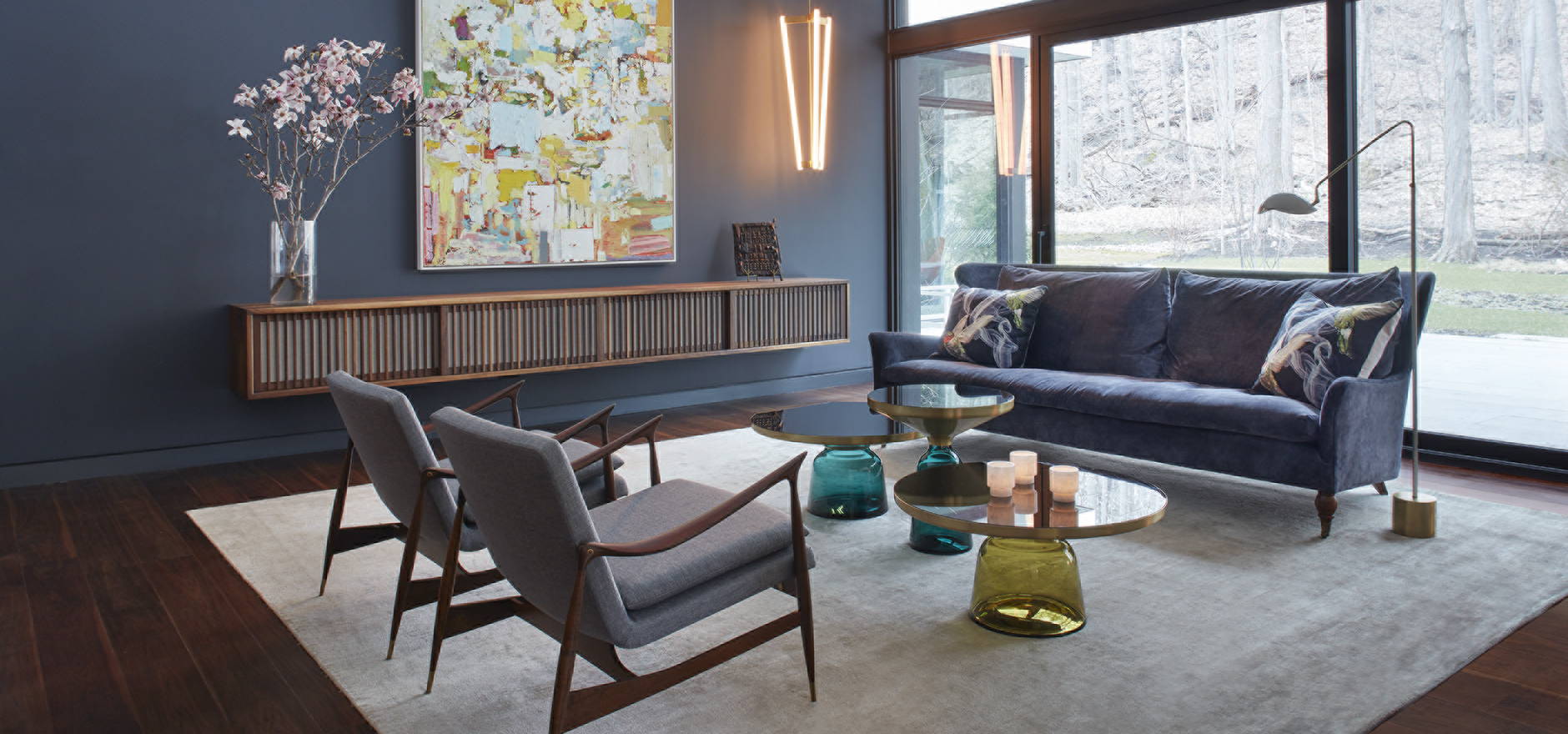 Dinamarquesa Armchair's by Jorge Zalszupin in Toronto, Canada
Another European transplant to Brazil is Jorge Zalszupin, born in Poland in 1922. Zalszupin was completing his studies during the war, and finished in 1945. Disillusioned by the devastation to his hometown, he spent some time in France before moving on to Brazil, which he found conducive to the development of his creative, sensual, and uniquely modern brand of architecture. He built his own home and furniture to introduce his ideas to the local people, and by the 1970s his brand L'Atelier and his works could be found in almost every public building in Brasília.
Two of his iconic designs have been re-issued by Etel, both originally designed in 1959. The first is the Dinamarquesa armchair—meaning Dutch—which clearly shows its Scandinavian influences in its organic shapes and simple, clean lines. However the main material he used was the local Brazilian rosewood, and he designed the arms and front legs to be reminiscent of Niemeyer's columns on the Alvorada Palace. The second piece is the intriguing JZ Tea Trolley, which was inspired by Polish baby buggies. This piece responds to the dissemination of the habit of taking afternoon tea, and is a sculptural work defined by its lightness and bold lines.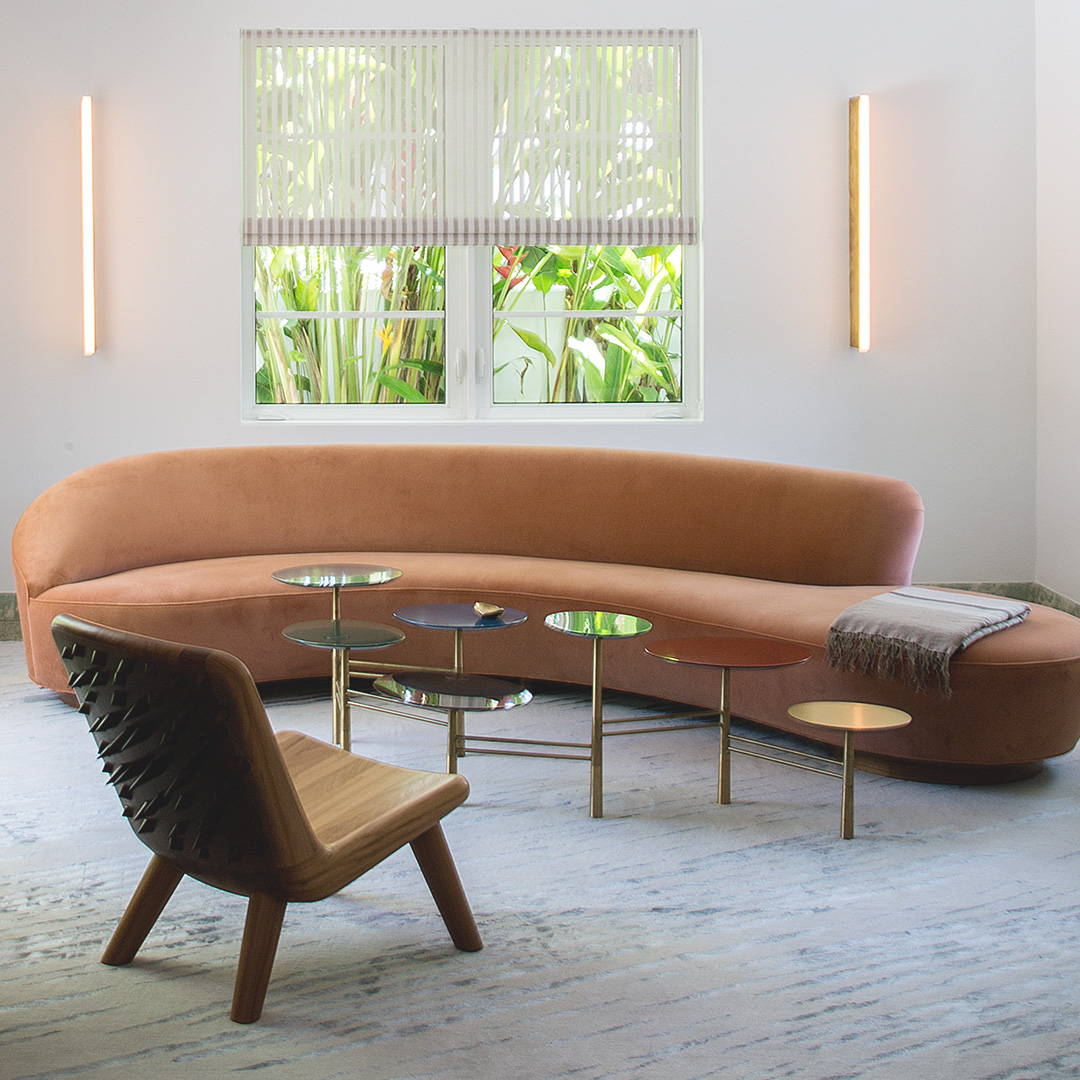 Pindá chair by Carlos Motta inside our Miami Showhome
In contemporary Brazil, most designers have developed a profound appreciation for the country's natural resources—namely its beautiful and exquisite native woods—and hand-in-hand with this appreciation comes the responsibility of stewardship. Ecology and respect for nature have lead to a rise in the use of certified woods, and also the reuse of found and reclaimed materials, such as iron and steel.
Carlos Motta, for example, who is known for investigating social and cultural injustices, prefers to use certified wood in his pieces, which are also known for their perfect ergonomics. Motta began his furniture work in 1975, and only three years later had opened Atelier Carlos Motta. In 2012, Etel launched an Atelier line consisting of the reedition of thirteen of his pieces, all considered icons of fine joinery. One such chair is the Pindá, handcrafted in Perobinha do Campo wood, with an emphasis on comfort and the sensual touch of the material. The spines on the back of the chair, in fact, are meant to guard against the temptation of the chair, in the same way nature tends to fortify the most vulnerable regions. The dark staining and name are a reference to the pinda-una, a sea urchin that is found in the local waters.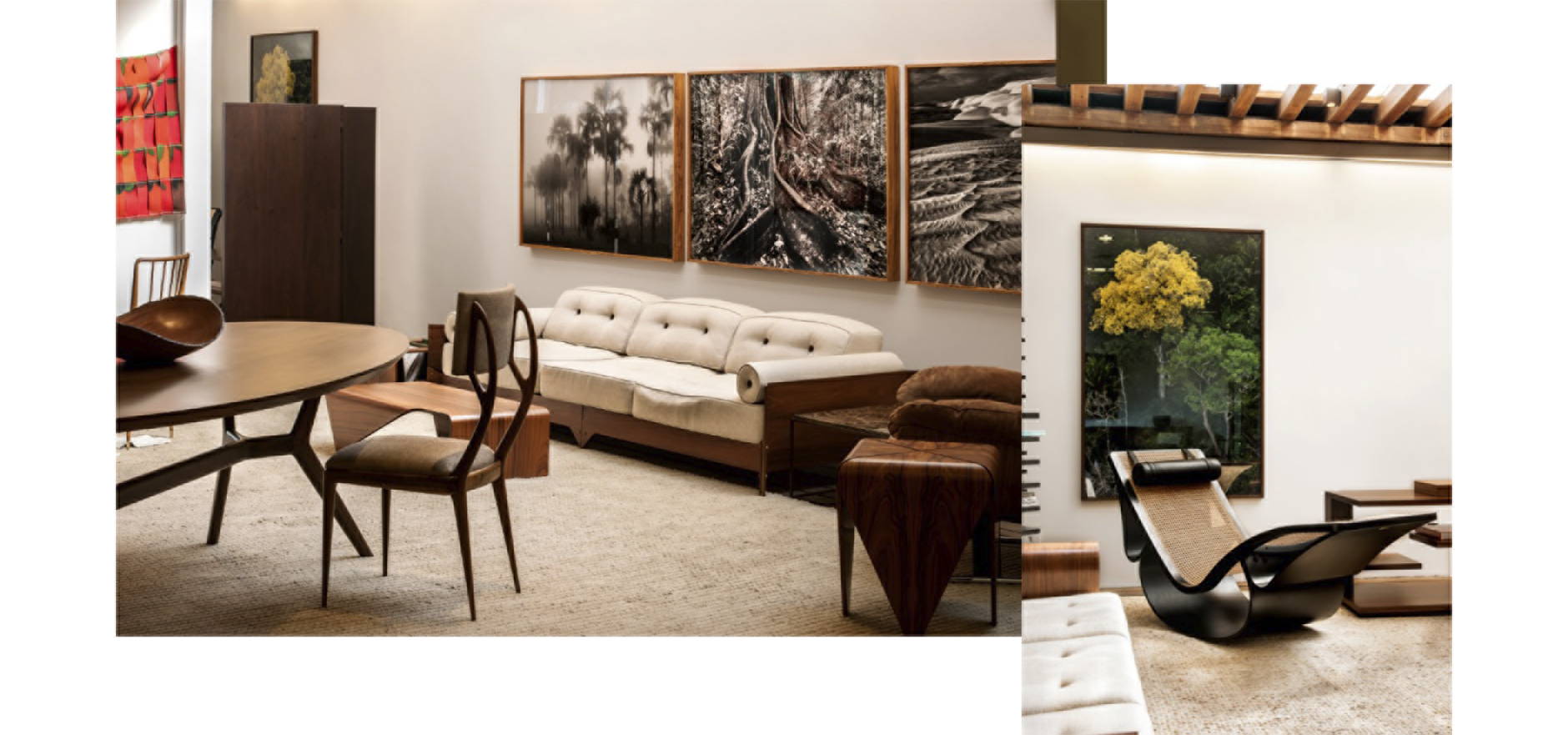 Another designer who has made sustainable ecology a core aspect of her brand is Etel Carmona, a self-taught designer who has been working since the 1980s. Starting out with furniture restoration, Carmona developed a love and deep respect for Brazilian woods, and has been awarded the Forest Stewardship Council certification. She uses classic techniques of traditional joinery, and leaves them visible so the beauty of the finger joints and dovetailing can be fully appreciated. She considers Brazilian woods to be jewels, deserving of preservation and awe.
Her love of wood can be seen in the various handcrafted bowls she produces with the craftsmen of the Aver Amazonia, in the remote town of Xapuri. Bowls like the Marina and the Governador are sculpted from the trunks of native certified wood, and natural detailing is retained. The Paxiuba is rendered from a wood of the same name, from the Amazon region, whose roots grow aboveground. But Carmona is also a master at more complex pieces, like the minimalist 22 Chair, or the stately Vogel desk, which comes equipped with moving gears and compartments for power outlets, with cables built-in and hidden in the table legs.
Brazil's design history is a long and diverse one. It continues to flourish, especially given the 2016 Olympics in Rio de Janeiro, which brought a global eye to the country. Brazilian designers and architects continue to innovate through their commitment to celebrating the culture, resources, and people of their fascinating country.  
---