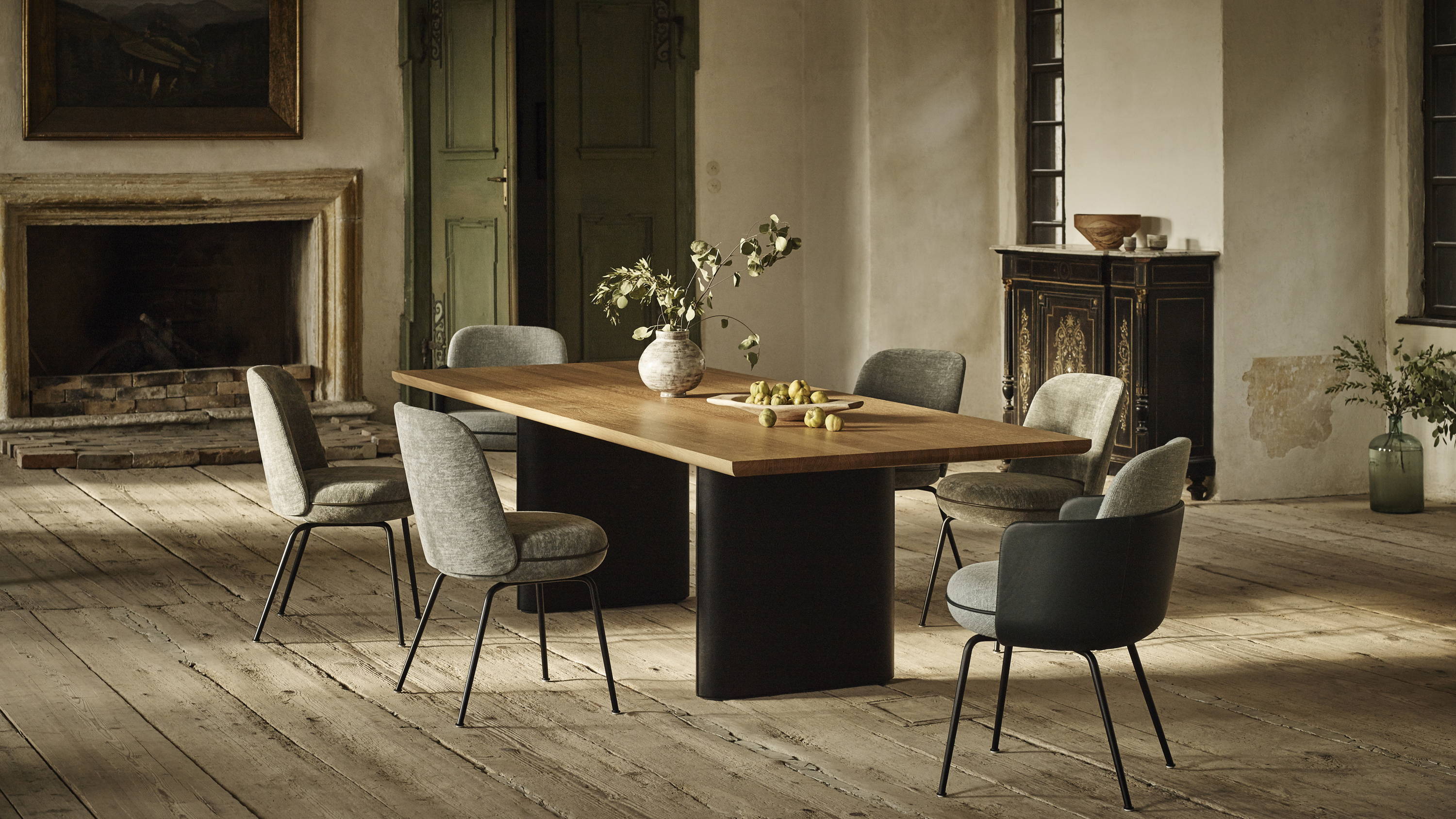 Recently named Designer of the Year 2019 at Maison&Objet, Sebastian Herkner is a design force and the world is taking notice. With two new collections, Merwyn and Miles Ahead, for Wittmann, Herkner's impressive designs are attracting international attention and solidify his reputation for outstanding craftsmanship.
"There is a sensitivity and identity to my work that emphasizes the function, the material and the detail.

I transport and interpret characteristics from various contexts of society and culture and implement them in new artifacts. This character infuses the most everyday objects with respect and personality

."
-Sebastian Herkner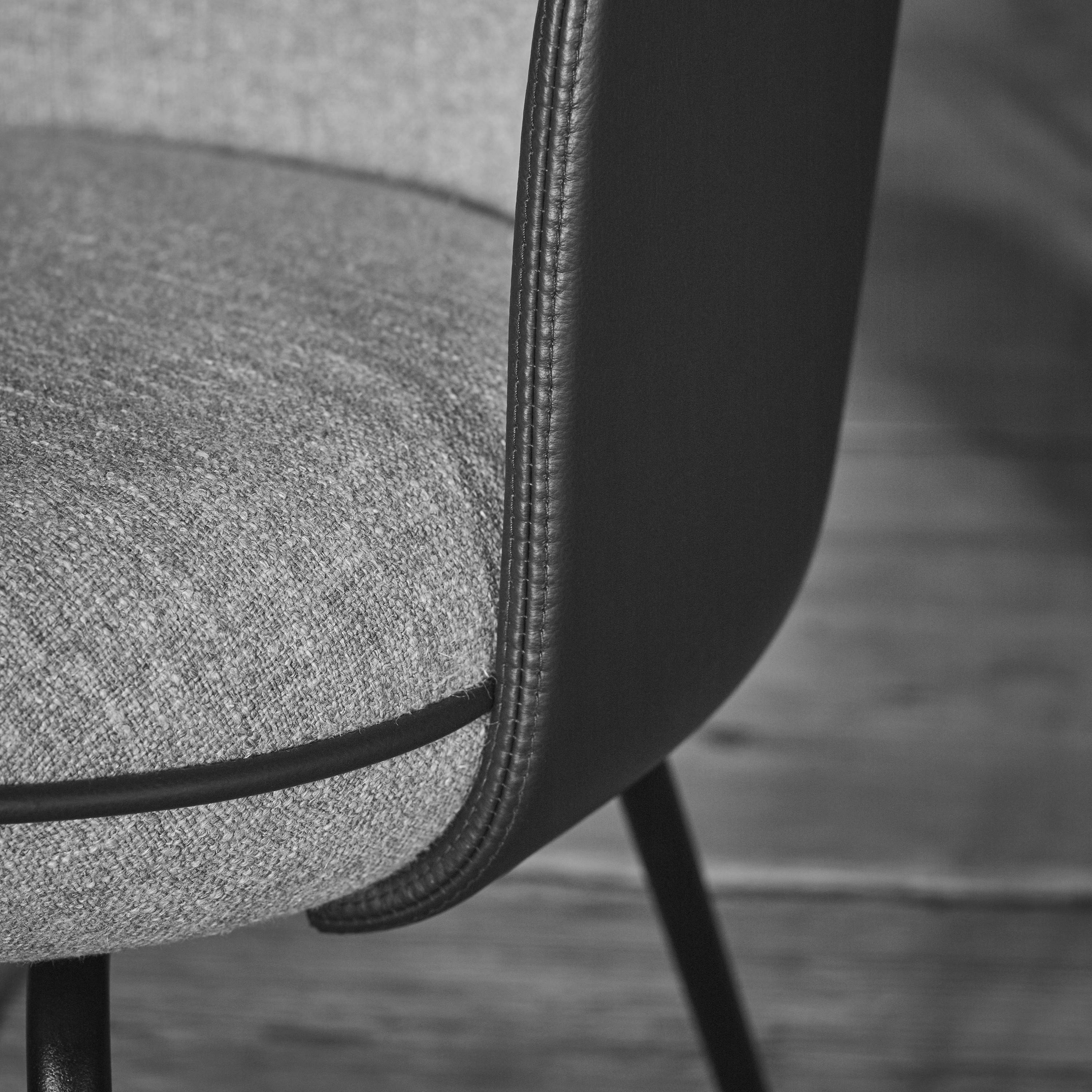 On Miles Ahead //
Described as a "treat for the eyes" the Miles Ahead collection is both soft and whimsical, strong and supportive. Herkner masterfully considers every detail, in true Wittmann style. Whether it's the playful Pouflongue, perfect for relaxing, or the practical Lounge Chair with its contemporary flair, Herkner's versatile collection can be mixed and matched to suit your needs. Wittmann has taken great care to expertly craft each piece, balancing tradition, durability, and creative process to produce perfectly realized objets d'art.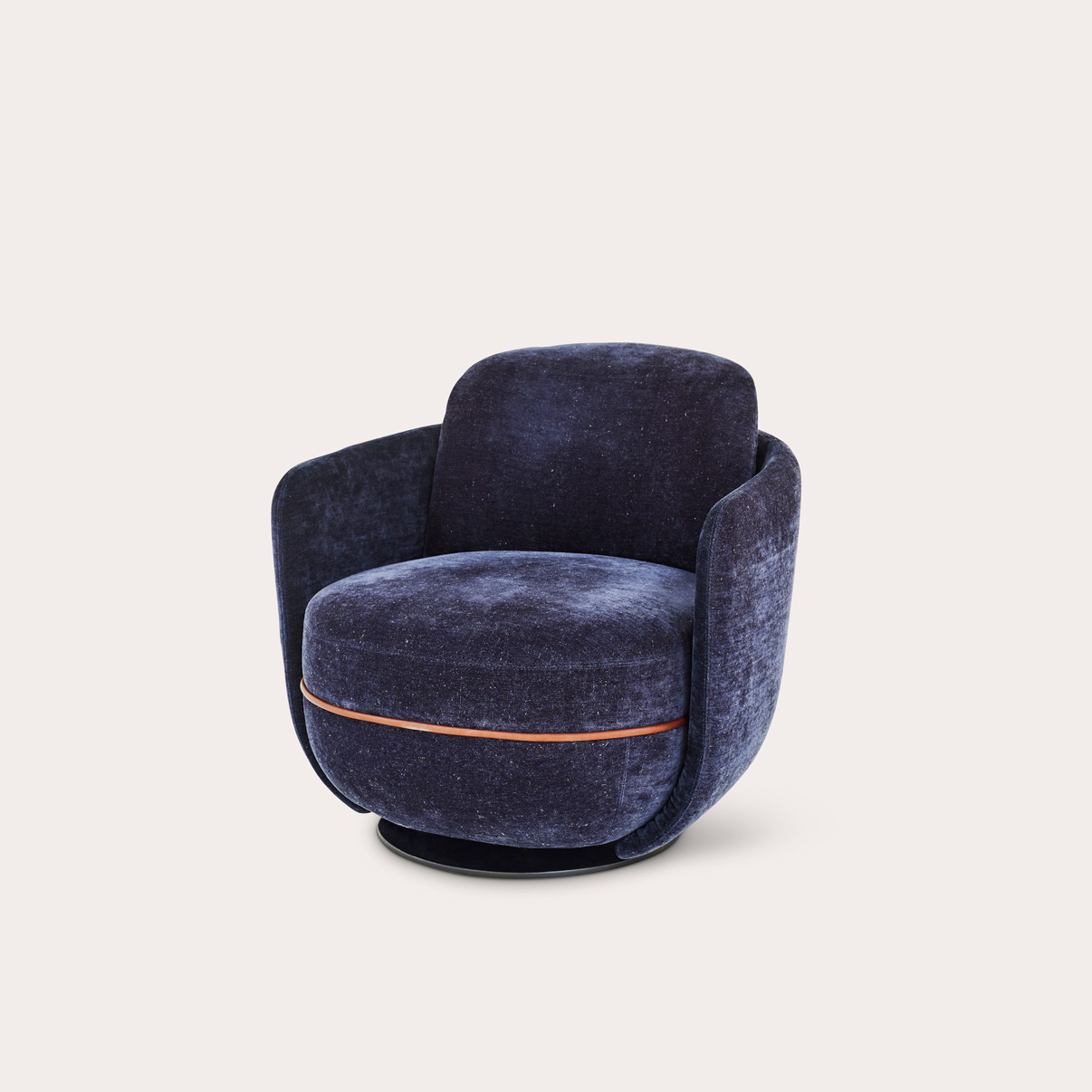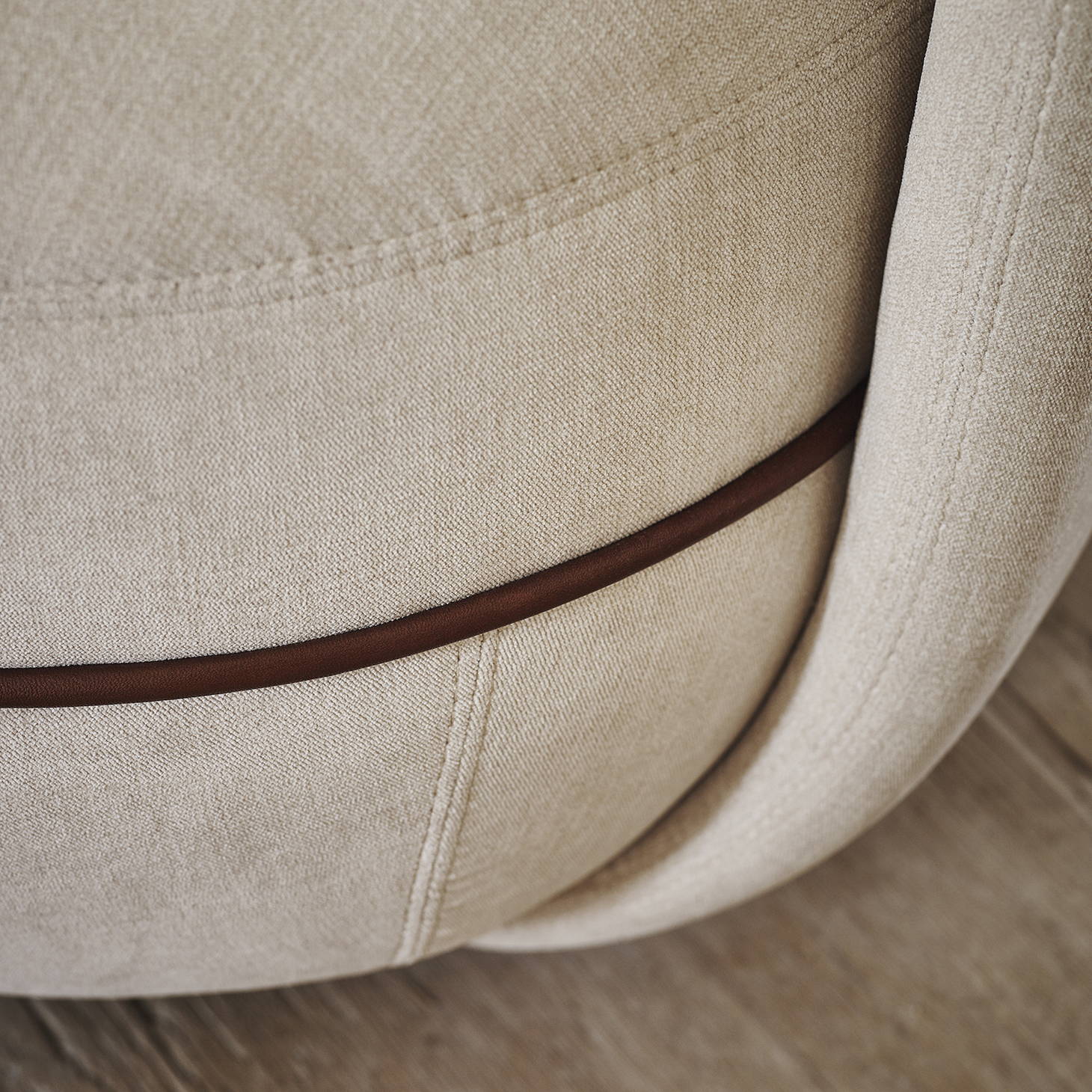 On Merwyn //
With perfect proportions, the Merwyn collection was designed with optical lightness in mind. The dining chair, with its back and optional armrests upholstered in luxurious leather, is a testament to Herkner's devotion to authentic materials and textures. A single line of piping around the seat and elegantly curved lines makes it attractive from every angle. This, along with the pocket-sprung cushions, only add to the chair's comfort and design longevity.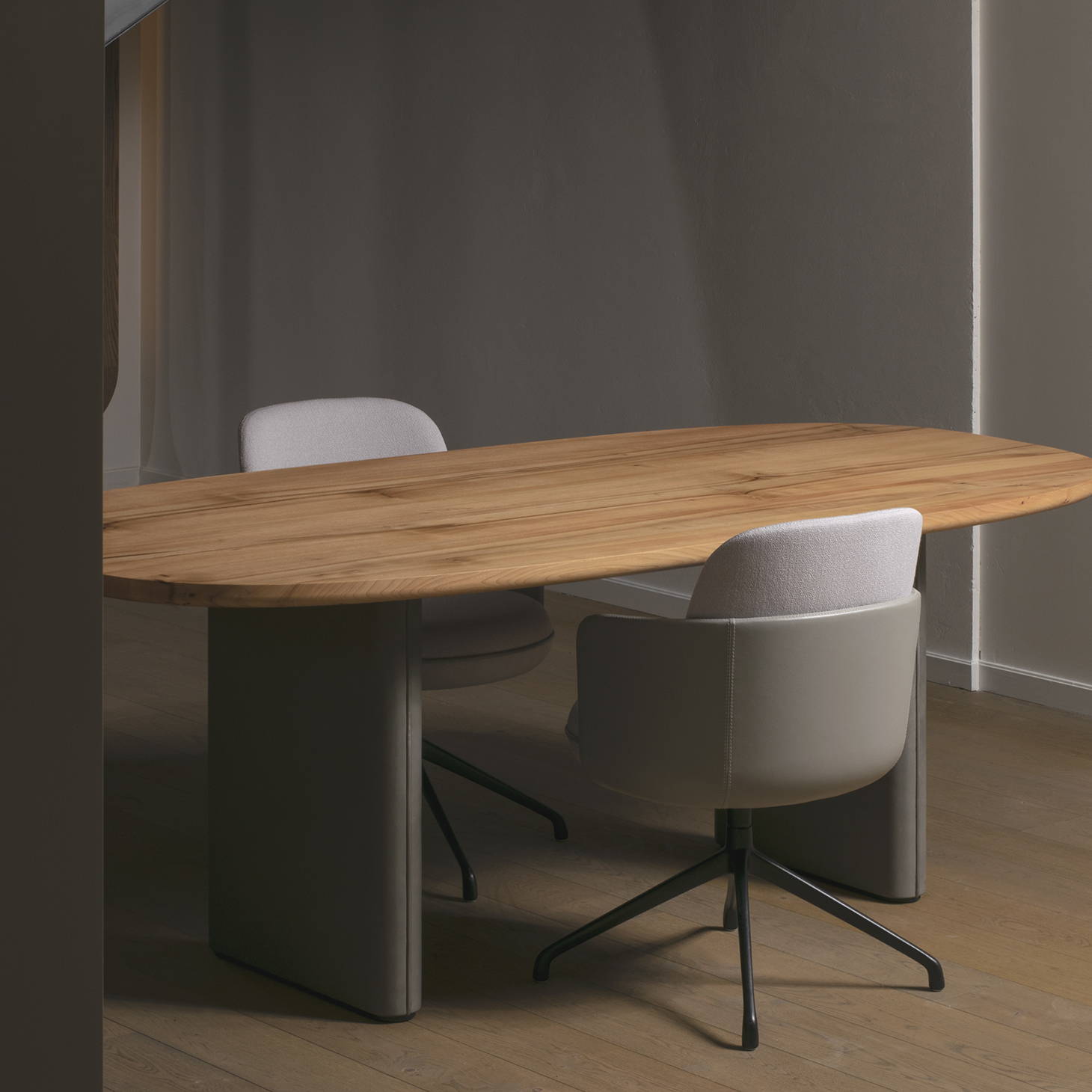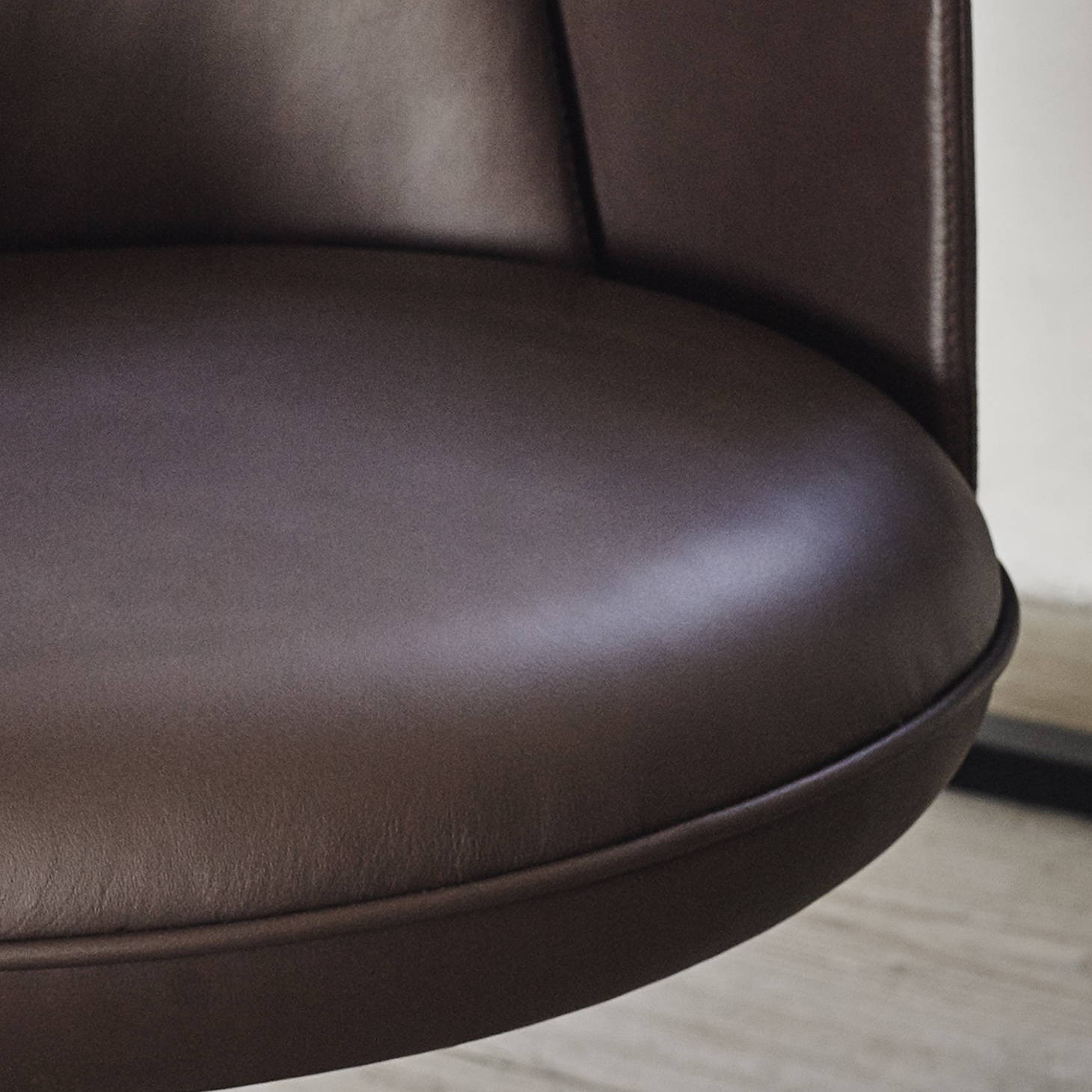 ---
Images courtesy of Wittmann Archives, Eric Petschek and Carl Ostberg