Expertly blurring the lines between art, fashion and interior design, The Rug Company is a leading global brand in handmade designer rugs. Offering distinctive design, the highest quality materials, and unparalleled craftsmanship, The Rug Company has created a unique and dynamic collection of contemporary rugs in collaboration with some of the world's leaders in both fashion and interiors. Through their work with GoodWeave, The Rug Company champions responsible trading and sustainable employment, ensuring the continuation of the beautiful tradition of Nepalese craftsmanship. Skillfully created by weavers using an ancient technique passed down through generations, each rug is a timeless work of art that will endure for generations.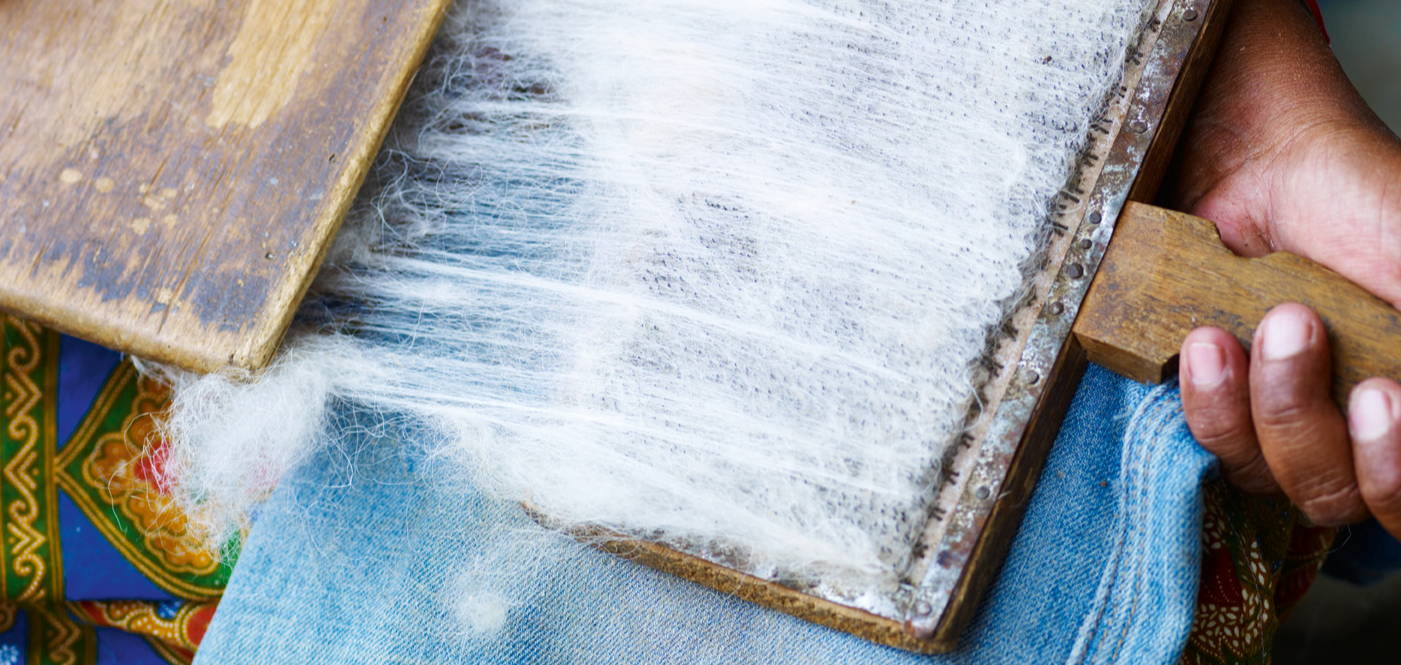 The Rug Company's collaboration with celebrated LA based interior designer Adam Hunter has produced an exquisite new collection of rugs inspired by the natural beauty of California. After achieving acclaim for his sophisticated interior design of the Kate Somerville spa on Melrose Place, Hunter has been widely sought after for high profile residential projects throughout California and beyond. The new collection is infused with the designer's love for the Golden State; whether you are drawn to the luxurious, textural depiction of Joshua Tree park in the Tundra rug, or the elegant design and cool tones of the Wisteria rug, there is no denying the inspired presence of the west coast landscape. Hunter's penchant for drama, honed and cultivated by years on the Broadway stage, is showcased in the Waves rug - a juxtaposition of the chaotic waters of the Pacific Ocean and smooth detailing of pencil linework.  
Some of the company's most beautiful and utilitarian pieces come from The Rug Company's long-standing relationship with well-known interior designer Kelly Wearstler. Renowned for her luxury lifestyle brand, Wearstler's rug designs reflect her elevated modern aesthetic. Her commitment to creating designs that are livable and elegant is highlighted in the bold yet fluid Tableau, Brink and Verge rugs. Wearstler's new collection combines organic shapes with dynamic graphics to create rugs that are equally structured and natural, both raw and refined. Each rug is available in three neutral, yet unique colourways, highlighting the chameleon nature of these timeless designs.
Both collections can be viewed at AVENUE ROAD's Vancouver and Toronto showrooms and online. If you are looking for a beautiful bespoke rug, our knowledgeable team is on hand to help create the perfect custom rug for your space. Contact arsales@avenue-road.com to start your design project today.
---
Words by Kristin Greve, Sales and Design Consultant for The Rug Company at AVENUE ROAD
Images c/o The Rug Company archive