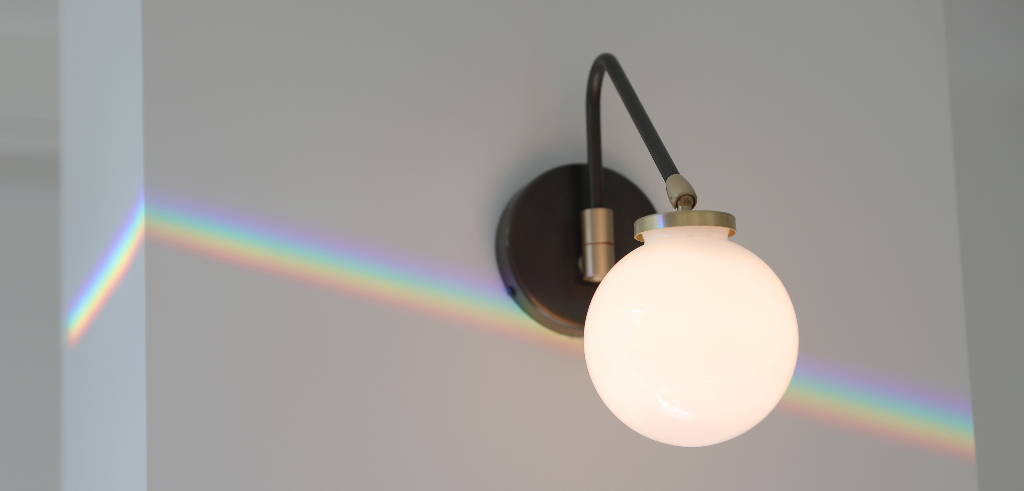 Array Single Opal by Chris Turner
The impact of LGBTQ+ people on design is undeniable, as their influence and creativity is far-reaching. In celebration of Pride we'd like to highlight members of the AVENUE ROAD family that take time aside from design to do something for their community that is truly something to be proud of.
---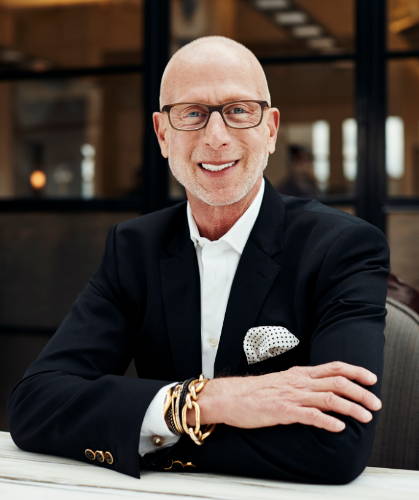 JAMIE DRAKE // DRAKE ANDERSON
Award-winning designer Jamie Drake is the author of some of this country's most glamorous spaces, having completed countless interiors for an impressive roster of clients, including New York Mayor Michael Bloomberg and Madonna.
Jamie serves as Chair of The Alpha Workshops; dedicated to creating beauty and changing lives, the Alpha Workshops is the only nonprofit organization in the US providing decorative arts education and employment to at-risk LGBTQ+ , HIV+ people.
The Jamie Drake Scholarship Fund enables 20 students to enroll in the Alpha Workshops Studio School each year providing them full tuition support. Jamie explains, "The minute I first saw the artistic products that The Alpha Workshops was producing I liked them a lot. When I found out about the mission, I fell in love! That was 19 years ago, and I was entranced by the hand painted, hand blocked wall coverings, the faux treatments, Venetian plaster techniques, etc. The fact that these were all being produced by artists trained by the organization was amazing. Even more so that they were all people living with HIV/ AIDS and that their lives were transformed into productive and satisfying ones. Creating Beauty/Changing Lives. That's our motto and mission."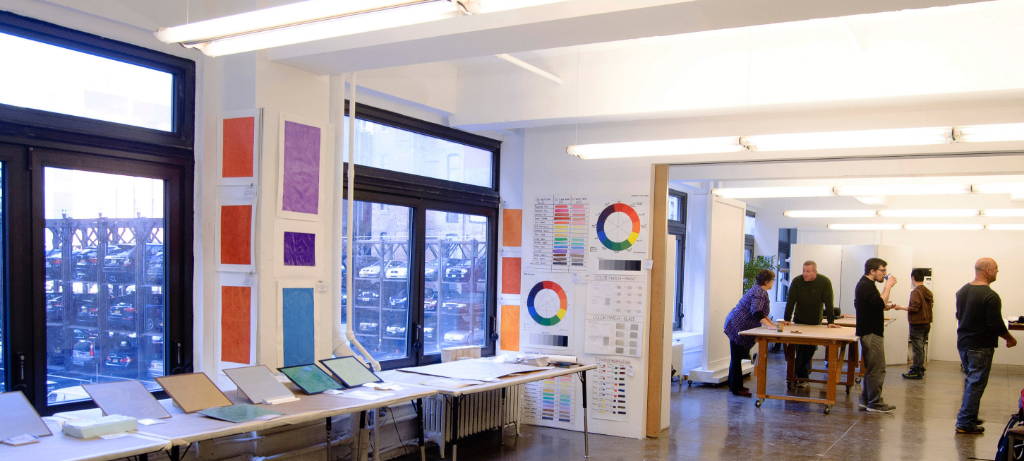 Image from The Alpha Workshops
---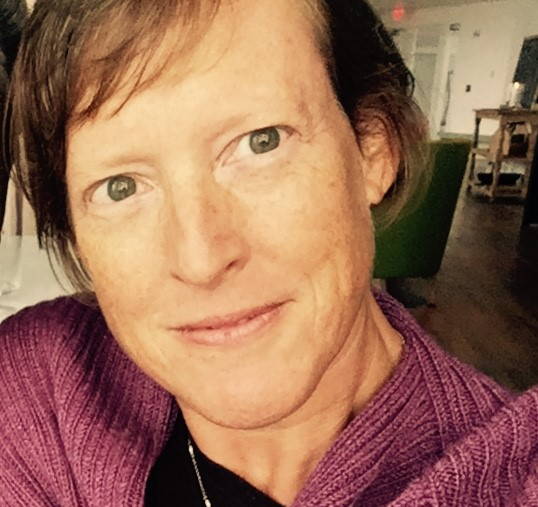 MARTHA McCAIN // PHILANTHROPIST
A design enthusiast and long-time customer, Martha's impact on the LGBTQ community is far-reaching through the support of dozens of causes in the arts, education, and social justice advocacy realm, inclusive of the Canadian Lesbian & Gay Archives, The Triangle Program, the Metropolitan Community Church of Toronto, Casey House and Human Rights Watch LBGT Global Circle.

"This past year I've supported the Toronto Inside Out Film Festival in their launch of 'Re:Focus'; a fund directed at the promotion of professional development, growth, and achievement in LGBTQ female and non-binary filmmakers. It's a small step toward a fairer playing field and inclusivity; giving greater voice and visibility to the LGBTQ community through film."
In concert with the Art Gallery of Ontario (AGO), Martha also sponsored "The Outsiders", a major photography exhibit spotlighting those typically relegated to the shadows. Martha explains, "this especially enabled visibility and programming around the Trans community, increasing empowerment through inclusion in the cultural canon."

Martha has recently partnered with the Mark S. Bonham Sexual Diversity Studies Centre at the University of Toronto. "Establishing the 'Martha LA McCain Global Initiatives Fund' there strengthens the Centre's international outreach and influence. By providing support and a publicly accessible symposia to leading researchers and lecturers, we're broadening the discourse around and advancing awareness of LGBTQ rights and issues."

Martha's work continues to create an impact, as she provides access to initiatives and opportunities that highlight the community, encouraging it to be seen. Martha notes, "I'm equally proud to stand with Yabu Pushelberg and Egale in bringing the Egale LBGTIQ2S Youth Shelter to reality."
---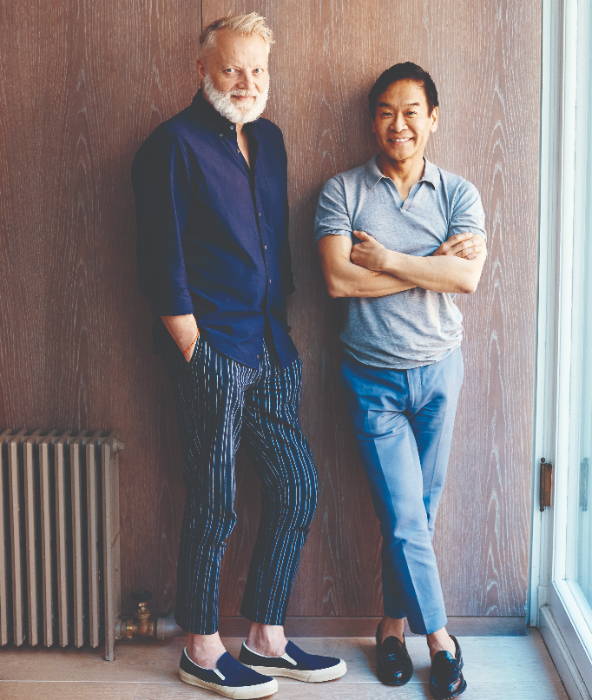 GEORGE YABU & GLENN PUSHELBERG //




YABU PUSHELBERG
Needing no introduction, George and Glenn have been instrumental in helping raise the EGALE Canada's homeless LGBTIQ2S youth shelter from the ground up by contributing a remarkable amount of funding and design capital. Canada's only facility dedicated to LGBTQ+ youth is being created in response to a clear and urgent need with nearly one in four homeless youth in Toronto identify as LGBTQ+. Facing homophobia at home, these young people lack the traditional social supports necessary for the transition from childhood to adulthood. Once on the street, these same youth report being afraid to access mainstream shelters and housing for fear of physical, psychological and sexual violence.
George and Glenn explain, "Warm, modern and bright, the interior concept for Egale Centre is as progressive and sophisticated as the organization's mandate to nurture and support LGBTIQ2S youth in Toronto's downtown core. Our desire was to create interiors that would not be viewed as institutional. A transitional home can, and should be, uplifting and nurturing; as well as practical, without compromising the aesthetic value. We want the people living and working in the Egale Center to feel pride and a sense of place; for the environment to strengthen feelings of confidence and self-worth."
---
MICHAEL MURPHY // AVENUE ROAD
While living in Europe, Michael met activists focused on the plight of LGBTQ+ people in the 70+ countries around the world where simply being yourself is illegal. Returning to Toronto in 2009, he formed a small group to privately sponsor LGBTQ refugees in coming to Canada. Michael explains, "What motivated me was paying back the debt of gratitude I have to people from the past who put their lives at risk to fight for the rights I enjoy today."
An opportunity to help in a larger way came from an invitation to join Rainbow Railroad, a grass-roots group started in 2006 to help a gay Palestinian man after his family had attempted an honor killing. In 2012 the group received registered charitable status and raised $50,000 to help five to safety. A meteoric rise has enabled them in 2017 to raise over $2.5 million to help over 200 escape persecution and nearly 500 people since inception just a few years ago.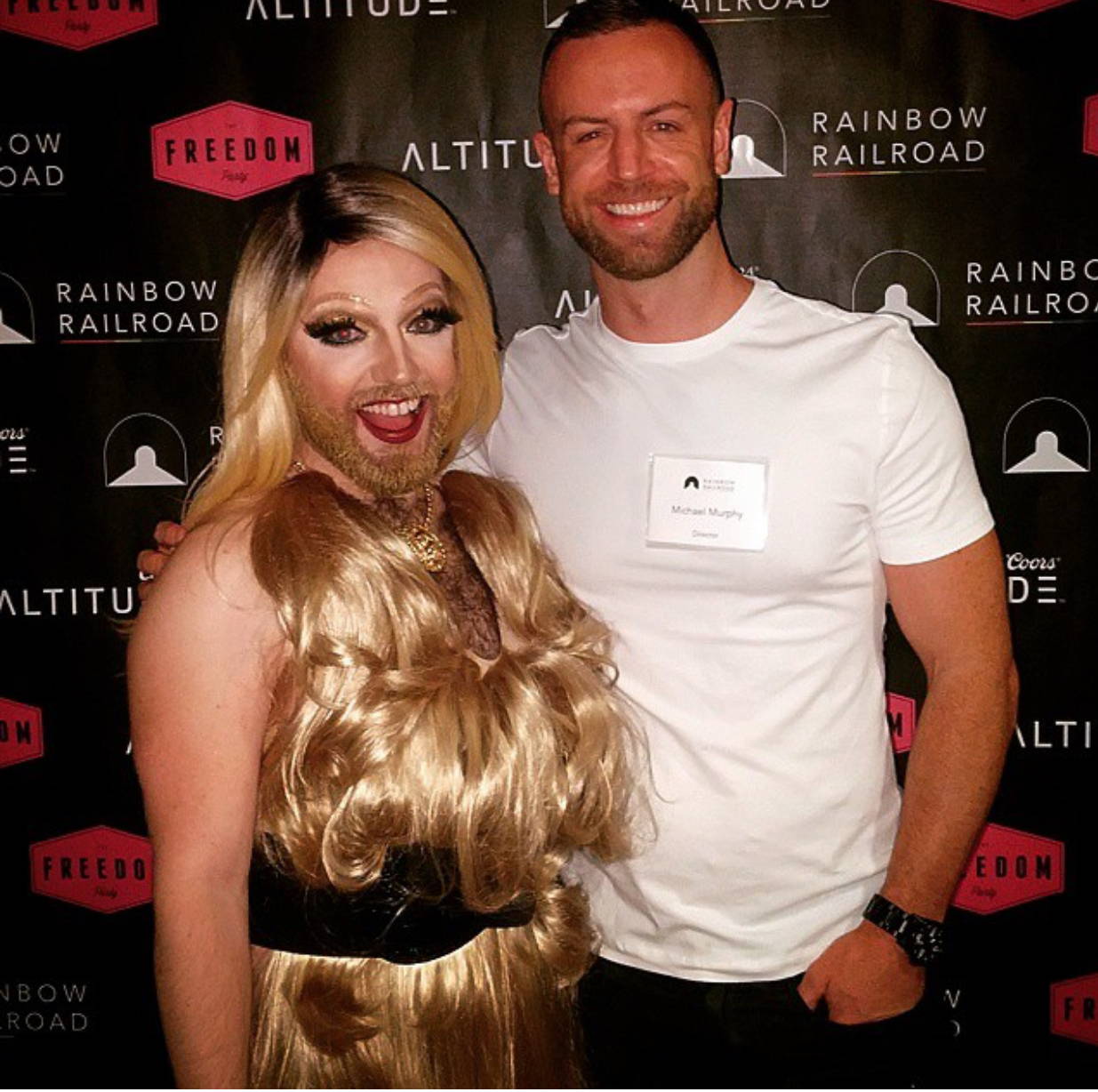 Focused on helping people whose lives are in immediate danger, Rainbow Railroad works with local activists to find people under threat with legitimate claims, discover routes to safety for them and then provides them the resources to get to destinations across North America and Western Europe.
Now helping Rainbow Railroad grow into an International NGO in leading the development of Rainbow Railroad USA and UK, he's thankful for the support of AVENUE ROAD in giving him the flexibility to help grow the organization as fast as the calls for help grow with thousands of requests coming from dozens of countries around the globe.
---
JAMES HUNIFORD // HUNIFORD DESIGN STUDIO
James, also known as Ford, is the Founder of the interior design firm Huniford Design Studio in New York. Blending new and old, he unites found objects with refined materials in distinctive combinations, that are the signature of his work.  
In 2004, Housing Works, a New York–based not-for-profit that serves the homeless and people living with AIDS, was brainstorming ways to raise funds. Ford thought he had a winning idea. "As a constant hunter for unique pieces (I have scoured many thrift shops along with far-flung art galleries and auction houses), I thought: 'Why not showcase to the world what can be uncovered at Housing Works?'" Design on a Dime was born and it turns out it was a winner. 14 years later it has raised over $14 million for Housing Works Programming.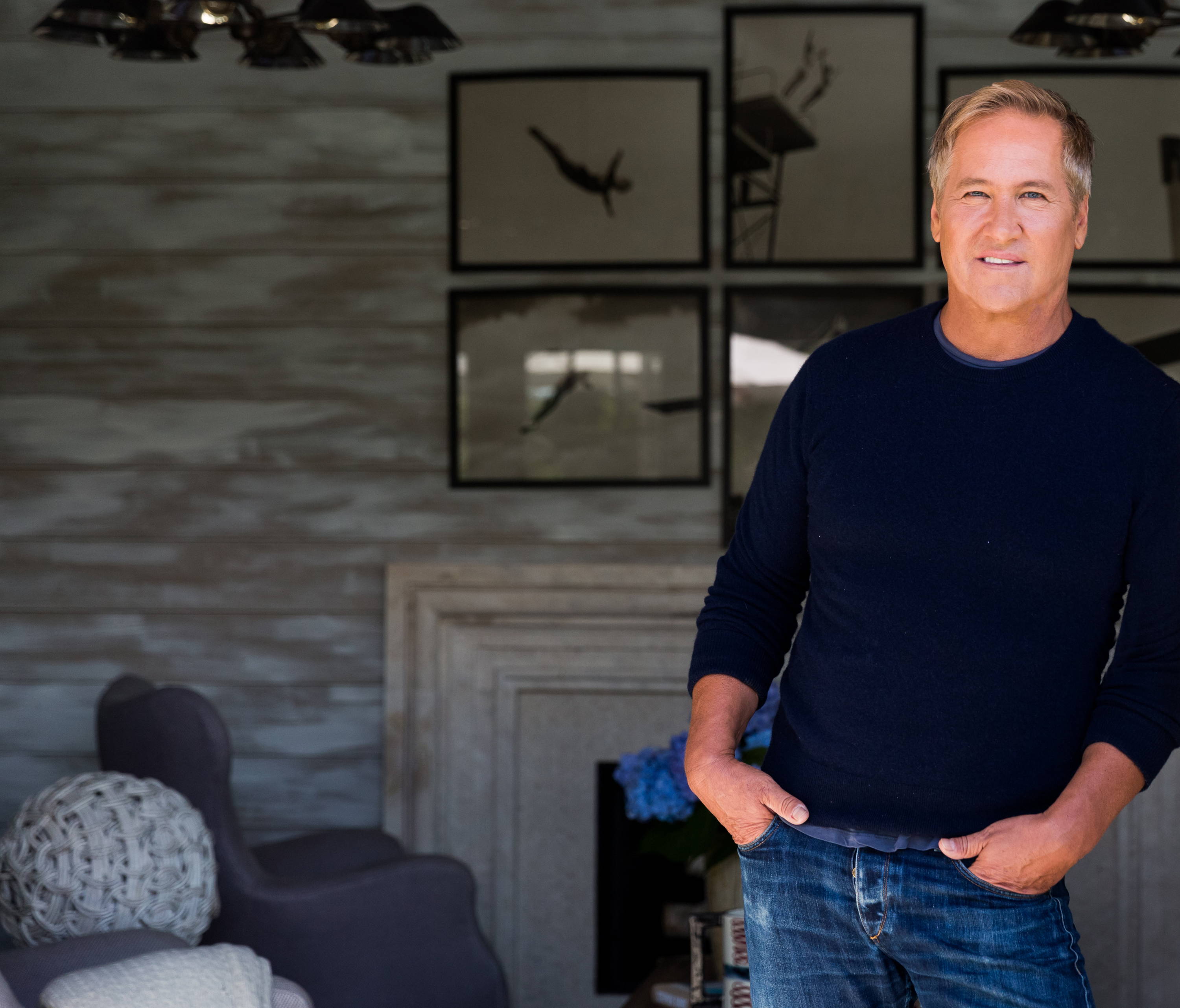 Designers transform found objects into vignettes and pieces that are sold at booths similar in style to a Parisian flea market. Throughout the year, designers stockpile finds ranging from vintage rugs to photography to candles so that their booths are not only visually stunning but also will raise a great sum of money. From paint companies like Benjamin Moore, to art galleries, to textile producers, almost everyone in the industry contributes to this event, ensuring that the goods for sale are real design treasures. Many designers can recall scoring a fabulous find for a client or their own personal collection at the event, which can get competitive – but competitive for a great cause.
---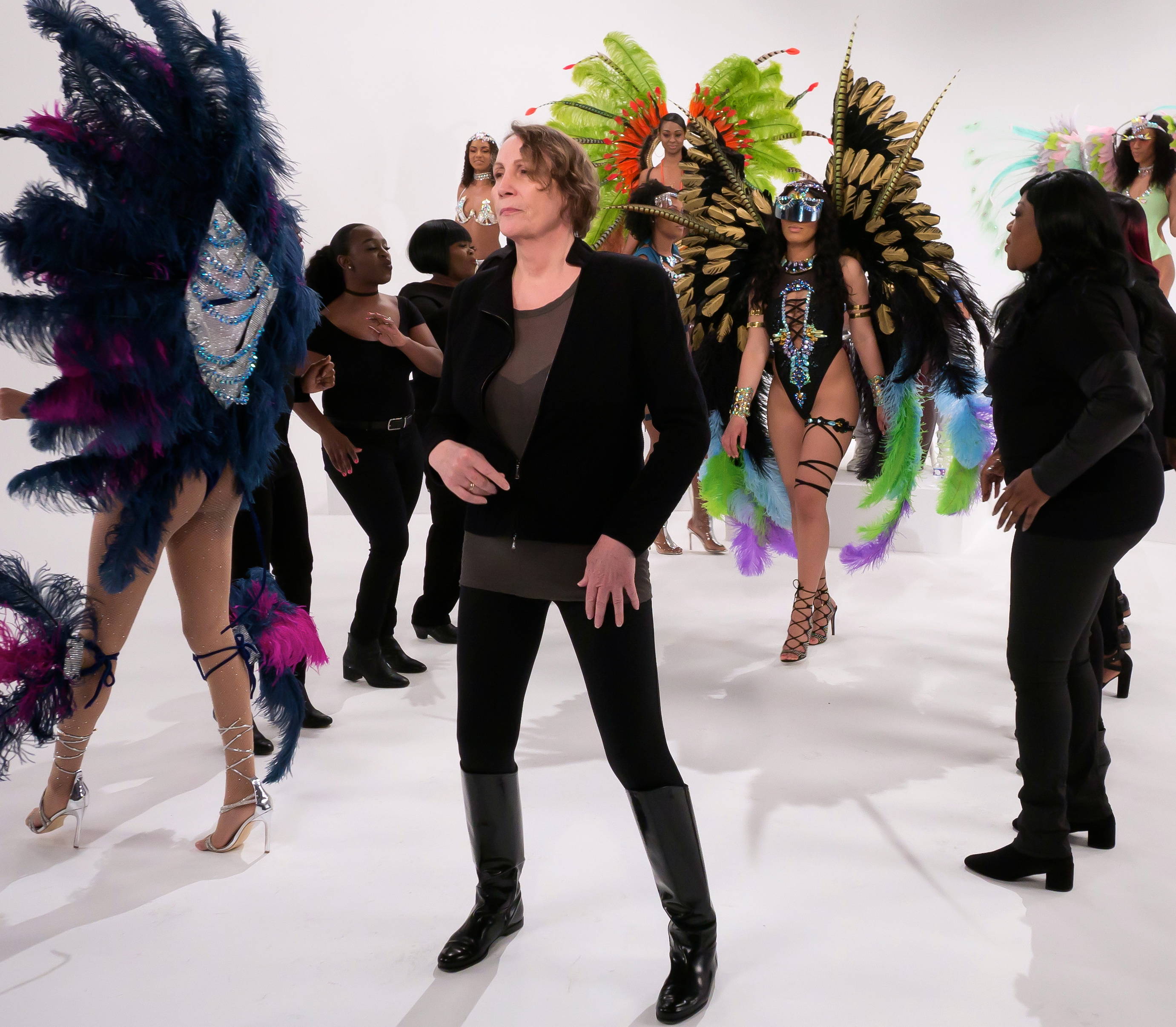 KATE AMESBURY // PASSIONATE
FILM AND MUSIC GROUP
A dynamic personality that lives and works on both sides of the Canadian/American border, Kate is empresario, composer and filmmaker behind Passionate Film and Music Group. A huge proponent of the arts through her Chambers Family Foundation, Kate also extends her passionate support to LGBTQ+ causes.
When Kate can support both causes near to her heart it's all for the better. "I support Night Wood Theatre in Toronto because of the many works they produce that speak to the women's movement, both gay and straight. And so many of their plays appear at Buddies and Badtimes Theater."
Just as she crosses countries, boundaries, and mediums with ease, she also helps in a similarly diverse way supporting in one-off crises, local community organizations working with the most marginalized. Kate has worked with the 519 Community Centre in Toronto, The Lesbian Health Initiative in Atlanta, and those contributing to systemic change like Human Rights Campaign, the largest LGBT lobby group in America.
Kate explains, "I believe that those of us who have much are responsible for our brothers and sisters who do not. I have felt the effects of discrimination in my life and career and that drives my philanthropy today."
---
FRASER ROSEBRUGH // AVENUE ROAD
Supporting Our Youth (SOY) operates out of Toronto's Sherbourne Health Centre and offers a wide range of programming for LGBTQ2SI youth. Queer youth face much tougher life challenges, with higher rates of abuse, mental illness, drug addiction, unemployment, and homelessness. SOY offers specialized programming for youth living with these problems; as well as queer youth struggling with racism, HIV, or sex-work.
SOY also has a one-on-one mentoring program as well as a club for youth activists.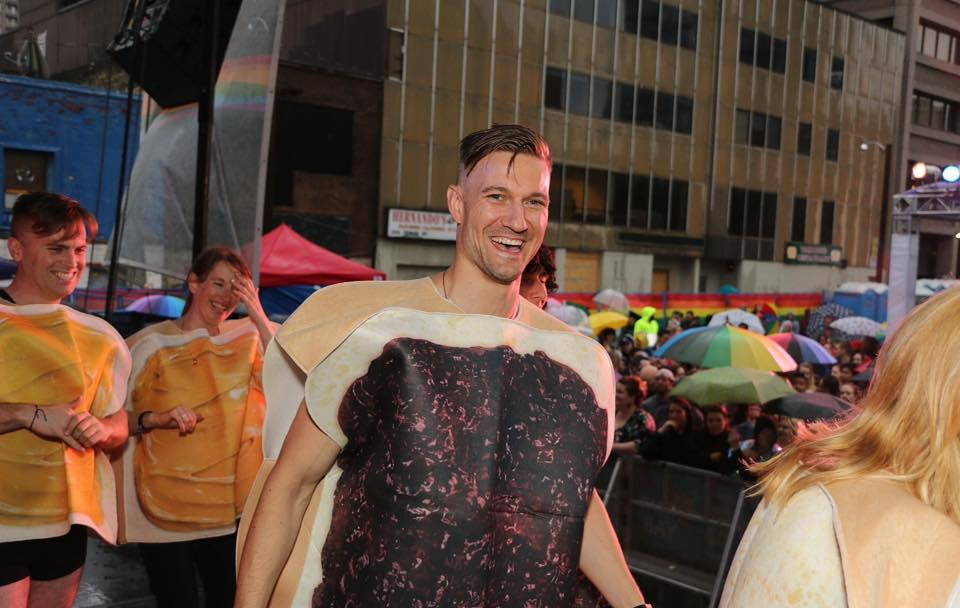 Fraser volunteers as a mentor at SOY's Monday Night Drop-In, which as he explains, "is an opportunity for all of the youth to spend an evening together and build community. We provide a meal, which is a major draw to those that are struggling to get by. There is always a fun and/or educational activity. I hang out with the youth, listen to their stories and sometimes offer guidance. So many of these youth don't have a single older person in their lives whom they can trust, so it feels great to know that I can be a friendly ear for them. They are incredibly brave and never cease to inspire me."
---
Credits //
Photography c/o Jamie Drake, Martha McCain, Surface Magazine, Michael Murphy, Kate Amesbury, and Fraser Rosebrugh
Words by Jennifer Graham