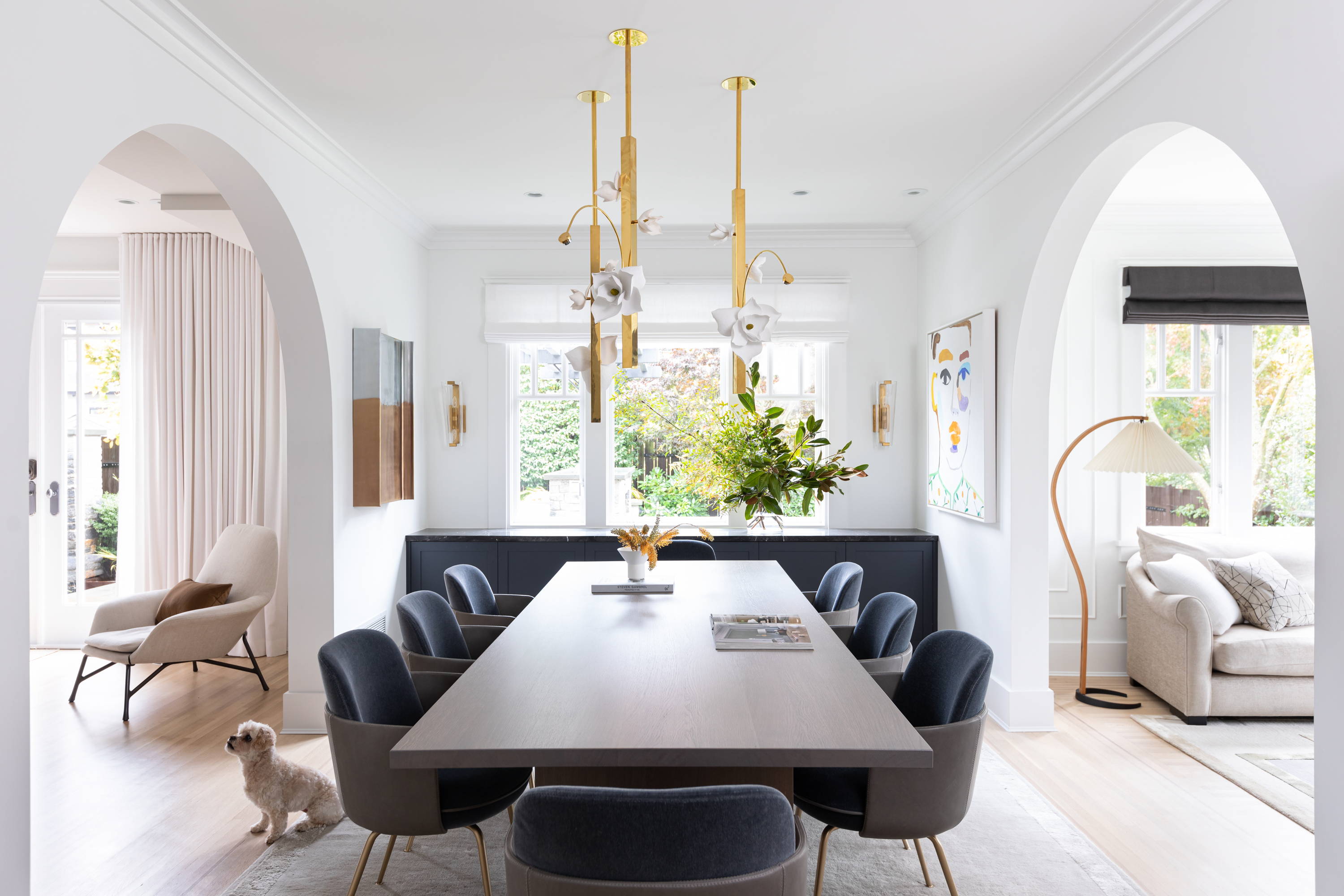 Merwyn dining chairs, Nota Bene dining tables
With her self-described "modern, eclectically glamourous" style, Gillian Segal was a serendipitous fit to take on this Vancouver residential project for a well travelled design lover. In the beach-side Kitsilano neighborhood sat a traditional craftsmen style home, a true relic of the 90s when it was built-- until Gillian Segal and her team completely transformed it for the retired empty nester home owner.
In completion of this breathtaking project, we spoke with designer and founder of Gillian Segal Design, Gillian Segal, on her design approach and creative vision.
Merwyn dining chairs, Nota Bene dining tables
AR: AVENUE ROAD
GS: Gillian Segal
AR: Is there a defining quality to your work?
GS: Each project is unique – just like our clients, however in all of our work I think you will find a balance of form and function and a blending of different design styles and genres. We focus on creating interiors that both feel inviting and are truly designed to live in. We approach all of our projects trying to blend contemporary elements with vintage or unexpected pieces or details that are often inspired by decades past.
AR: What is important about making an impact with design; what kind of connections are you looking to create for your clients?
GS: That spaces we design are functional and work well for our clients go without saying – we want to make life easier and more efficient for them so they can focus their time on what really matters. Beyond that, we are searching to create a mood in our spaces for our clients to experience and share with others. For example, a bedroom that feels so tranquil they genuinely feel a sense of relief upon retiring for bed. Or a dining room that feels so inviting that guests linger for hours over cocktails enjoying the space and making cherished memories. Knowing our work has improved our clients quality of life is the most satisfying part of the job.
AR: What role does a sense of place play in your residential projects?
GS: We are fortunate to be working on projects across North America right now which is a very fun exercise in exploring the since of place – it is definitely important. That being said, I don't think it needs to be extremely literal. I think a sense of place is about embracing a mood of a place and re-interpreting what may be considered "traditional" design details in that area to create something new.
AR: You have a distinct knack for blending old and new, bespoke and vintage pieces, how does this amplify your projects and create the feeling of home for your clients?
GS: This blending of old and new is probably my favourite part of the job, it always feels like a puzzle. Adding found and vintage pieces to new and bespoke items creates a layered and storied look that gives a home character. It's these older, quirky places that I think often dress down a room that would otherwise feel quite formal which appeals to me – I never want my spaces to feel like a museum, each room should have pieces inviting you in to enjoy the space.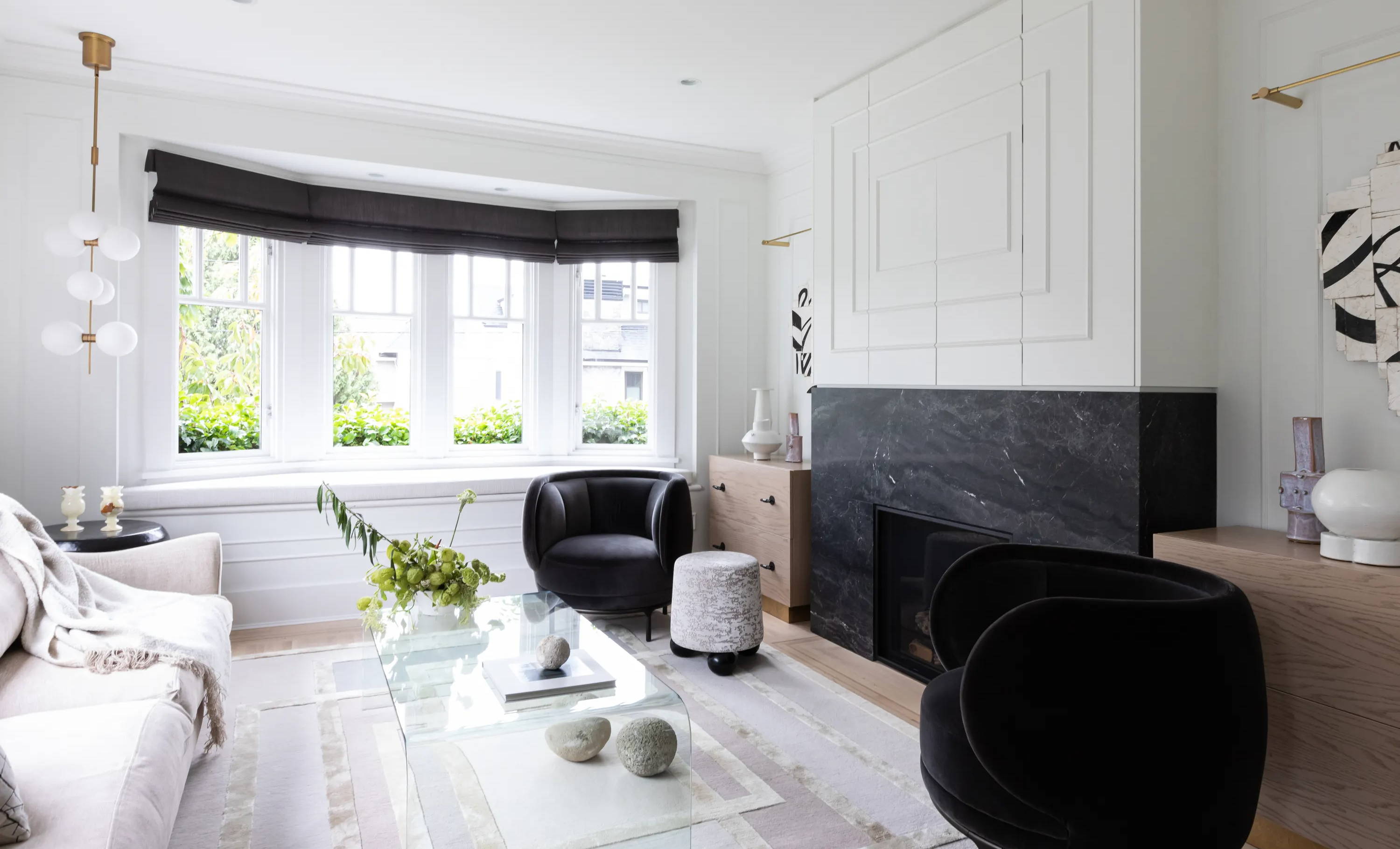 Vuelta 80 lounge chairs, Platinum rug
AR: What role does texture and art play in a home like this one, where you have made such subtle, nuanced use of colour?
GS: Texture is one of our biggest tools to help create a space that feels layered, rich and warm – regardless of colour palette. Material and textile selection is definitely a favourite part of the design process for me. Art is a crucial component for brining life into a space and truly making it feel finished. While we sometimes build a room around a piece of art, I actually love to shop for art when a room is almost complete. It is amazing how drastically you can change the entire mood of the room with the art you select.
AR: What qualities must a piece of furniture or an object have to resonate with you?
GS: Aside from the obvious (comfort, craftsmanship) I like pieces that have a sense of whimsy or unexpected quality or detail.
AR: Your work spans the globe - what, for you, is the most livable city and why?
GS: I have to go with my hometown of Vancouver on this one! We may have a lot of rain but we have it all – mountains, the ocean, desert and wineries nearby. I love the laid back lifestyle on the west coast and I think this really influences our work. I love (and greatly miss) travelling, but I always love seeing how green the city is and how fresh the air smells here whenever I return home.
AR: What place have you been dreaming of visiting first, once the possibility of travel opens up again?
GS: I am dying to get down to Palm Beach and check out some of our projects there (plus, some sunshine would be nice too!)
AR: What brings you comfort in your own home?
GS: Lighting my fireplace and putting some music on – simple pleasures that being instant relaxation!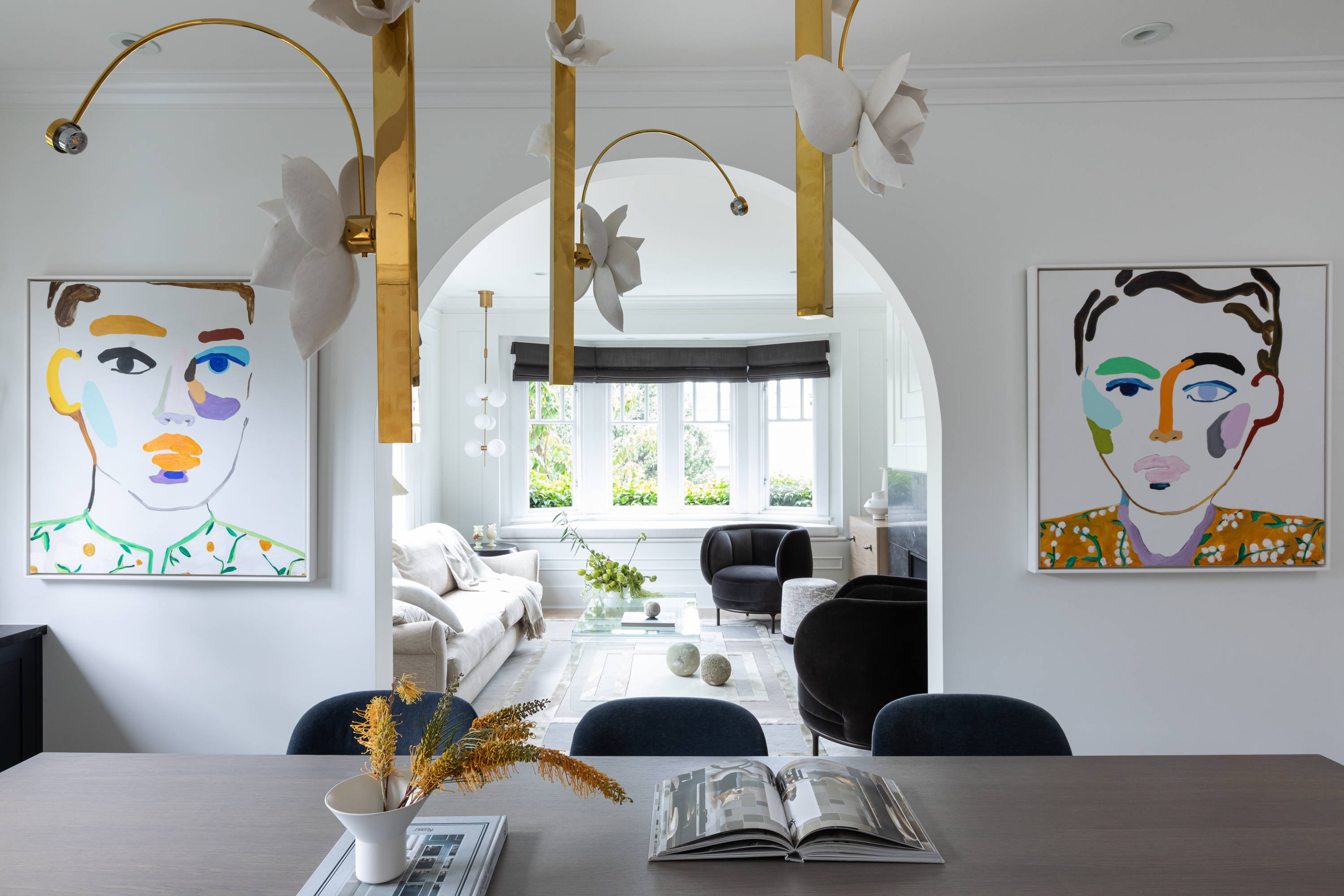 To view more projects by Gillian Segal visit Gillian Segal Design and follow their projects on Instagram.
To learn more about AVENUE ROAD'S offerings, contact arsales@avenue-road.com.
Browse Gillian Segal Design's Style: