Patrick Planeta is an excellent listener, which probably has a lot to do with why his eponymous firm's client-centric approach has been so successful. Boston-based Planeta Design Group caters to each client's unique situation and needs offering a truly tailored point-of-view in every home they design. Attention to detail and a service offering that extends to fine art curation ensures projects like this one, a 558 square meter waterfront penthouse, embody both the closeness of the family that occupies it and the luxuries of travel.
We spoke with Patrick about his approach, the cities that inspire him and the importance of a sense-of-place.
AR: AVENUE ROAD
PP: Patrick Planeta
AR: Is there a defining quality to your work?
PP: Timeless. Curated. Well-edited. We're mindful of the craft and detail of our materials and use what makes them unique to elevate the design. We approach everything thoughtfully and strive to create a sense of place within its context.
AR: When you are designing a space for a private client, what information do you need to know about them in order to design a space for them?
PP: We ask about their vision and dreams. We discuss their ideas, budgets, schedules, and how they want to use the space. Then we bring all their requests to the table and collaborate on a few "push" items that will elevate the outcome. It's a delicate process, but instrumental in helping us build a rapport with our clients. We want them to wholeheartedly trust us, and rest assured knowing the end result will be more than worth the wait.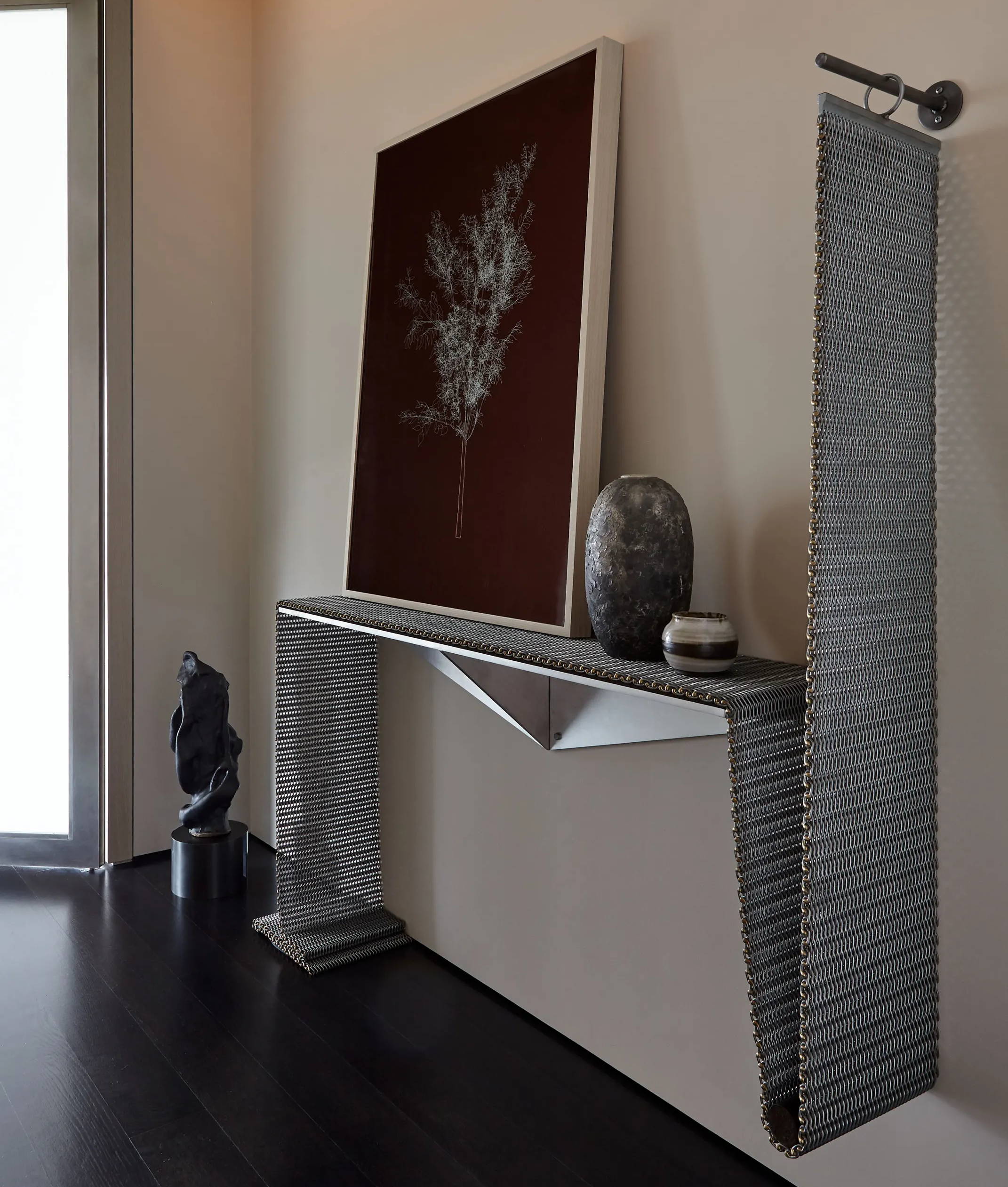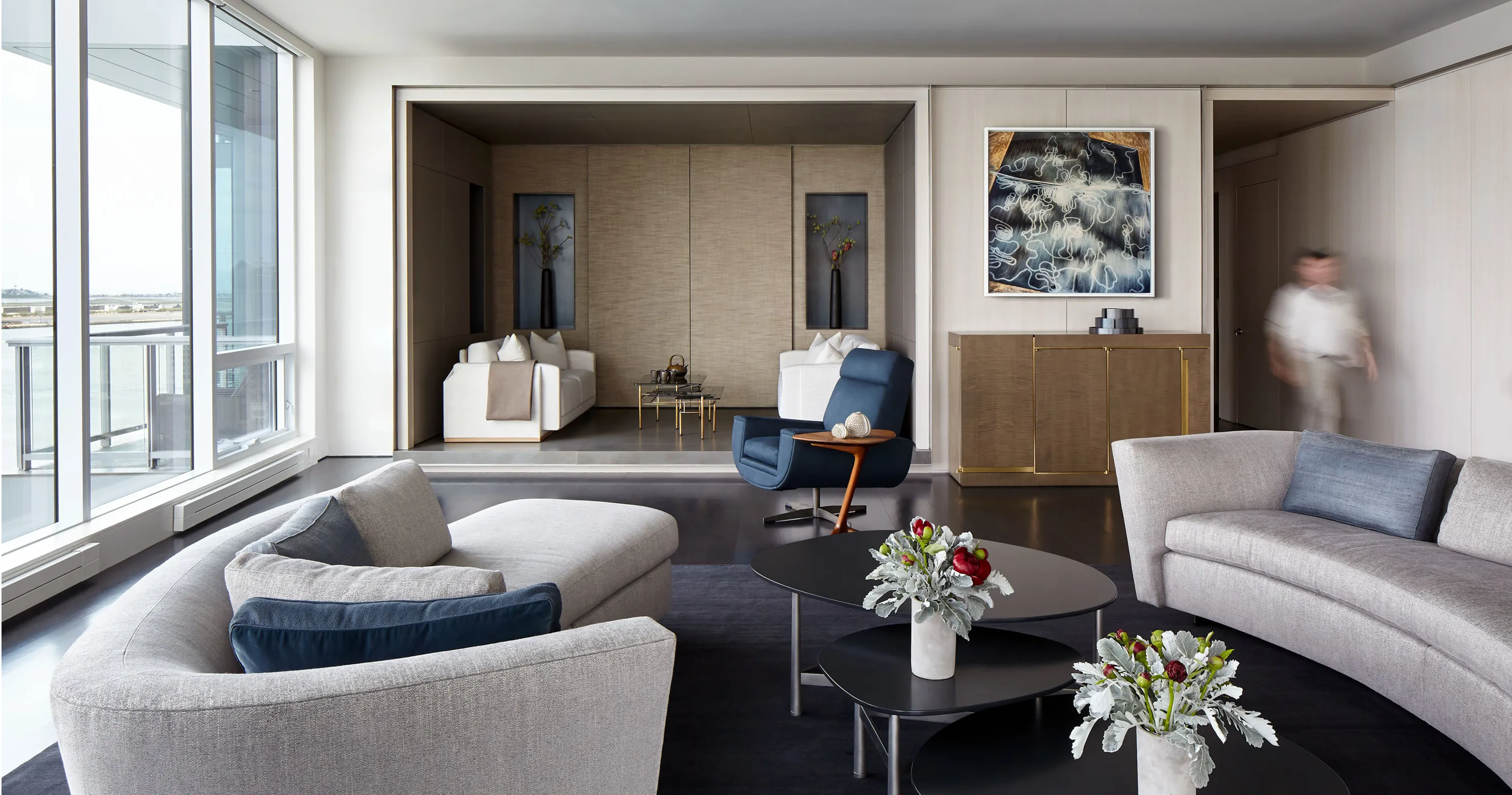 ---
---
AR: How does sense of place play a role in your work? Coastal vs. Urban?
PP: Our goal is to make each project specifically for our clients. After all, they're the ones who will live and work in them. That's why no two of our projects look alike. We establish sense of place by using materials that are appropriate for the environment. For example, in this project, floor-to-ceiling windows capture reflected light from the water, opening up the living room to the horizon. But the tearoom—adjacent to the living room—serves as an intimate space and a place for retreat or conversation. It's all about creatively harnessing the possibilities of the interior spaces.
AR: What qualities must a piece of furniture or an object have to resonate with you?
PP: Like our work, I focus on craft, thoughtfulness, and the quality of the materials. I don't want a "buy today, toss tomorrow" piece. There is nothing more satisfying than walking into a space where the rhythmic design characteristics live in harmony—and you're not sure why it all works—it just does. That moment when all those different elements and conversations come together to create perfect design bliss. I love that we can create that!
AR: What's your favorite space in your own home?

PP: My photography room. It's full of collected contemporary art photography. Each picture tells a story, filling the room with life. All the faces, eyes, and characters seem to vibrate with one another all around you.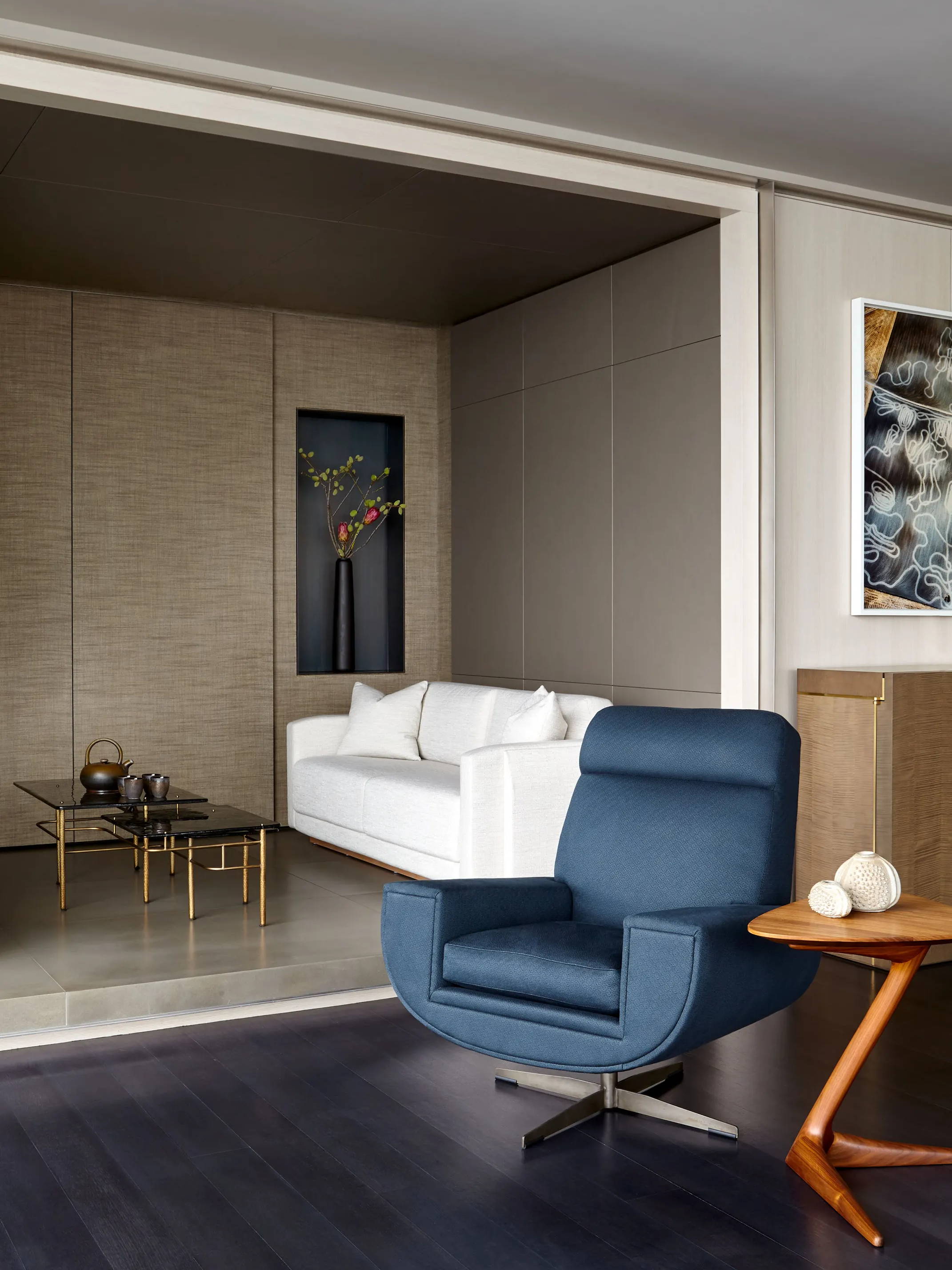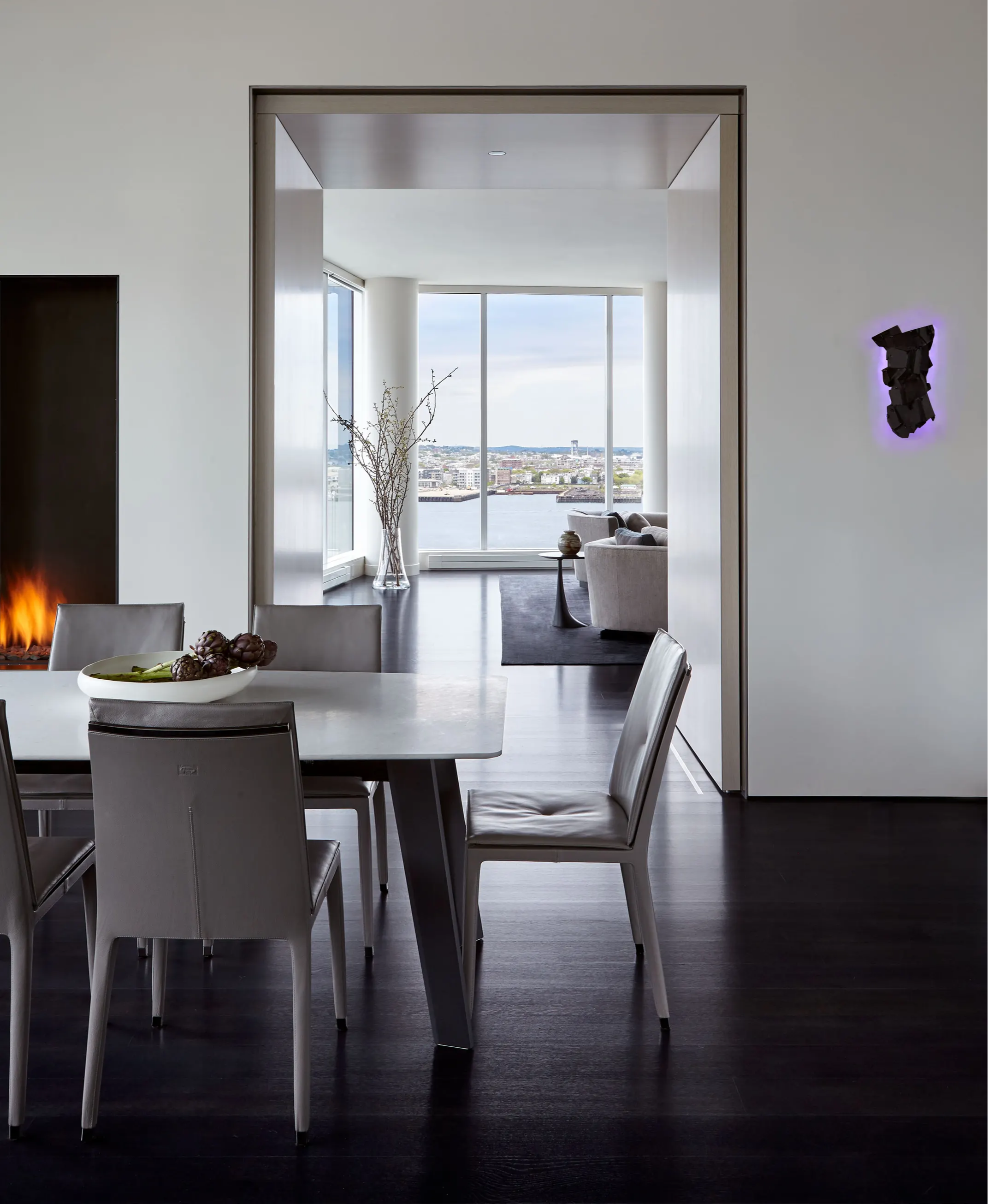 AR: What city (or cities) do you admire most for their architectural qualities?

PP: There are so many to name. To start, I love LA's magical hillside homes, the Greek revival homes and primitive barns of upstate New York, the structures in Lake Como, Italy where my mother's family is from. I'm drawn to anything that catches my eye, from mainstream to off-the-beaten-path. If it makes me feel something, I'm into it.
AR: What do you collect?

PP: I'm always collecting contemporary art. It's a huge part of my life. Right now, I'm grabbing every solid brass geometric candle holder I can find—Metallslojden Gusum is a must have for me. I'm also on the hunt for uniquely-shaped French matte pottery.
AR: What's the last thing that inspired you?

PP: Seeing the largest mirrored room by Yayoi Kusama. Dreamy and truly infinite!
To view more projects by Patrick Planeta Group visit Patrick Planeta Group and follow their projects on Instagram @planetadesigngroup.
---
---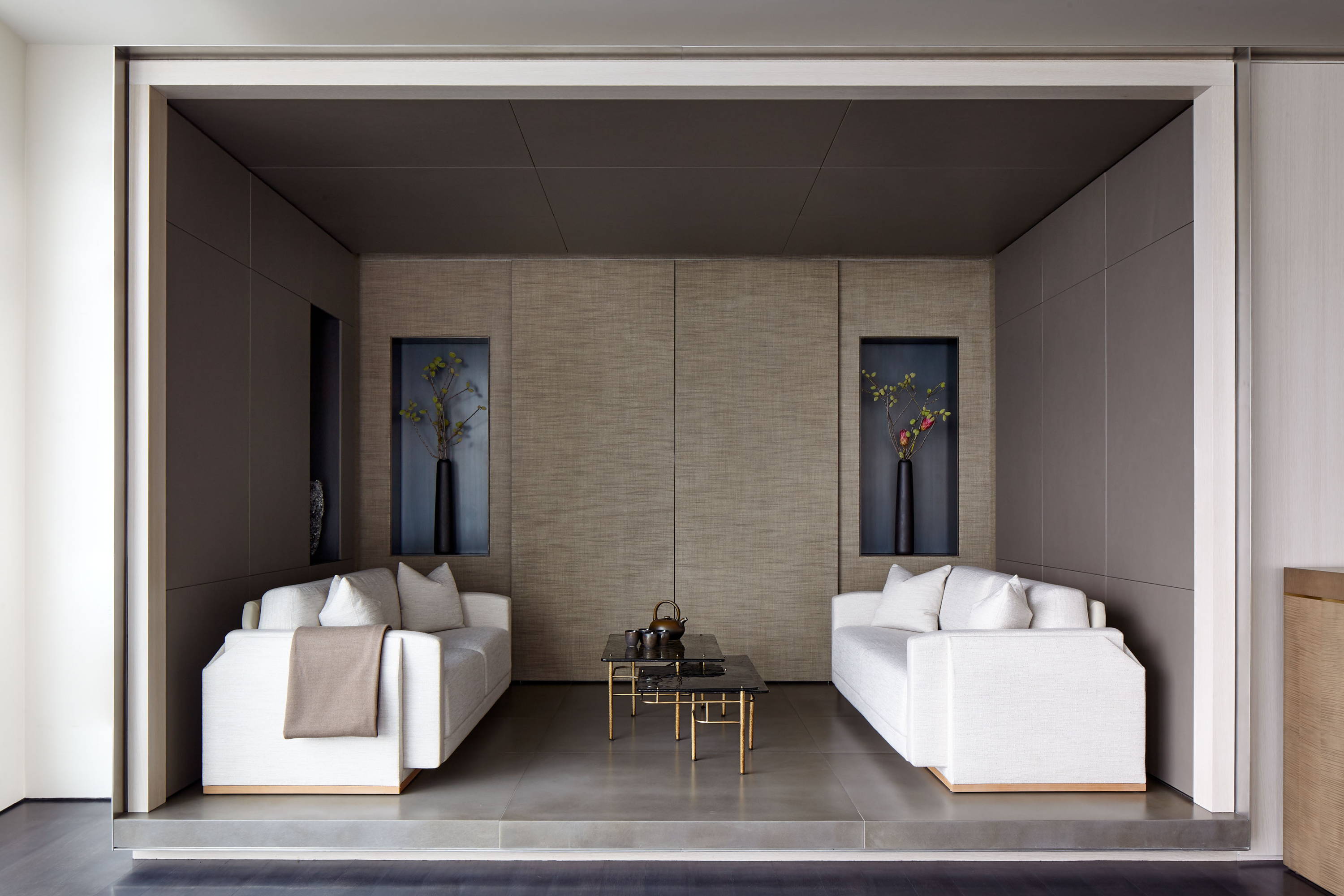 Project Images by Joshua McHugh Photography c/o Patrick Planeta Group