Studio F.A. Porsche, a subsidiary of Porsche Design Group, was established in 1972. Since then, a multitude of classic men's accessories, industrial products, household appliances, and consumer goods were conceptualized for the company. Now, part of one of the most identifiable brands in the world, Studio F.A. Porsche continues to create classic designs, under the leadership of Roland Heiler as Managing Director.
Apure, founded in collaboration with the Porsche Design Studio in 2013, was born from a collective need to provide architectural lighting solutions. With over three decades in lighting design experience, each product is purposely configured to solve an issue without any aesthetic compromise. Under the direction of Uli Petzold, the CEO and founder of Apure, the brand continues to lead the industry into new and exciting territory.
Roland Heiler and Uli Petzold joined us in our New York showroom this past week for cocktails and conversation. AVENUE ROAD had the opportunity to ask our guests our greatest curiosities about their brands. We were fortunate enough to hear about their design philosophies, innovations they are most proud of, and how the two brands came to collaborate.
Read along to learn more about the design partnership that is creating waves in the world of architectural lighting.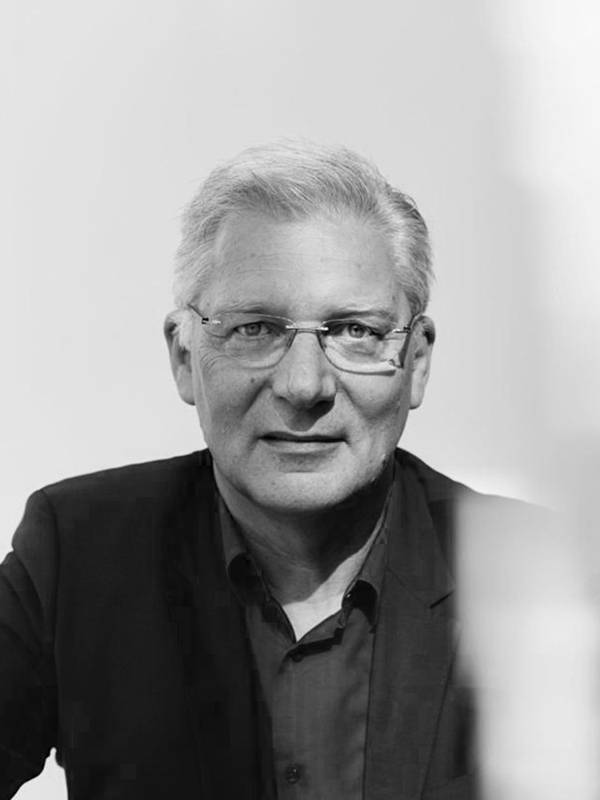 Roland Heiler (Managing Director Studio F. A. Porsche, CDO Porsche Design Group)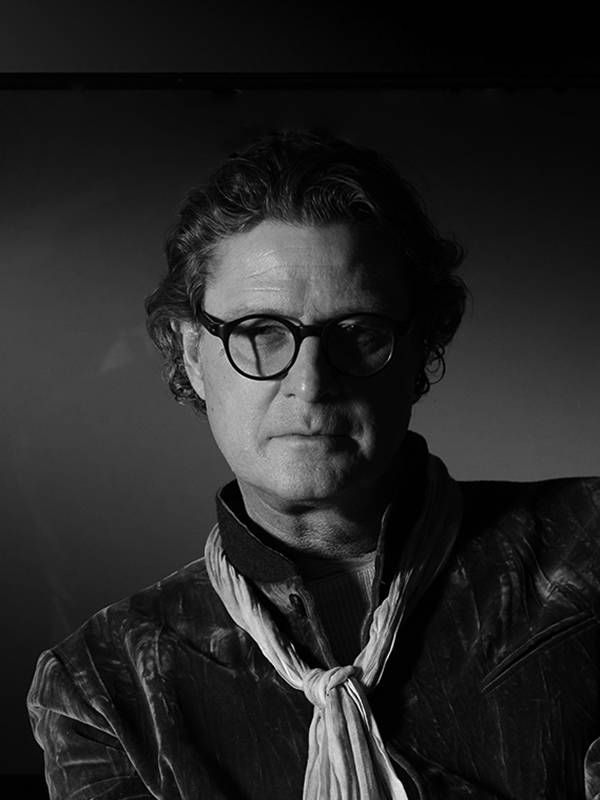 Uli Petzold (CEO & Founder, Apure)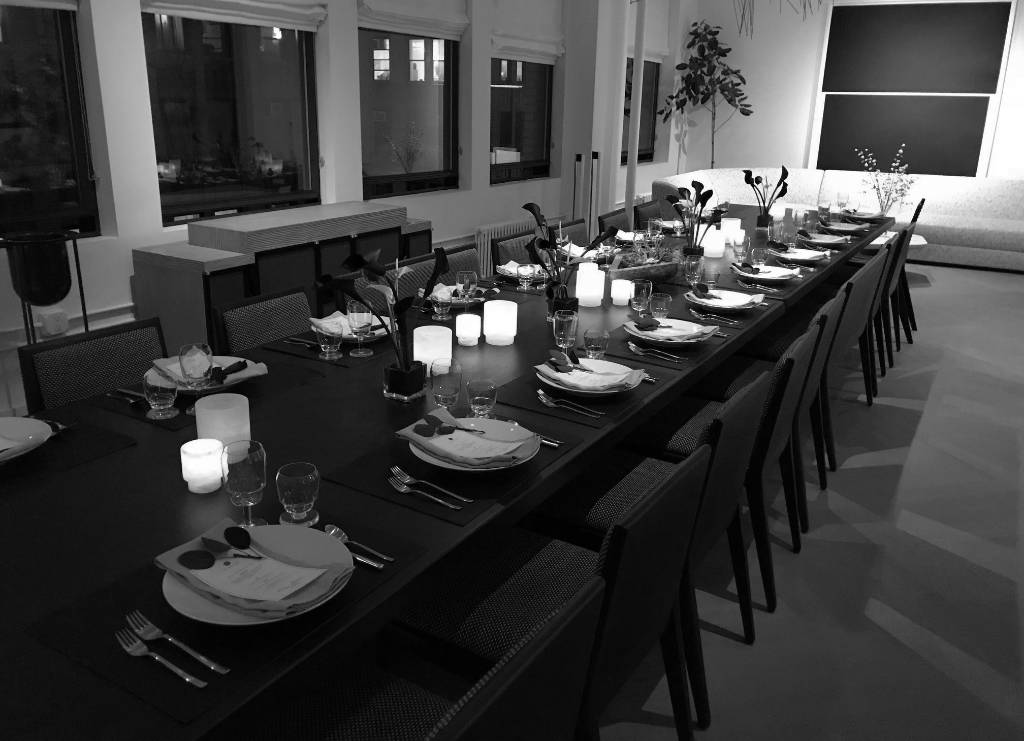 AVENUE ROAD, New York dinner with Roland Heiler and Uli Petzold
AR: Avenue Road
RH: Roland Heiler
UP: Uli Petzold
AR: It's a different entity but do you collaborate and work with Porsche motorcars on projects and share innovations?
RH: Within the Porsche Group all companies are encouraged to cooperate. We have joint projects with the Research and Development Center of the car company as well as with other service companies such as Porsche Consulting, Porsche Engineering and MHP, an IT consulting company. In Berlin, our studio branch shares office space with MHP, Porsche Digital and Porsche Consulting. To give an example: One of our latest timepiece developments, the Monobloc Actuator, was developed in cooperation with Porsche racing engineers because we needed a suitable bearing technology for the innovative rocker switch actuating the start/stop function. This technology transfer came directly from the valve drive of the Porsche RSR race engine.
AR: What is honest design?
RH: As functionality has always played a key role in our design philosophy, honesty for us simply means that the aesthetics of a product should reflect its purpose and function. That's why in our portfolio you would for example not find a smart phone featuring the shapes of a sports car. Its purpose has nothing to do with aerodynamics or a low drag coefficient.
AR: Does PDS (Porsche Design Studio) have a defined approach or set of core elements in the various categories you design for?
RH: We have what we sometimes jokingly call the ten commandments. However they apply to all products, not only to individual caregories. It is part of our design philosophy. Purism, functionality, honesty, technical inspiration, high quality and authenticity of materials are just a few elements of that catalogue.
AR: What innovations have you been more proud of?
RH: I believe everybody in our studio loves the classics designed under the leadership of F. A. Porsche: the first black watch, the first titanium chronograph, the P'8478 sunglasses with exchangeable lenses. But we are also proud of some significant projects from recent years: The Porsche Design Tower in Miami with its unprecedented car elevators up to the 60th floor, or the Monobloc Actuator with its innovative start/stop rocker switch.
AR: How did the relationship with Apure begin? Where do you see it going?
RH: When Uli Petzold approached us we realized very quickly that this cooperation had the potential for a long term relationship. The values of Apure with regard to design, innovation, quality, solid engineering and a general way to present itself in a very sophisticated way looked like a perfect match with Studio F. A. Porsche.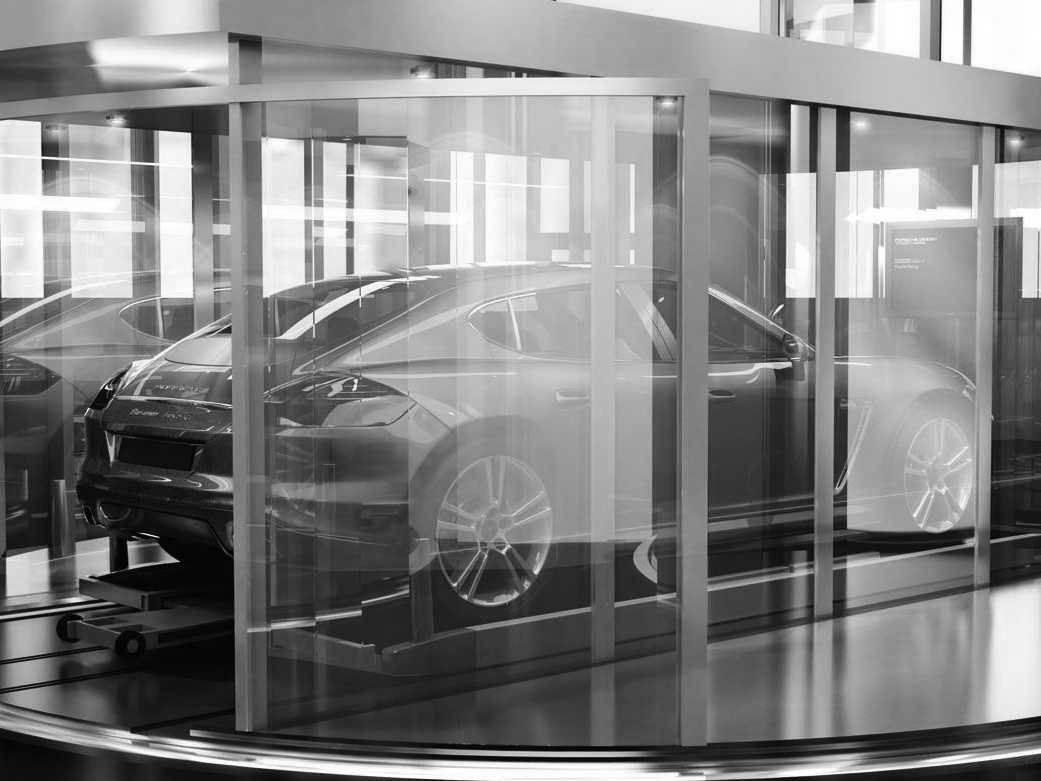 Porsche Design Tower Car Elevator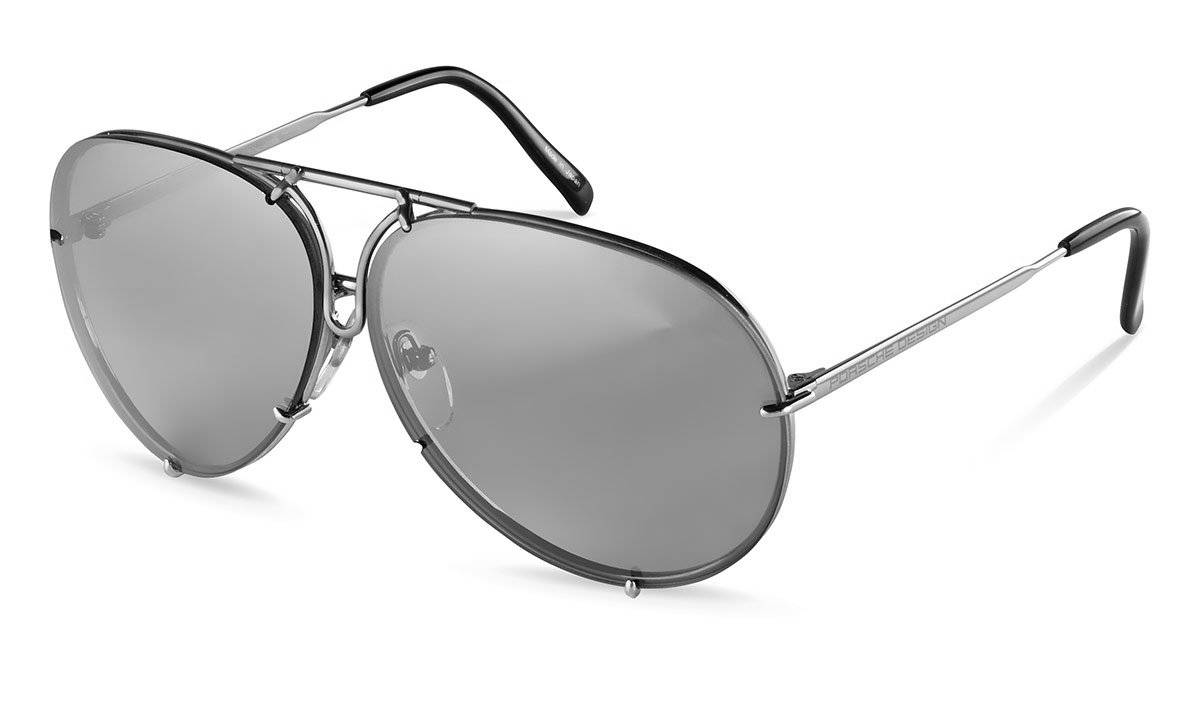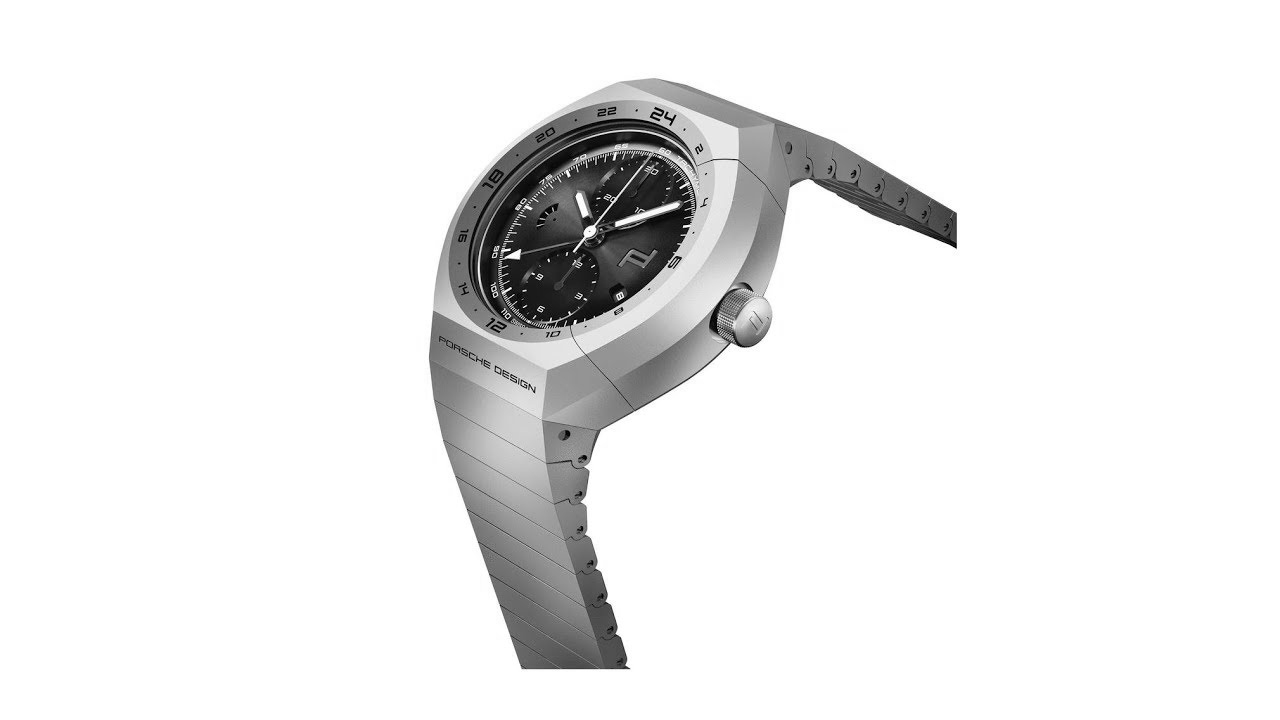 P'8278 Sunglasses & Monobloc Actuator
AR: Are there any product categories you'd love to design in but haven't found the right opportunity?
RH: With our functional approach and growing activities in interior design and architectural projects one of my dream projects would be to design a space station. Whenever I see pictures or footage from inside these very limited spaces I feel that there is huge potential for making astronauts' lives better up there.
AR: It's been said that PDS "creates desires" while producing design classics. Can you speak to this ability in regards to how products are first conceptualized? How has this helped PDS become a leader in industry?
RH: I believe, one of our founder's quotes sums up the answer to your question: "I simply enjoy to improve things. Because in some way I invariably also do them for myself." Together with our credo "As little design as possible" it is mainly the fact that we strongly believe in our own creations. This enthusiasm sparks enthusiasm in others and often leads to success in the end.
AR: Why did Apure collaborate with PDS?
UP: It took us quite some time to transform our initial ideas into serious engineering and once that had been accomplished these unique prototypes needed to become a face. They needed to get into hands of high professional designers which understand our overall intent of performance and where able to create a design which was underlining it.
AR: What are some of the considerations that one makes when designing architectural lighting?
UP: Architectural lighting should harmonize in all kind of architectures, should blend in and should become part of the architecture. Moreover it should emphasize on the given architecture, make it more powerful and dramatic and carve out a three-dimensional feeling once entering a room.
AR: What are the largest design obstacles? What makes a product perfect?
UP: I don't want to talk about products in general, our products needed to disappear in the structure and that was the largest obstacle to design something which you don't see after all. What a challenge! Now once we have the products in our hands leading architects and designers around the globe appreciate the design PDS has created for us. A timeless reduced and understated design which is already on its best way to become a classic.
AR: With the ability to control HVAC, audio, security and video, it's safe to say Apure has moved past just lighting solutions. Are there other mediums that Apure would like to explore in the future?
UP: Our Opus system as it is right now is just the beginning of a larger development of integrating new technologies. Obvious modules like mentioned above where the start, next will be the integration of OLED screens, high-tech sensors etc...
AR: What design or lighting philosophy does Apure currently follow? Will this philosophy guide the company in any future production?
UP: We are getting smaller and more powerful with an outstanding performance and got awarded in 2018 with all major design prices in Germany. The development of new technologies will definitely drive Apure into a new direction and far apart from any competitors.
We have dedicated lighting experts to consult with you on your unique requirements, learn more here.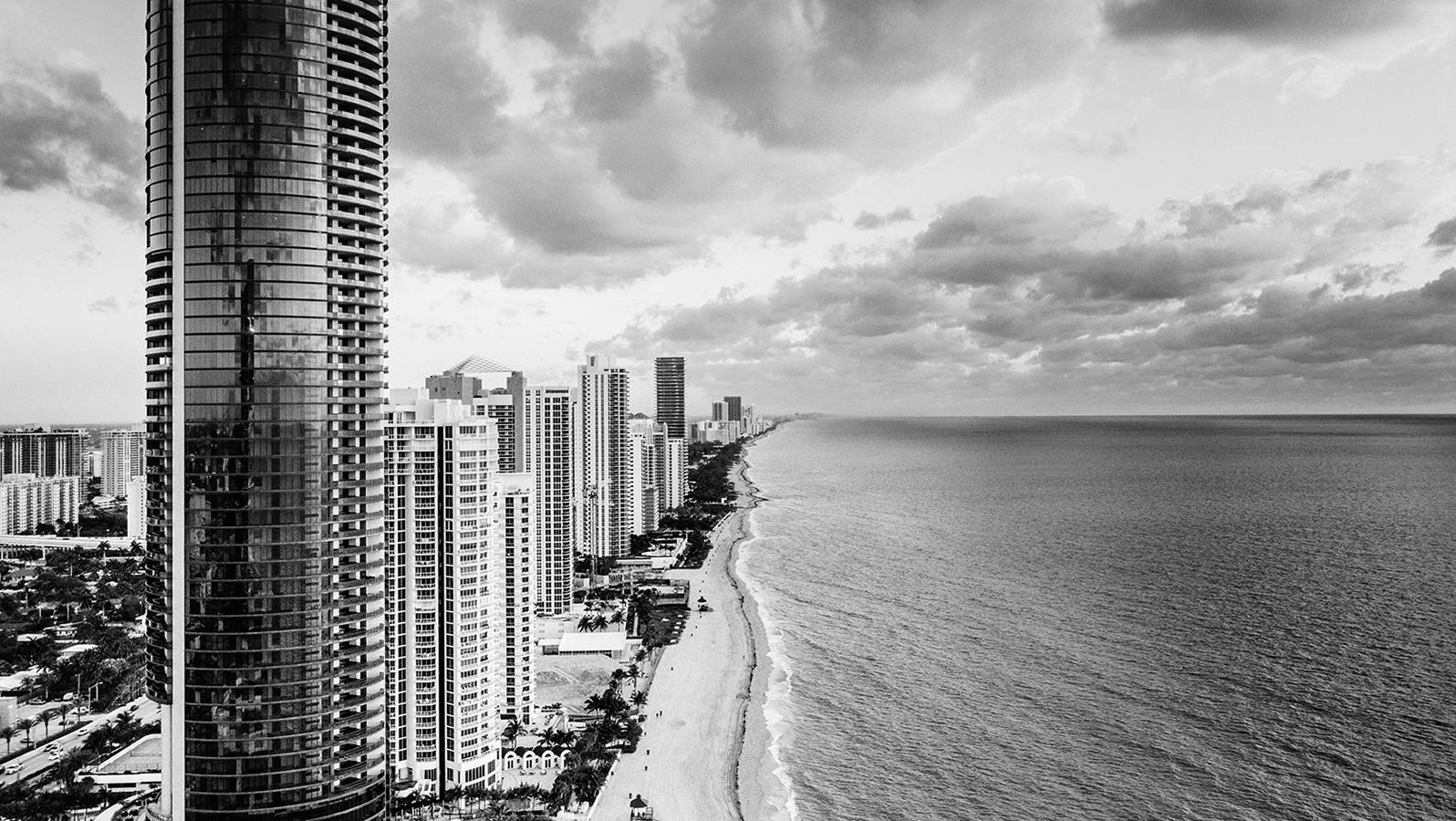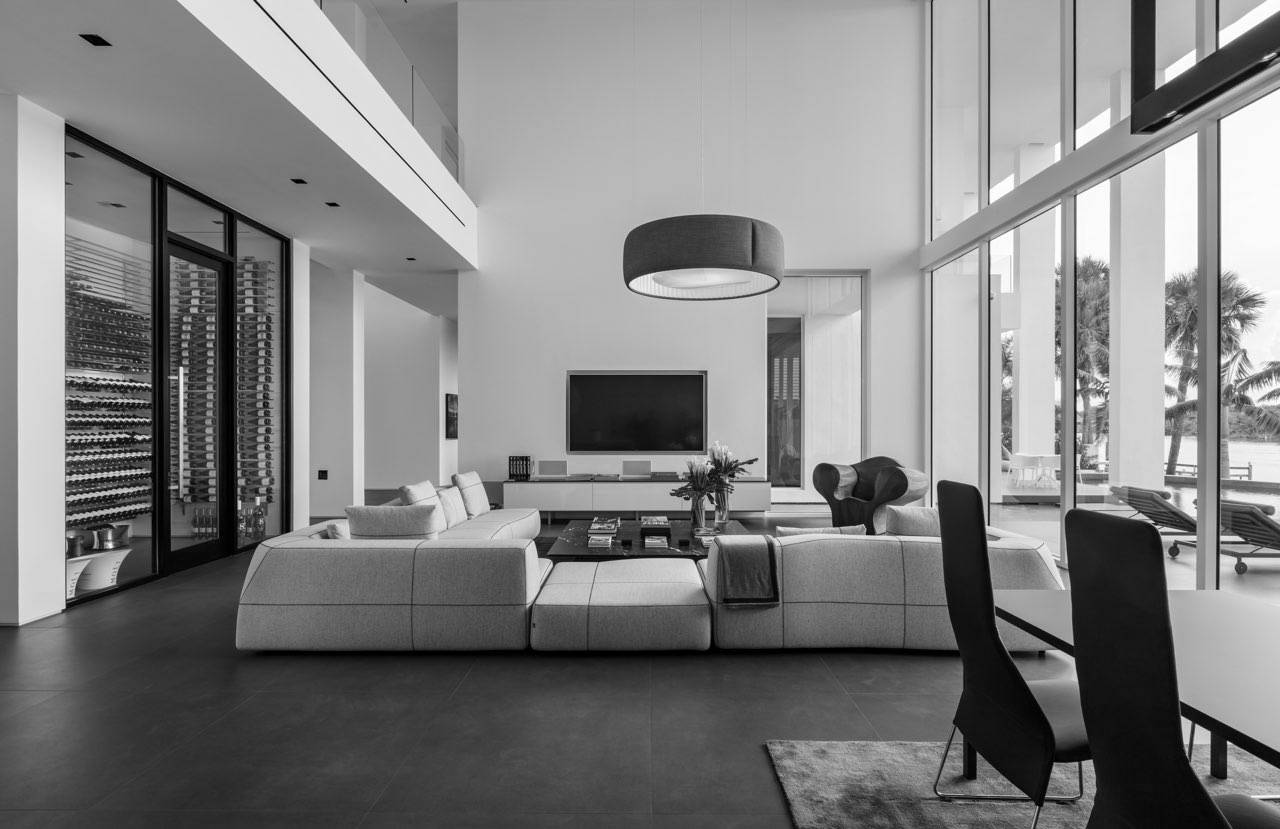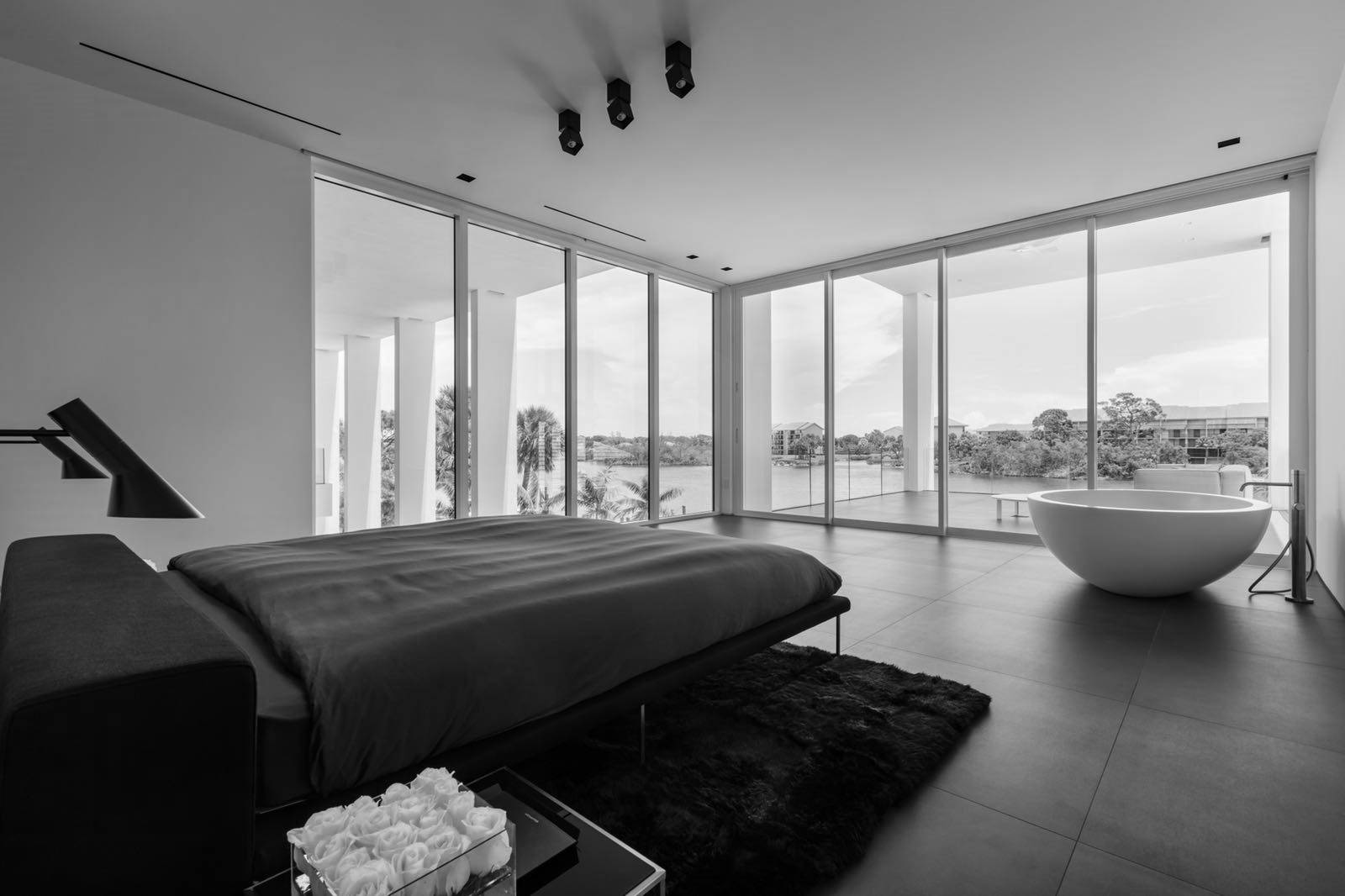 A special thank you to Roland Heiler and Uli Petzold for taking the time to talk with us.