After more than 35 years of designing lush interiors for Karl Lagerfeld, Yves Saint Laurent and Paris's most illustrious clients, the esteemed French designer has graced us with a furniture collection of his own. Varengeville-sur-Mer is a tiny village in northwestern France. Its steep cliffs plunge down into sandy beaches, and medieval churches with grey stone walls and slanted red roofs dot the landscape. If it sounds like a Monet landscape, that's likely because it is – he came here to paint, and so did Picasso, Miró and Braque, the latter of whom is buried in a local cemetery that overlooks the sea. If we are all products of our origins, as French interior and furniture designer Bruno Moinard believes, then this village of famous painters is not a bad place to start.
"I launched this collection because I've always designed furniture as part of the interiors I do," he says. "When I create an interior, it's to last –forever if needed! So I design furniture that's both contemporary and impervious to trends."
His chairs, lamps, sofas and benches are soft around the edges, uncomplicated and, indeed, timeless. It's a notably different experience from designing interiors, where there is usually a single client who has commissioned the work. With furniture, the relationship is less clear. "You draw for an imagined set of clients, but you don't have any interaction with them." As a result, his furniture fits his own interior design aesthetic – comfortable, well proportioned and full of little surprises.
There's a misconception about minimalism – one which Moinard is keen to dispel with his work. "Minimalism has negative connotations because it's hard to navigate a kitchen where you can't find the doors and drawers!" He refers to his sensibility as "accessorized minimalism." His aesthetic is undoubtedly simple, where a door handle is considered and a dish will have, as Moinard puts it, "nice rounded corners to make it soft and sensual." It's a fine balance he's achieved, having spent his formative years recoiling from the textiles that cluttered his childhood. "I couldn't bear all those colours and textures." He worked exclusively in black and white for years, he says. "I needed that breath of fresh air."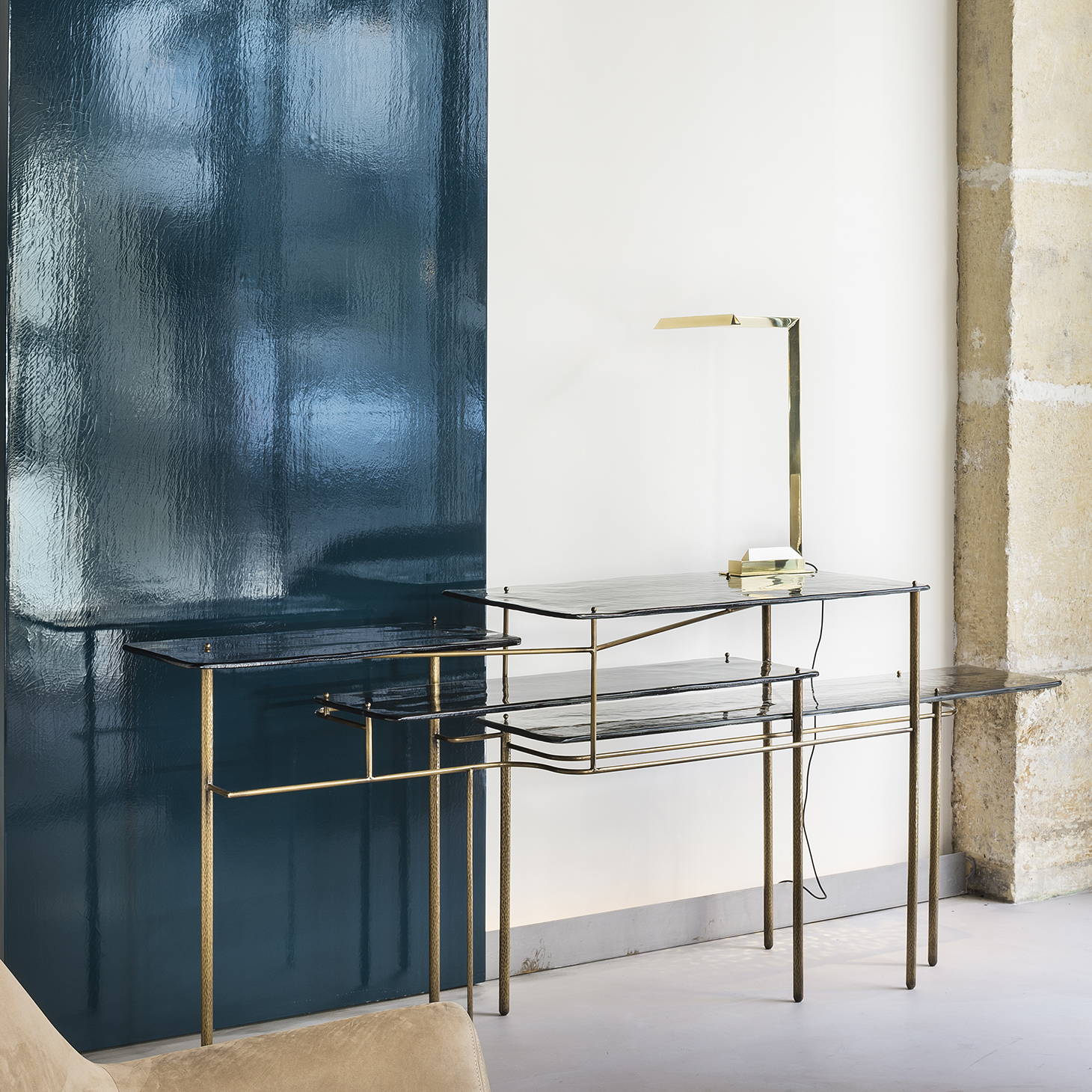 His interior design possesses the same quiet splendour as his furniture, keeping a firm distance from the fine line that divides luxury and ostentation.
 
Chandeliers hang with purpose. Plush materials and buttery leathers are pleasant to the touch. These are interiors for sipping Champagne cocktails and shopping for Cartier watches – a reimagination of classic Frenchness for a contemporary palate. It's relentlessly chic and, like Moinard himself, thoughtful. Moinard is a well-spoken man; he is generous in his answers and constructs each sentence with care. In photographs his suits are crisp and his collars starched; his hair tumbles artfully and curls at his temples and ears. He named his company, 4BI, after his family (four children, his first initial and that of his wife Isabelle), with whom he lives in the 13th arrondissement. His house is "the complete opposite" of his commissioned work. "When you have four kids, it's active. It's a circus." Professionally, he takes his time – three, four, seven years to create an interior. His home was done in four months. But such is the gap when a designer of splendid residences must turn his attention to his own. "That's life," Moinard says.
 
Picasso, Monet and Braque weren't the only artists in his village – Moinard drew avidly as a young child. "It's no coincidence – they've all found inspiration in the air, the light and the mixture of country and seaside." At the end of each school year, when it was time for the teachers to return the students' art projects, "well, she'd never give mine back, because she wanted to keep them as examples for the next year," he says. "I was never able to keep a single one!"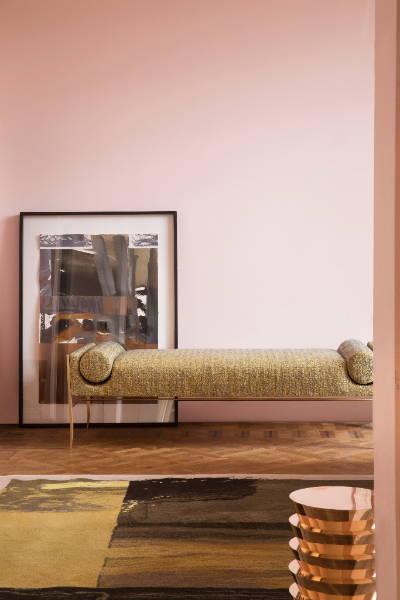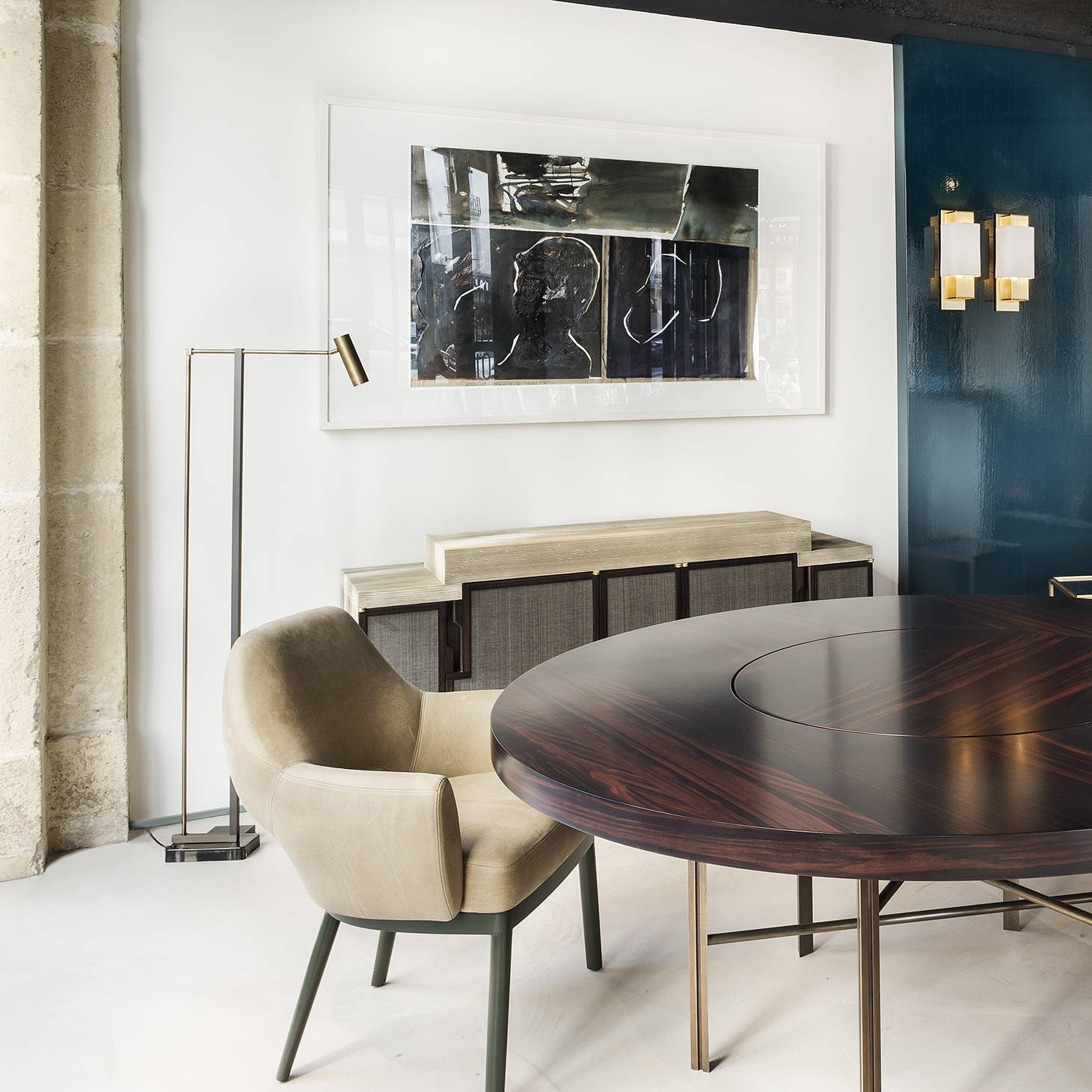 Today, drawing is his passion and cathartic release; he carries a leather satchel filled with pens in all colours, along with paint, brushes and paper, with him wherever he travels. "Last night I was in Milan, and I stayed up until two in the morning painting a dozen gouaches. My hotel faced Lake Como, there were cypresses outside my window and the snow-capped mountains in the distance, all basking in the glow of the moon… It was fantastic."
He keeps his work as little souvenirs of his trips – a snapshot of a time and place observed from a hotel window – and inspiration for future work. With the ever-expanding legacy of Bruno Moinard, it seems the little town of Varengeville-sur-Mer has spawned yet another artist.
Destination Luminous:
Introducing a New Series of Lighting
Inspired by the Mediterranean
By Bruno Moinard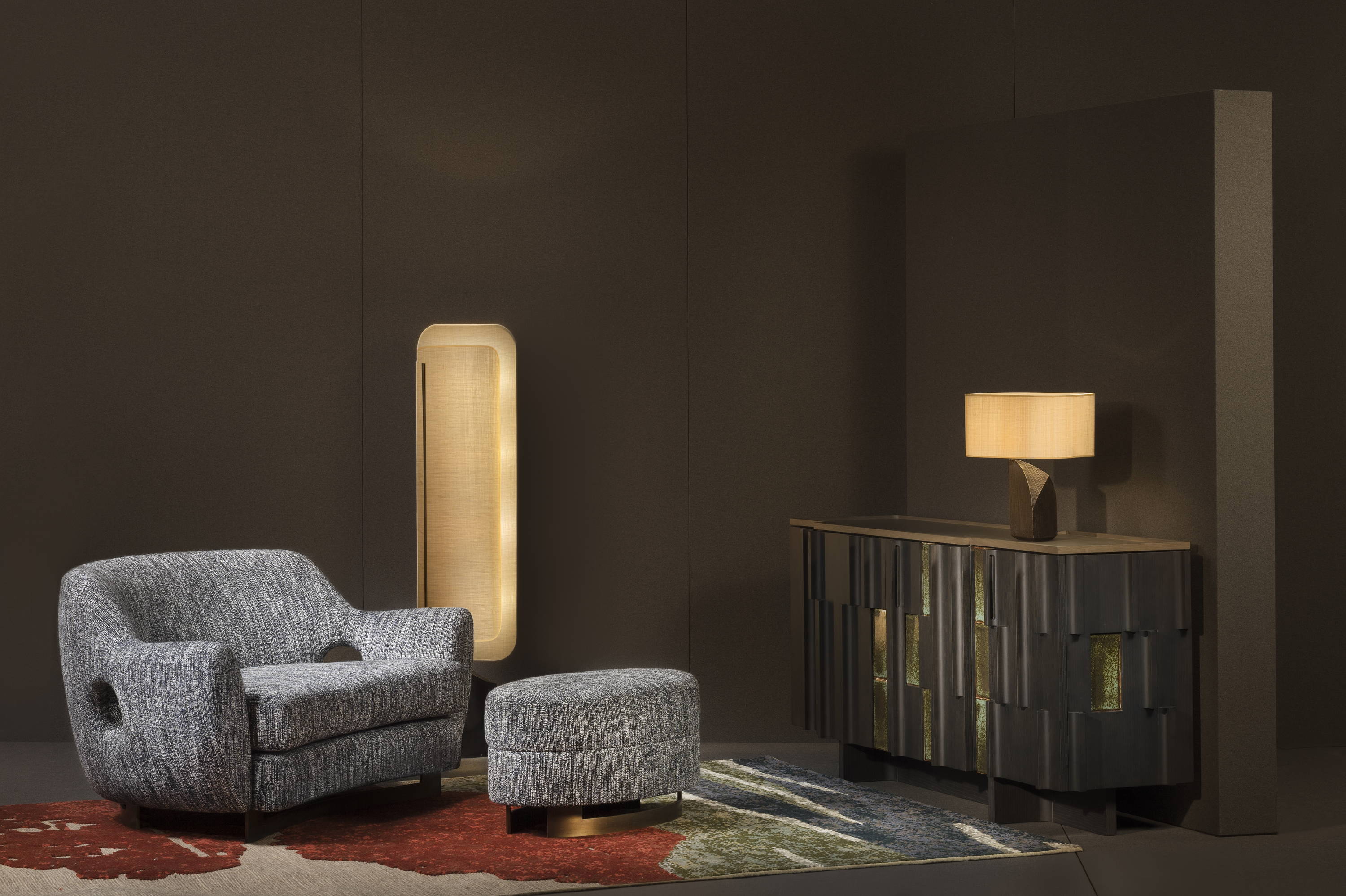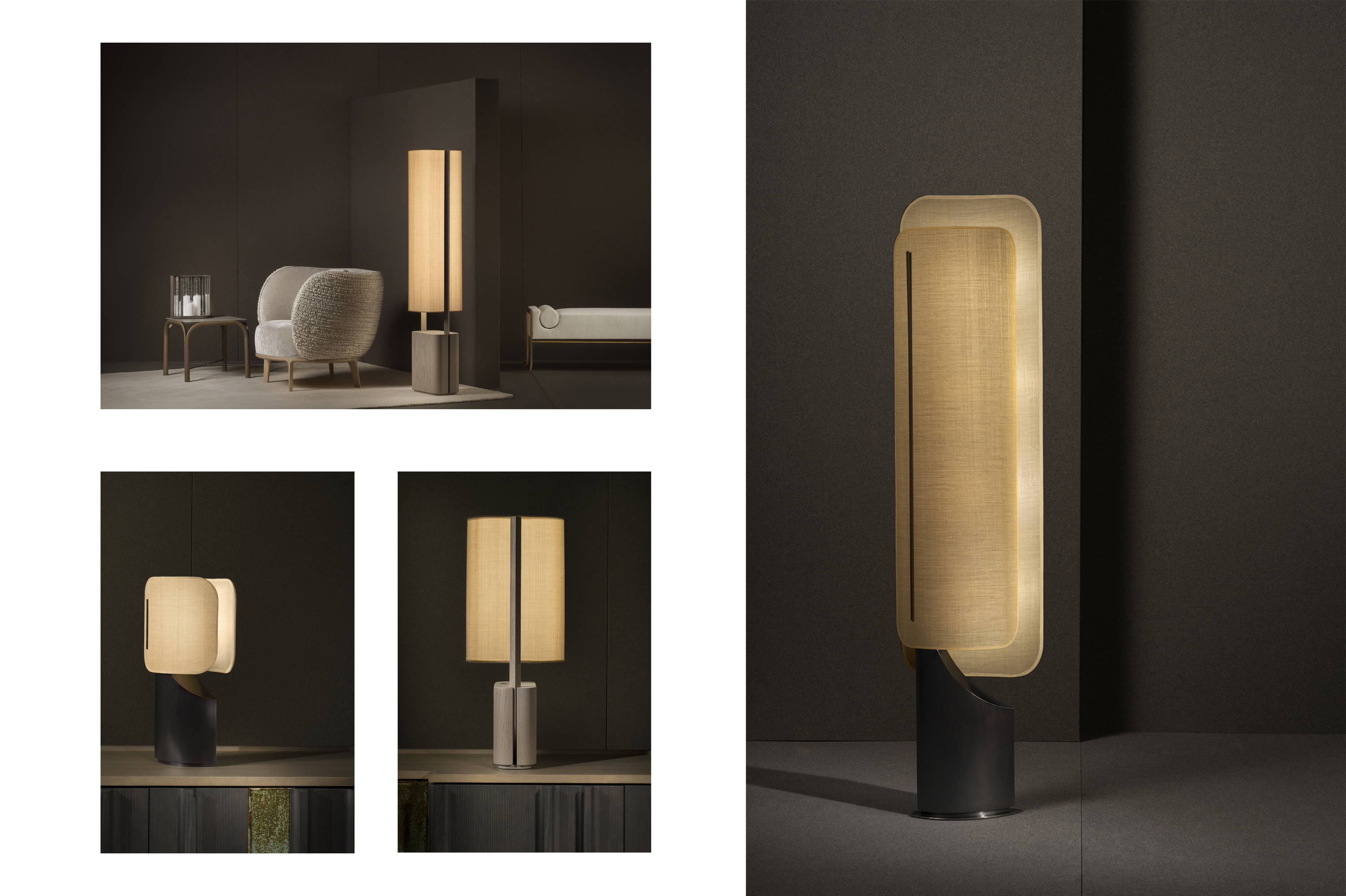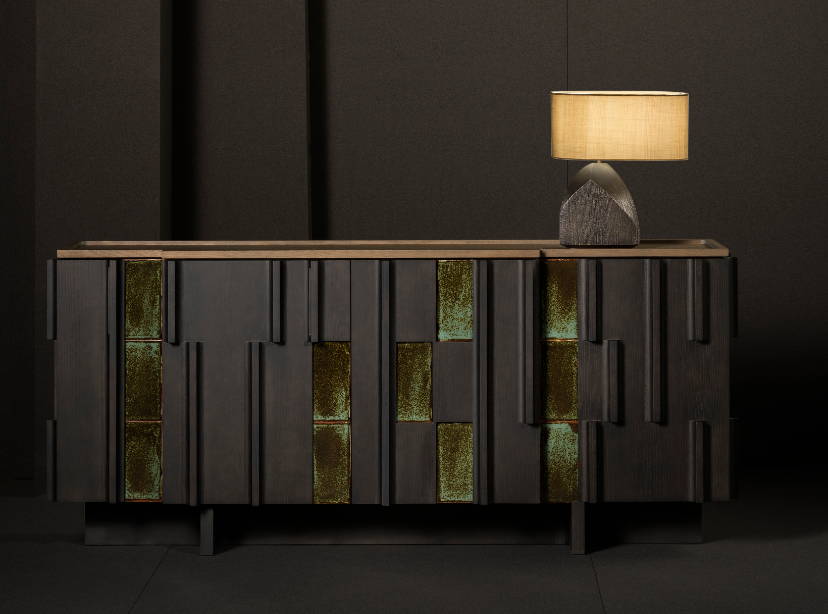 Pictured: Ibiza Floor Lamp, Faro Table Lamp, Bari Floor Lamp, Ibiza Table Lamp & Bari Table Lamp
---
Credits //
Photography c/o Bruno Moinard Archives
Storybook 02 produced in partnership with Winkreative