Each year, after migrating south, the Canadian goose makes its way back home. Home is Canada for this breed of bird, which has not only become a Canadian symbol, but intrinsically interwoven into our identity.
When Stephan Weishaupt, founder of AVENUE ROAD, first proposed the idea of collaborating with Abe Chan, founder and design director of Abraham Chan Design Office and Porzellan Manufaktur Nymphenburg, it was an opportunity that couldn't be passed up. Knowing Nymphenburg's affinity for customizability, Chan and Weishaupt conceived the design and worked with Nymphenburg to create a special edition of ceramic tiles and porcelain dinnerware, with the Canadian goose as the star of the project.
As Chan worked with AVENUE ROAD to design the Vancouver showroom, the permanent installation of the ceramic tiles set the tone of the distinctly Canadian flagship. The collaboration blended both inspiration from Vancouver's natural landscape and German craftmanship, as Weishaupt, Chan, and Nymphenburg worked in tandem to develop the design concept and execution. Several animals were considered for the project to best represent Vancouver's sensibility, with Canadian geese chosen as the perfect fit.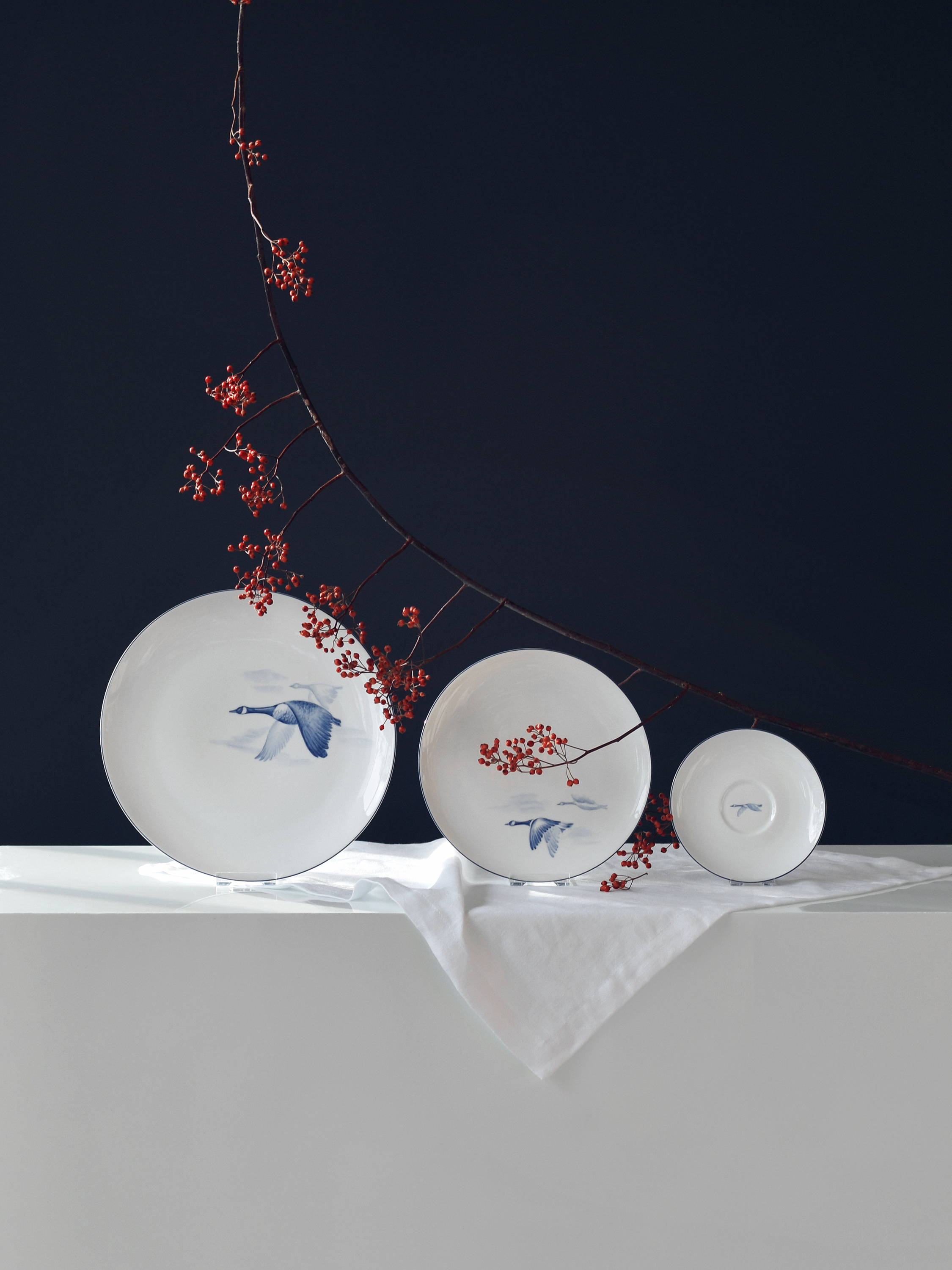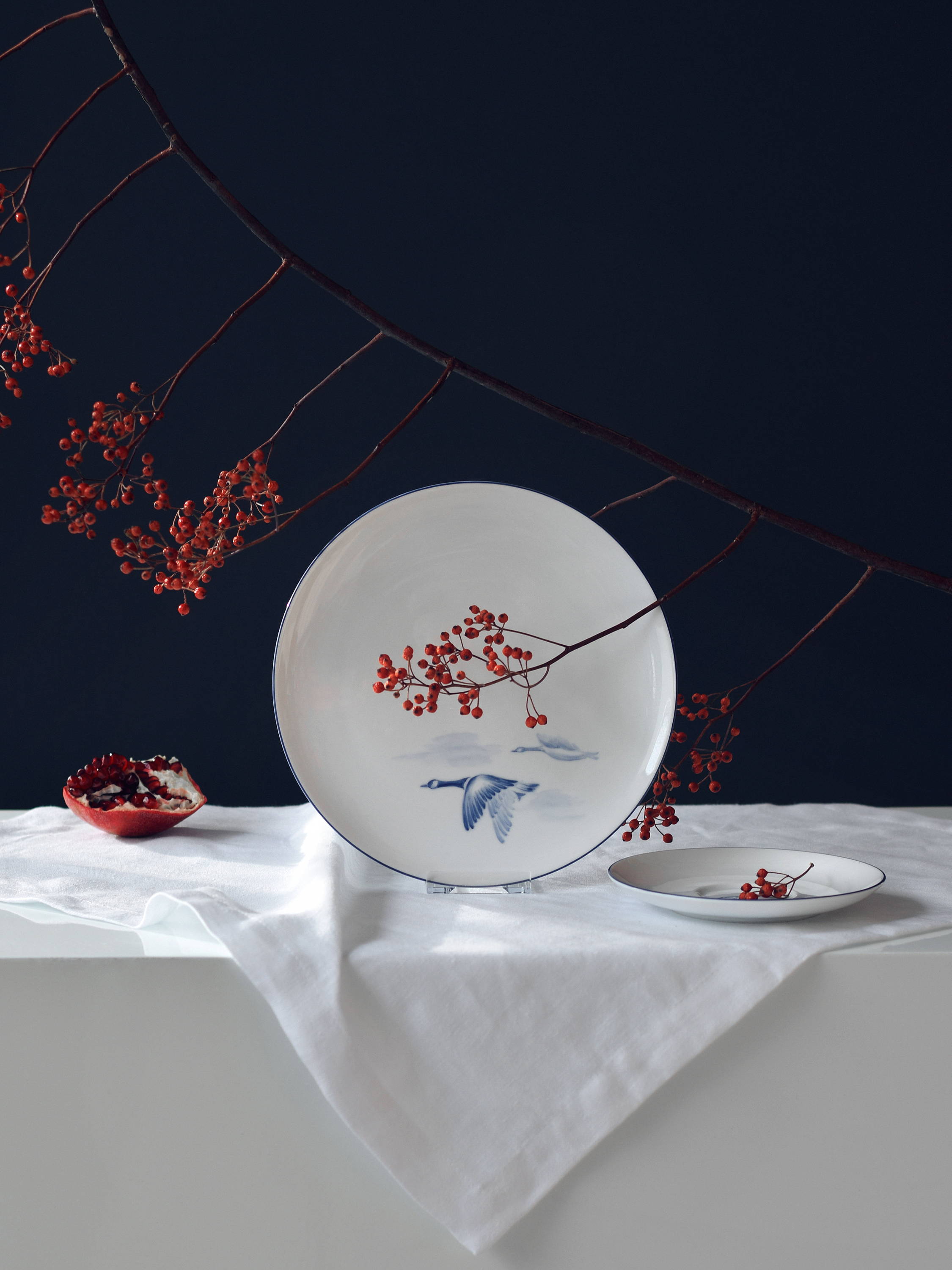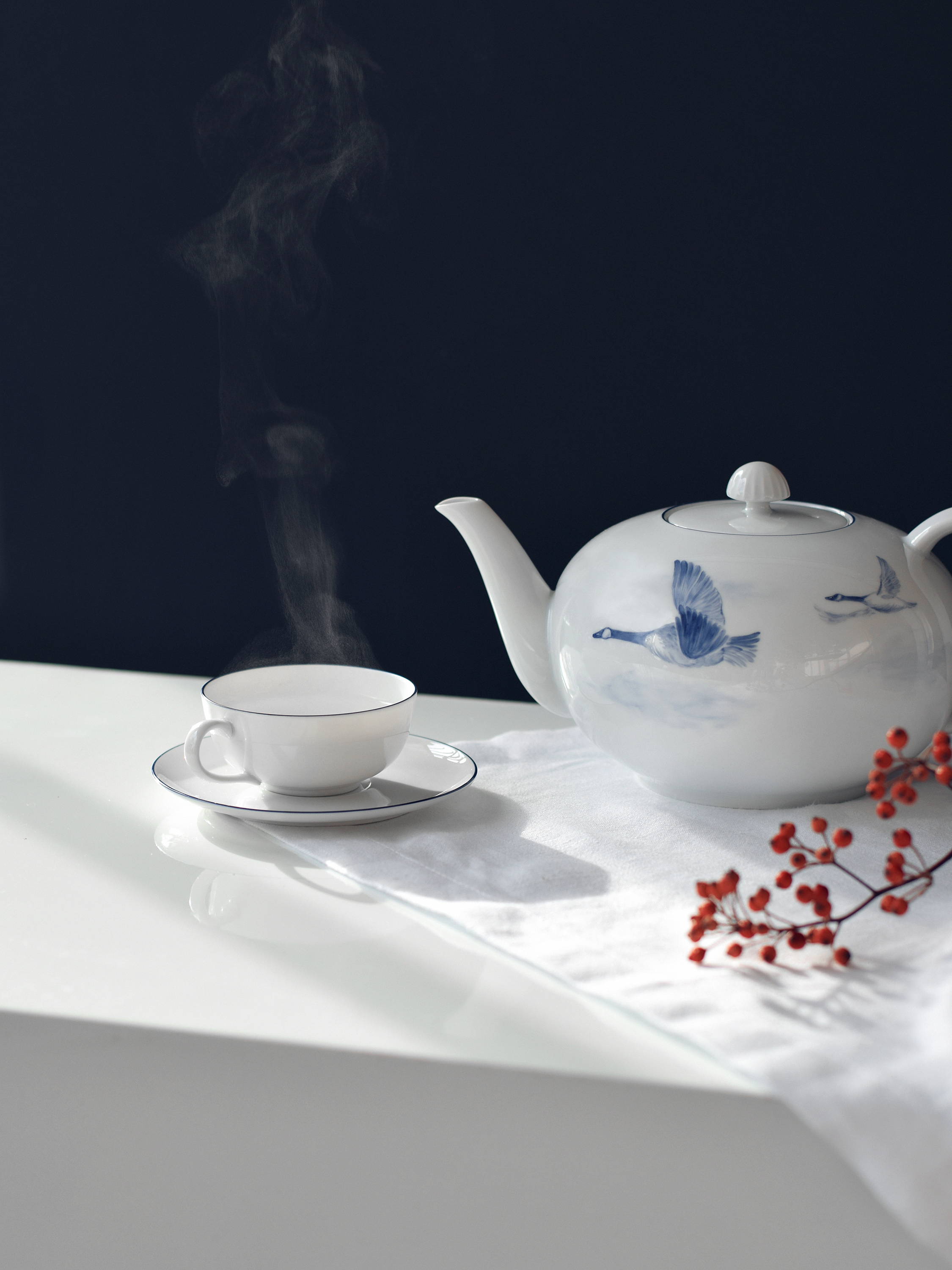 The geese, hand-painted in a dream-like blue hue, are shown flying evoking notions of travel or perhaps a journey back home. Home, however, extends past Vancouver, as we're proud to display these special designs internationally. Nymphenburg has established a longstanding respect for craftsmanship, with its presence known world-wide.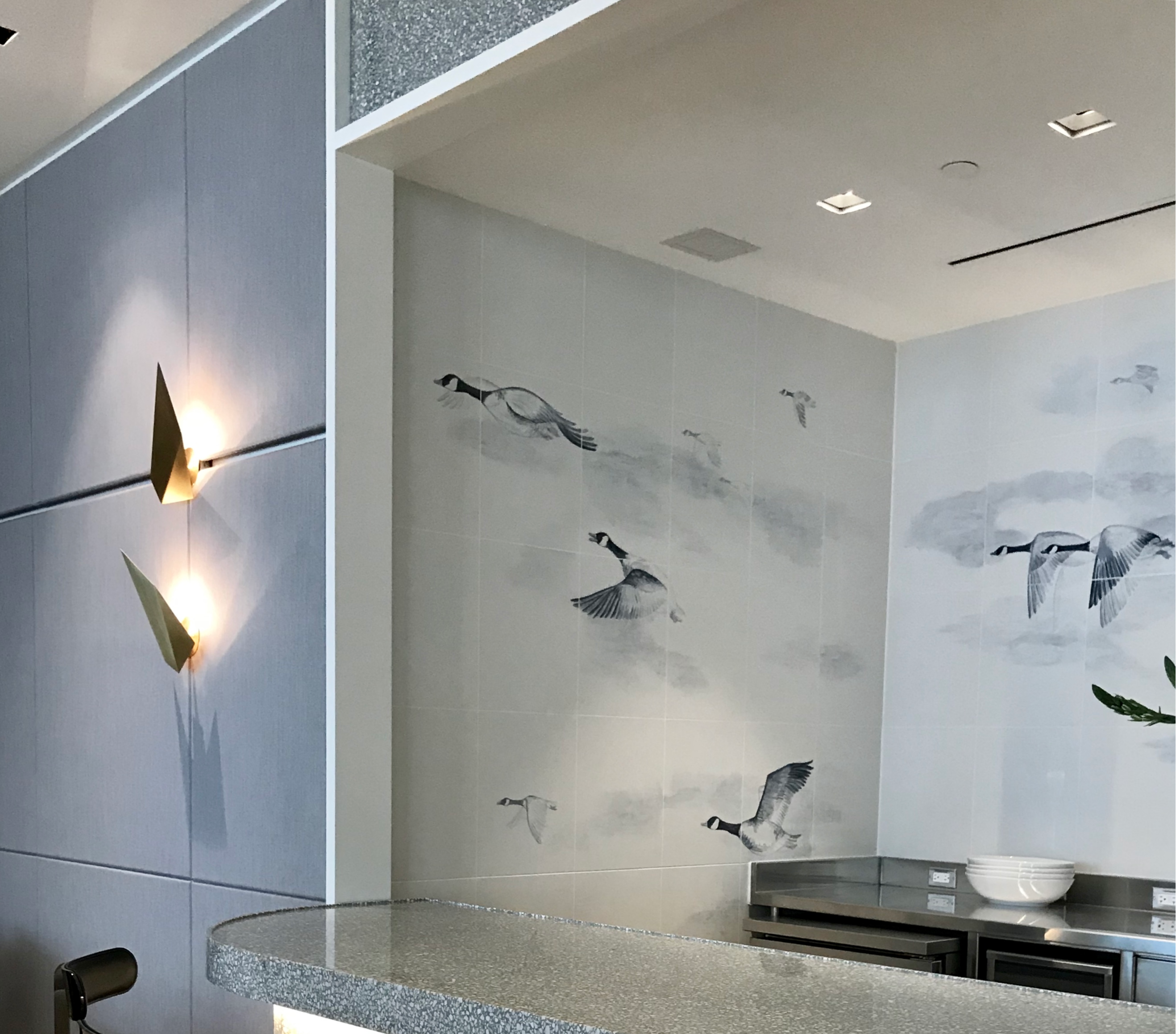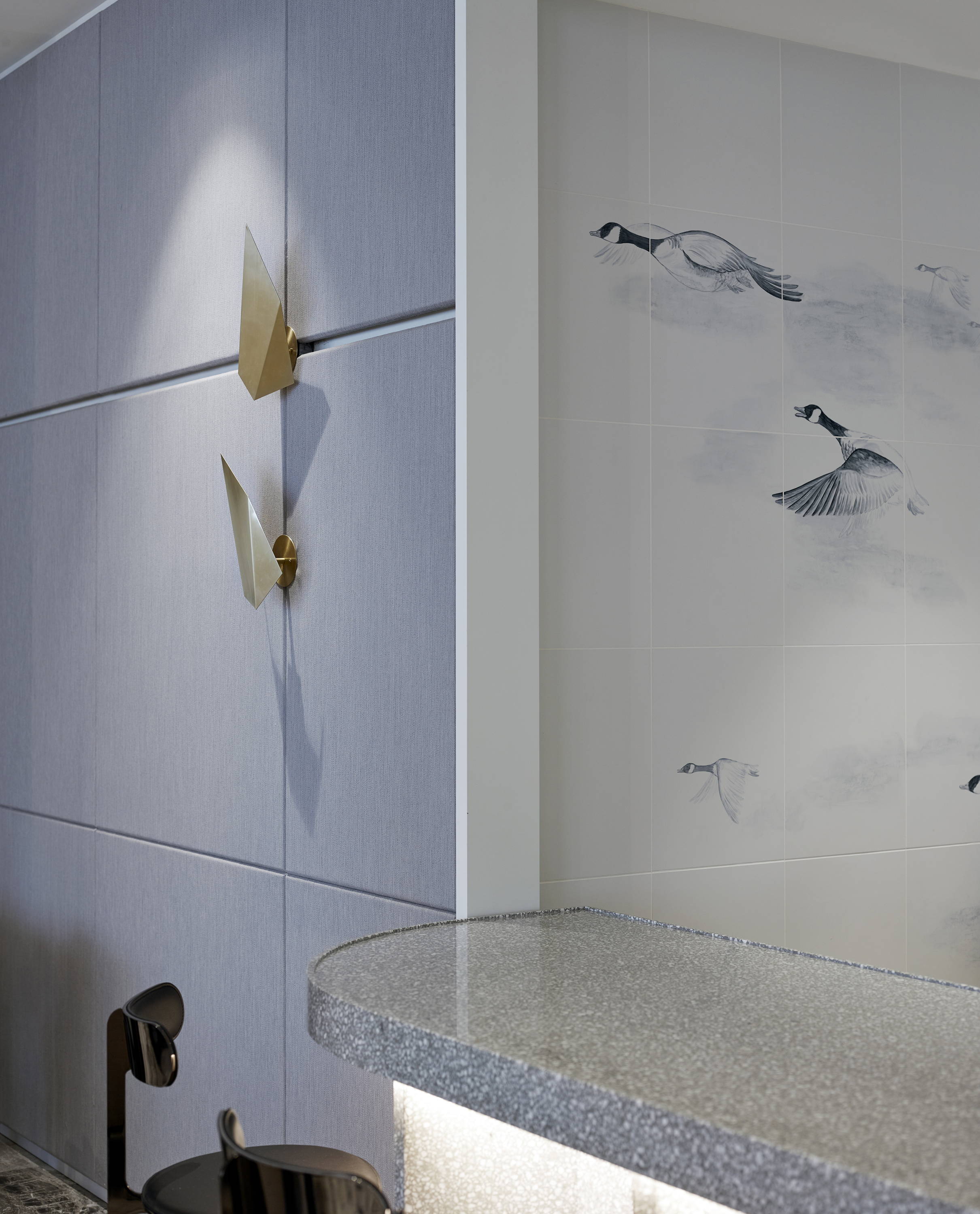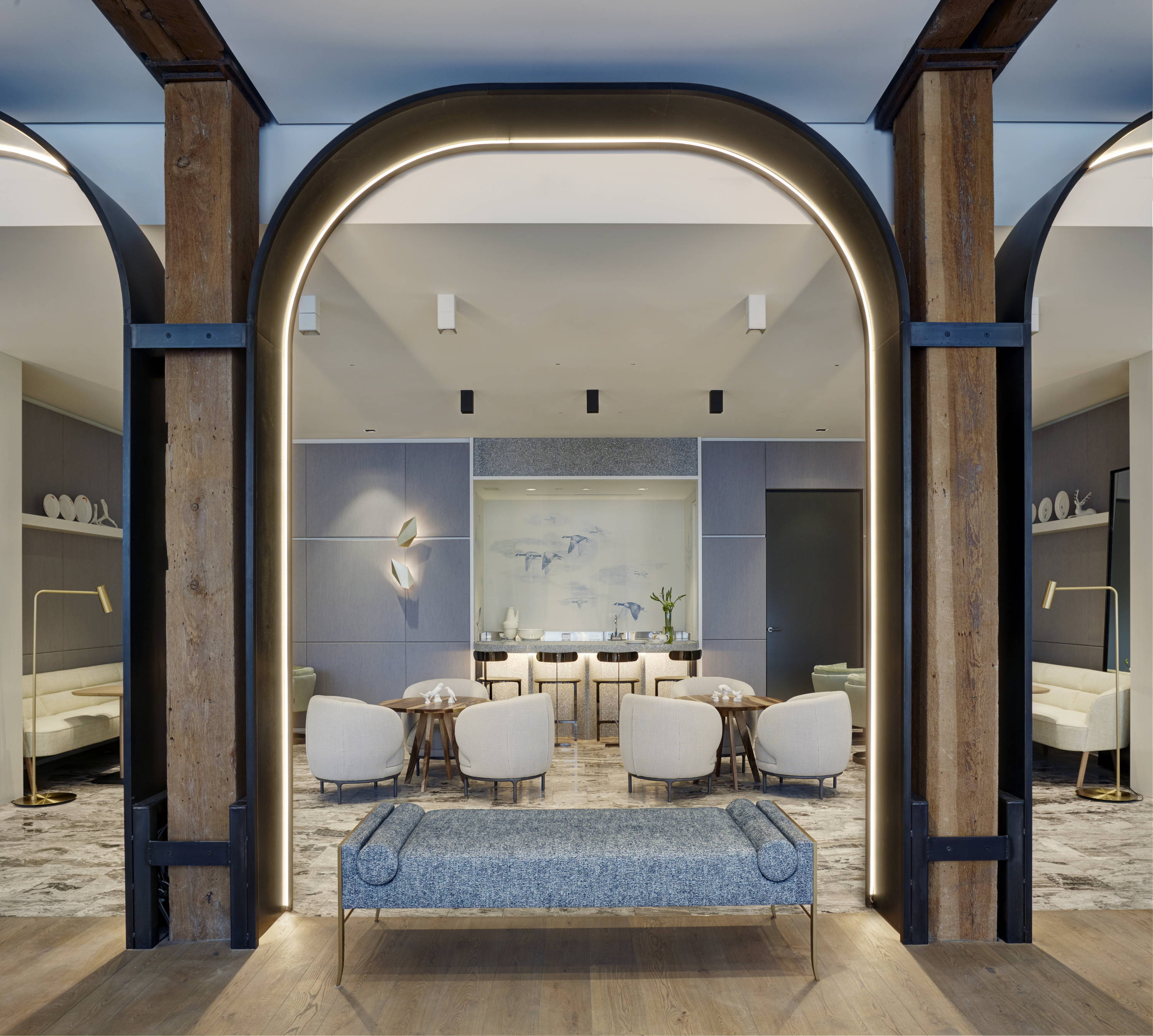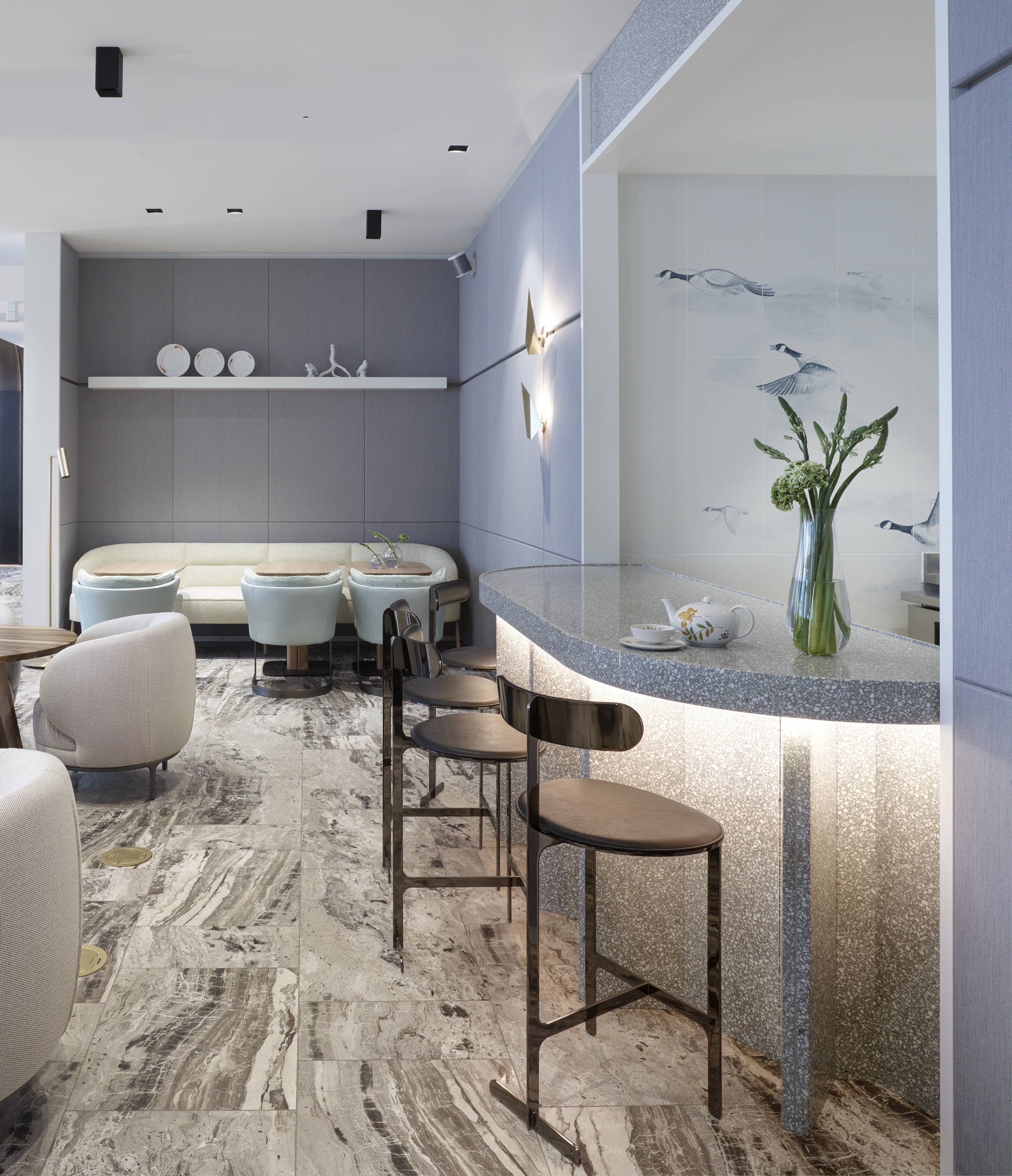 Based on an adaptation of the Lotos collection by Wolfgang von Wersin created in the 1930s, the Geese dining set collection is made entirely by hand. The geese are painted in a brilliant blue that comes directly from Nymphenburg's own paint laboratory. With approximately 15,000 original secret paint formulas on-hand, the lab has the capability to create the colour and hue of anyone's deepest desire, in any style, of any preference.
Without using templates, the expertise of the Nymphenburg painters is unparalleled. It can take up to 15 years to acquire the experience and skill level the Nymphenburg painters have, to hand paint both traditional and custom designs. The painting of the porcelain can take up to 3 weeks based on the intricacy of the design, making every piece a true labour of love.
Located on the grounds of the royal palace in Munich, Nymphenburg's private salon provides a design experience unlike anywhere else. There you can develop a dining set completely custom to you.
Contact us at arsales@avenue-road.com to learn more.
Lotos Dining Set by Nymphenburg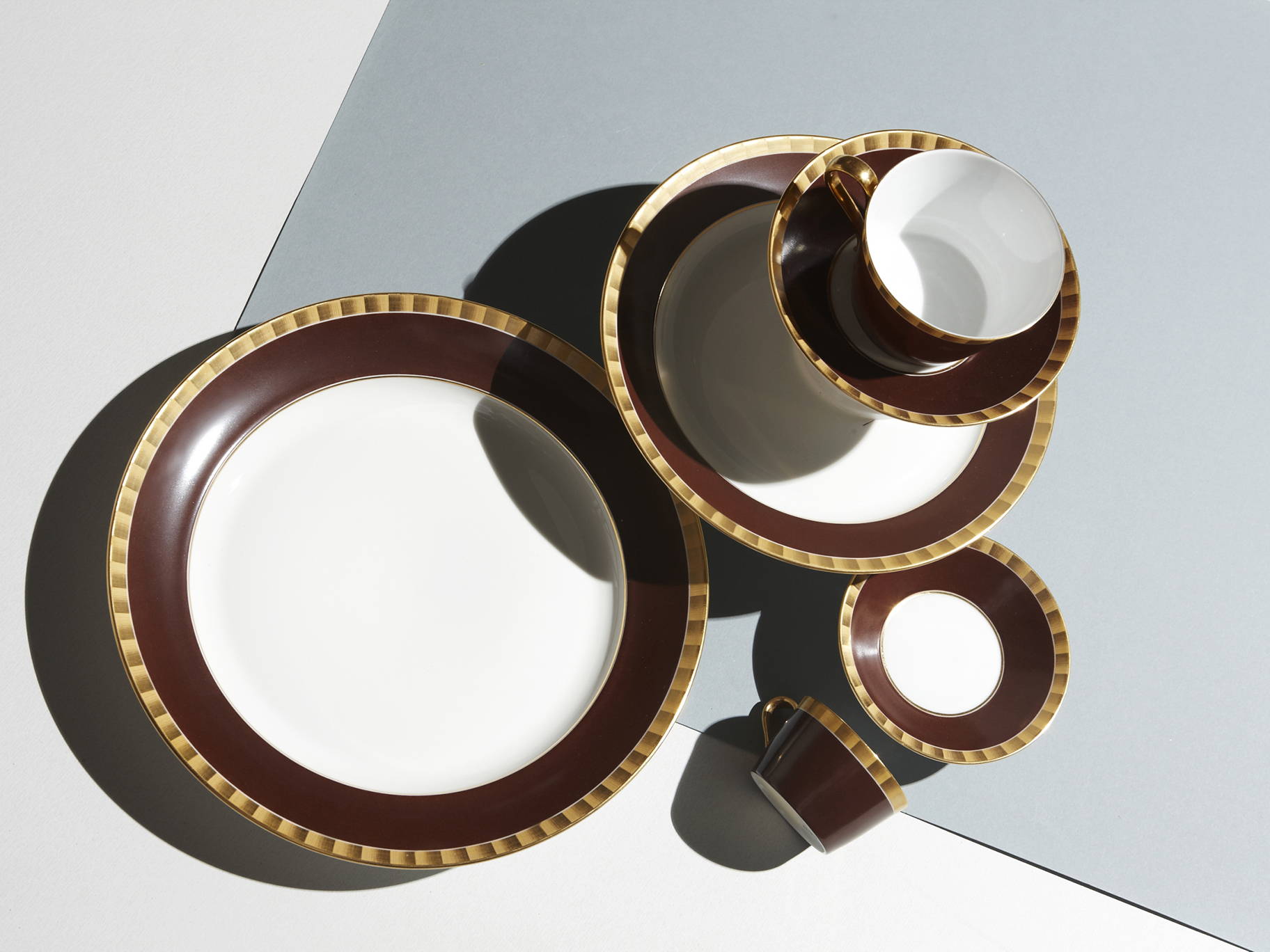 Lotos Dining Set (Ibis) by Nymphenburg
We'd like to encourage you to look at dinnerware this season in a new light. As friends and family gather over meals shared together, consider the exciting possibilities that custom dinnerware can provide for your home. Where every plate's design has the possibility to be, like the Geese collection, a representation of your identity, heritage or traditions, and uniquely your own.
---
Images courtesy of Carl Ostberg, Richard Powers, Abraham Chan Design Office & the Nymphenburg Archive
Words by AVENUE ROAD