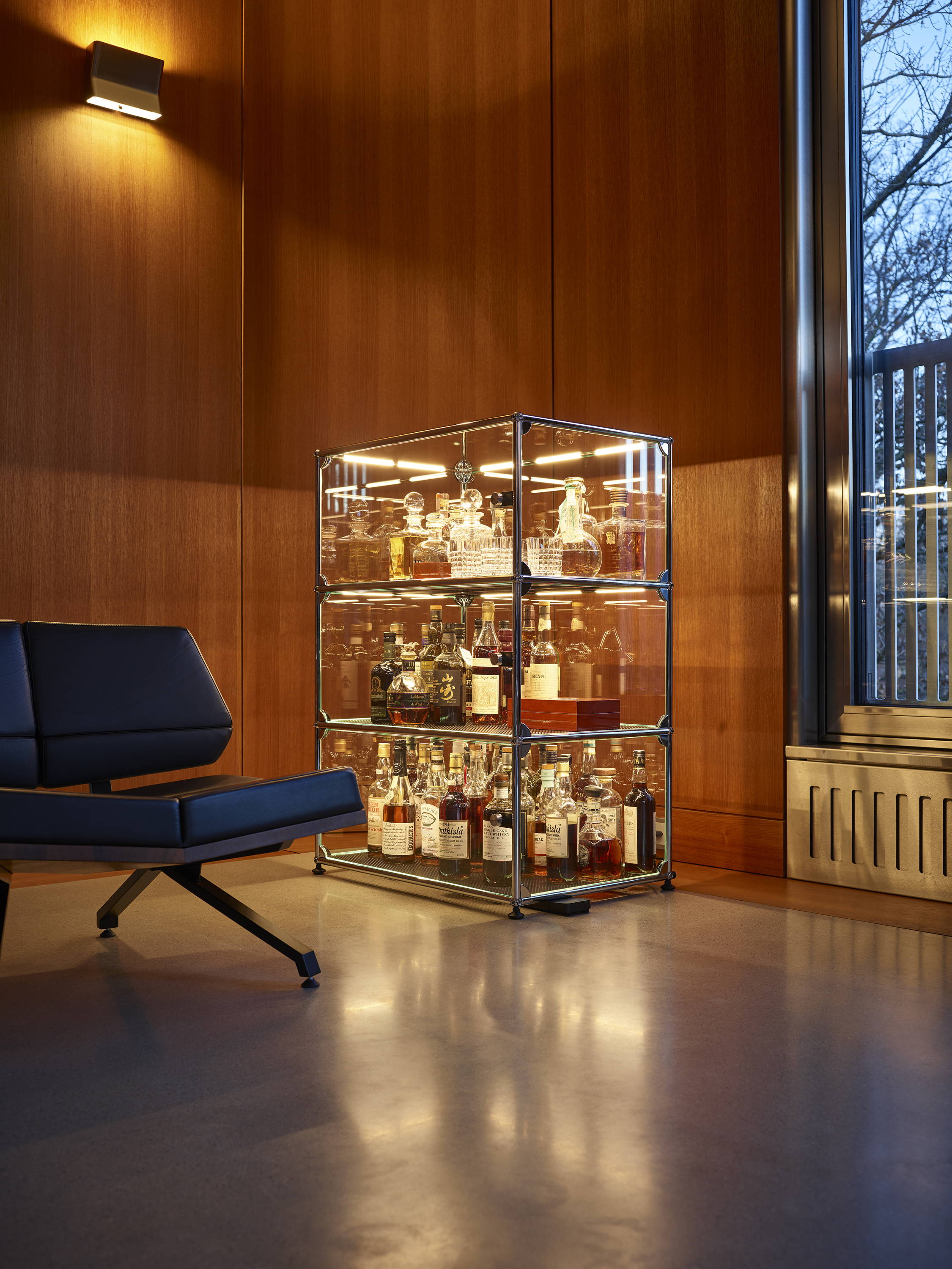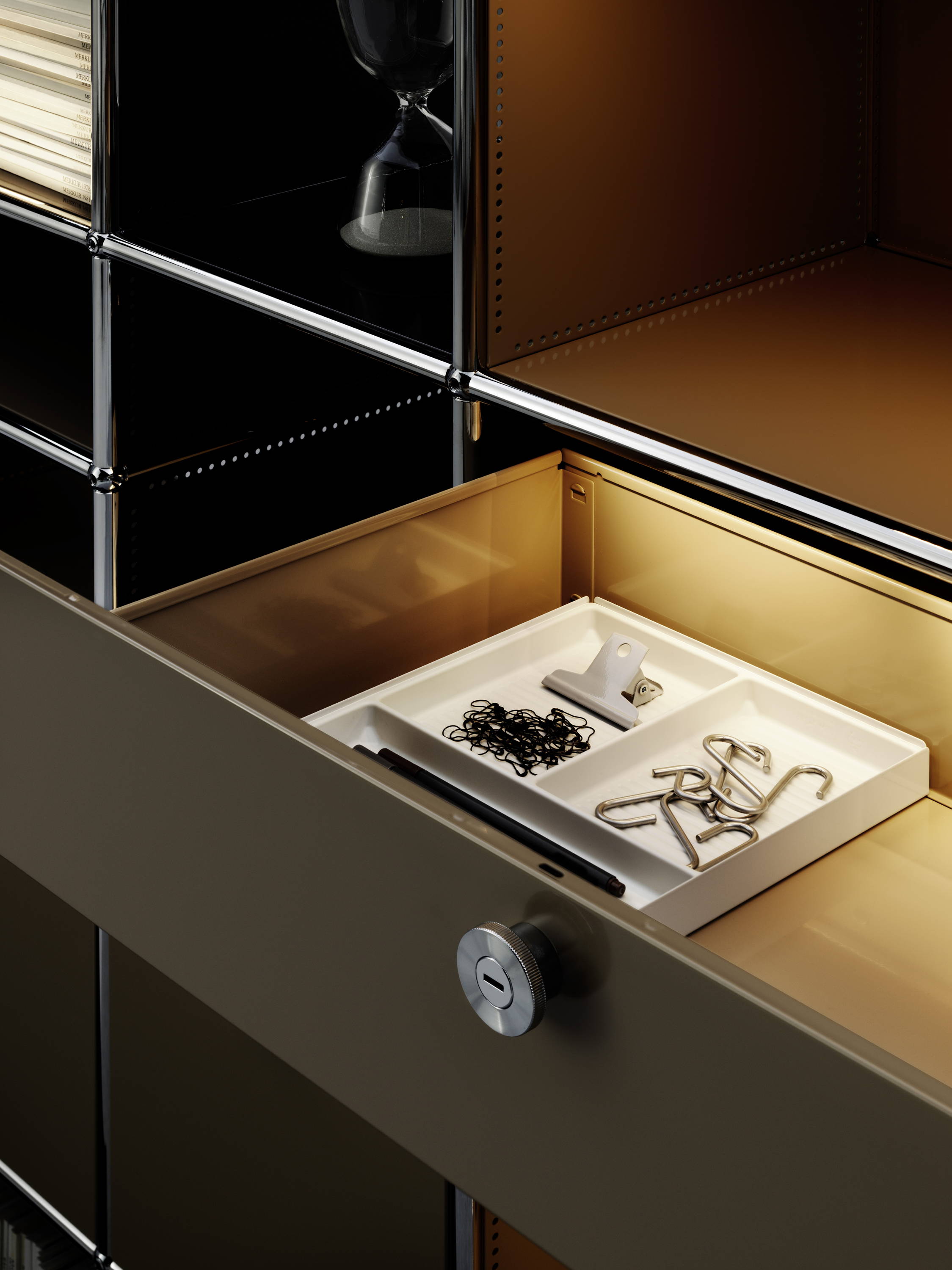 Now, more than ever, change is a necessity. In our multi-tasking world, being adaptable, flexible and cutting-edge are the indispensible features of modern living. If you're clever enough to manage all of that with impeccable style and uncompromising quality, well, you might just be admired for years to come.
More than half a century since its debut, the Haller modular furniture system by USM is a Swiss design classic that continues to surpass expectations about the features and flexibility furniture can deliver.
What stays consistent is USM Haller's innovative chrome tube and ball-joint construction, which lets structures be endlessly customized and expanded to suit evolving demands for colour, space and functionality – be it storage, display or office solutions.
The introduction of USM Haller E adapts the original principles of freedom and flexibility for today's plugged-in and powered-up society. Dimmable lighting elements and USB chargers can be discreetly snapped into recesses provided in the metal tubing, offering contemporary convenience where it's least expected and most useful.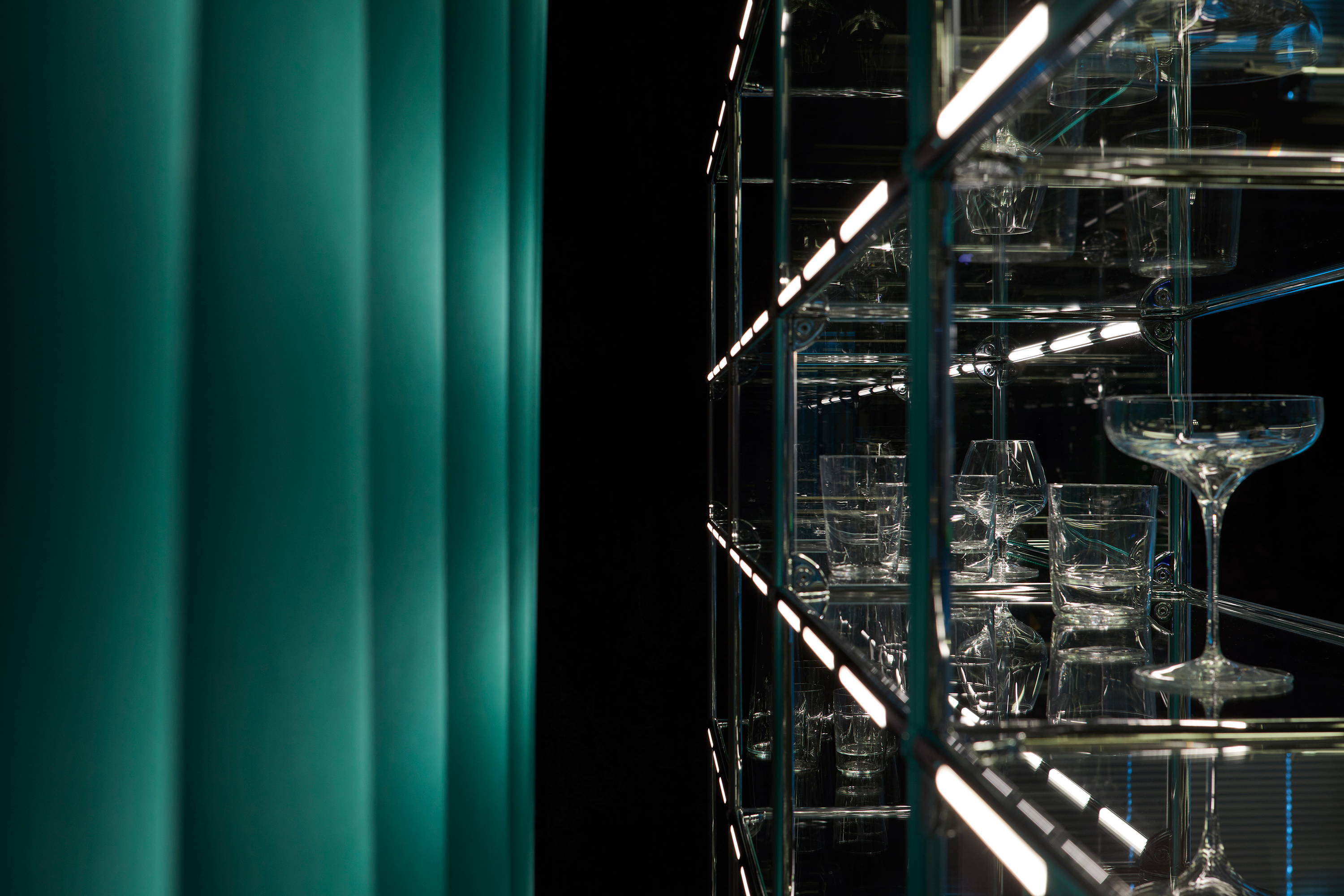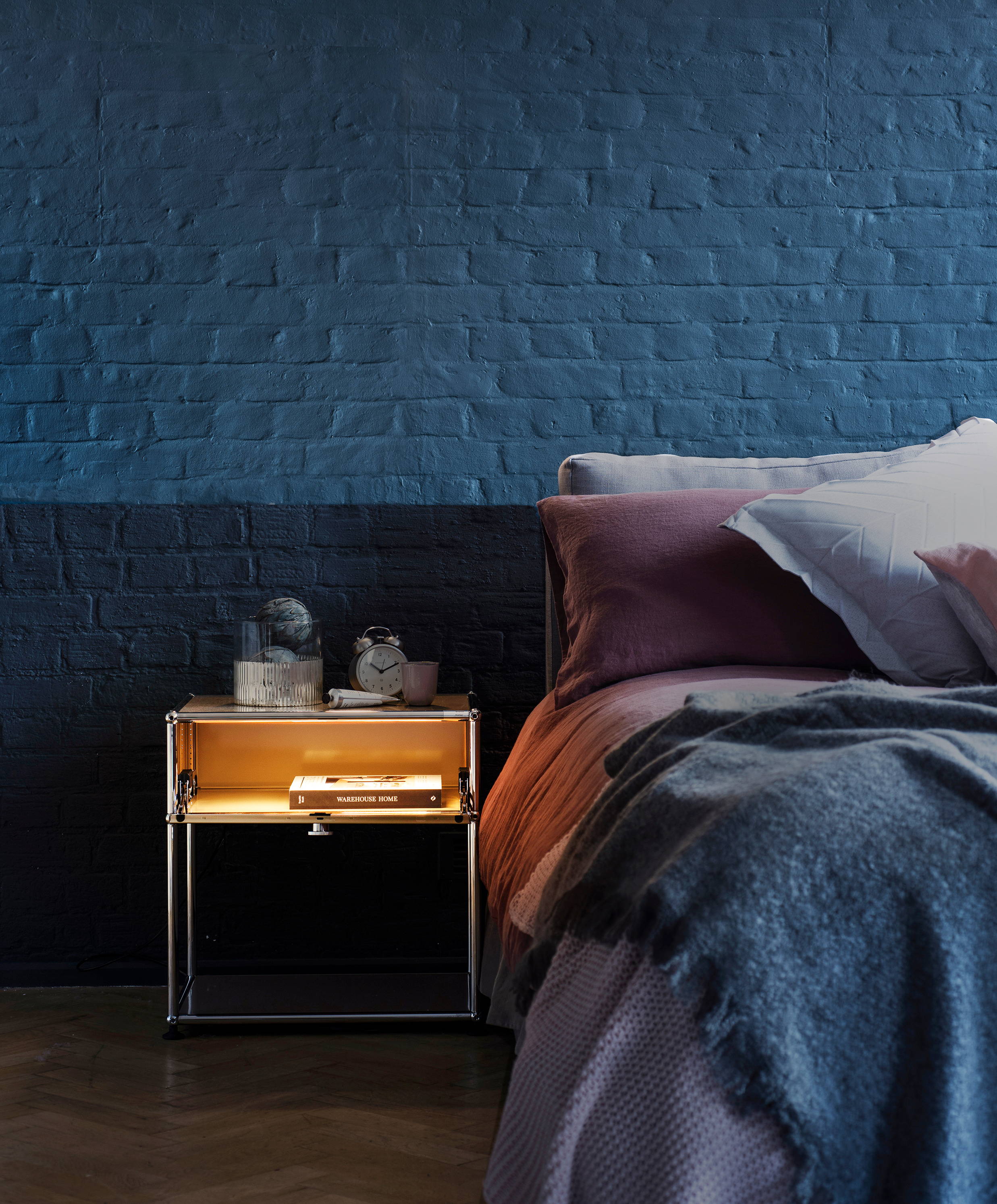 Aim the lighting elements at shelves and inside cabinets to highlight treasured objects to dramatic effect, or reflect the lighting off walls or into rooms to create atmosphere and ambiance. Sensors automatically switch on interior lights to provide a clear view inside drawers and cupboards, and if lighting elements are mounted at the base of any USM Haller E furniture, they can be used for orientation and way-finding. Choose between warm or cool white lights to change up the mood for a special event or to balance seasonal shifts in natural light.
Like the modular lighting elements, USB chargers can be snapped into Haller's framing wherever they're needed for connecting mobile devices. At this level of ease and efficiency, running out of battery life should be a concern of the past.
The promise of wireless power is often, in reality, just a solution for hiding wires. What makes USM Haller E truly revolutionary is that the structure itself – the load-bearing e-tubes and e-ball-joints – acts as the conductor, cordlessly guiding the electrical current. A slim adaptor that fits discreetly under the shelving plugs into a wall or floor outlet, then connects to an e-ball joint near the ground. The adapter uses a single cable and is so subtle, it goes unnoticed. This truly wireless design allows Haller E furniture components to be switched and reconfigured as quickly and simply as the original Haller system.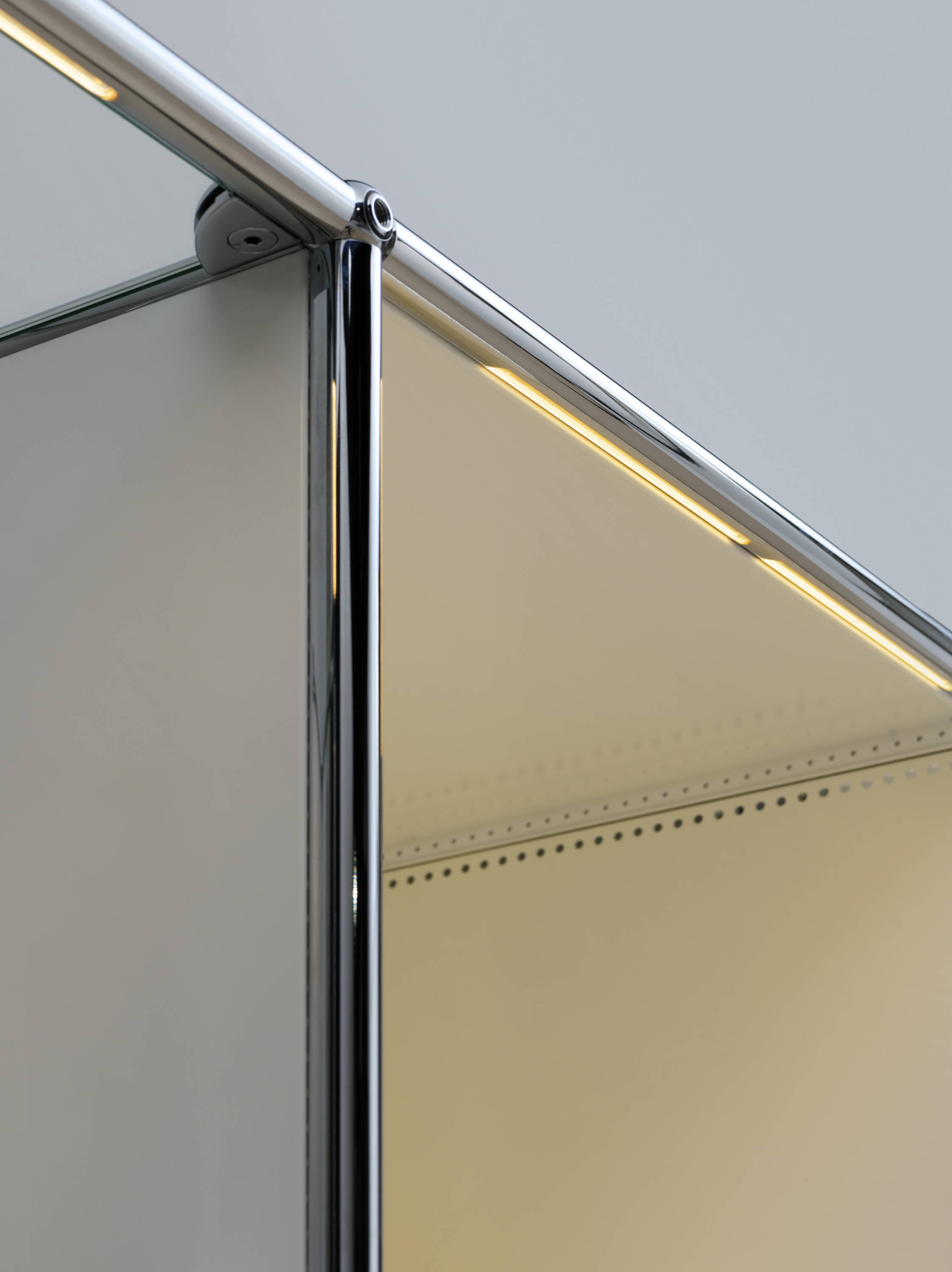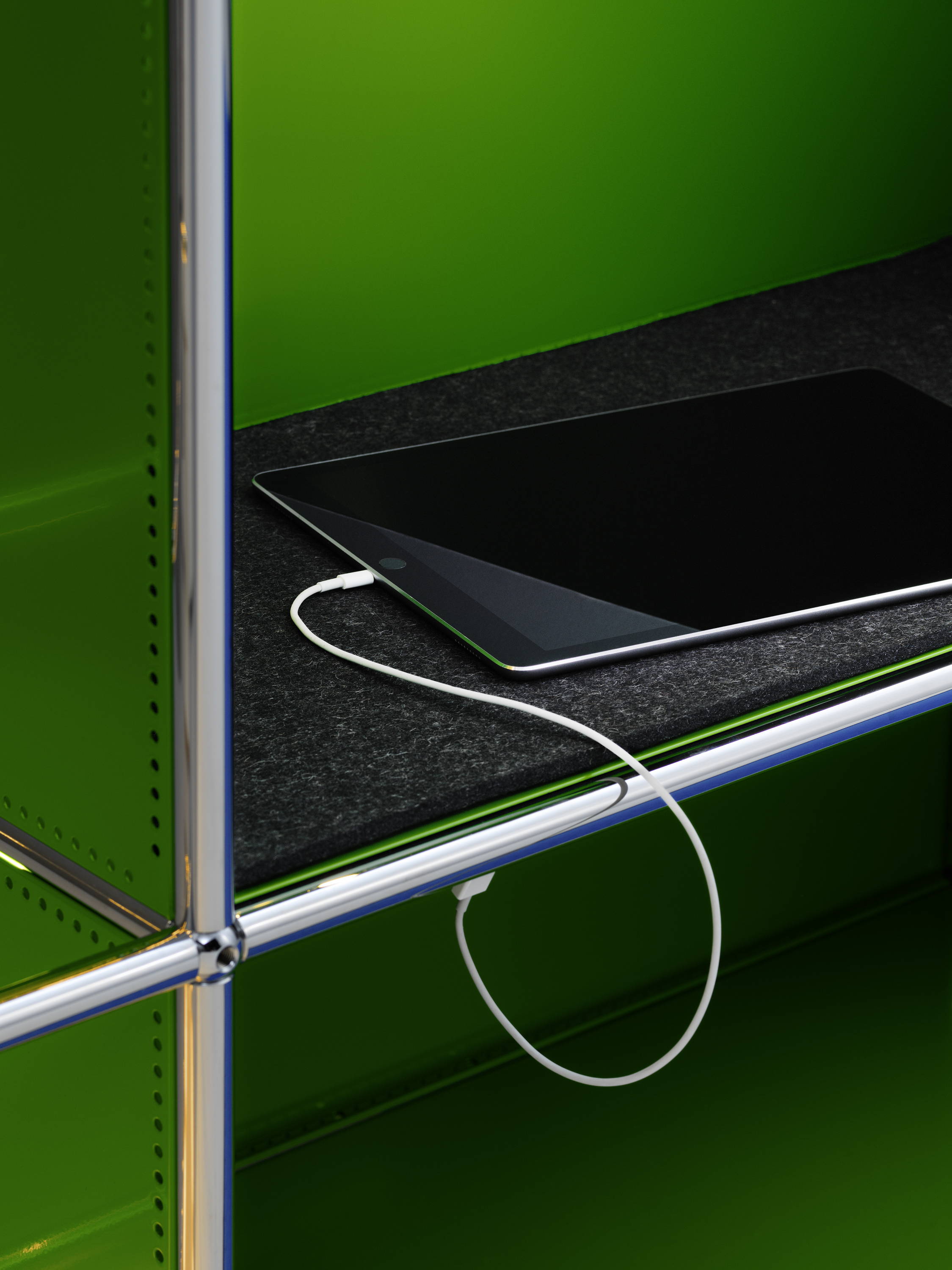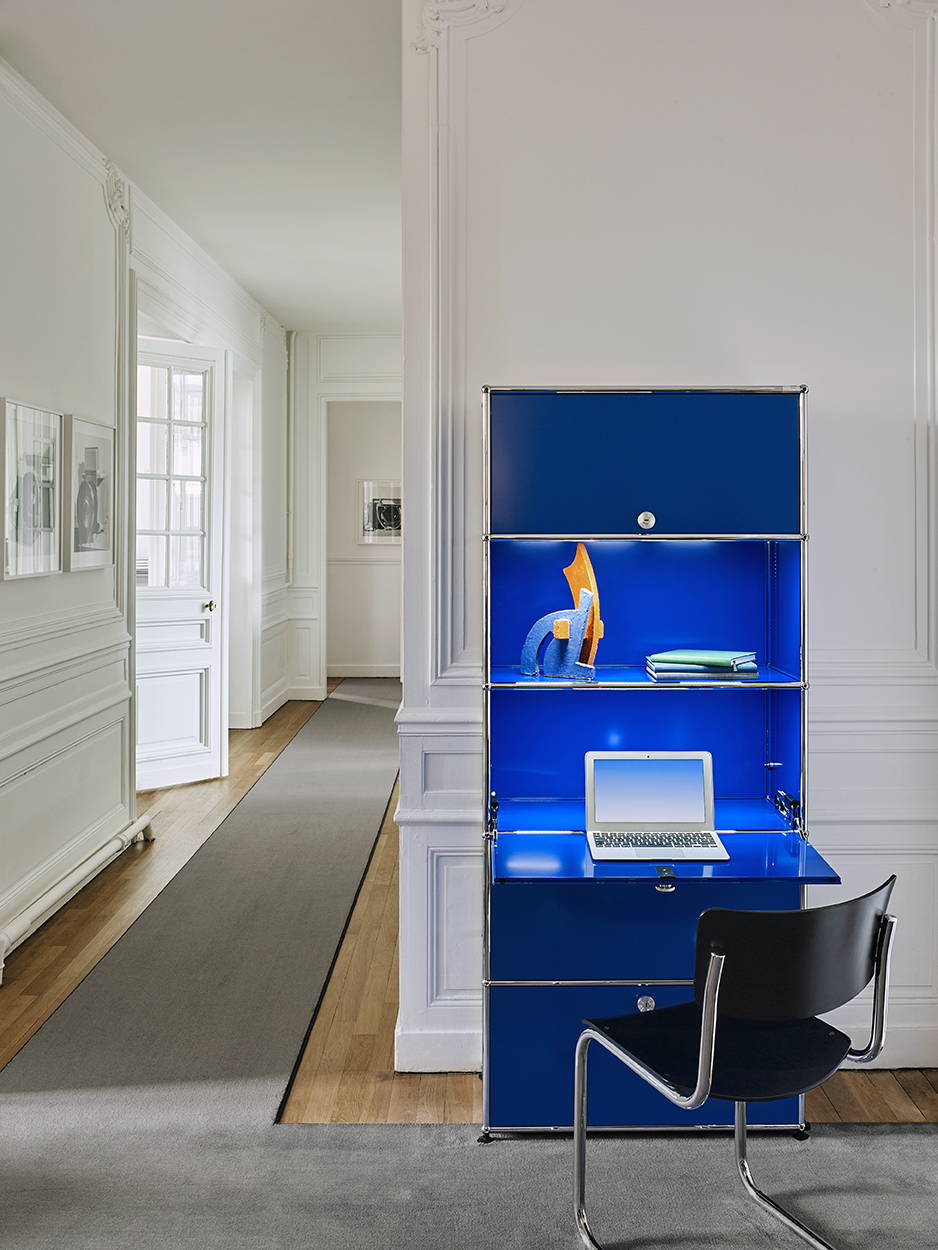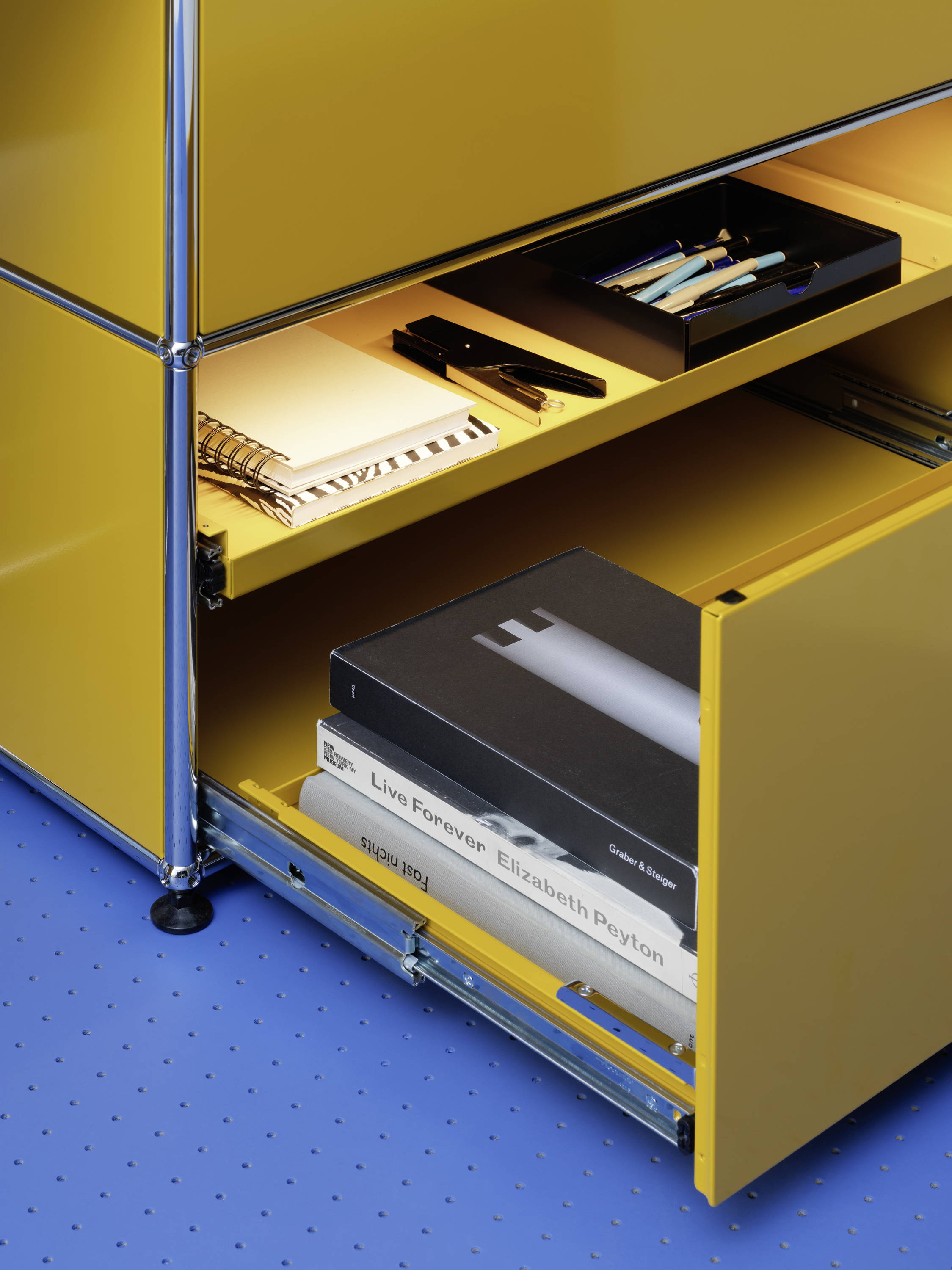 Both USM Haller and USM Haller E systems include metal insert panels, drawers and doors in a range of colours and treatments that encourage a creative approach. Consider a column of Steel Blue cabinets to make storage the focus in an all-white room, or brighten a work zone with a Golden Yellow desk. It's serious design with a playful streak. The system's sleek design supports a bolder take by ensuring the results are always refined.
The new generation of USM Haller E represents seven years of research and development, and sets the standard for future-proof furniture. But the Swiss firm sees its progress as a starting point only. Touch-sensitive surfaces, control via mobile app and programmable features (such as precisely timed lighting scenarios) are on the horizon. It's change for the better.
---
Words by Kimberley Brown
Images c/o USM