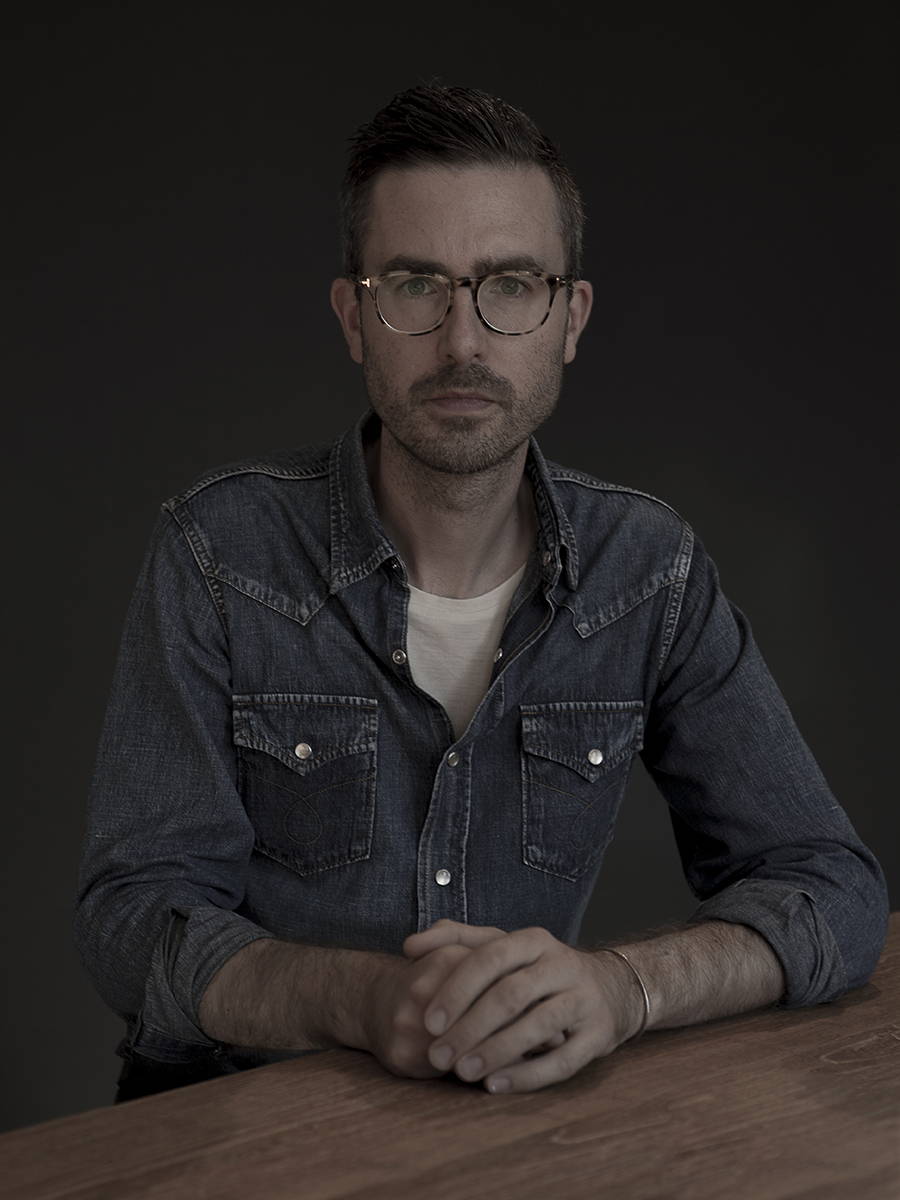 Michaël Verheyden's home studio checks off all the hallmarks of real estateenvy: high ceilings, large windows, spacious living quarters, a concrete floor and a gorgeous open foyer. The 1960s house, now stripped of its musty carpeting and original tapestries, is a convincing reason to move to the countryside. It's also the perfect space to showcase the simple luxury of hiswork: marble vessels, bronze-rimmed crystal vases and rectangular trayscoated in suede.
"I felt inspired by Raf...Maybe if I hadn't met him I would've become an average designer or maybe I would've given up on design and done something else. He really showed me; I was really inspired by his passion."
Verheyden designs his furniture and home accessories in one of the quieter patches in northeast Belgium. It's a rarity for a place to feel truly remote in the dense country, but Bokrijk, a small town in the region of Genk, comes pretty close. The view from his living room window is overwhelmingly green; neon-clad cyclists and dog walkers amble along a tree-lined path.
The region between Antwerp and the Dutch border has been home for his whole life. The nearby city, also called Genk, was a major coalmining hub in the 20th century, attracting workers from eastern Europe, Turkey, Italy and Greece. It's the best of both worlds – a small town with big-city diversity.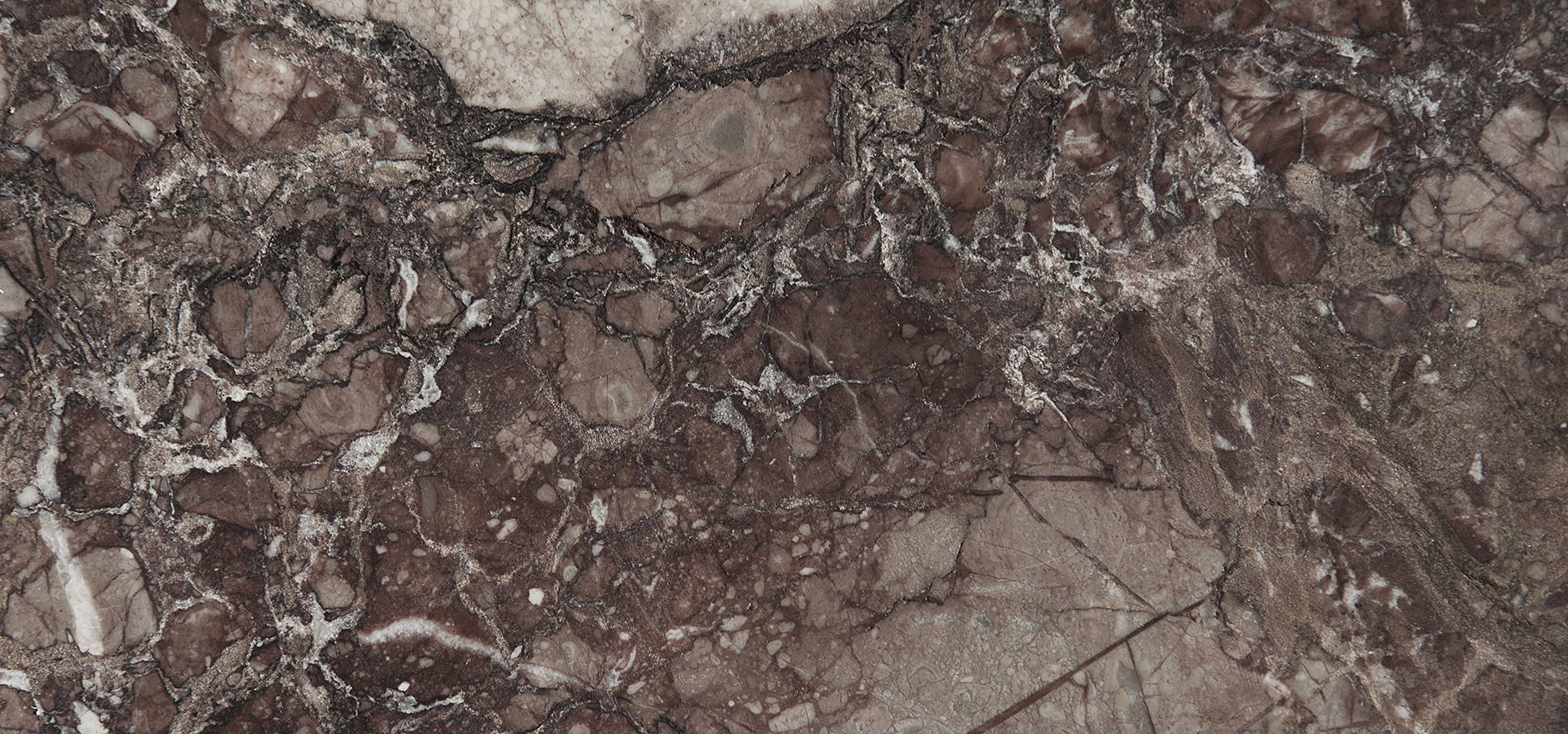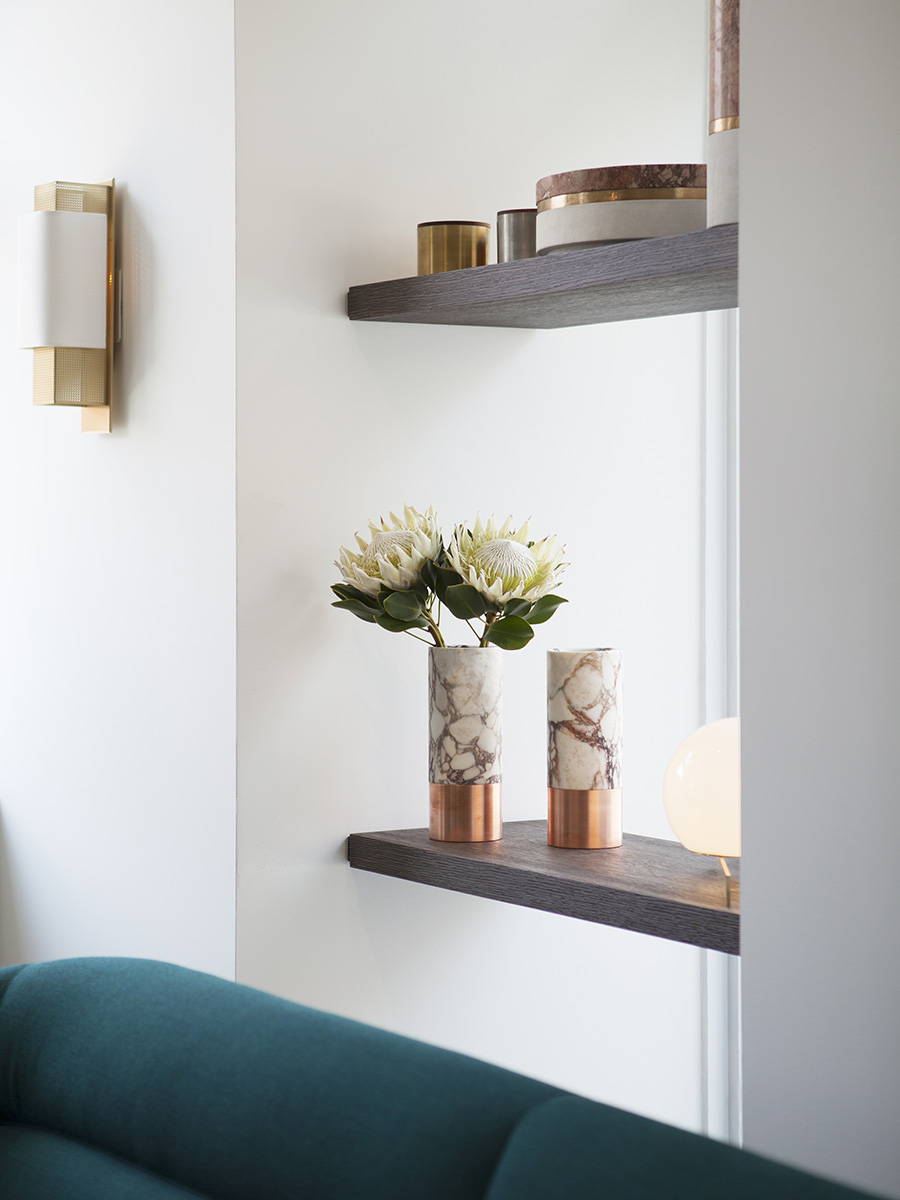 When the last coal mine closed in the late '80s, the industrious people found new things to build, furniture being one of them. The solution to set up a home studio emerged a few years ago when Verheyden and his wife-cum-business partner Saartje realized they weren't spending any time in the home they had put so much effort into creating.
Because the business consisted only of the two of them – with the exception of a recently hired part-time assistant – the logical solution was to bring the studio home. The result was more time to enjoy the space, although this meant their howroom now doubles as their living room.
Their bedroom, bathroom and guestroom are separated from the rest of the house by a corridor, and it's the only section of the house that isn't shared with staff and clients. The blend of private and public doesn't bother them in the least. "We take our work very personally and only work with nice people, so it doesn't feel strange to work and live under the same roof," Verheyden says over a cup of tea sitting at a table he built. "Living and working with our objects and furniture puts things in perspective. It really gives us joy to see and use our stuff on a daily basis. The same pleasure I hope our clients experience too."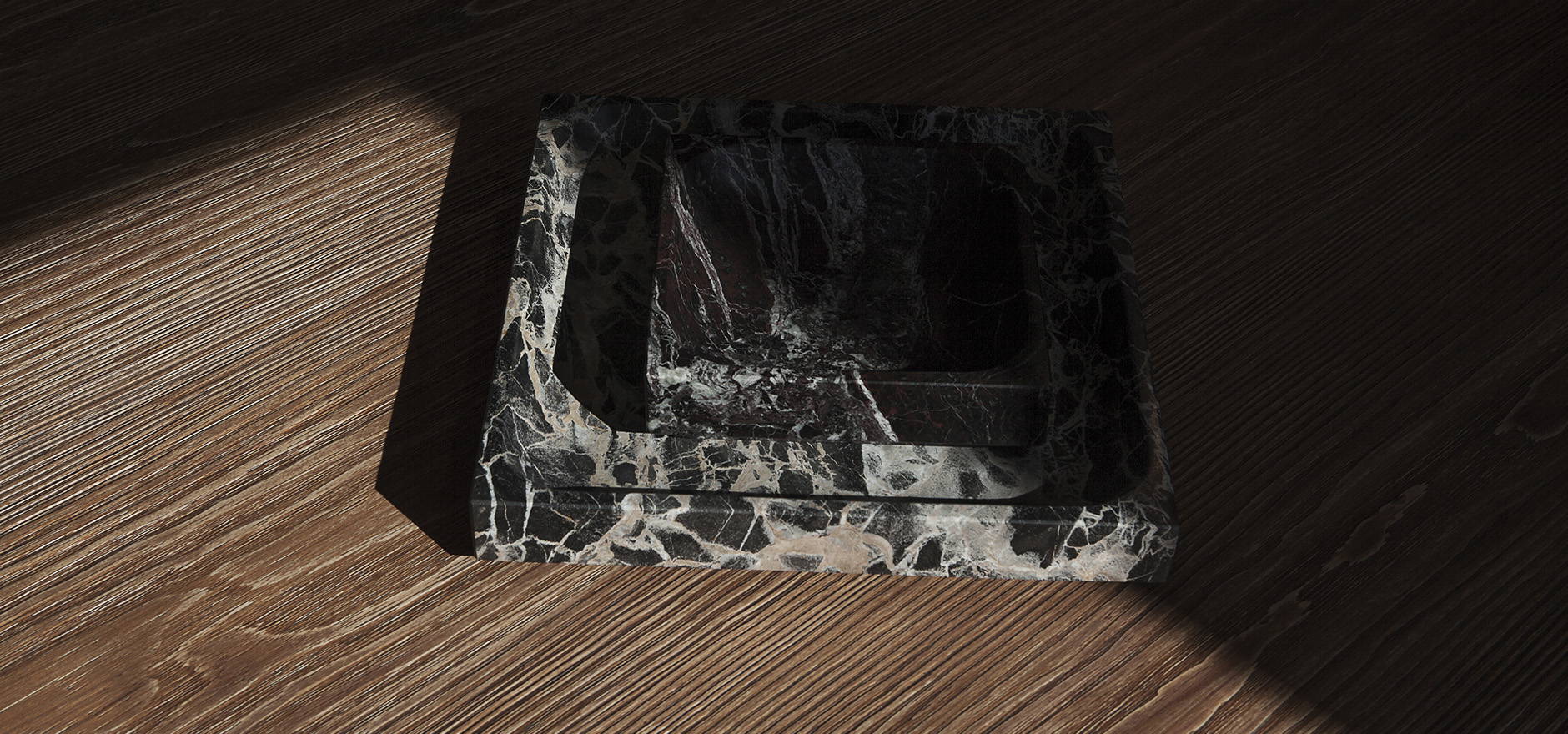 The studio has an open office area where Saartje, who Verheyden met at a museum, sits behind a large iMac screen while their cat Mocky snakes between chair legs as they work. Adjacent to this is the showroom, where sleek chairs sit below black and white photographs of the beach framed with untreated wood. Marble vases are showcased in clusters throughout the space. Around the corner is his workshop, where spare parts and excess textiles are stacked on tidy shelves. Two black metal rectangles are freshly painted on his desk, the sharp smell of lacquer still hanging in the air.
"I try to make pieces that are both subtle and extreme," he says. Subtle in that his pieces don't claw for attention in their environment. He shies away from the ostentatious end of the design spectrum, stating that crazy shapes belong in a gallery space, but not in the home. "Nobody lives like that. Functional objects should be humble."
His work rejects much of the commercial context that drives 99 percent of furniture production, which is where he considers his work extreme. "We don't want to work like most commercial companies who start with the price and then start developing the product." Instead, he starts with an idea and doesn't think about the price point until the end, letting the design lead the process.
Before he became the uncompromising furniture designer he is now, Michaël Verheyden worked in fashion. When he was 18, he saw an ad placed in the local newspaper by a young Belgian fashion designer. Raf Simons, who later went on to become the creative director at Jil Sander and Christian Dior, was looking for models to walk his menswear show in Paris. Verheyden was an industrial design student at the time and spent more of his time playing in bands than studying. After seeing the ad, he went up to Antwerp to try his luck.
Simons must have responded well to Verheyden's striking blue eyes and strong jawline. He made the cut and was packed on a bus with his fellow young models. They were driven to Paris, did their 10 minutes on the runway and drove home. Any illusions of glamour in the industry were shattered right then, but Verheyden describes the experience, however brief, as a turning point.
He told his professors he wanted to do fashion like Raf. "They said we can't help you because we don't know anything about it but if he will guide you throughout the year it's fine." The two clicked and with Raf's mentorship, Verheyden completed his industrial design degree with a menswear collection. "I felt inspired by Raf," he says. "Maybe if I hadn't met him I would've become an average designer or maybe I would've given up on design and done something else. He really showed me; I was really inspired by his passion."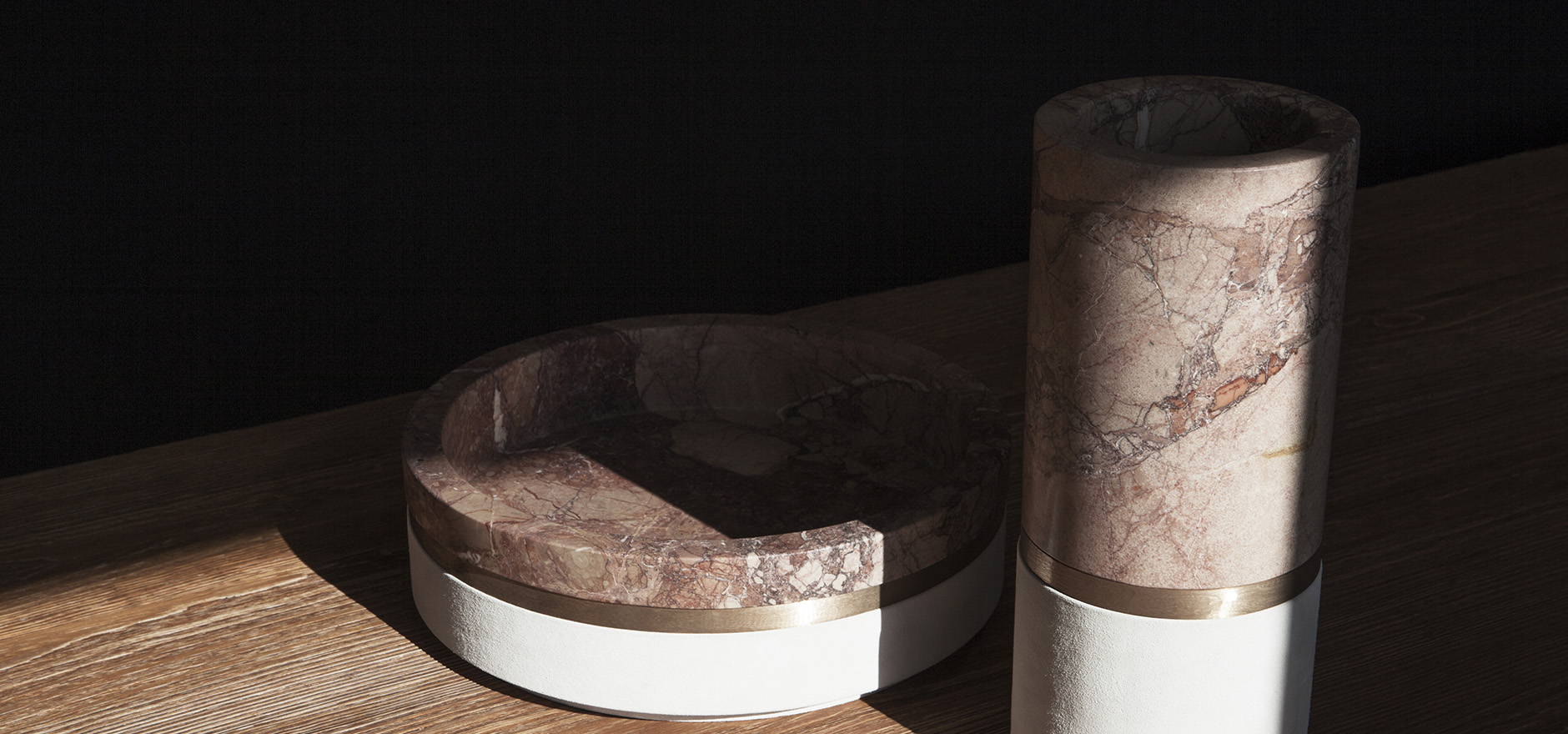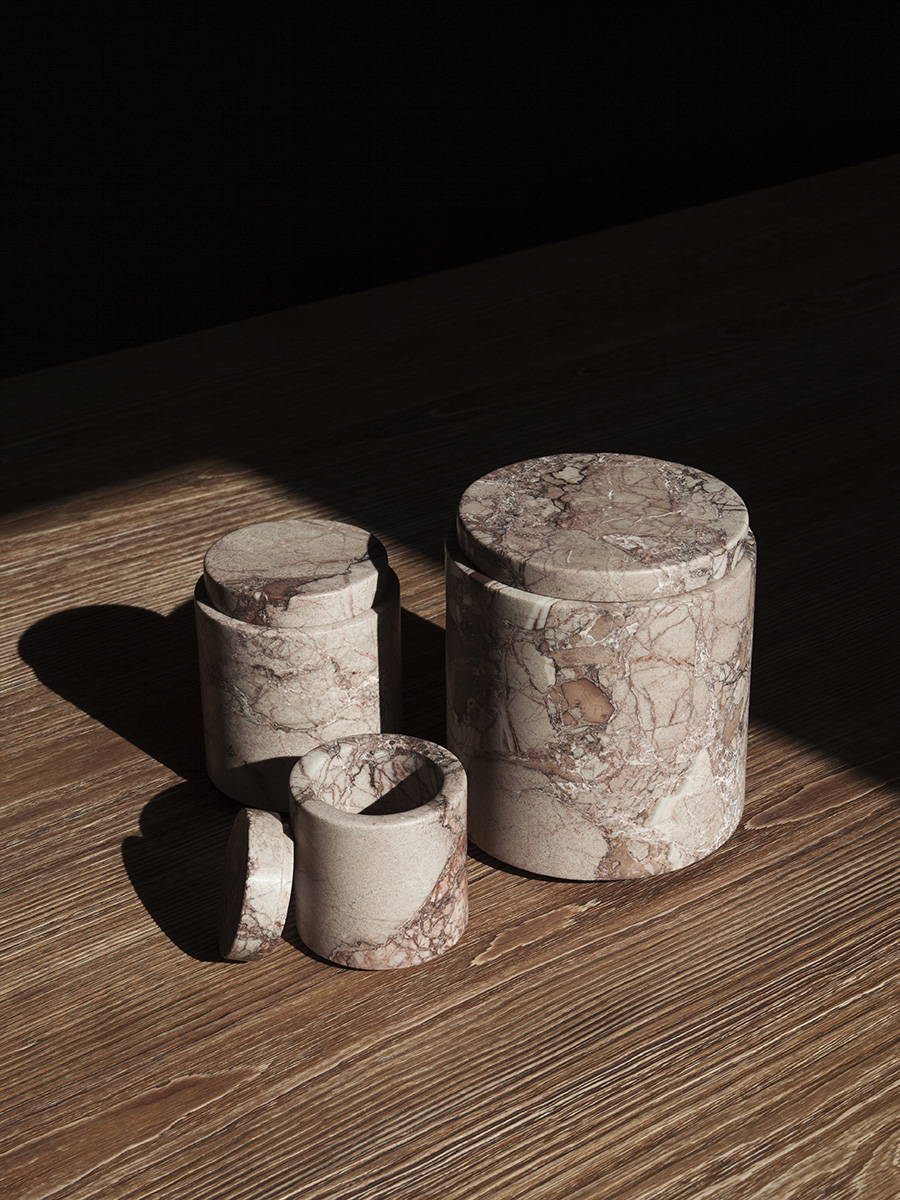 Following graduation, Verheyden tried his luck in fashion. He showed a few collections in Paris and concentrated his efforts on handbags, but didn't make the splash needed to launch internationally. He has no qualms with it – it's not that it wasn't good, it just wasn't the right product at the right time. It also wasn't fulfilling him creatively – designing handbags is only one element and Verheyden was itching to create a more all-encompassing picture. And with so many expected functional elements, there were only so many ways to design a handbag.
Meanwhile, he and Saartje had moved into a new house and realized their ambition for décor exceeded their budget. In order to furnish the place to their taste, they would have to make the pieces themselves. This was hisimpetus to put handbags aside and return to his roots in furniture design. The first collection launched in 2010 and it's been non-stop ever since.
The collections produced in this studio are not mass-produced. Each material is carefully considered – and when he finds something he likes, he sticks with it. Take the Dure Bowl for instance, a shallow cylindrical piece with a leather base, marble top and a bronze ring between the two. The leather comes from a Moroccan supplier he discovered while sourcing for his handbags.
"It sounds a bit silly but sometimes you have to listen to the material," he says. "Sometimes people make things in stone that would have worked better in wood. Every material has its own logic."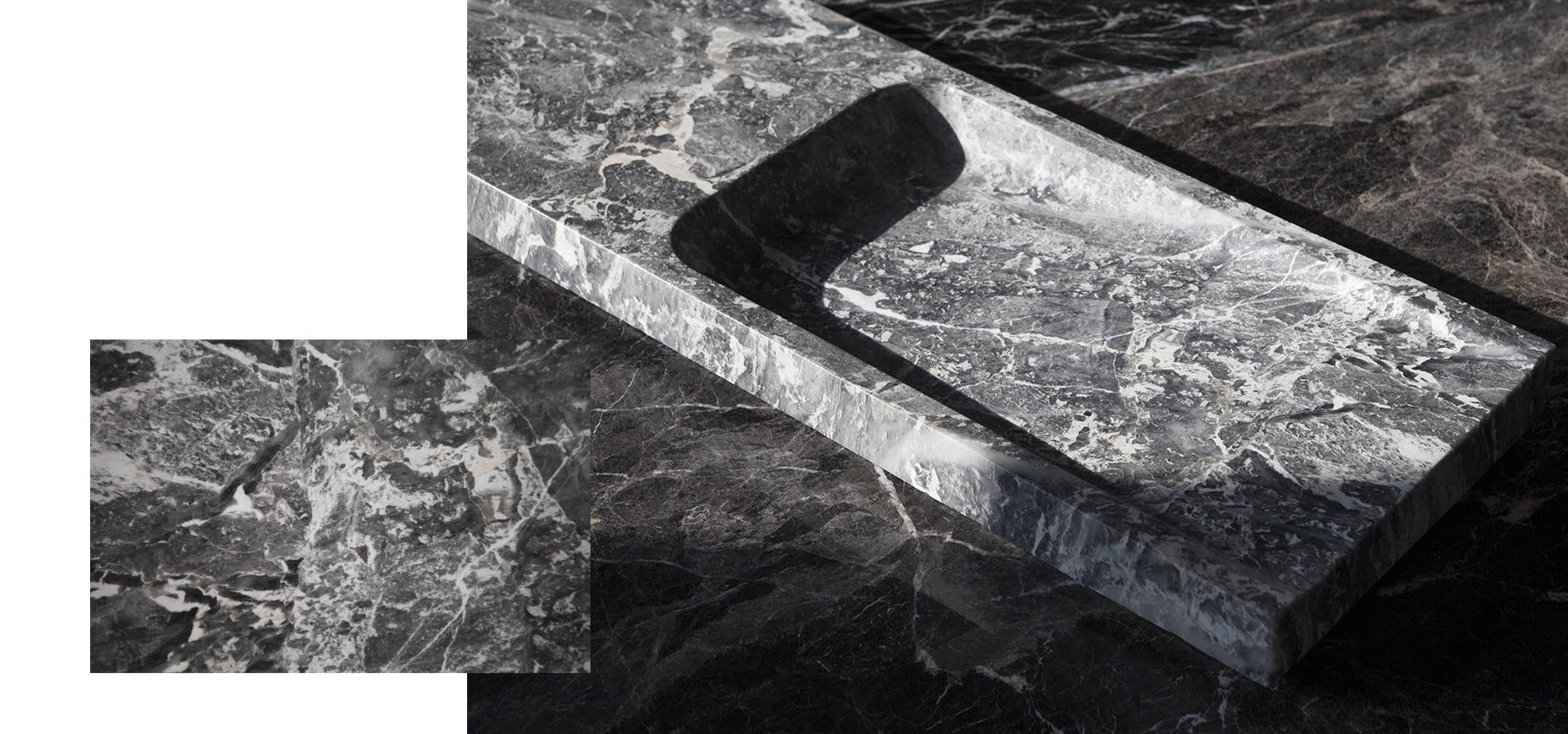 Over the years he has amassed a network of local craftspeople and suppliers, each with their own place in the process. Pointing to the round, blond table he's sitting at, he lists on his fingers a company which cuts and dries the wood, a carpenter who makes the shape and someone else who builds the metal base. At the end of the process is always Verheyden, who meticulously assembles and finishes each piece by hand. And he's not afraid to get his hands dirty. He points to a G55 lounge chair in the corner of his living room. A smooth piece of leather is draped along a slender steel base. Holding it together is a steady line of stitching, a method that's usually for saddle making. "There are not so many people who do this anymore because it's quite painful for your fingers," he says, "but it gives a beautiful result." The slow, finicky process requires pulling thick thread through tough leather by hand; after a day's work Verheyden's hands are taped up. "I'm a very traditional designer," he shrugs.
Verheyden and Saartje's home is a testimony to the creative lives they live. When not working on his collection, Verheyden still plays in a band. A gleaming, cream-coloured Fender Telecaster, a reminder of his days in uni, waits on a stand in his office. For his band's latest release he made 100 special edition CD sleeves out of leftover leather. Saartje too, who is a trained painter, has her large canvases of bold brushed colour hanging throughout the house. "For a long time she didn't have the need to make new work, but now she really enjoys it." He attributes her revived interest in painting back to the house, and all the inspiration such a serene, light-filled space affords.
---
Credits //
Written & Produced by Winkreative
Photography
Sid Singh