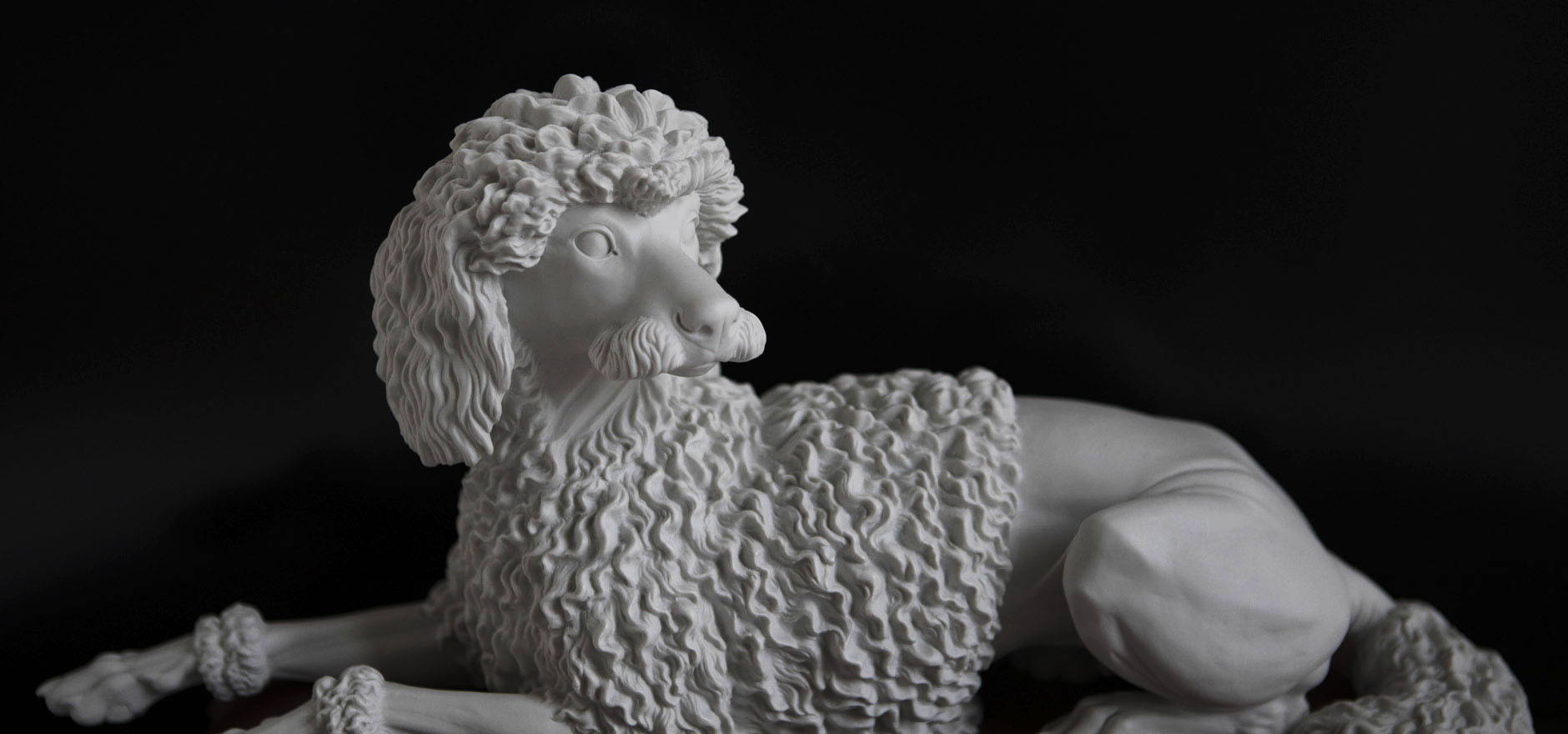 Happy New Year // Join us in Celebrating the Year of the Dog with Nymphenburg Porcelain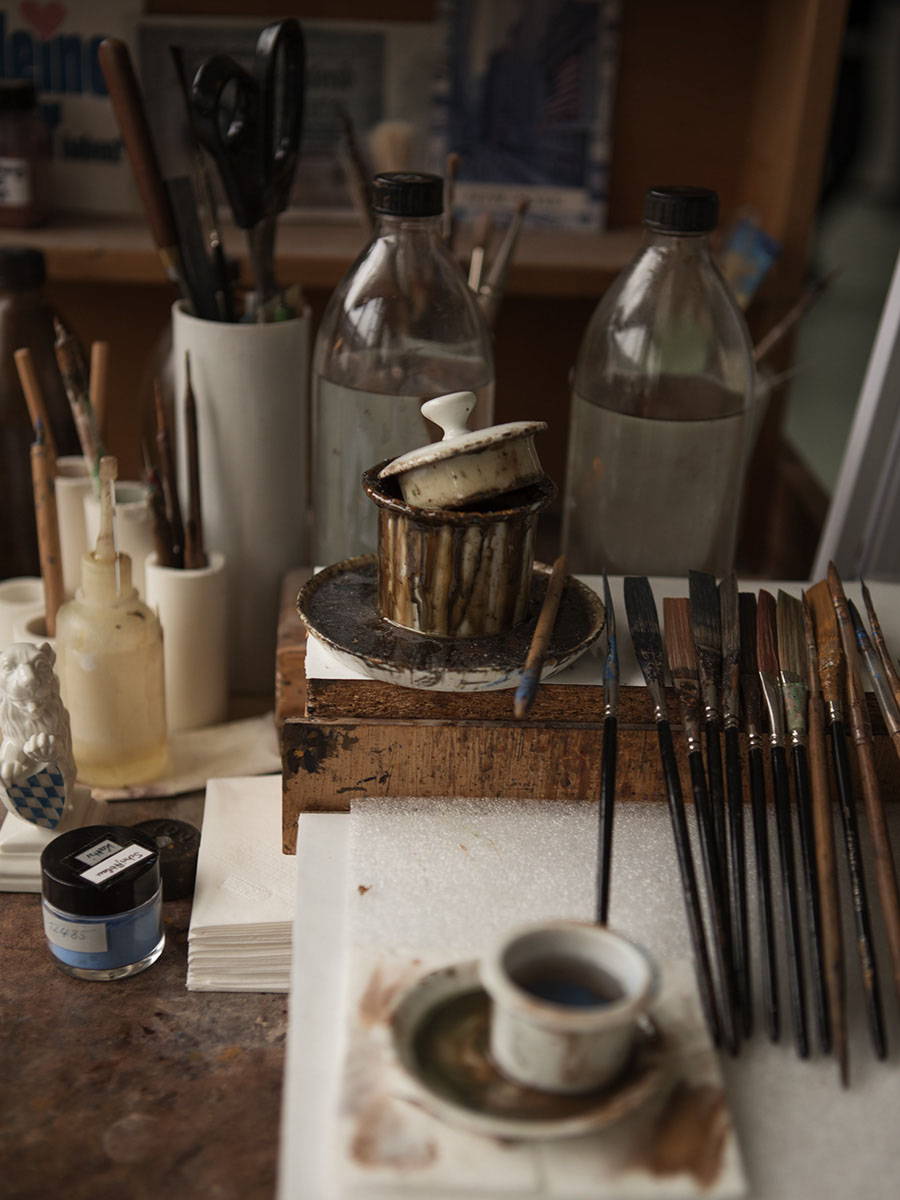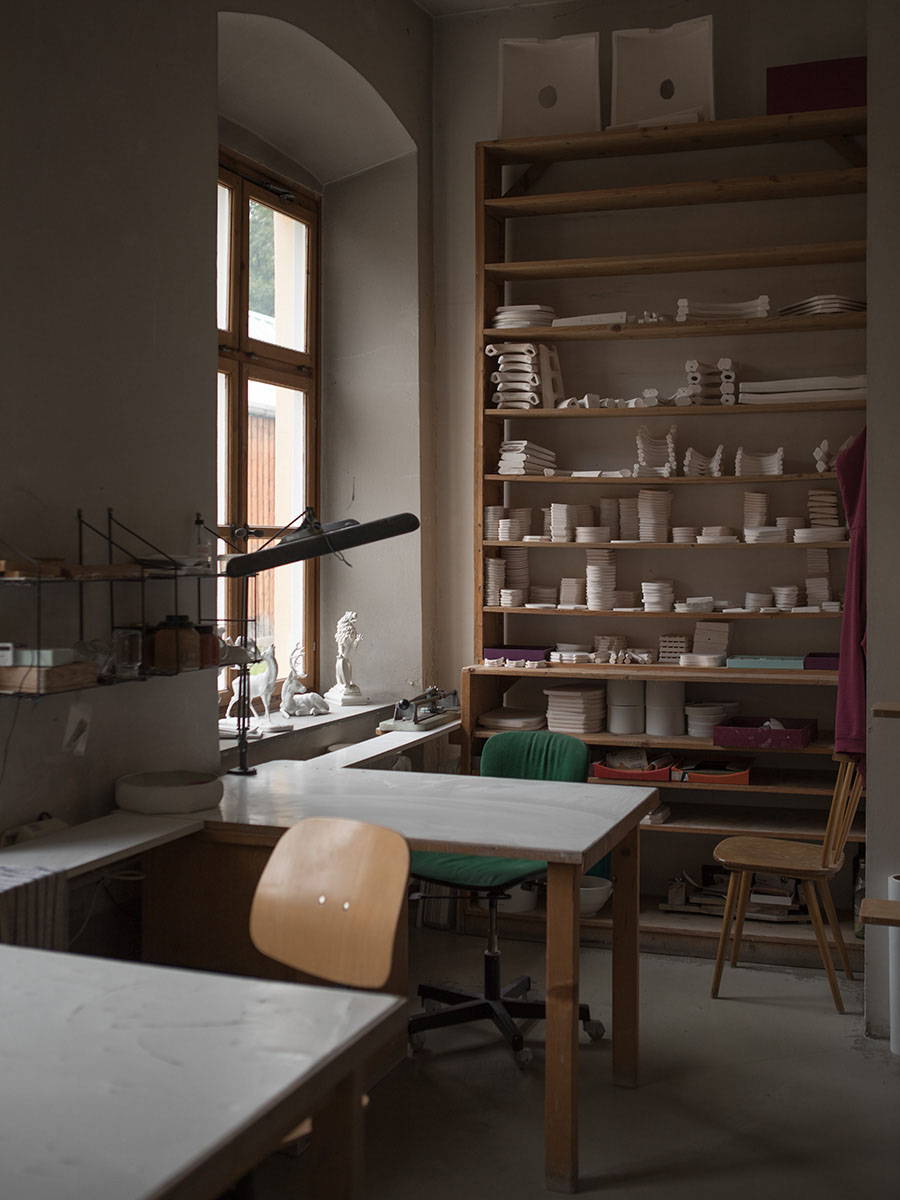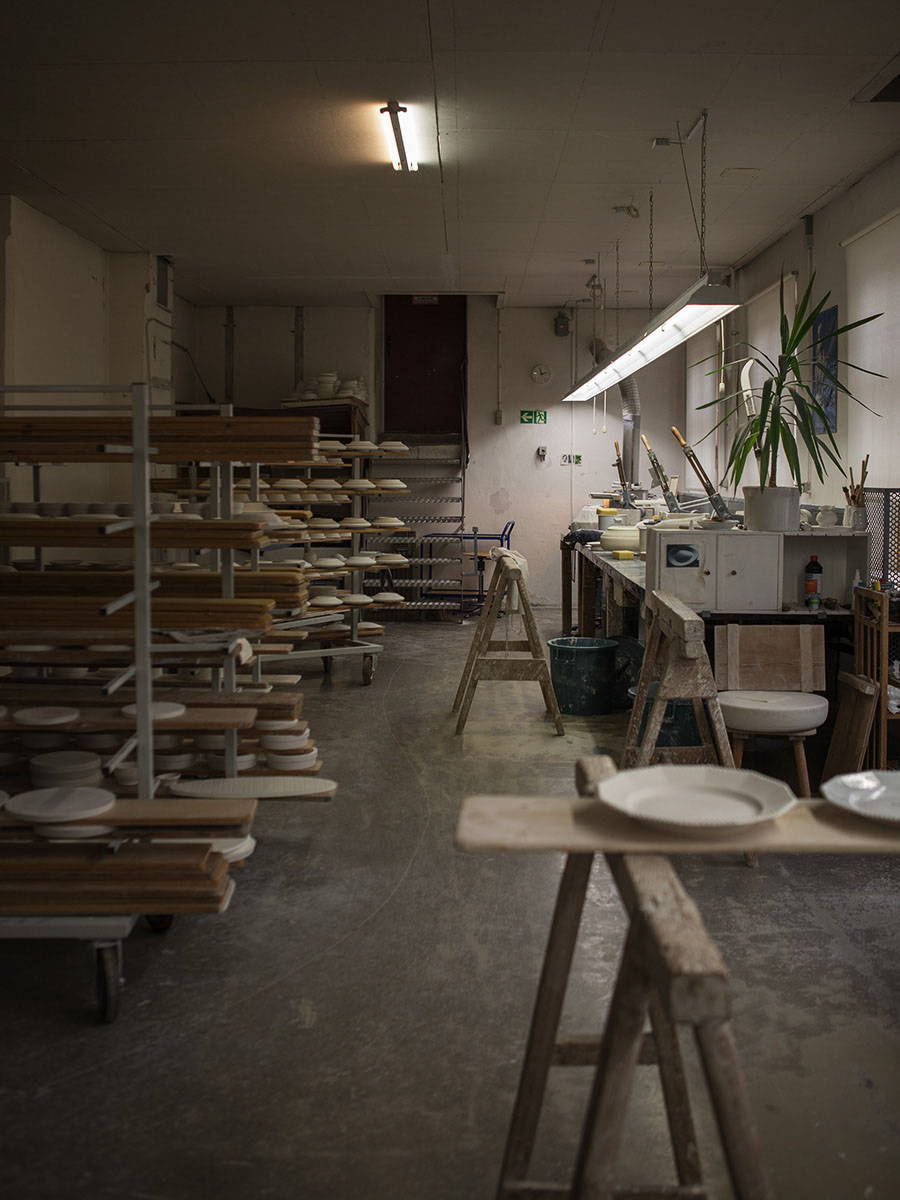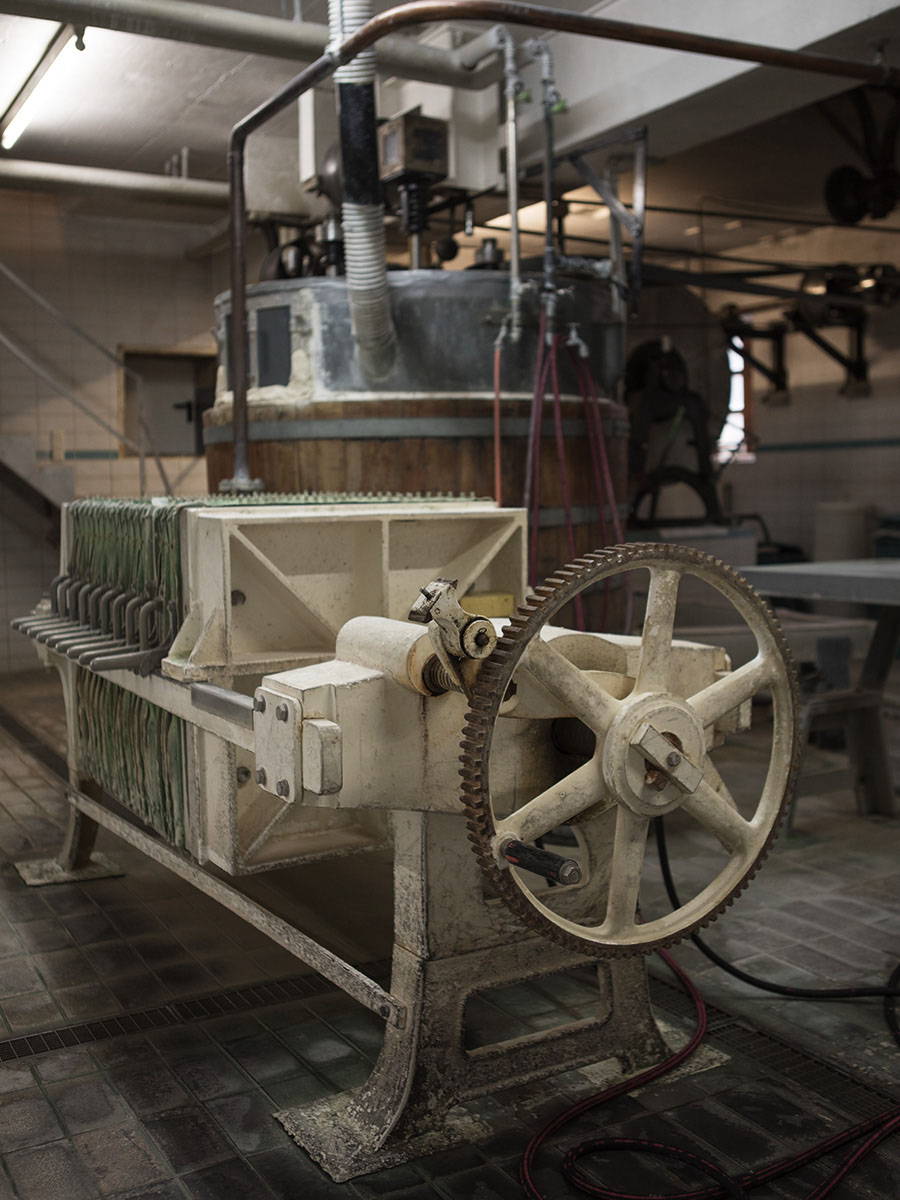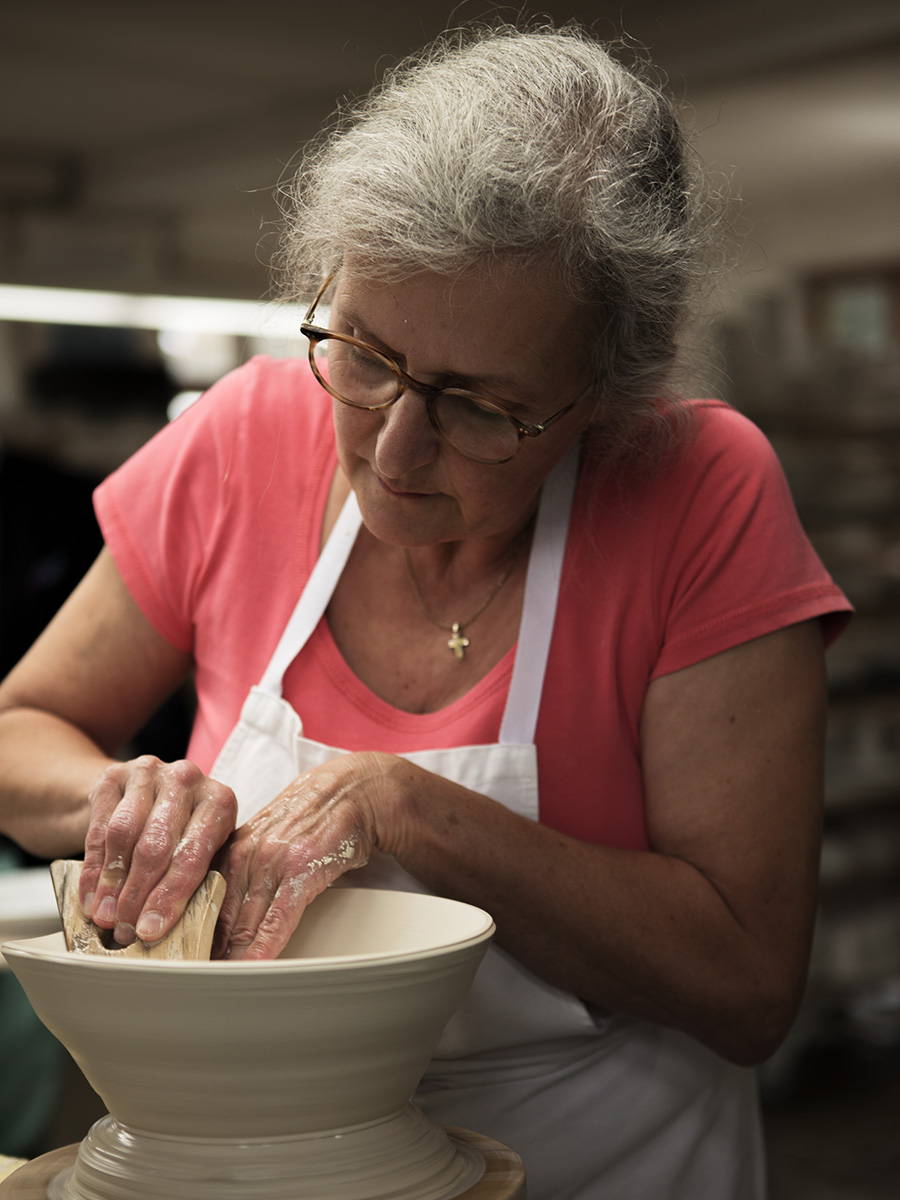 Time stands still at the Nymphenburg Porcelain Manufactory in Munich. the workshop has remained in the same location for over 250 years, on the grounds of the Nymphenburg Palace. The benchmark baroque palace, which formerly housed the summering royal Bavarian family, now mostly bustles with camera-clutching tourists. Inside, each piece is still painstakingly crafted by hand; special orders can take up to two years to be completed. Electricity is strictly verboten – everything is water-powered by the stream running through the palace grounds, part of an adamant refusal to allow modern technology to disrupt the studio's established manufacturing traditions. Even the tiniest details are painted by hand, a skill that artisans perfect for up to 15 years, resulting in impeccable precision and impossibly expressive porcelain faces.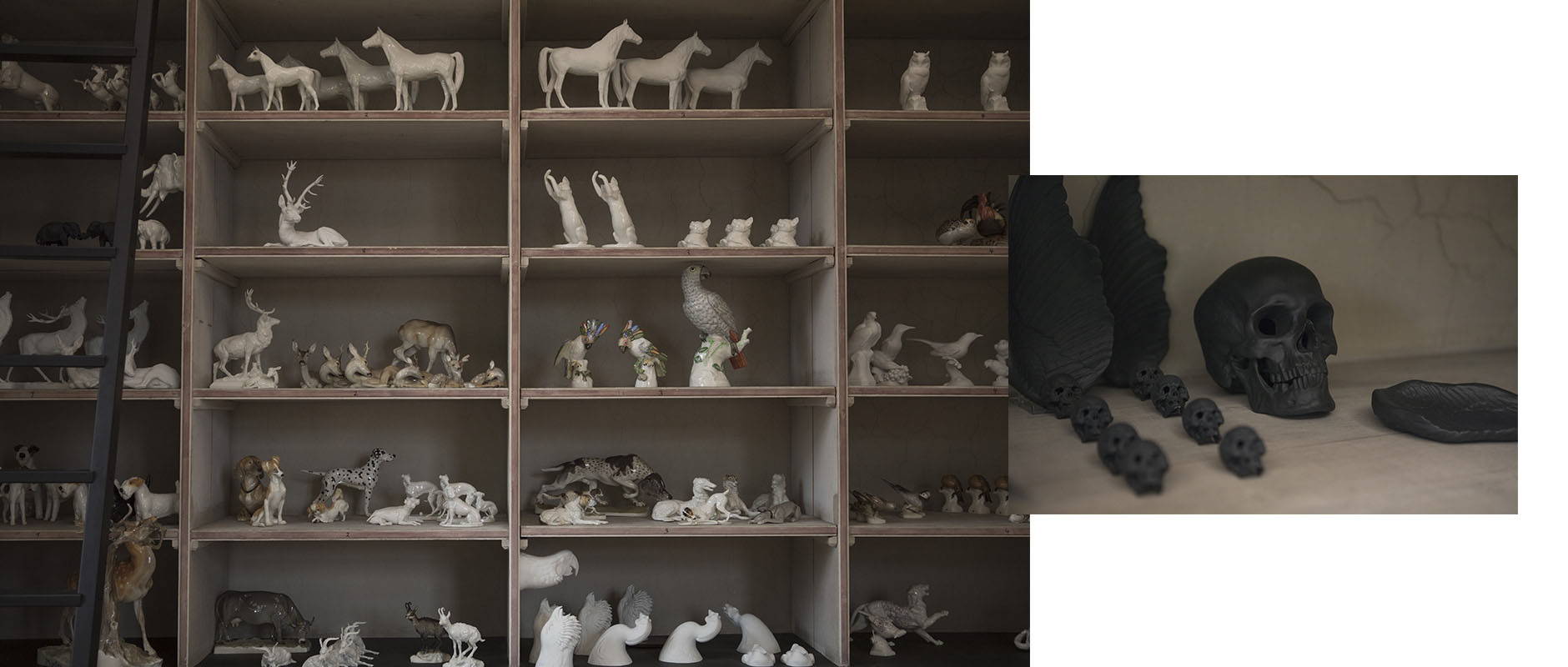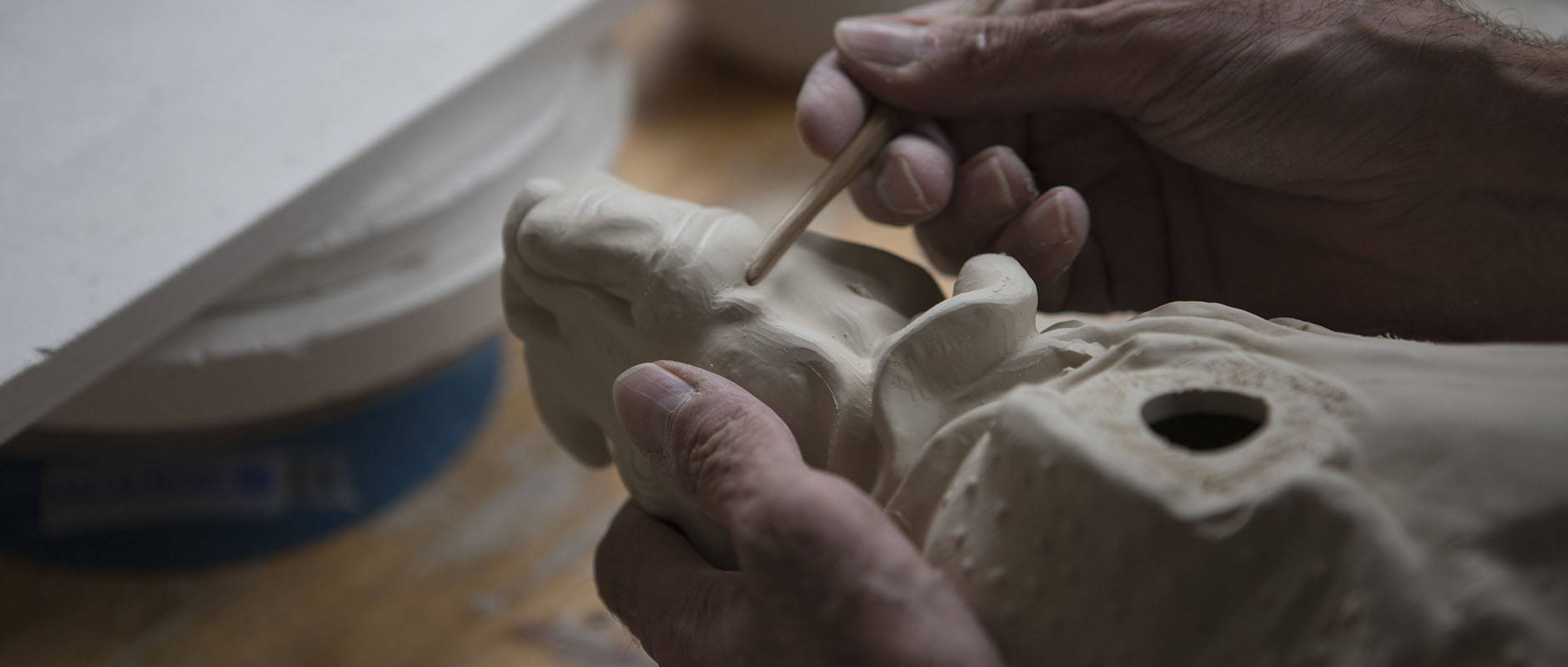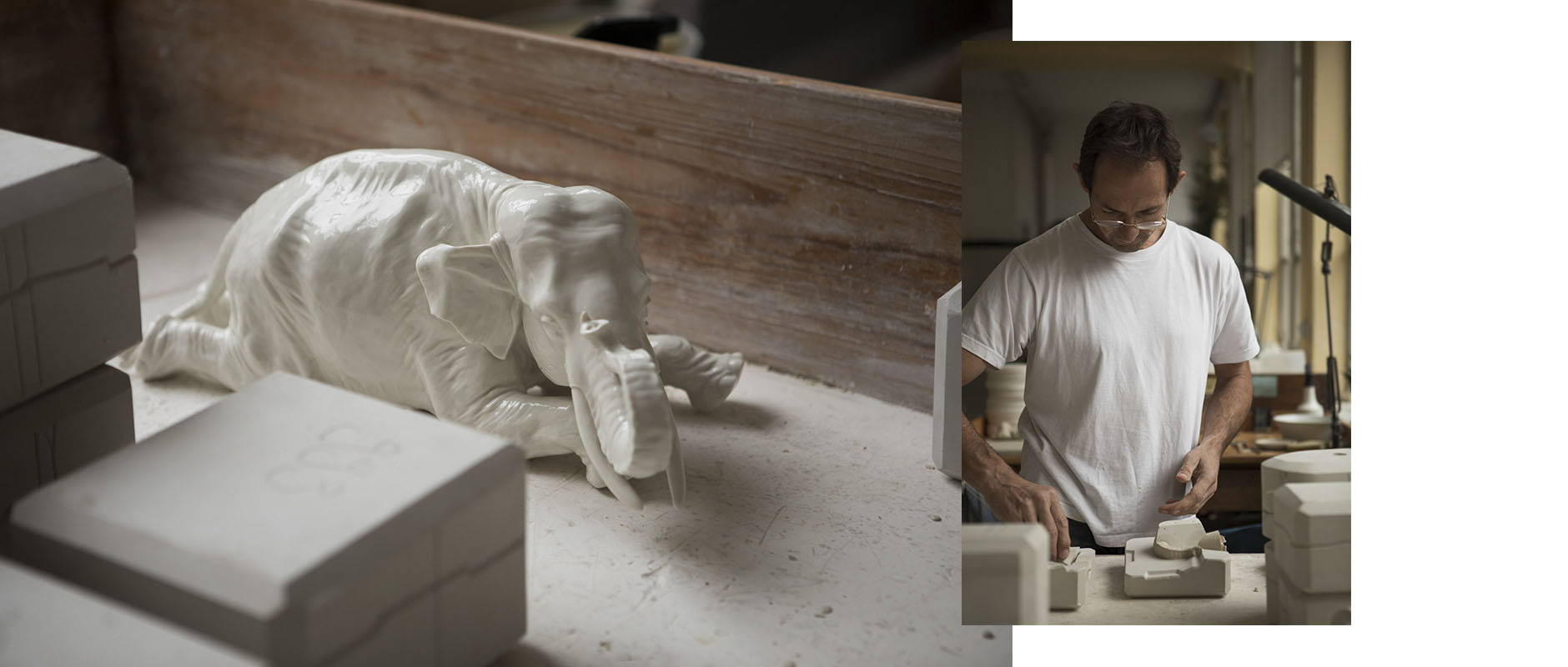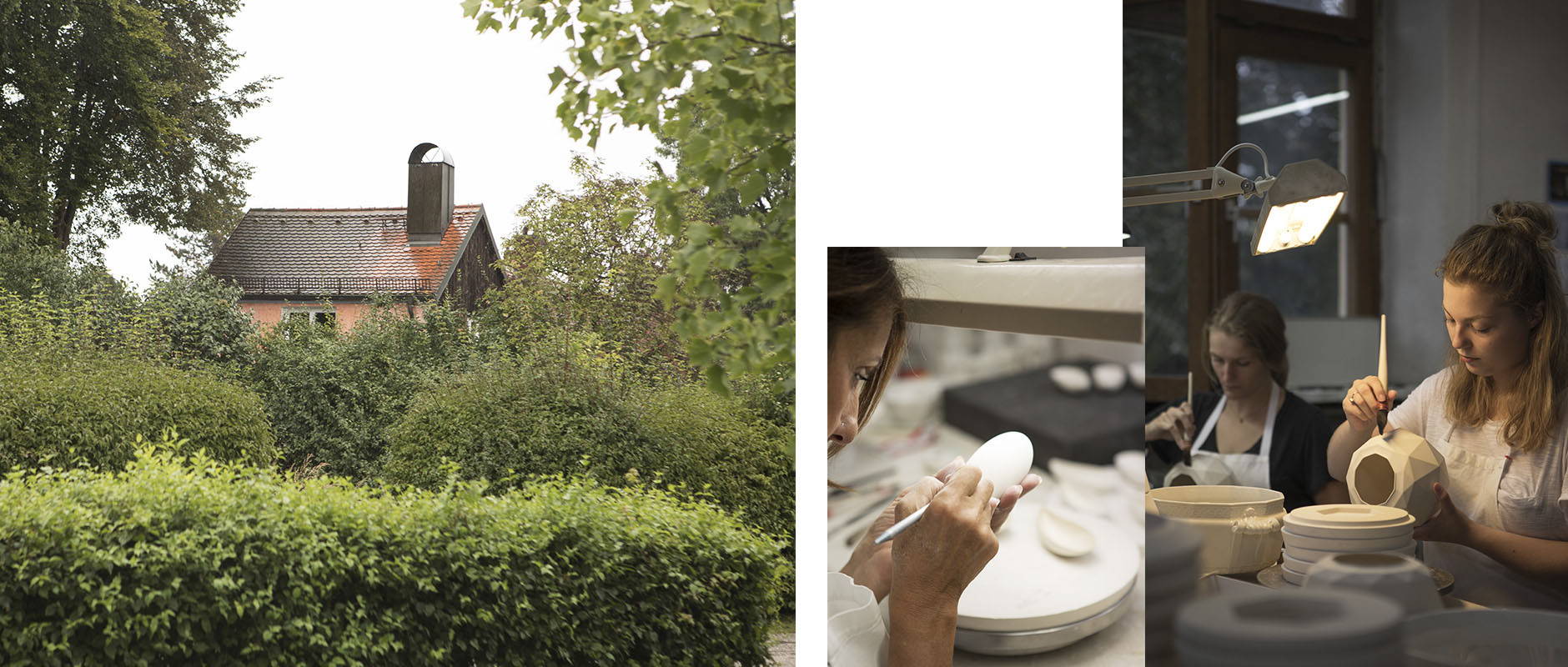 Nymphenburg was founded in 1747 under the Bavarian Elector Max III as a royal ceramics studio. at that time, Europe was enchanted by the baroque aesthetic, immortalized through doughy cherubs and ornamental flourishes. Porcelain was a favoured medium, having been directly imported from China since the Middle ages, while European craftsmen were still figuring out how to produce the material.
It took seven years of failed attempts after its foundation for Nymphenburg to perfect its own technique of mixing porcelain, a recipe that would still be used 250 years later. But while courtly figurines and hand-painted details may no longer be as de rigueur as they were in the 18th century, Nymphenburg has kept up with modern design language. take Clara the rhinoceros, for example, a piece that dates back to the late 18th century, when people were fascinated with curiosities from afar. With textured skin covered in bumps and a somewhat glazed look in her eye (much like a porcelain rhinoceros would have), Clara has since been updated with a smart matte finish, and has even received a special-edition makeover by Karl Lagerfeld.
Dog owners felt a need to immortalize their four-legged friends, with all their mannerisms, even long before the invention of photography. Thus at Nymphenburg, animal sculpture developed at an early stage as a small, but very challenging branch of miniature art. Moreover, the material porcelain proved to be ideally suited to the specific design of the various types and breeds. From 1903, craftsmen at the Manufactory began to experiment with specially developed colours and the technique of under glazing. This additionally fueled the success of Nymphenburg animal sculptures. The colours' unique tonal richness enables a true-to-life reproduction of the structures of the coat.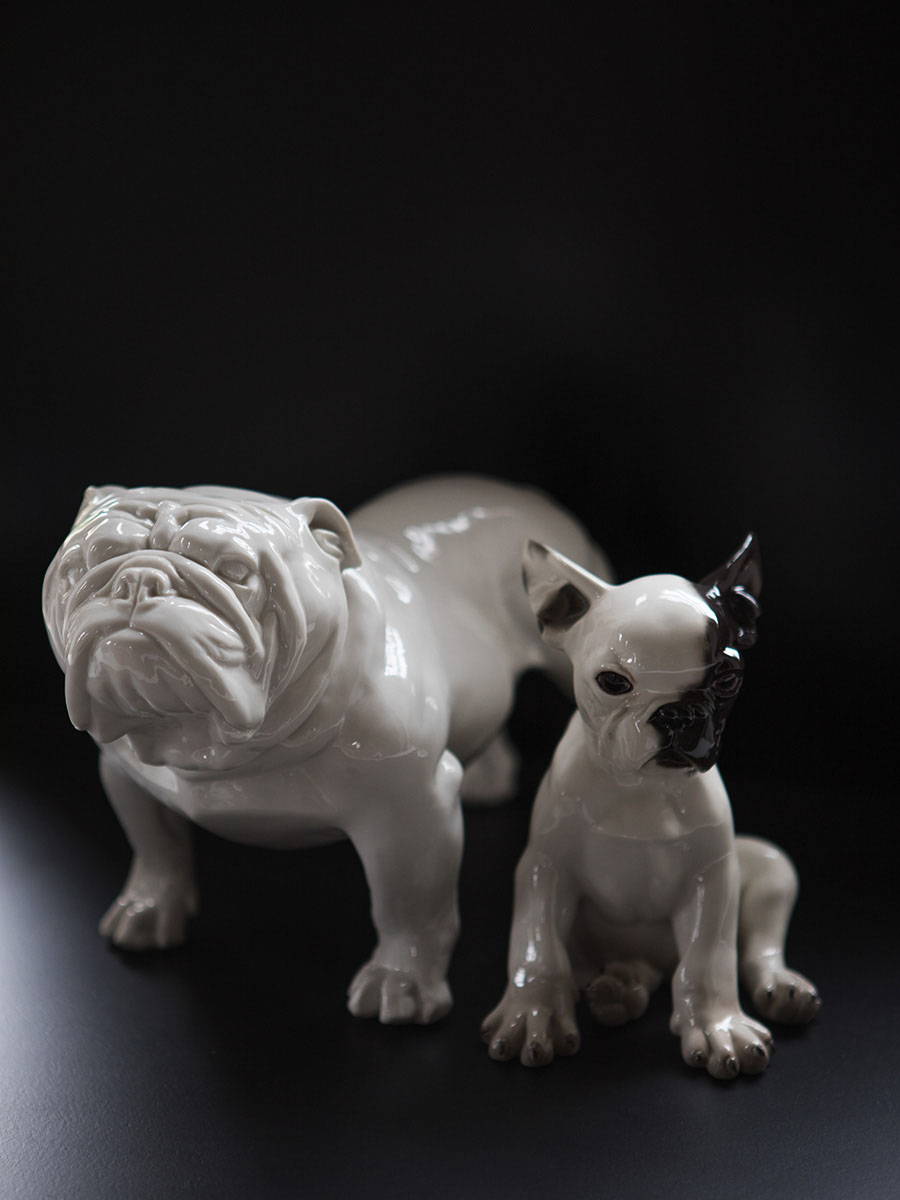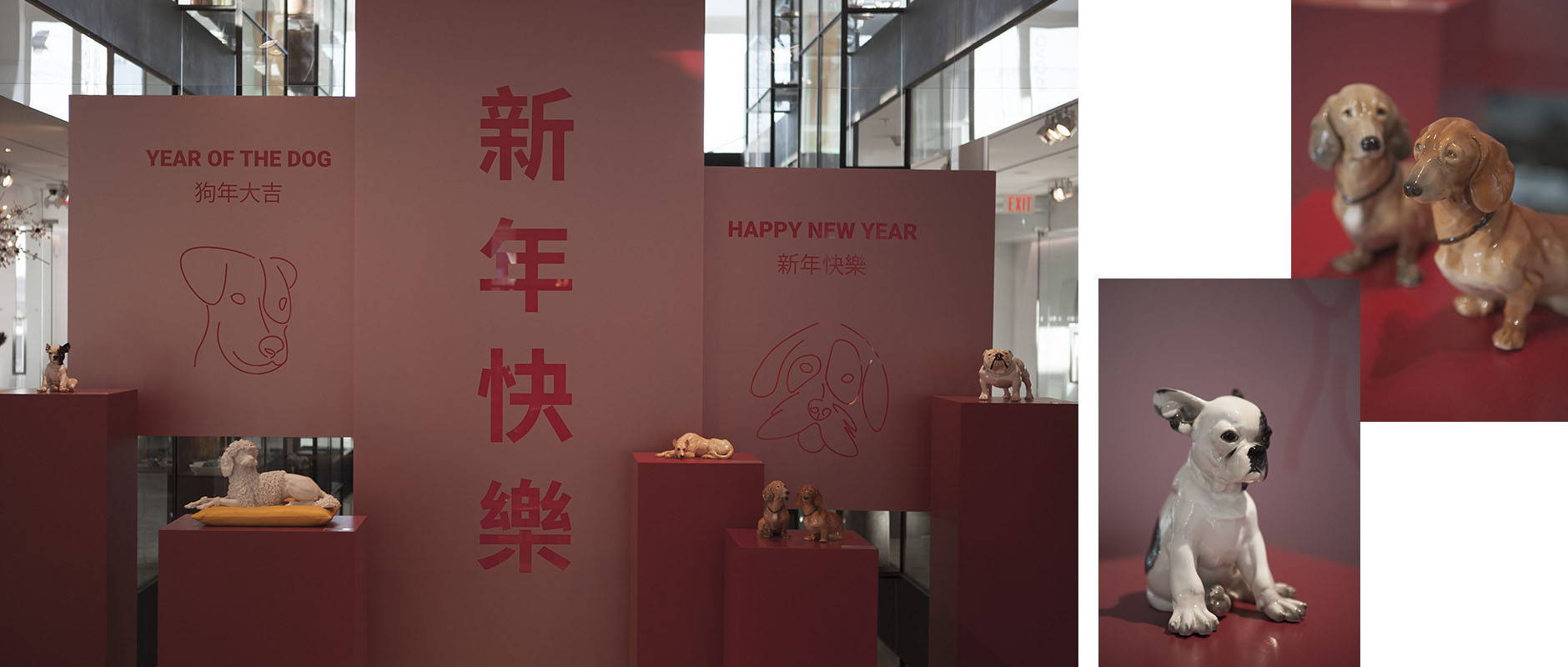 AVENUE ROAD has a number of these porcelain pooches on display in Toronto right now and they will be available in our Vancouver showroom when we open the doors just after the New Year celebrations. Our showrooms are dog friendly so feel free to bring along your best friend for a visit.
---
Credits //
Words by Matthew J. Trafford
Photography
Sid Singh